Firstly, thank you so much for joining
my giveaway here
, so many of you gave such wonderful comments, and I could tell that you guys really gave some thought to it, and for that, I am ever grateful! Am definitely going to (or already have!) incorporate those ideas that I like: fewer posts in a page, better quality pictures (am really toying with the idea of getting a DSLR), vlogs, bigger banner, changing fonts... Lots of constructive comments to work on! And yes, a new banner is on its way, I assure you.
I've picked out 2 winners for the giveaway, congratulations to Carol and Anonymous 2.46pm! Drop me a email at crescent_masquerade[at]hotmail.com with your shipping address and these pegasuses will be flying their way onto your fingers! :D
Btw, Anonymous 2.46pm, I know you said that you don't want the ring, but you really gave a lot of great, sincere ideas that I would really love to repay you! Please accept the ring. :)
As I've mentioned repeatedly, I've been recently lusting over pops of colors in my outfits, especially colored bottoms. Which explains why I am totally salivating after Zara March's lookbook: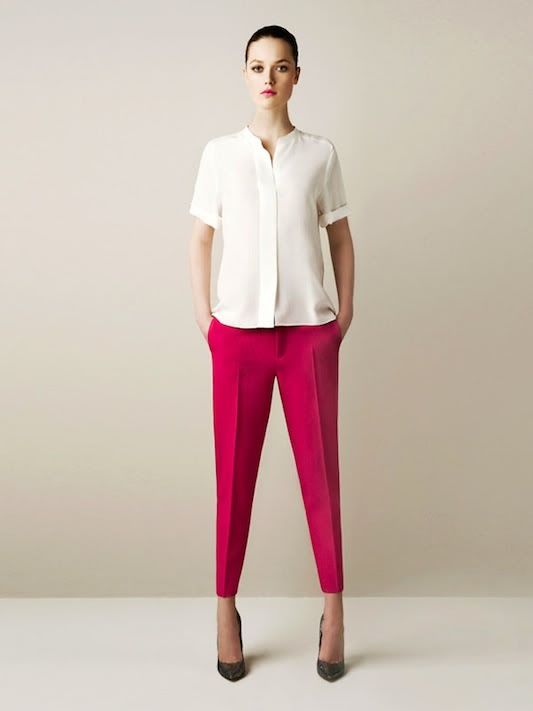 Credits to Fashion Gone Rogue.
My outfit for dinner yesterday was concocted because I felt like wearing my mom's bright orange linen shorts:
My very 'porkie' dinner at Vintry:
Roasted pork. I much prefer the caramelised roasted pork which is TO DIE FOR.
Chef Pasta with bacon, pork sausages, chinese sausages and pork croutons.
At first I was thoroughly intrigued at what exactly
are
pork croutons, until I realised it's... pork lard. -_- Pork lard with pasta is just... weird.
Fried pork strips. I could have this with beers all day long! Ratio: 5 plates of pork strips to one mug of beer wtf.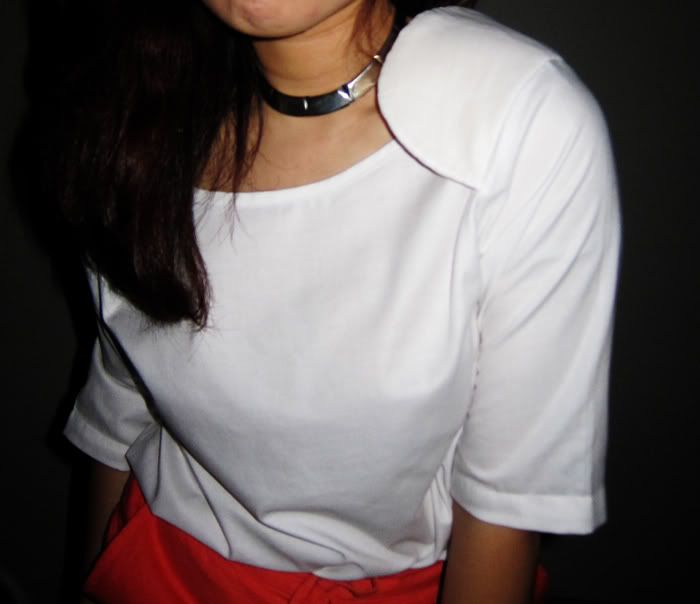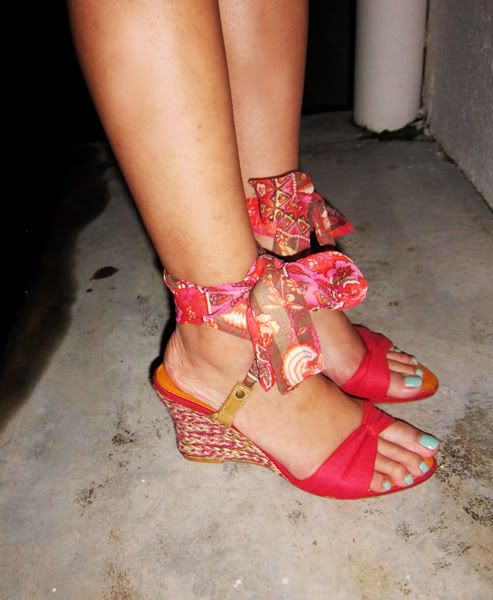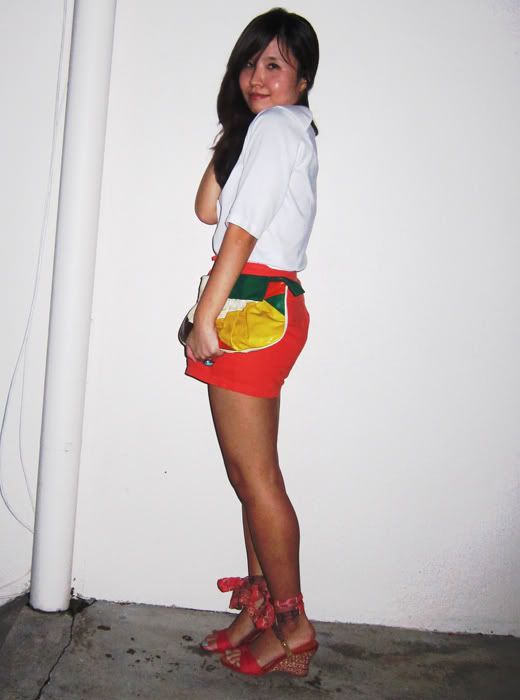 White linen shirt with padded shoulder details: Holiday in Bangkok
Orange linen shorts: Miss Selfridge
Silver choker: Teeny's
Silver mesh ring: Gift
Stone rings: Bazaar
Orange chiffon tie-up woven wedges: Mom's
Color block clutch: F21