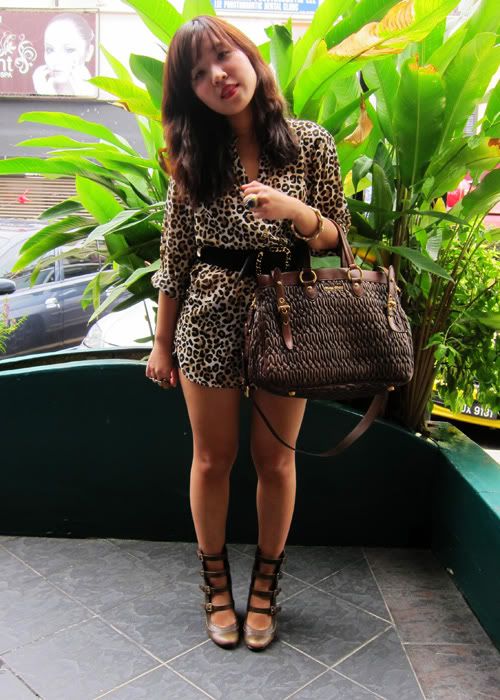 The foliage and the animal print makes me feel like a prowling wild animal, rawrrr.
I was feeling quite under the weather that day, and was looking quite pasty and pale... So I did the best pick-me-up I could for my face-- a touch of red lipstick!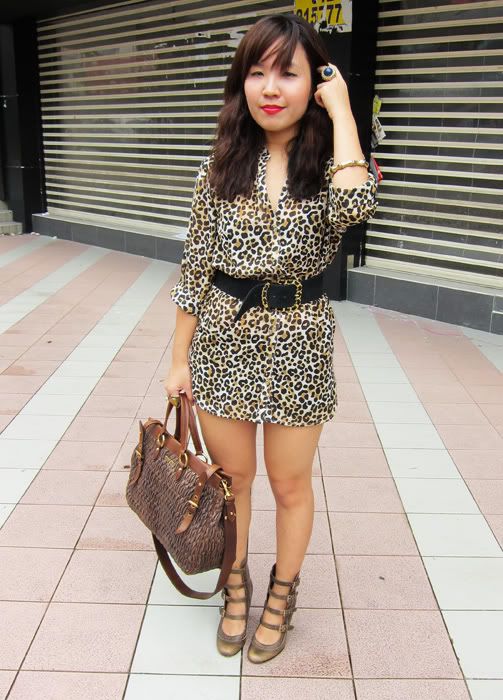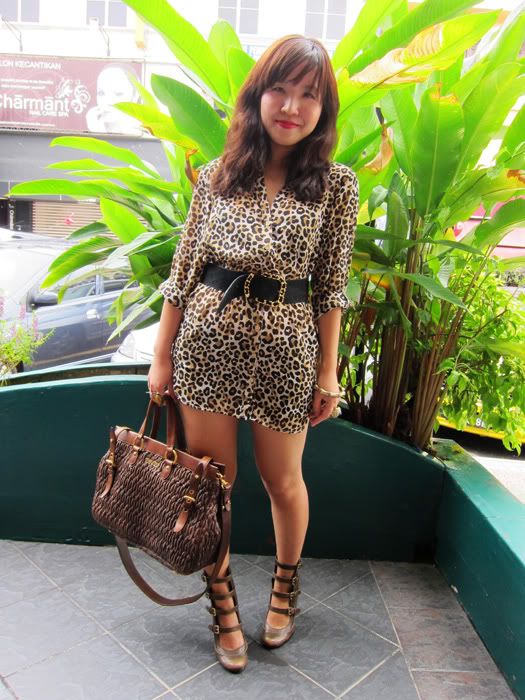 Chiffon leopard print shirt: H&M
Black shorts (worn underneath to preserve my modesty): Cotton On
Black suede belt with gold buckle: Topshop
Gold bamboo bangle: Topshop
Gold cross ring: F21
Oversized blue cocktail ring: H&M
Multi-strapped vintage-esque pumps: Zu, Australia
Woven bag: Miu Miu
We had Scrabble + brunch,where I tried to muster as much excitement (and brains) as I could despite my sniffling nose.
Miss my beard woman! She'll be back with me in 2 days, yay!
:O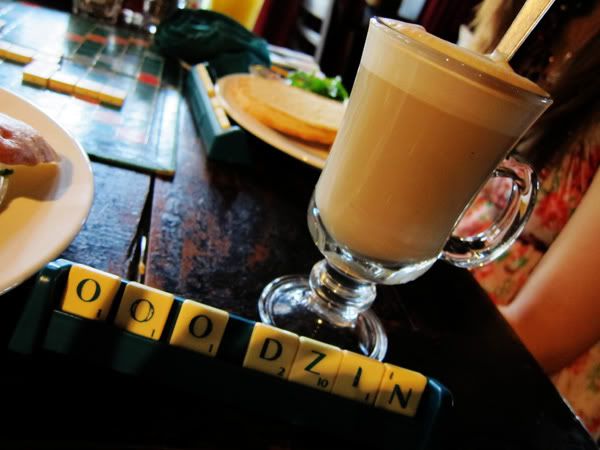 The lousiest set of alphabets. The only words I could think of is 'POO' or 'GOO'.
Or 'NOOOO', y'know, like if you fall off a cliff.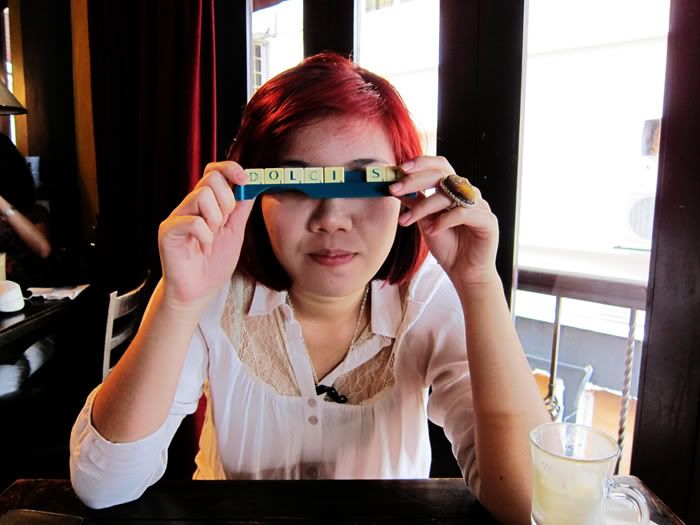 Dolci
means desserts (or sweet) in Italian, and we told Teeny this is a sign of GOD that given her passion for desserts, she should pursue her interest!
Click here
for her video of making macarons. :)
And for all you people who roll your eyes and do the 'Speak to the hand' gesture whenever I say I re-wear my clothes... I've got evidence that I do!!
NAHHHHHH!!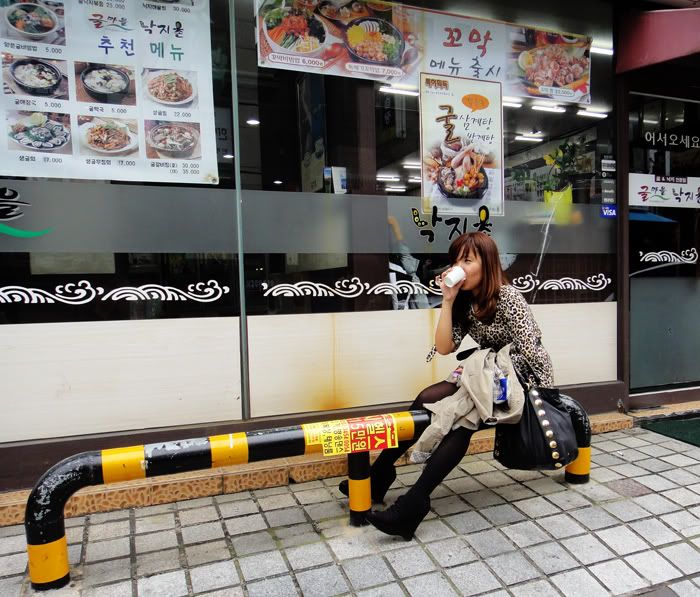 Wearing the same H&M shirt in Seoul
last year
.
Dinner with
Audrey
and
Jiameei
.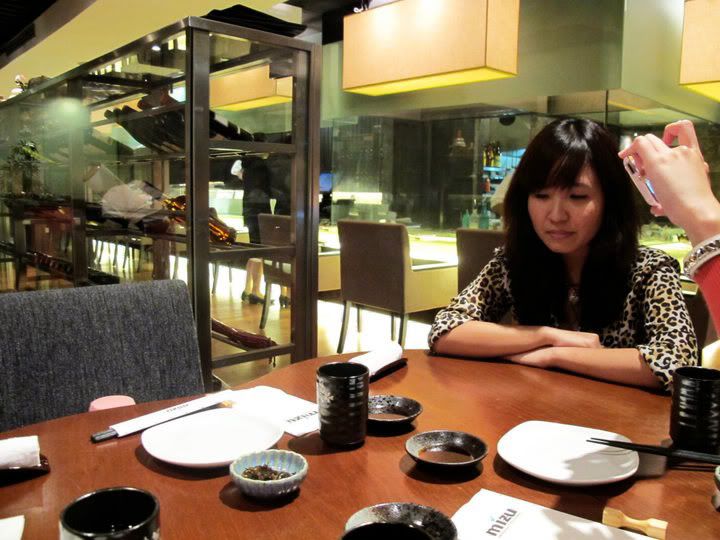 ...which incidentally, I was severely ostracised.
The waiter set the table for Audrey's pink Hello Kitty waterbottle (see the pink top peeking out from the seat next to me), but NOT FOR ME. -______-
Ya ya everyone had a good laugh. Har di ha ha.
*sour*
Okay, that's all for today!
I had a foul start to my day despite the beautiful rainy lazy weather, now all I want to do is to lie in my bed and hide from the world.
Hopefully the weekend will be better.