I've been in a deliriously good mood lately! So much so that even when I was jolted awake by period cramps in the middle of the night, and was writhing on my bed for a couple of hours till I could finally fall asleep, I still felt... happy. :) Oh, I'm so eager to share with you all the good news in my life! But I will for sure, when the time is right. :)
Random outfit for coffee with
Audrey
,Tze and
Suet
on one of those public holidays when everyone could get together.
One of the most fulfilling things about blogging is the friendships that I make. I daresay that I've made some of the most sincere friendships from the past few years through blogging alone. :)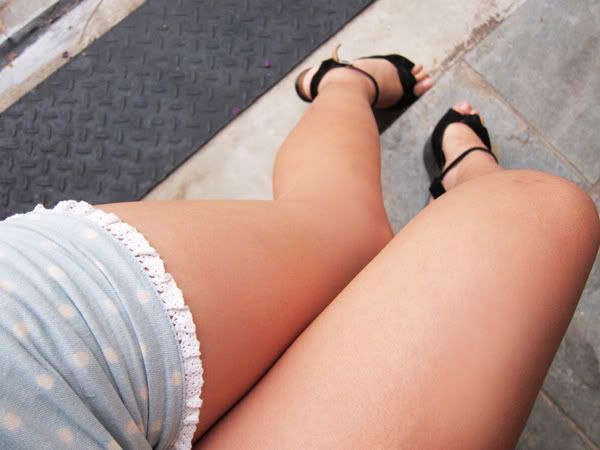 My cheap-ass shorts!
I first saw the exact same pair of shorts in Jaspal, going for RM100++. Contrary to what you all believe, I don't like to pay a lot for clothes, unless I am confident of re-wearing them many times! I tried to psycho my mom into buying it for me with her discount voucher--she didn't fall for it.
So imagine my elation when I saw the exact same pair in Bangkok (it was sale on sale on sale or something like that) going for like 10% of Jaspal's price! Whoooop!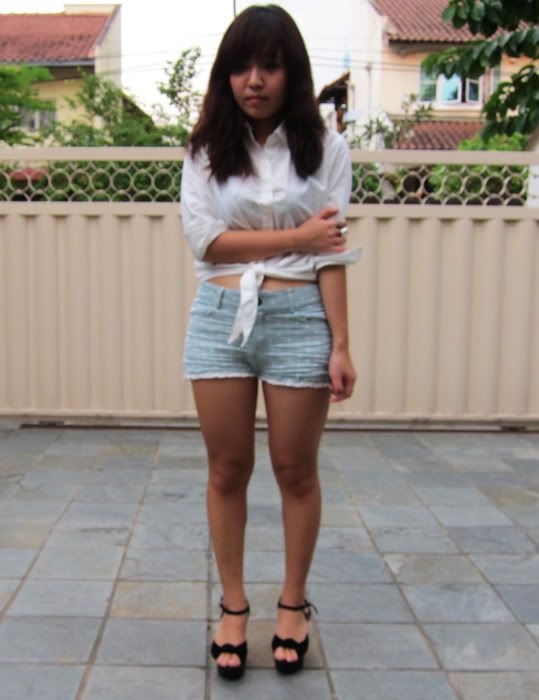 Who said I am not a shirt and jeans girl? :P
The bows on the back pockets were what got me in the first place. That, and the frilled hem, the faded denim, the polka dots, making it a very fun pair of shorts for casual days out!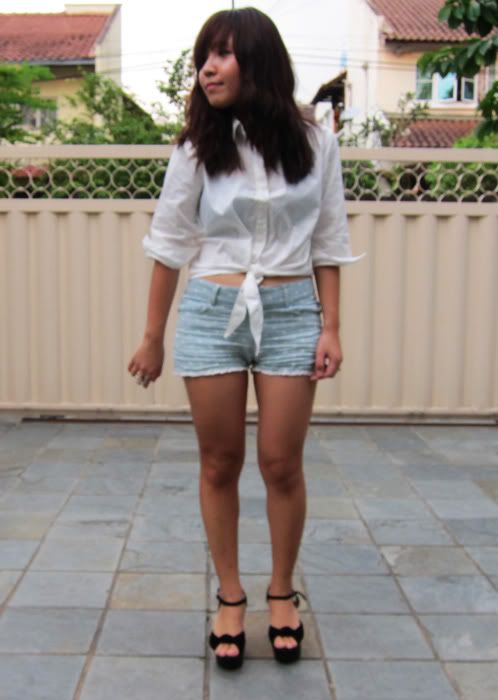 Sorry for the blur pictures-- no sisters means self-timer shots.
Accessories for the day: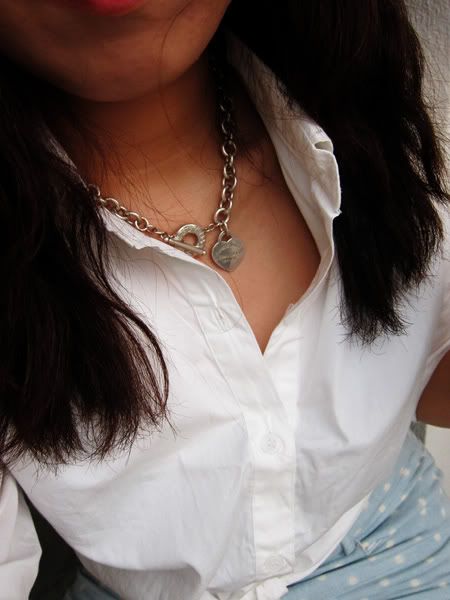 Silver Tiffany & Co toggle necklace.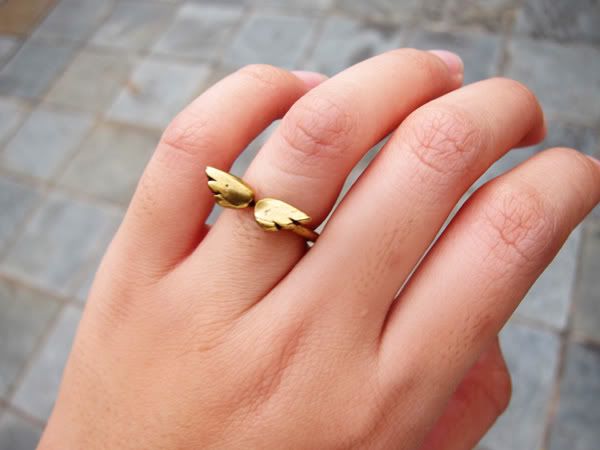 Matte gold wing ring.
Silver rings. I obviously was going for silver accents.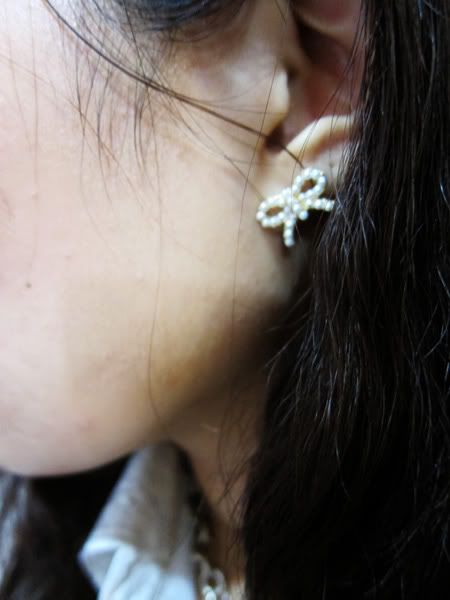 Pearl bow earrings from Zhuhai.
White tie-knot shirt: Holiday in Bangkok
Faded denim polkadot shorts: Holiday in Bangkok
Rings: All from Korea
Black suede platforms: Topshop
Brown woven bag (not shown): Miu Miu
On another piece of good news, one of my best friend's short animated film will be airing on TV in Melbourne!!!! I am so happy and proud for
Zahra
that I feel like a mother with her kid winning a prize in school, hehehe. Watch the clip below!
I think it's really important to learn how to be happy for people. :) Some people find it to easy to channel bitterness and cynicism towards success of others, but remember, the happiest people in life are those who don't care about keeping up with the Joneses next door... Judge yourself by your own yardstick, never against what others do or have. :)
Sorry to go all philosophical on you today! I am going through a profound mental and emotional growth phase now (all happy thoughts, I assure you!). That, and I am contemplating a membership into the
Secret Society of Happy People
. :P