It is impossible to live without failing at something, unless you live so cautiously that you might as well not have lived at all – in which case, you fail by default.
Read this quote by J.K Rowling in a Harvard commencement speech, and I think it is one of the most profound quotes I've ever read.
**************************************

Please forgive me for delaying the
teaser post
yet again; I'm trying to make a video (dedicated much?) but I need Teeny's mac for that! Kind of difficult when she is at her laptop 24/7. Maybe you all can give her some pressure to loan me her laptop for an hour or two. :P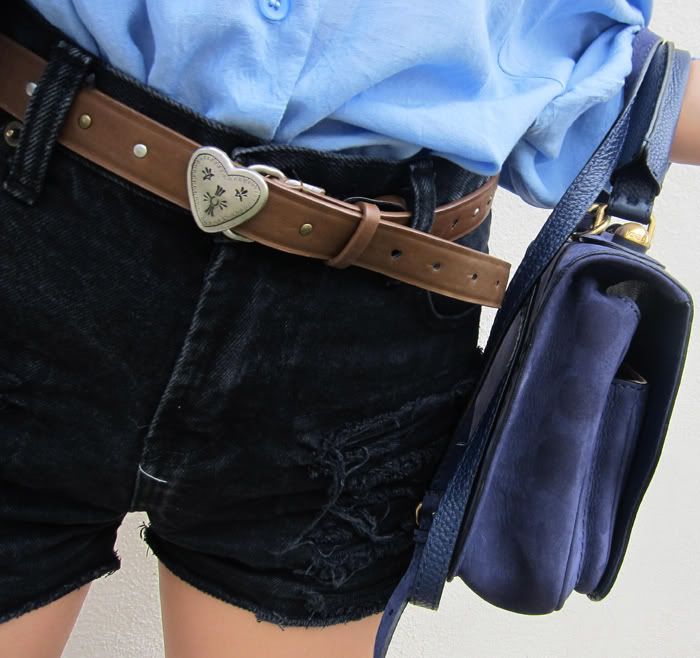 A lazy Saturday outfit,with Village Park nasi lemak as a highlight. Their nasi lemak is to-die-for!
And of course luck would have it, the day I decided to borrow my mom's suede Fendi bag, it rained cats and dogs. -__-
*furiously spray leather protector on the bag*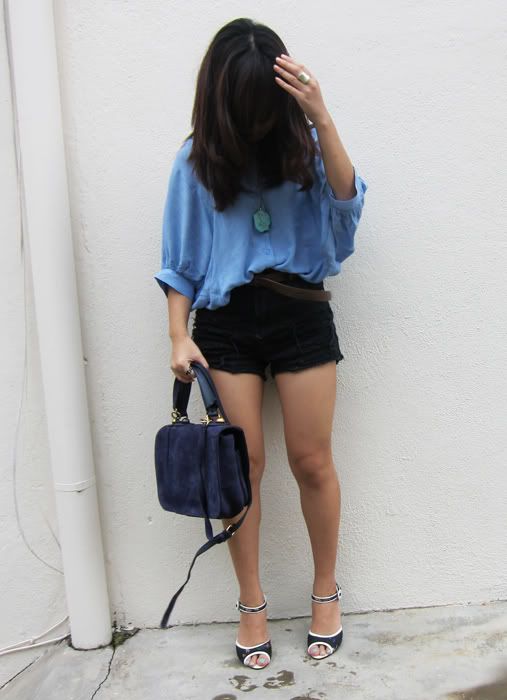 My
oompa loompa
moment.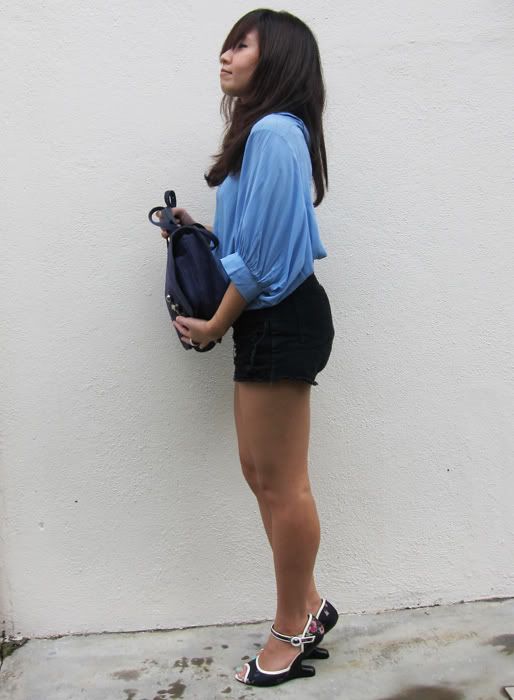 Couldn't resist taking loads of profile shots because I wanted to show off the funky heels of my shoes!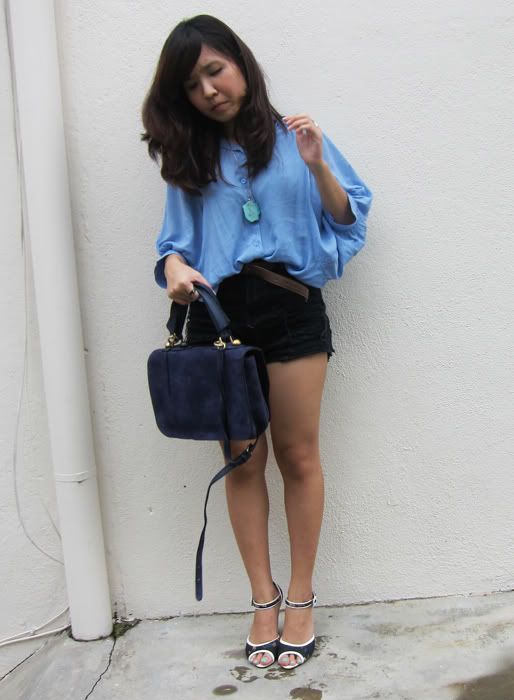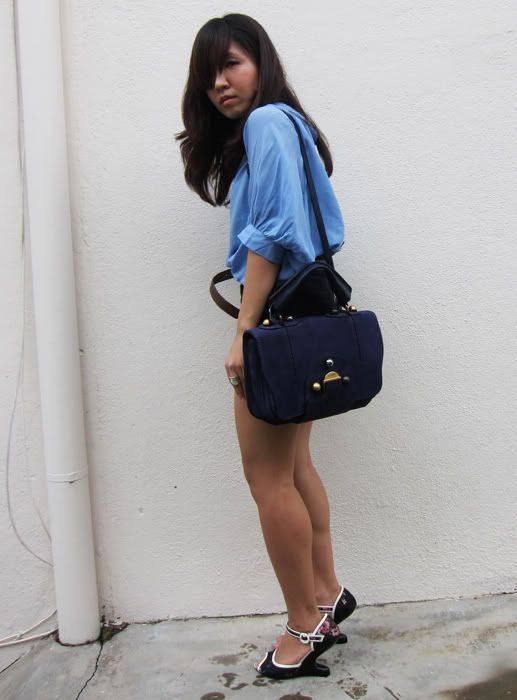 I really miss my old hair when looking at these pictures. T_T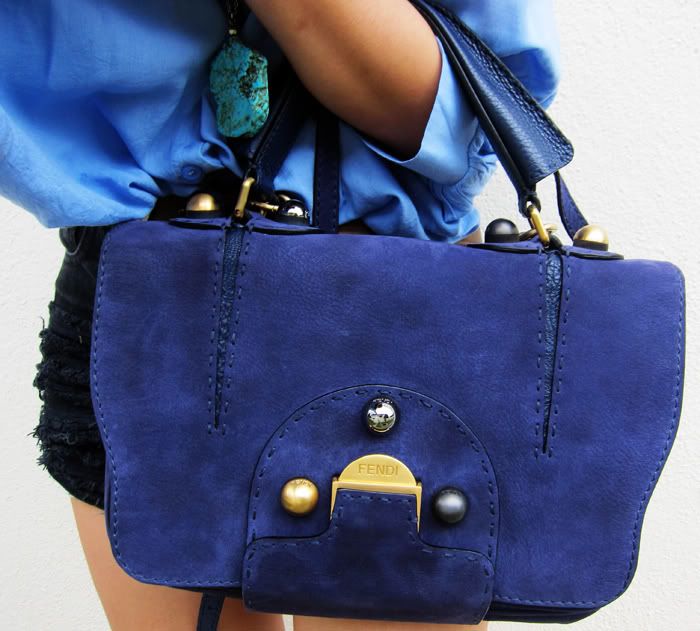 Blue bell-sleeved buttoned-up shirt: Imported from Korea
Ripped black denim shorts: Holiday in Bangkok
Leather belt with heart-shaped buckle: Bershka
Gold chain with turqoise stone: F21
Rings: Holiday in Korea
Floral wedges: Online
Suede messenger bag: Fendi
*************************************

I woke up to 2 lovely surprises today!
1. My domain is working!!! It automatically redirects to the .com even when you got to the Blogspot version. See see see!!
*points to URL bar on top*
Is it totally gay that I am actually ecstatic over this? :P
2. Found this email in my inbox:
What a lovely surprise! I am feeling very loved now. :)