There's no animal that I hate more than snakes. This stems from my immense fear of snakes,without a doubt my biggest fear-- I am more afraid of snakes than I am of ghosts! -_-
In fact, my phobia used to be way worse in the past; I couldn't even touch a rubber snake without shuddering. I simply refused to touch anything snake-printed. And lord behold if you tried to dangle a snake-printed bag in front of me.
Oh my, what a long way I've come.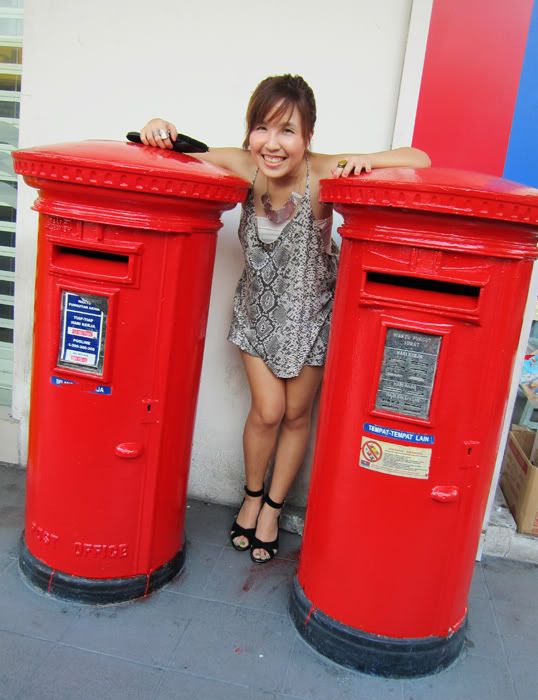 Hui Wen, spotted in snake print! :O :O :O
Well, snake prints are making a ferocious statement on runways, and has persuaded me to overcome my fear. (Of
prints
only!!! I am still scared shit of snakes).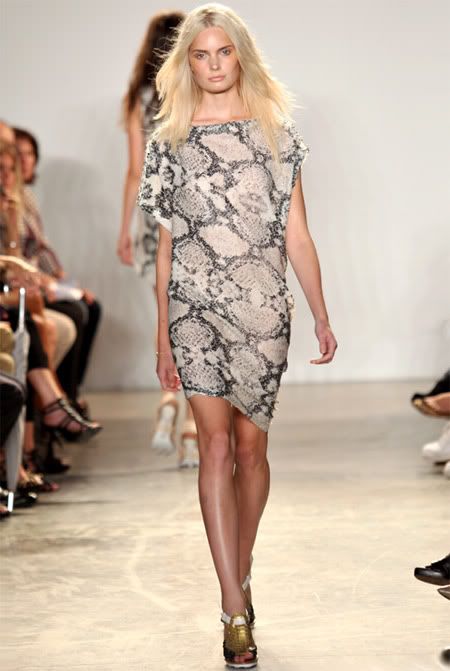 Thakoon.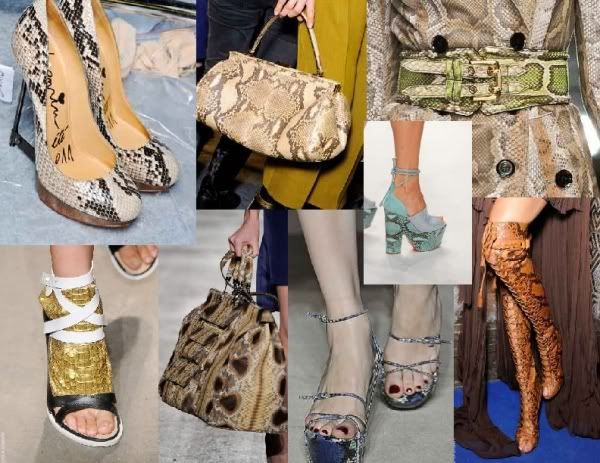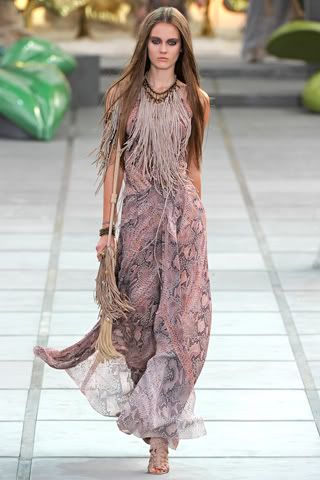 Roberto Cavalli.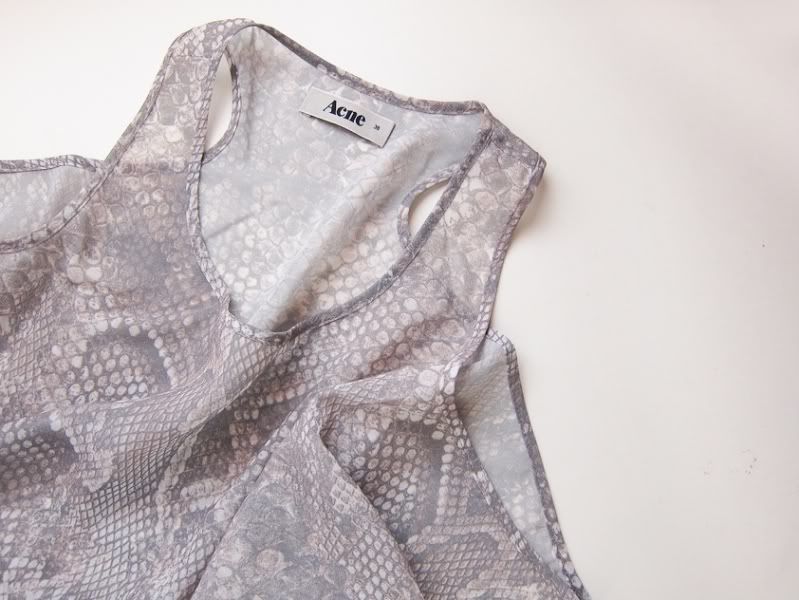 Acne.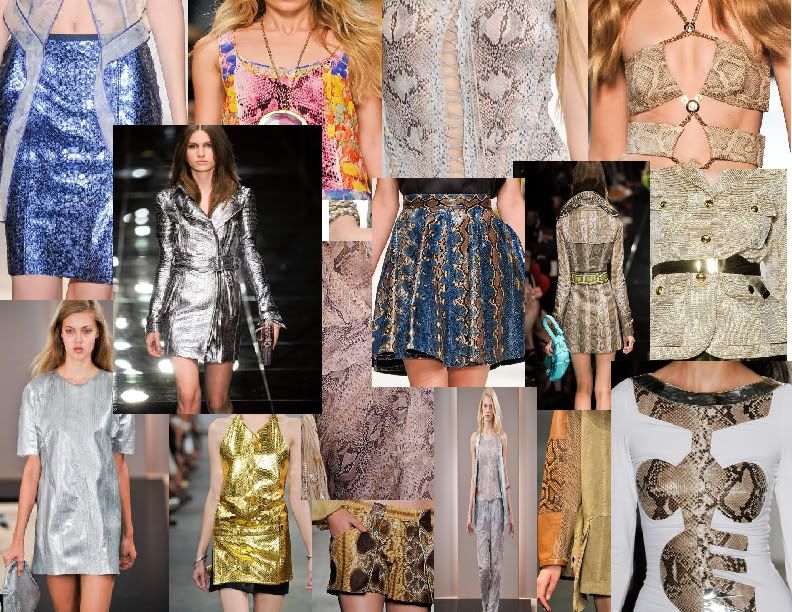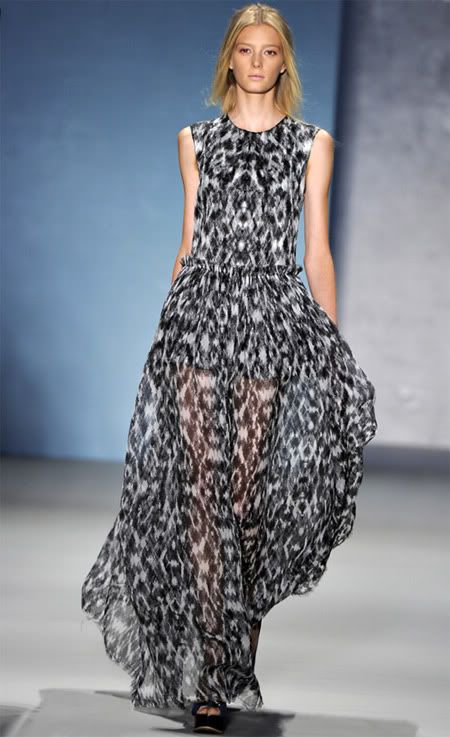 Derek Lam.
Images from:
Theshereport
/
Fashionstyleme
/
Vanillascented
The funny story is that I actually bought the top off Teeny! We were packing our stuff for the
Old Blossom Box sale
last month, and I spotted this top in her 'to sell' pile-- I've been looking for something with a snake print, so instantly a sale was made in the Hoe household, haha.
It was an excruciatingly hot day, so I kept my outfit very fuss-free: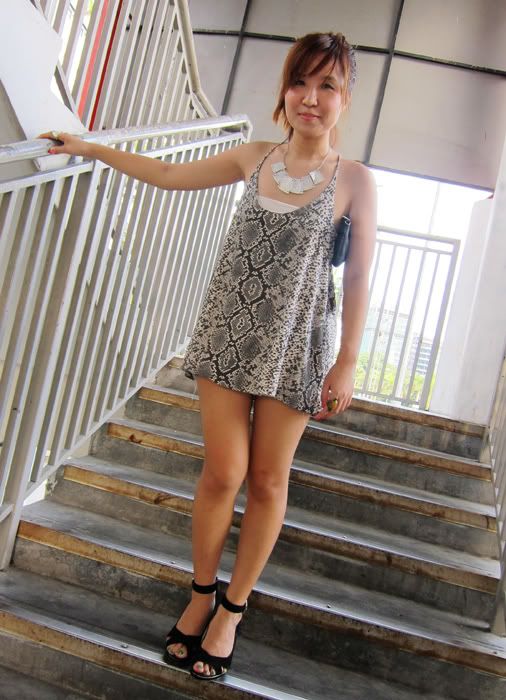 Found these old heels, which seemed very apt for the minimalistic heels trend that is making a come back, so off we went!
Am still looking for very very simple heeled sandals: one strap in the front, one strap around the ankle; that's it. The only place I can find them is Zara, and I don't want to pay RM400 for such simple shoes!!
*wails*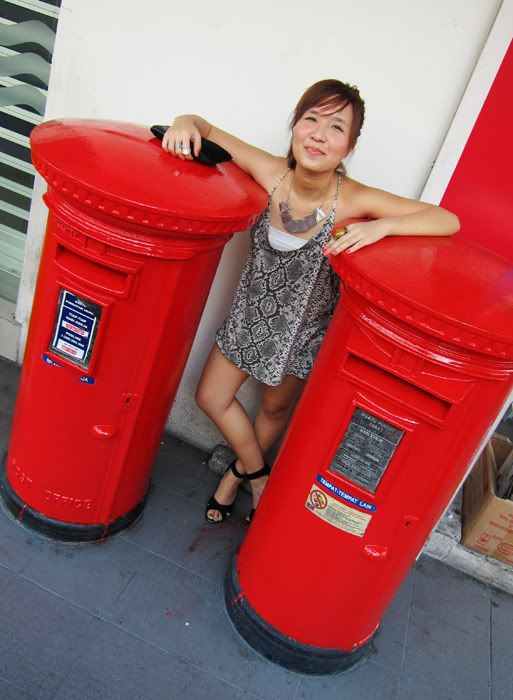 Using the black Furla clutch that you've seen
here
. Unfortunately, I've lost it.. in the depts of my room! I can't find it anywhere. Really upset, because I love the look of a simple clutch nowadays. :(
Anyone in the States want to help me buy the
American Apparel clutch
? I'll love you forever.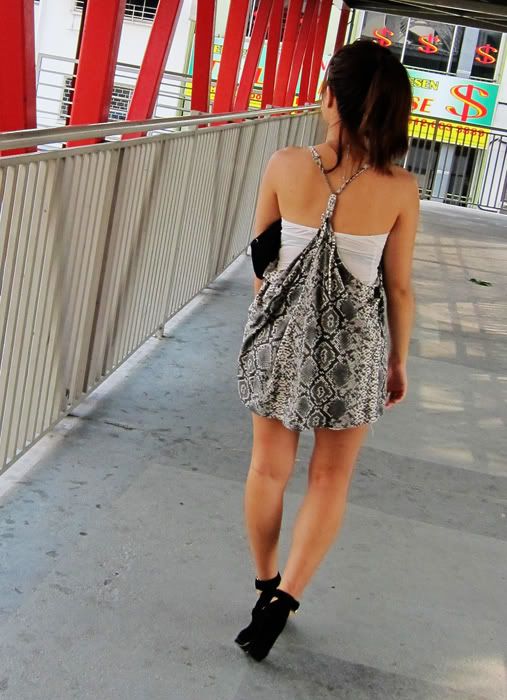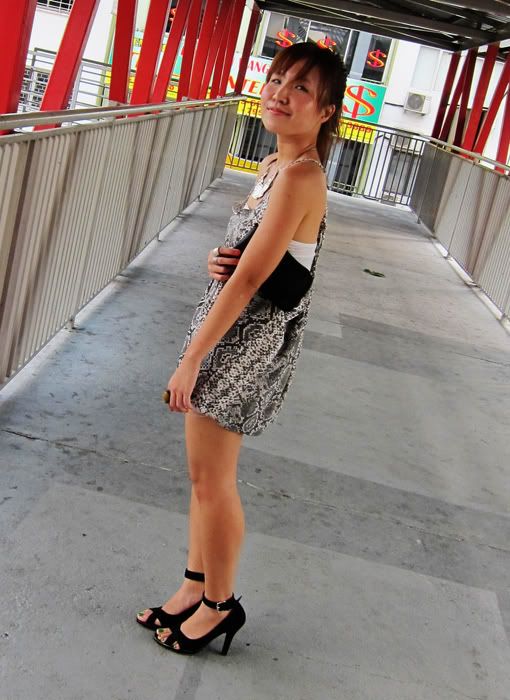 Snake-print tank with rope details at the back: Supre
White bandeau top: Random
Frayed faded denim shorts: Cotton On
Silver necklace: Diva
Rings: F21/Holiday in Korea
Black velvet ankle-strapped heels with gold buckles: Charles & Keith
Black ponyhair/leather clutch: Furla
*********************************************

Recently, I've been really upset because I found out that one of the new friends I've made recently is going through a relapse of leukemia.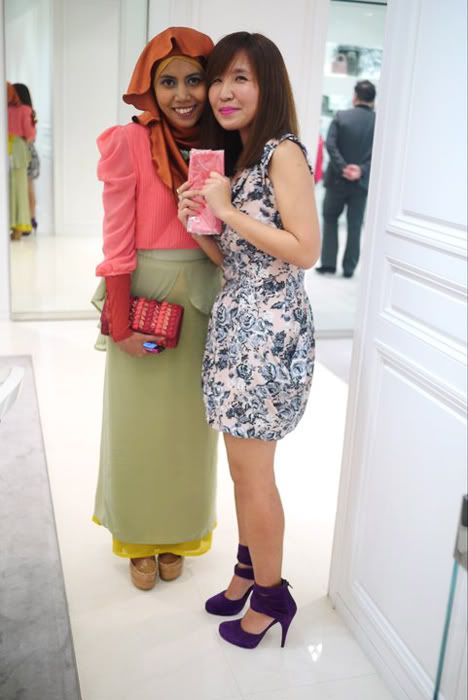 With the strong and inspring
Ami
at the Dior Easter Party.
She is one of the most positive, cheerful, and toughest cookie I've ever met. So, please go to her blog and spread some love, drop her an encouraging message, share a funny story-- make her smile. And most importantly, I am imploring you, if you have a moment, say a prayer for her, for this lady who is such an inspiration to us all. Thank you!