Went for an impromptu high tea yesterday-- so impromptu and last minute it was that Ritz Carlton was fully booked when we called. T_T So we settled for One World Hotel.
The high tea masqueraded as a pre-celebration of my birthday! Because Jing won't be around for my birthday; she actually went back to Sydney yesterday. :(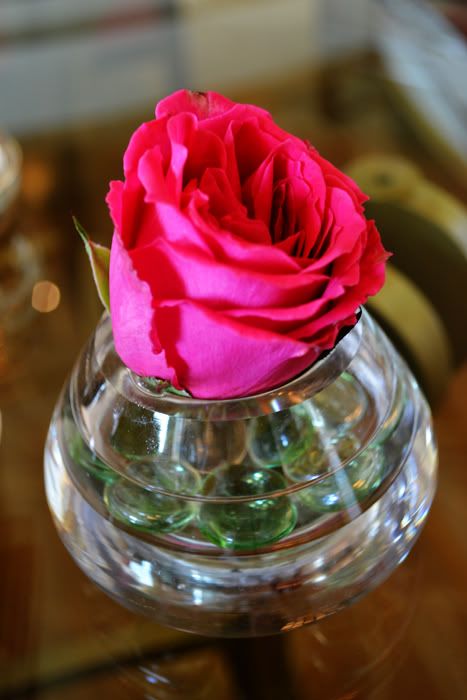 The significance of this flower is that it's of the same shade as....
... my lips!
Hehehe. I am crazy over this hot pink lipstick from MAC recently.
One of my recent favorite bags:
It's a really tiny clutch, but it seems to go with all my outfits! I just pop in some cards, my ID, some cash and a stick of lipbalm, and I am good to go. Oh, and my camera and Blackberry too, of course!
Love this picture of Teeny! I took the picture. ;)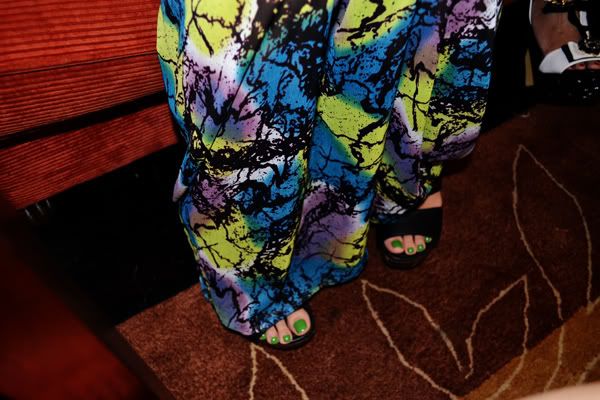 Colors galore.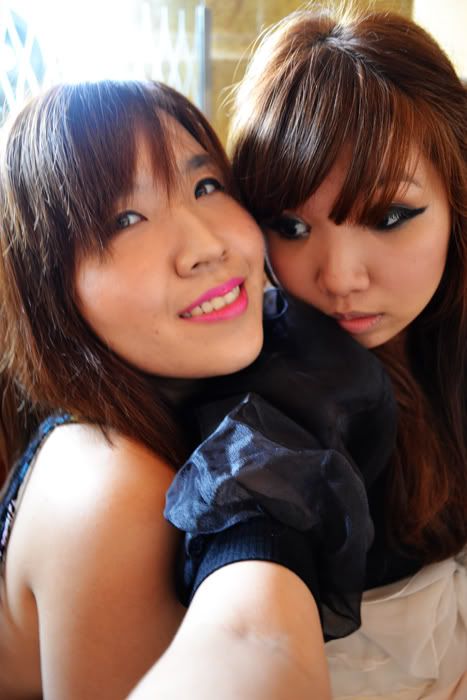 I will see her in less than 2 months for her winter break. Sometimes we joke that she is actually based in KL, but she has vacations in Australia, haha.
Outfit: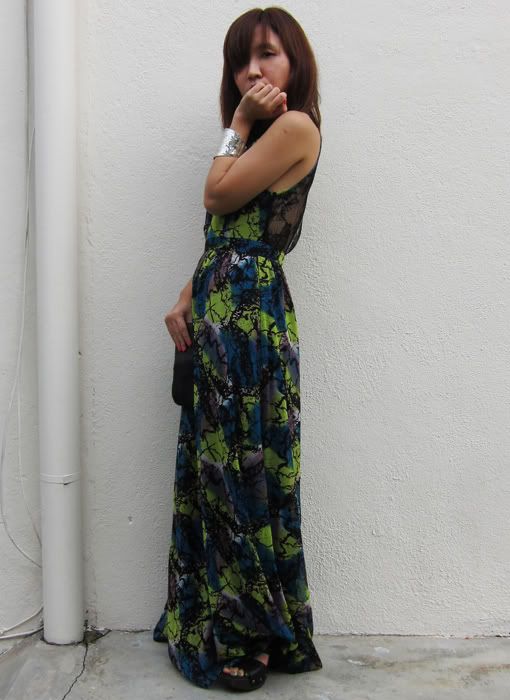 I really love this maxi dress that I found in the H&M sales rack! It was instant love-at-first-sight when I saw the lace back. It's too long for me, and I forgot to alter it; but I insisted on wearing it out anyway. I just wore higher heels. ;)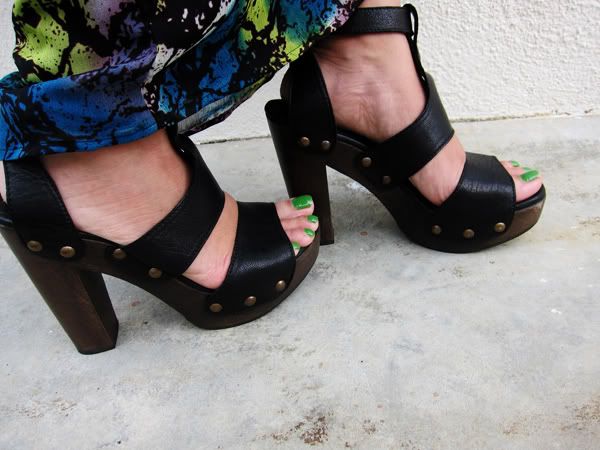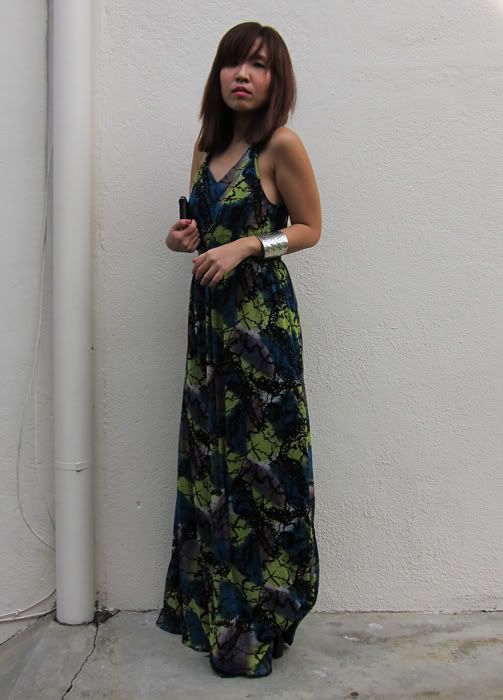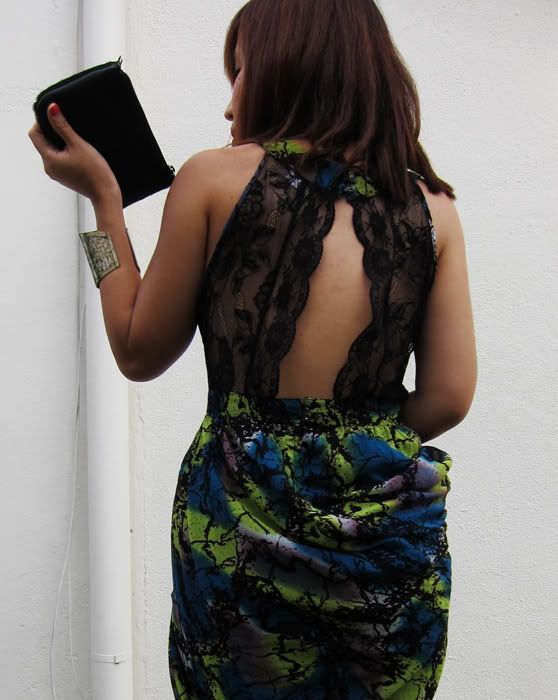 Printed chiffon maxi dress with lace back: H&M
Silver cuff: Teeny's
Black leather studded heels: Stuart Weitzman
Black pony hair/leather clutch: Furla
***********************************************

My birthday is next weekend, and I actually wanted to plan something! But I don't know what to do. -_-
I haven't had a birthday celebration for quite some time...
My last one
was a 'Luxurious' theme party 2 years back? I feel like doing something, anything, but a) I haven't had the time to think about what to do; b) I am afraid that now it's so last minute, no one will come-- my biggest fear. T_T
I've toyed with the idea of renting a hotel room and do dinner and drinks, then adjourn to the room to, I don't know, have pillow fights or something wtf. But I can't afford it. -___- A quick search on Google for 'birthday party ideas' threw out results for all types of children parties FML. Ideas for adult birthday parties are like Grease party, Awesome 80's party, Luau, This Is Your Life party (???), Survivor party (again, ??)... Somehow I doubt my girlfriends would be up for it. -_- A Spa party sounds fun though... Or maybe just a brunch? ARGHHHH DON'T KNOW WHAT TO DO.
Do you all have any ideas? Any fun parties that you have been, so that I can tweak the idea?
All suggestions will be welcomed!! I don't want to sit alone at home for my birthday. T____________T