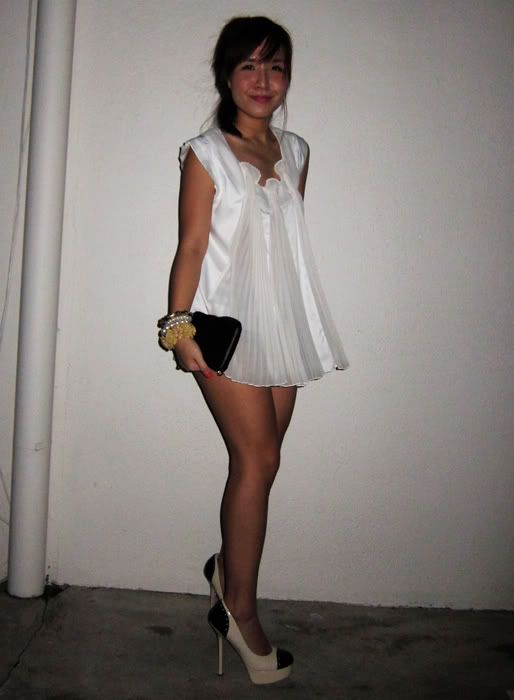 Threw on something simple for an impromptu session of coffee + cake.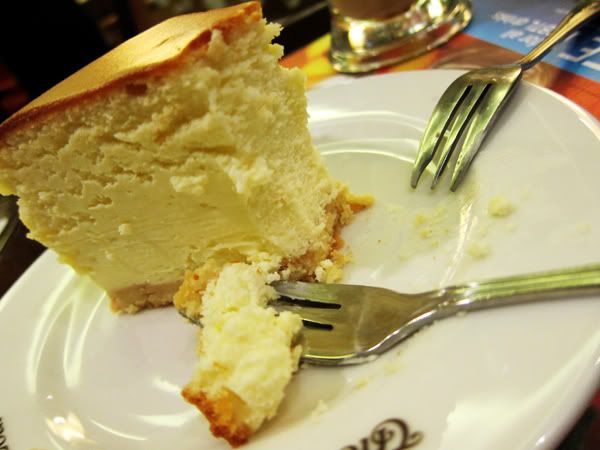 I love Coffeebean's Chicago Cheesecake! Totally dig the lemony zest. The only other citrus-based cheesecake that I love as much is the one that Jaclyn baked for us when we used to stay together.
*heart*
In fact, she has taught me how to make it once!
Babe, can drop me the recipe again? Hehe.
Because my outfit was kind of simple, I went crazy with accessories: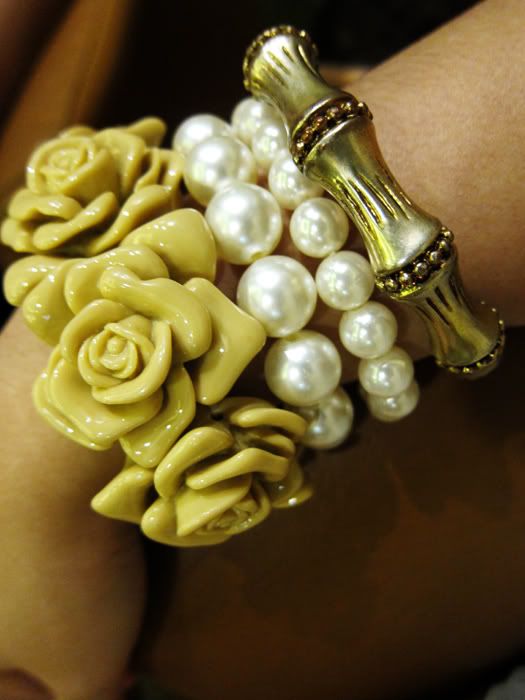 Marble-like rosette bracelet and gold bamboo bangle: Topshop/ Pearl bracelets: Everywhere
Enamel brass bangle: One of my sister's/ White stone bangle: Holiday in Zhuhai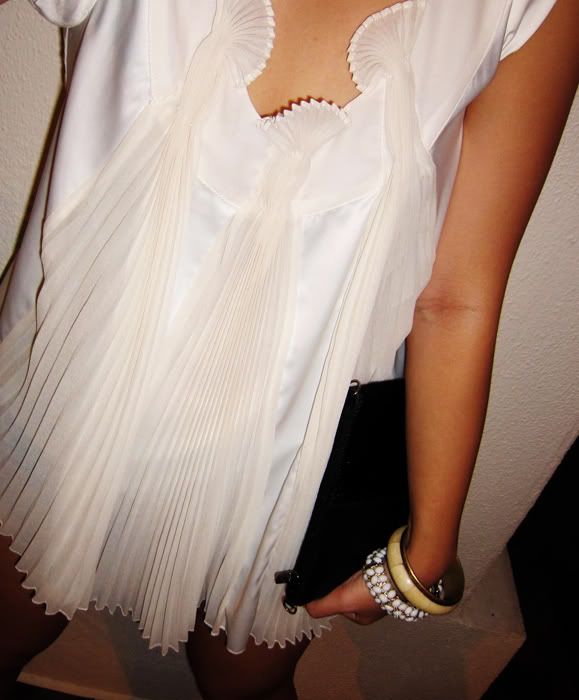 I LOVE the white vintage top, uppercase for emphases. The detailing is stunning; I love how the pleats are folded to look like shells adorning my collarbone, and the pleats fall softly at the hem. LOVE, I repeat!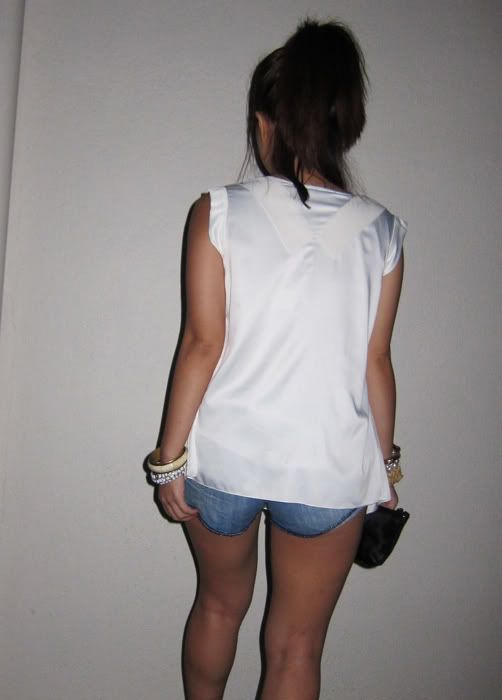 And when you turn to the back, there's another the surprise! There's this collar detail on the back, so I can actually choose to wear the top the other way around, and let the pleats speak for themselves at the back. ;)
Outfit: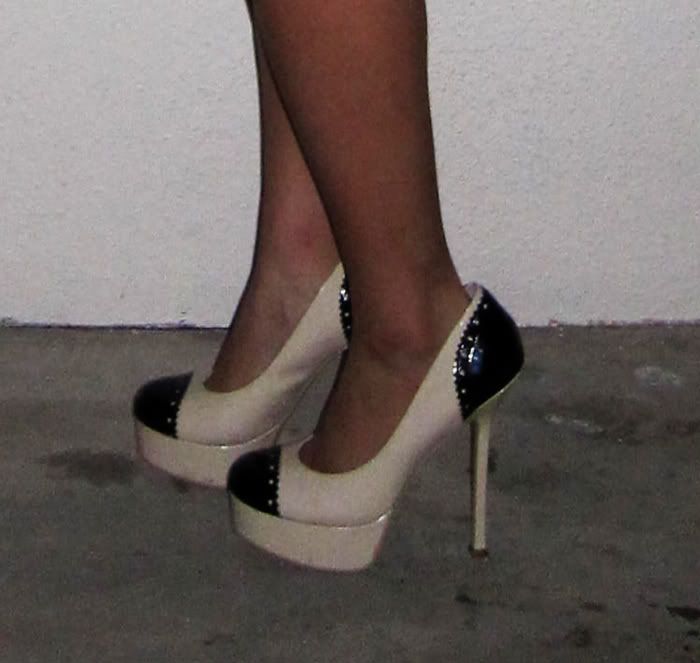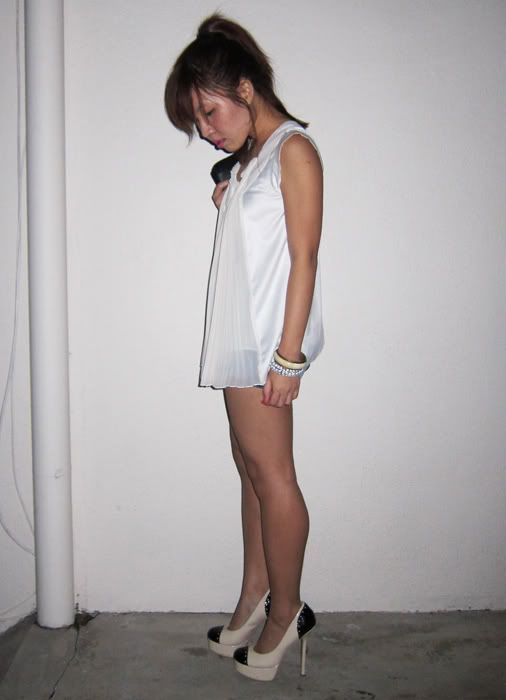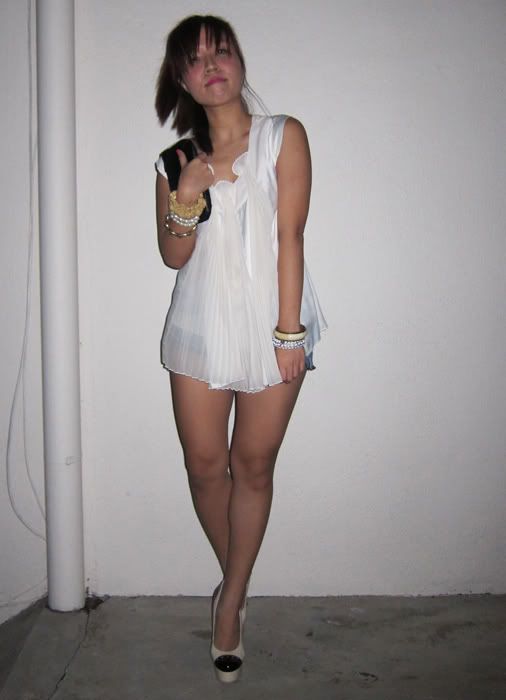 White silk top with shell-like pleated chiffon: Vintage

Ripped denim shorts: Holiday in Korea
Patent cream/black platform heels: Wittner, Australia

Black pony hair/leather clutch: Furla

*********************************************

Since my birthday is coming up, I thought I am going to be silly and narcissistic, and make a birthday wishlist! This is for the sake of my family and friends who don't know what to get me WTF. Especially FAMILY (
*cough*
SISTERS who have ignored every single one of my furious hints
*ahem*
)
1. Canon 550D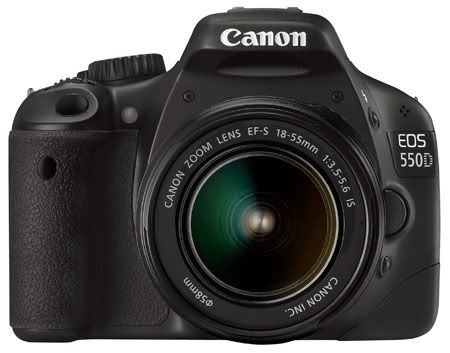 I've been talking about getting a DSLR for ages, and I think I am finally ready to take the plunge. Hence, on the top of my list is a DSLR camera, specifically a Canon-550D. I've done some scouting around, and I am quite sure this is the one I want! BUT I don't know which lens to get to go with it. Any advise/ recommendations? :)
2. Bianca clutch from Marc by Marc Jacobs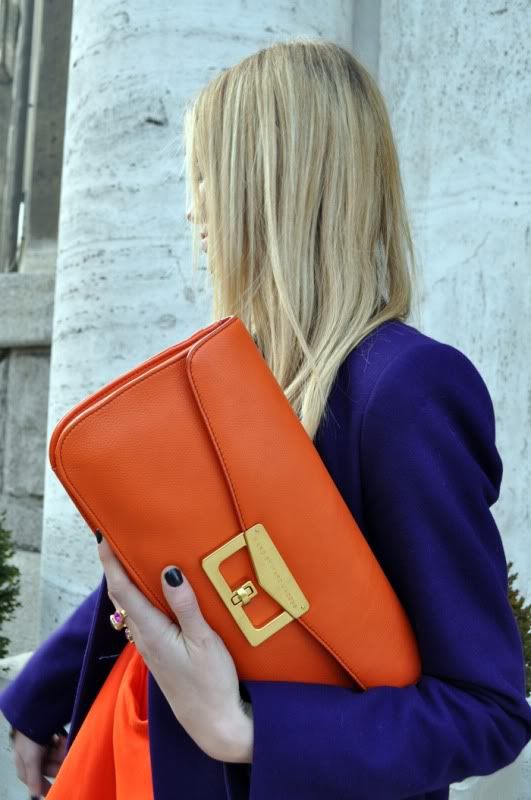 Picture credits to The Blonde Salad.
I was
this
close to getting this! But it's sold out on most online sites! T_____________T Buying it from the store in KL will cost way more, so I am still thinking about it.
*sniff*
3. YSL double-loop leather bracelet
Yes, in this exact shade. I am crazy over pink, didn't I tell you? :P
Actually I just want a wrist accessory that I can wear as a staple... A Balenciaga bracelet would be good too.
*dreamy eyes*
4. Fifi Lapin's 'What Shall I Wear Today?'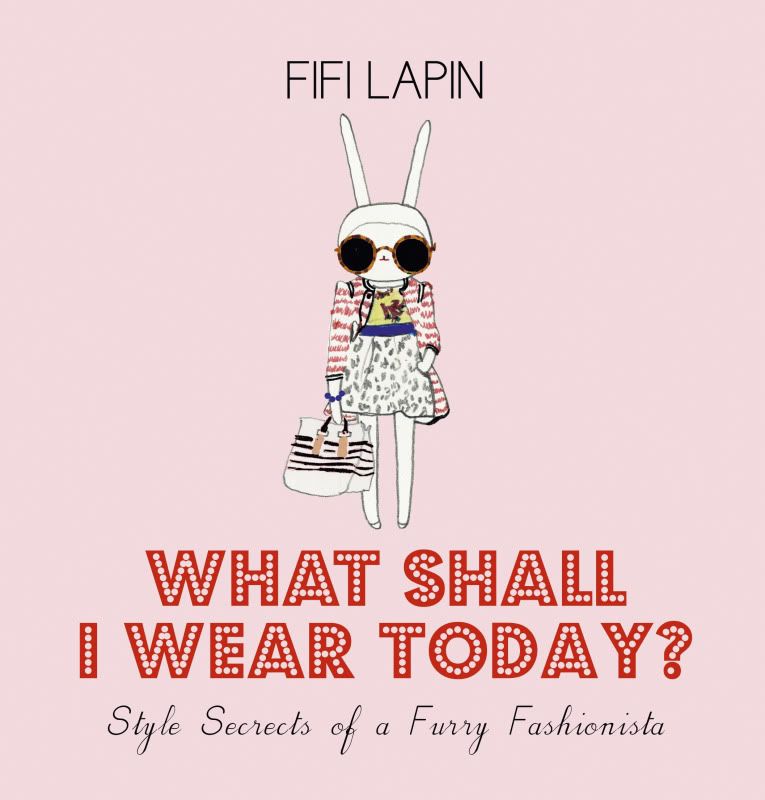 A fun fashion book for me to go through!
5. MAC lipsticks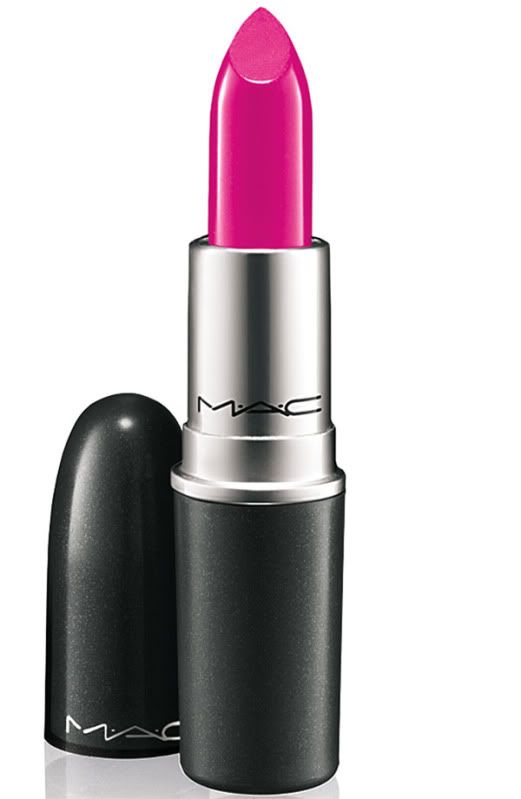 You guys may notice that I've been trying out more lip colors recently-- I would love to expand my collection, thank you!
6. Fashion Encyclopedia
I saw this book in Borders sometime ago; it's a book that really list out the ABCs of fashion, from different types of fabric to what is a dart... I wanted to buy it on the spot, but I was in my thrifty mood, and I didn't. I can't remember the exact name of the book though, it's
Encyclopedia something something
. Not very helpful, I know, haha.
7. YSL Chyc clutch/ handbag
I can't find the exact picture of what I want.. Basically it's this color combination in a clutch version OR this handbag design in a juicy hot pink color. Both totally out of my price range, but a girl can dream, okay?
8. Accessories
If you know me well enough, you'll know that I love my accessories. To death. You will never go wrong with buying accessories for me. Unless you shop from Above or Sinma wtf. I am coveting designer accessories... BAD HUI WEN!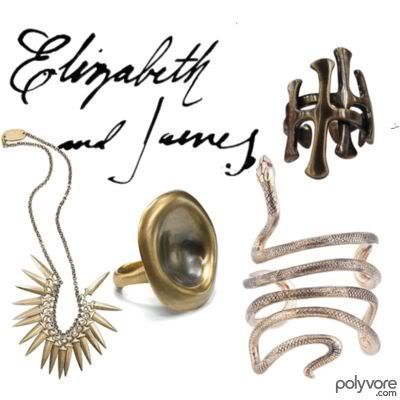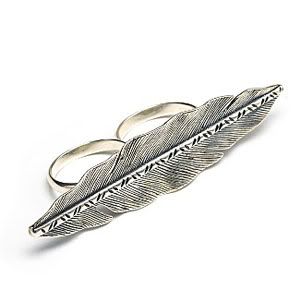 Elizabeth and James.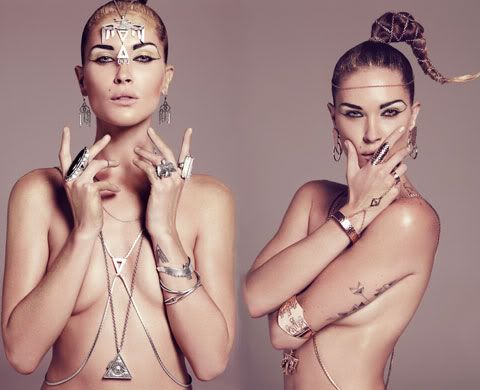 Low Luv x Erin Wasson.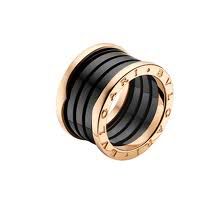 Bvlgari b zero1 ring.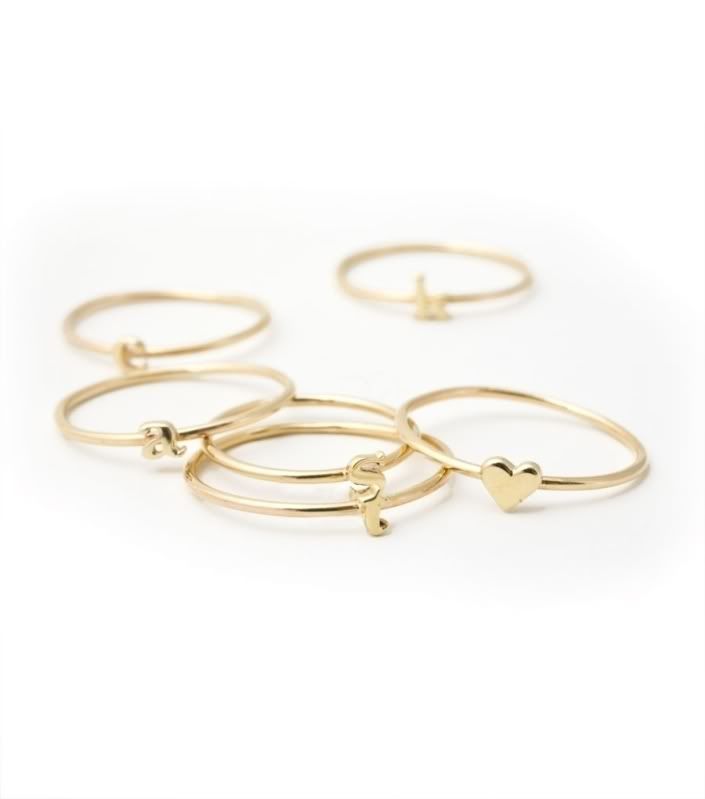 Catbird customised alphabet rings.
The last picture was posted by Teeny on Facebook yesterday. I love personalised jewelry. And don't be fooled by me, I am a sucker for dainty accessories too!
As you can see, my taste in accessories has a wide range. I'm a accessories hoarder. A proud one.
9. Spa/ Massages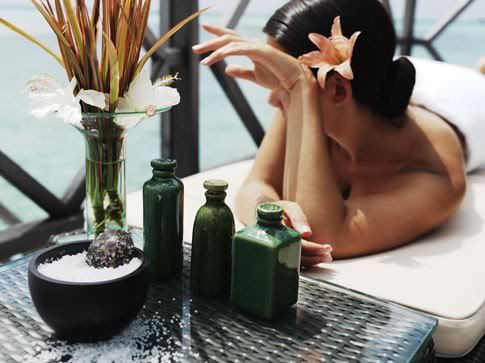 Vouchers/ Discounts/ Packages all welcomed! My aching body will thank you. Manicures/pedicures/ hair spa are a bonus too, heh.
10. FOOD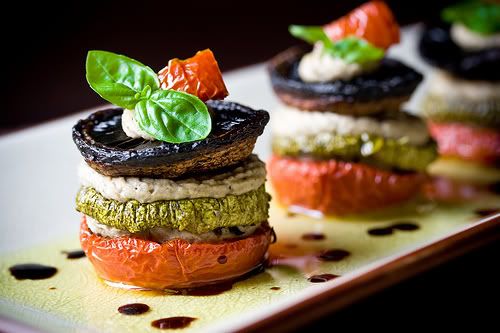 When all else fail, just go back to Maslow Hierarchy of Needs, and tickle one of my biggest passion! Food vouchers, recipe books, food books, or just bring me for hearty meal; I will love you.
Back-up plan: Vouchers from Topshop/ Zara/ ASOS. You can never go wrong with that. ;)