A few weeks ago, I experienced a magical afternoon filled with luxurious threads, champagne and strawberries, beautiful shoes, and a whole load of fashion talk.
Remember the
teaser post
sometime ago? This is what it was all about...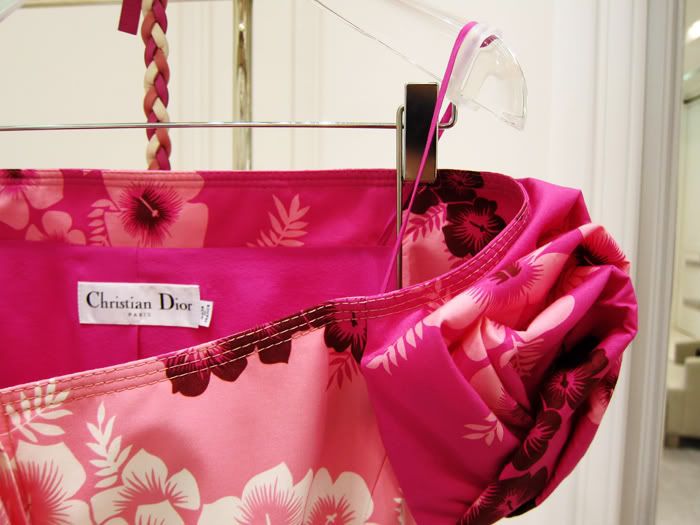 I was so ecstatic when I received the invitation for a
tête-à-tête
at Dior as well as a private viewing of the trunk show pieces-- Dior's collection is one of my favorites for this season!
Definitely the coolest thing I've got to experienced from blogging. :)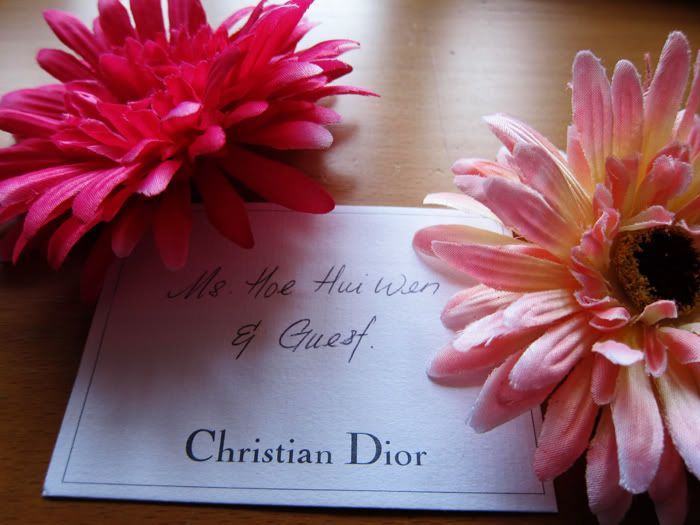 The showcase was everything I could have asked for, and more. Besides
green
which I am obsessed over this season, I am also crazy over pink-- all shades of it. And the Dior collection was mainly focused on palettes of fuchsia, pinks, purple... Girlie candy colors that make my heart sing!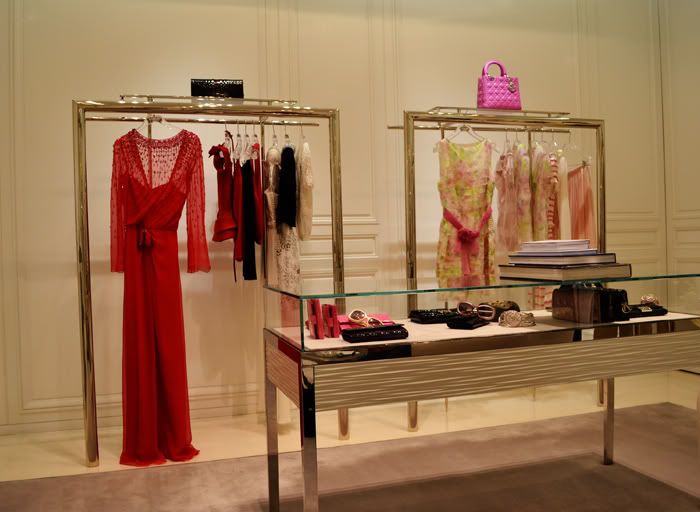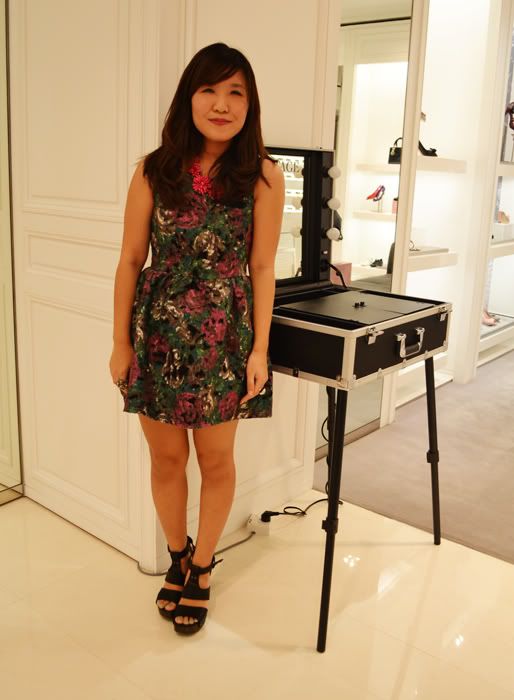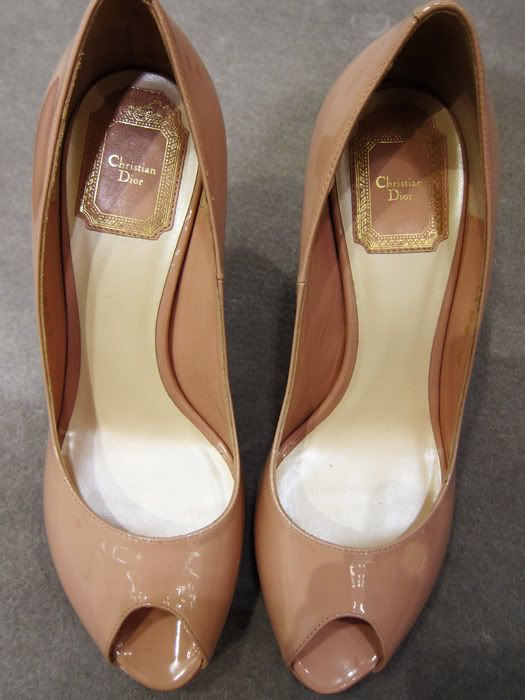 Whilst I usually have a soft spot for 'fierce' shoes, I was drawn to this pair of simple, elegant peep-toes. The color makes it so easy to match with everything! With the bright colors that dominate this season, a pair of neutral-colored shoe would be wise.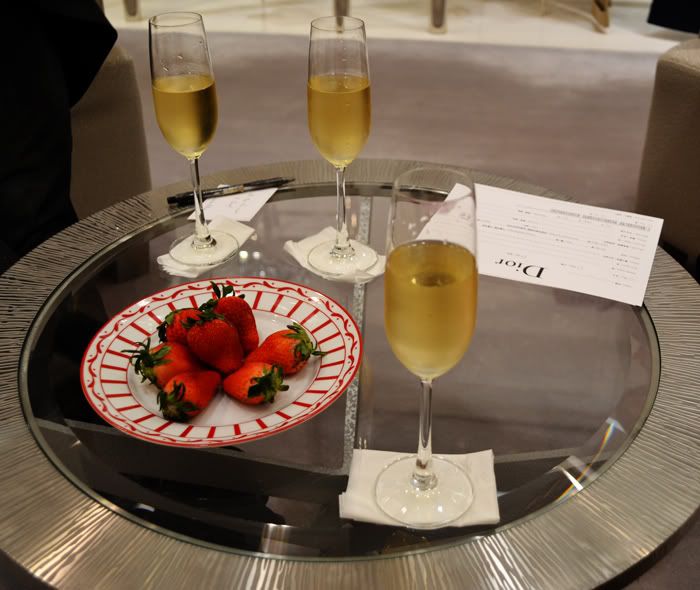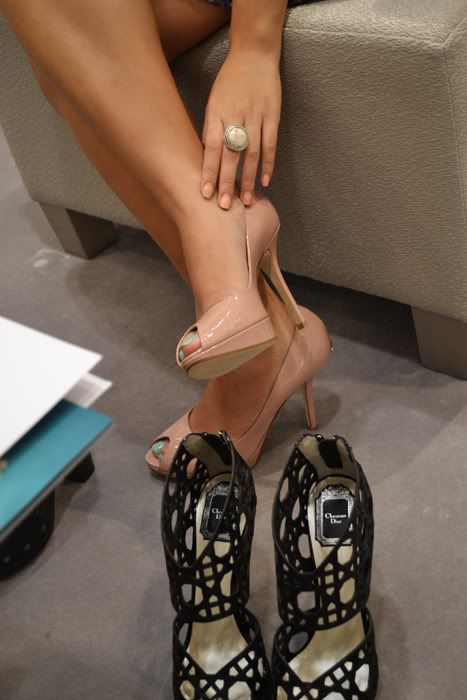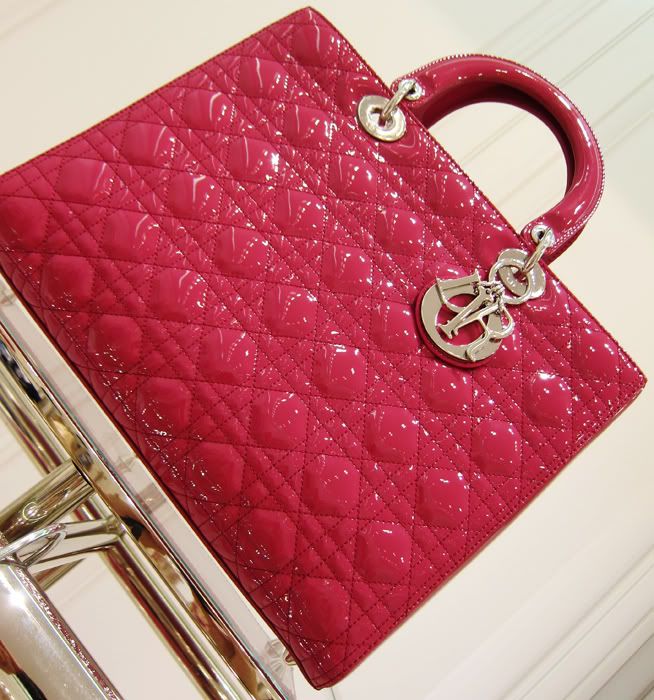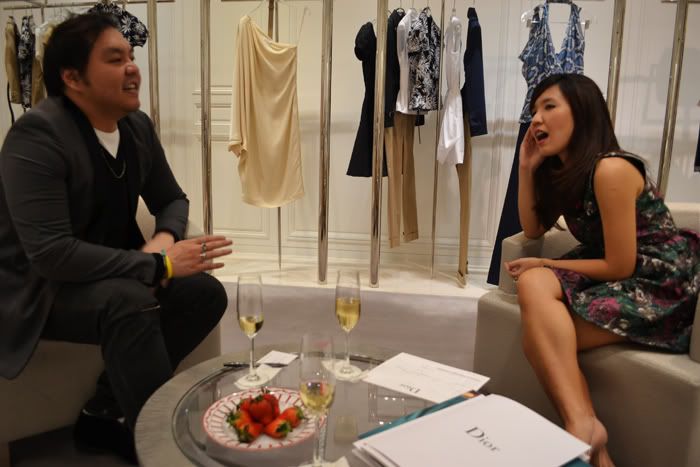 I had the most amazing conversation with Marc, who made all of this happen for me! Cheeky conversations about how life was like when we studied in Australia, him sharing his stories about London Fashion Week and Paris Fashion Week (I.am.so.jealous), quirky tales of his escapades with all the big names in the fashion industry, and about the book that he is writing (the title is so witty you guys will love it!)...
And Marc, with all his experience, told me that he could see me in New York or Paris, I literally
died
of happiness! This really means a lot to me, especially when I hope to pursue a career in fashion in the future.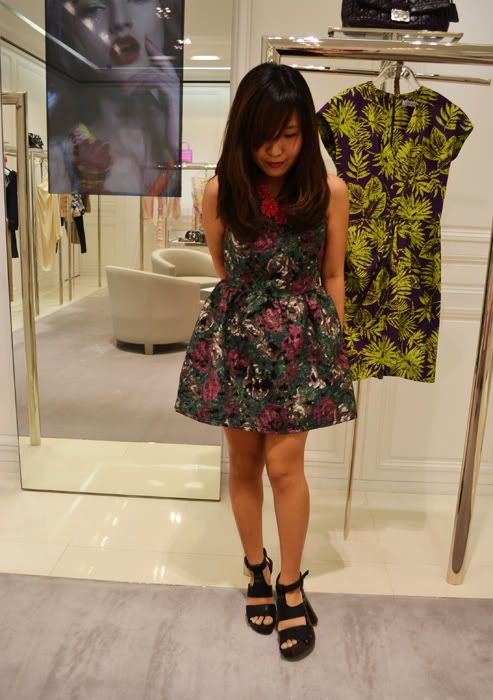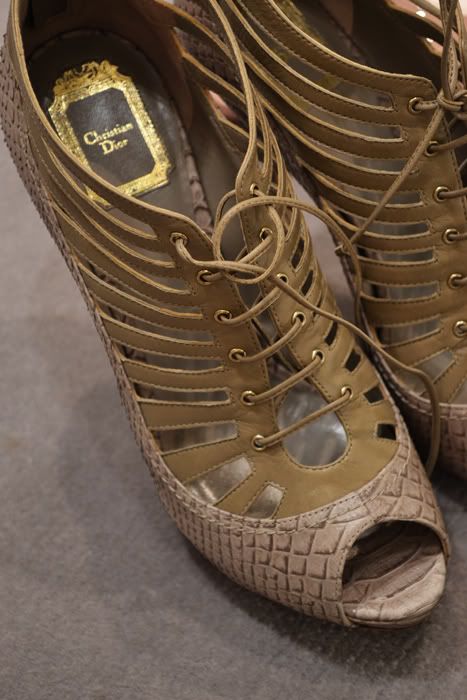 I was really fascinated with some of the history behind Dior that Marc shared with me, the brand's philosophy, the background behind some of the most iconic Dior products etc. I really hope to be able to delve deeper into the stories behind the brand, and share them with you guys in the future! :)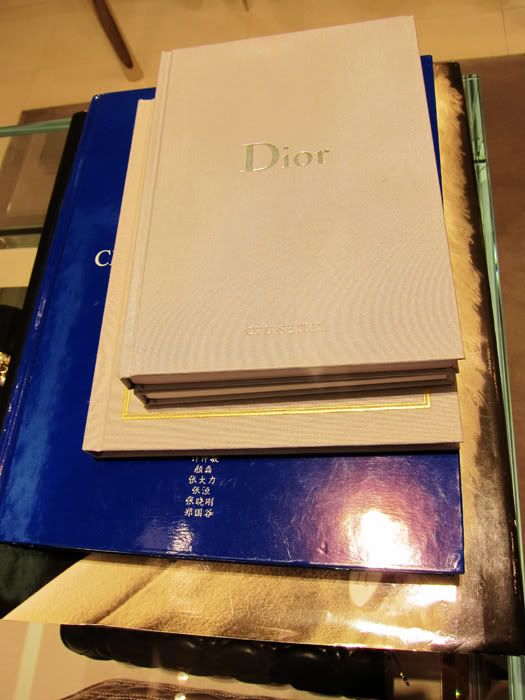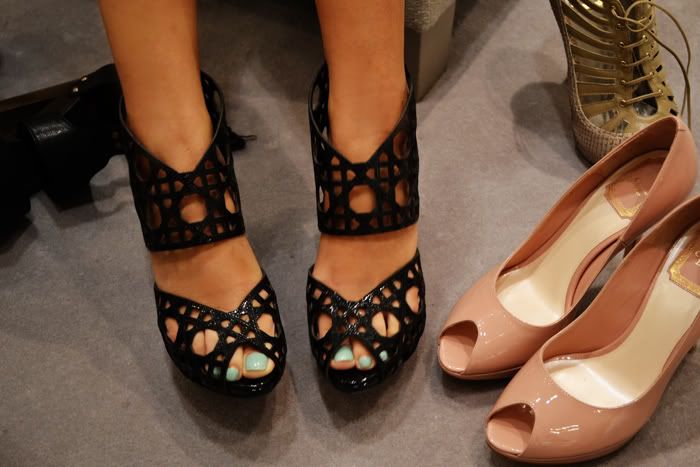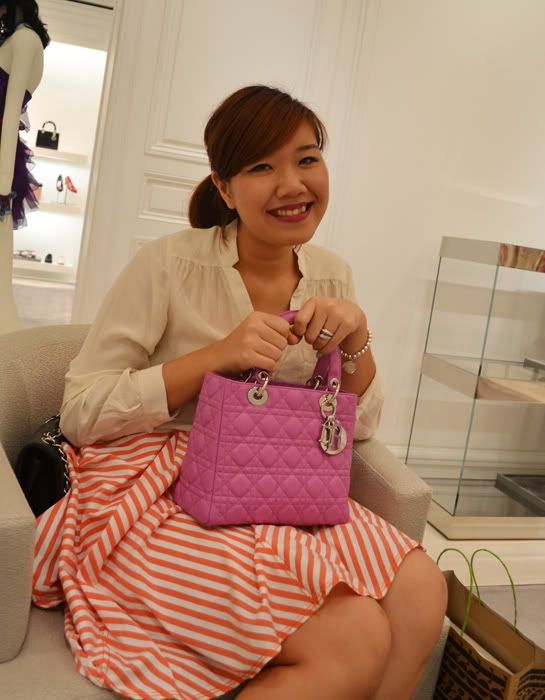 Teeny wanted to bring this bag home. The shade is so utterly delicious that I could
eat
it, I swear.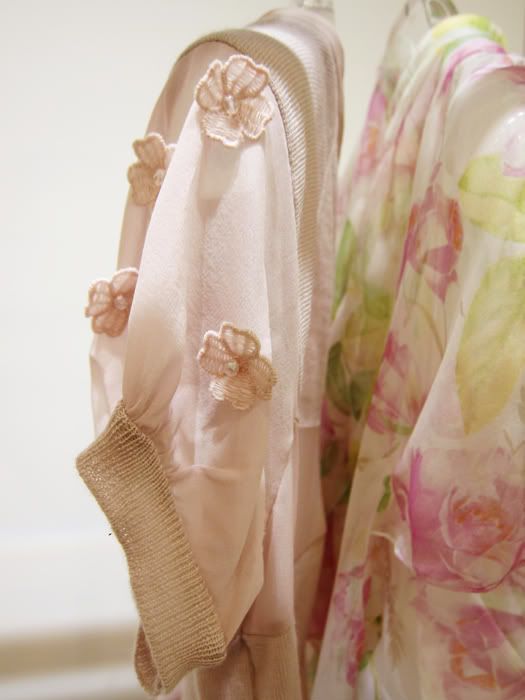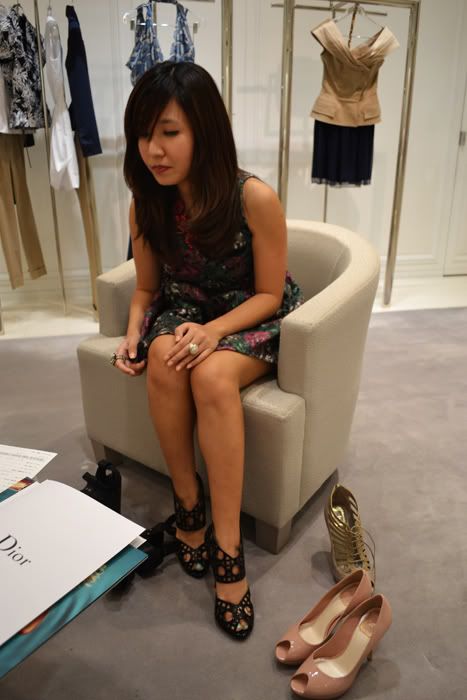 Hope you guys enjoy this little video that we made!
Outfit: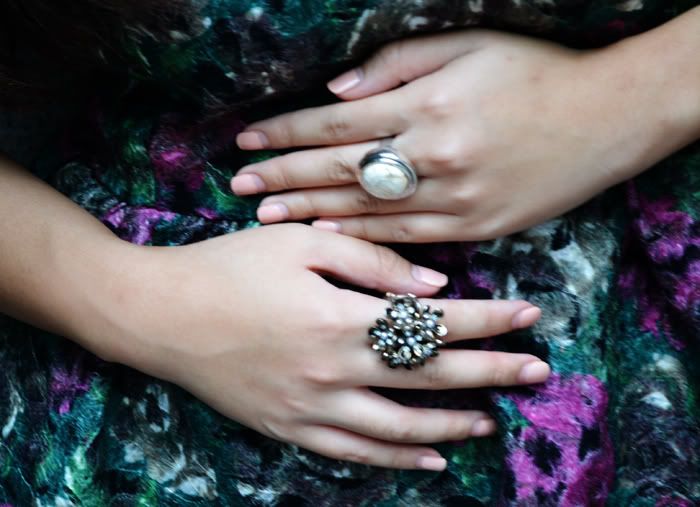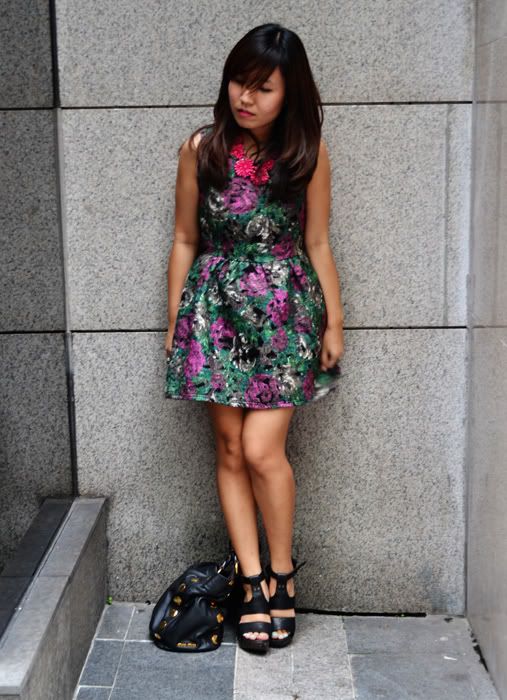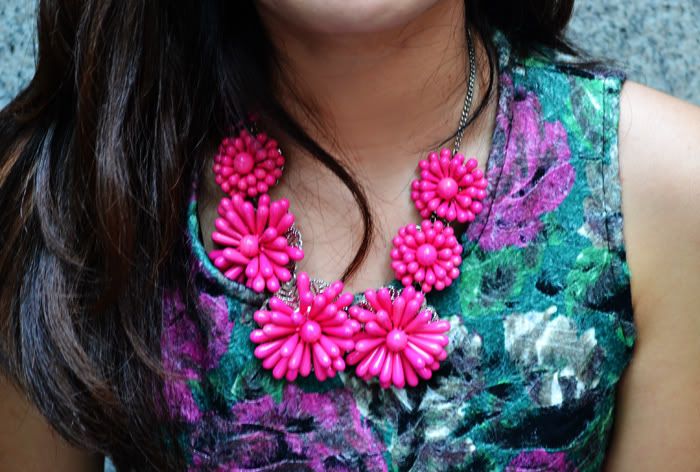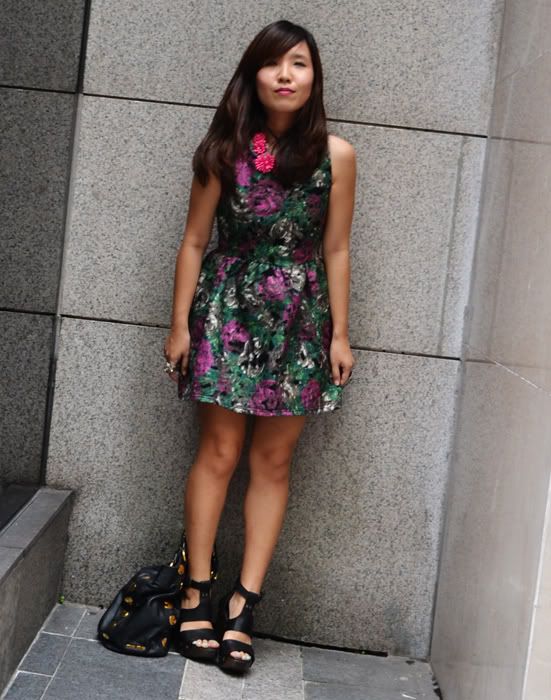 Floral woven wool dress with puffed skirt: Imported from Korea
Pink floral necklace: Miss Selfridge
Stone ring: Bazaar
Brass flower bunch ring: F21
Black leather blogs: Stuart Weitzman
Bag: Miu Miu