Sleep-deprived, that is.
I am so severely lack of sleep these few days! All I want is just to crash into my bed and sleep for 12hours straight with no disruptions whatsoever.
Just a short post of something I wore for my almost weekly Korean dinner:
This is actually a work dress! But I like my work clothes to be versatile enough to be worn for work or for my daily outfits. Just play around with accessories and no one will know the better! ;)
I got it from a Bangkok designer called Bahn, so if you ever drop by at Platinum Mall, be sure to keep a lookout for this shop. They make pretty well tailored clothes, none of those usual shitty quality you get with Bangkok clothes.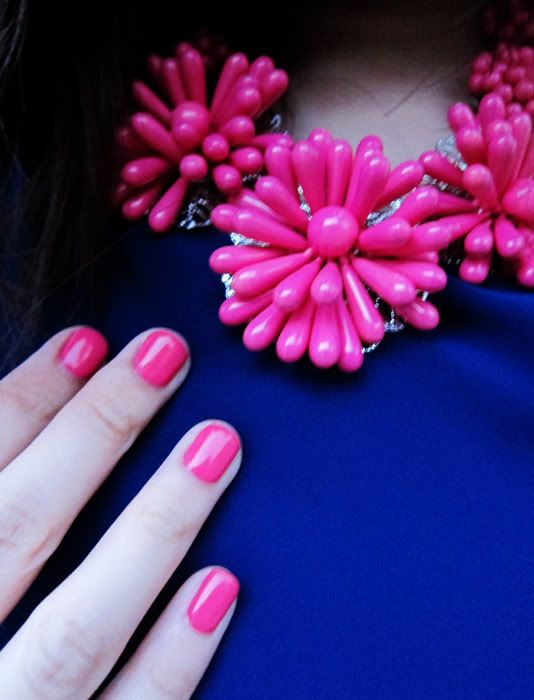 My candy-colored nails matches my necklace! I was recently introduced to gel nails, and I think they are
the best thing since
way better than sliced bread. Now I am addicted to gel nails! They just won't chip or tarnish in
any
way! Super awesome for someone careless like me.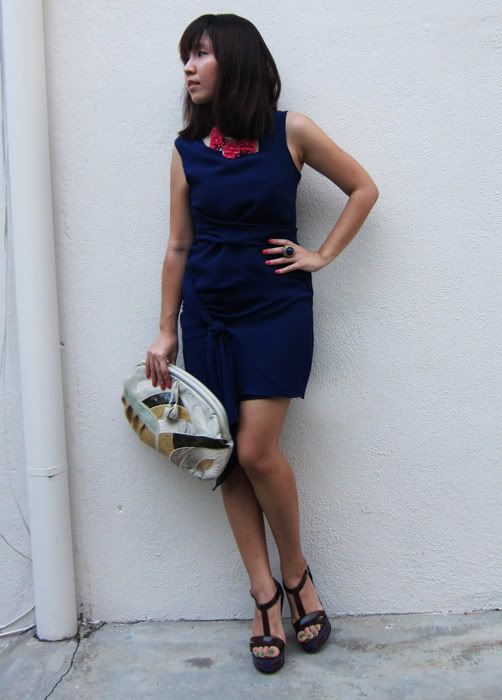 The dress comes with a sash that you can wrap/tie however way you want it to. I like clothes that you can play around with.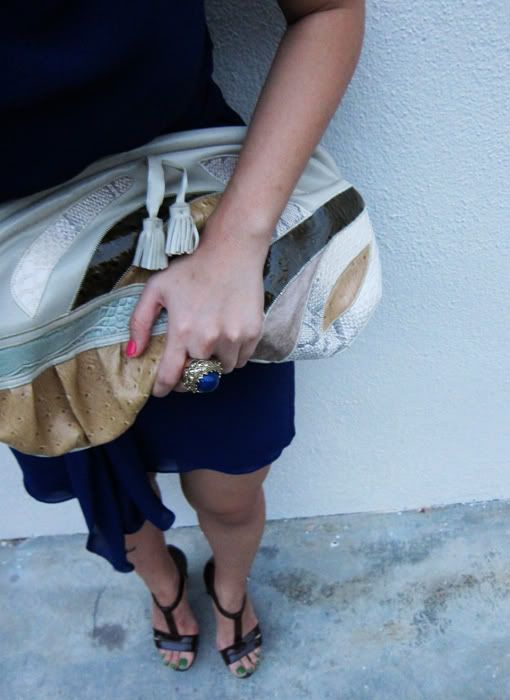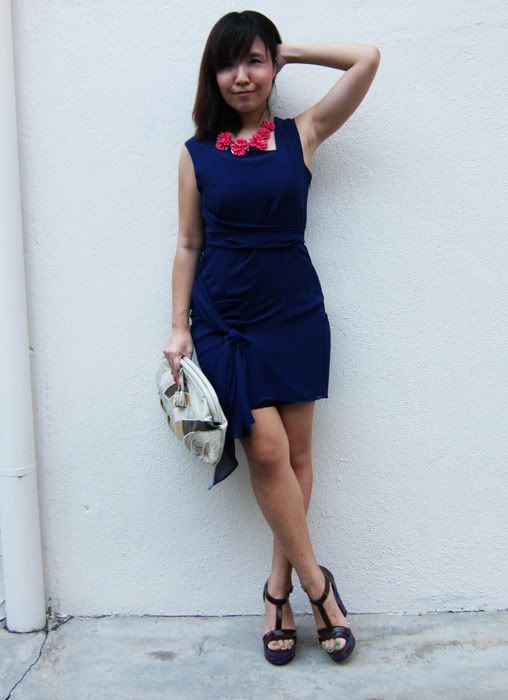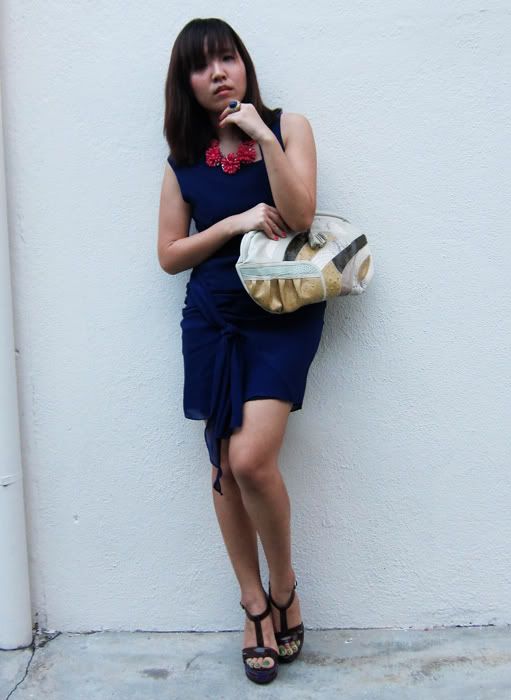 Navy chiffon dress with asymmetrical neckline tie-around sash: Bahn, Bangkok
Fuchsia floral necklace: Miss Selfridge
Oversized vintage-esque navy ring: H&M
Patent woven heels: Marni
Leather patchwork clutch: Forever New
What about you girls? What do you look for in your work clothes? :)