This time around I am being really prompt with posting up pictures from Chicpop 7 last Saturday!
*click here for Chicpop 6*
Just a few pictures though, 'cause I was too busy catching up with Jing who has just arrived back in KL the night before:
Sisters reunited.
Some things that caught my eye during Chicpop:
Turquoise! I am always crazy over turquoise jewelry.
This absolutely gorgeous vintage Birkin bag!
*inhales exhales inhales exhales*
I also adore the way the guy wrapped a tie around the handles... Such a brilliant touch! I saw the bag, squealed, and asked the guy to come over to me ('cause I couldn't leave our stall). I then asked for permission to touch the bag, haha. I then stroked the bag and went "purrrrrr...", much to the owner's amusement, heeeee.
Some of our accessories for sale:
Outfit:
To fit it with my vendor image, I decided to carry a fanny pack-- the most practical things ever! However, to prevent myself from looking like a VCD seller, I nicked my mom's Louis Vuitton one, haha.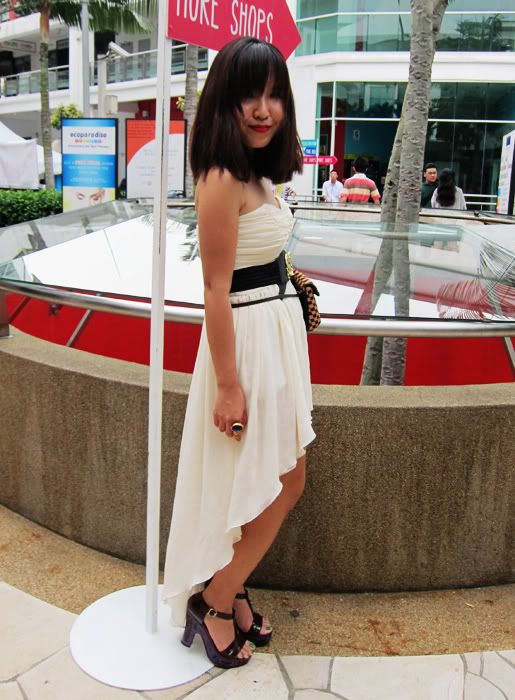 White chiffon dress with ruched bodice and asymmetrical hem: Topshop
Cheetah belt: Sportsgirl
Ring: YSL
Bangles: Random/ Topshop
Patent woven heels: Marni
Pony hair fanny pack: Louis Vuitton
Please do me a favor and
'like' my picture
for the Chicpop Style Shot Contest! I promise you loads of virtual love. :D