One of the birthday presents I've received recently: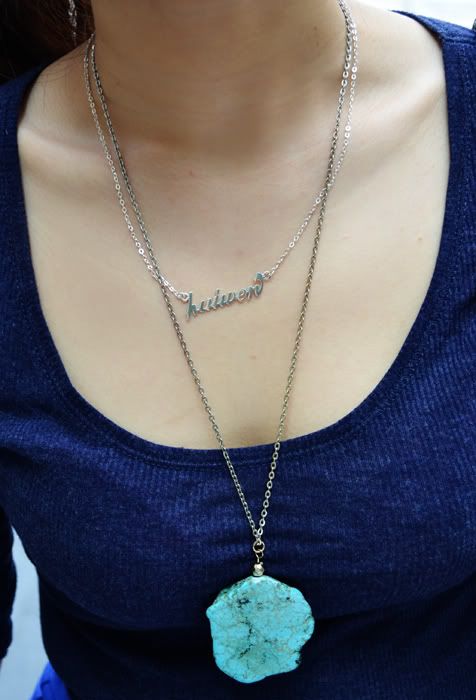 A personalized name necklace from
Ally
! Love it to bits, I've been wearing it almost every time I go out. I've contemplated getting one for myself in the past, but somehow I stopped myself because I thought it might be a
tad
narcissistic. But now Ally solved the problem for me! :P
I couldn't help wishing though that my name was.. more beautiful-sounding..Or exotic, or even cute. 'Hui Wen' doesn't quite have the oomph. -_-
Though my name (in Chinese) is actually very pretty! And I think it describes me to a T, hehe. My
'Hui'
chinese character stands for wisdom/intelligence, whereas
'Wen'
in the Chinese dictionary literally means beautiful rainbow. I think I've quite a vibrant personality, and I bring colors into people's life. So yep, beautiful rainbow. ;)
What does
your
name means? :)
Outfit in a random Pavilion outing (I've been showing face in Pavilion quite often recently -_-):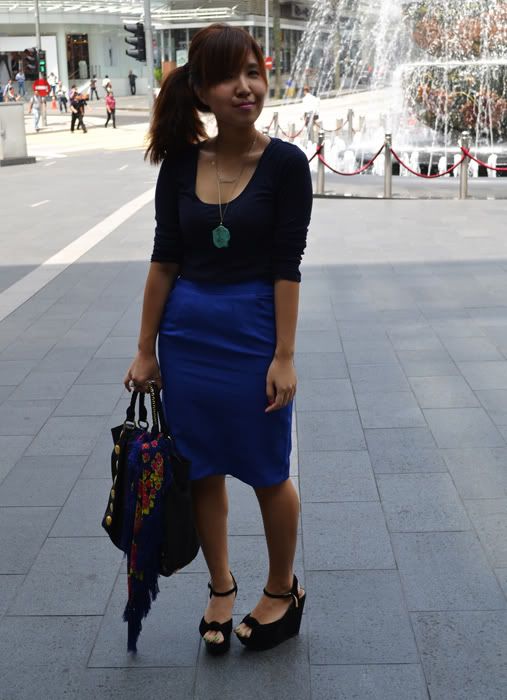 Had my hair up because I was having a bad hair day! Consequences of sleeping with your hair still wet.
And some of you might recognize this skirt
here
--I got a few colors! :P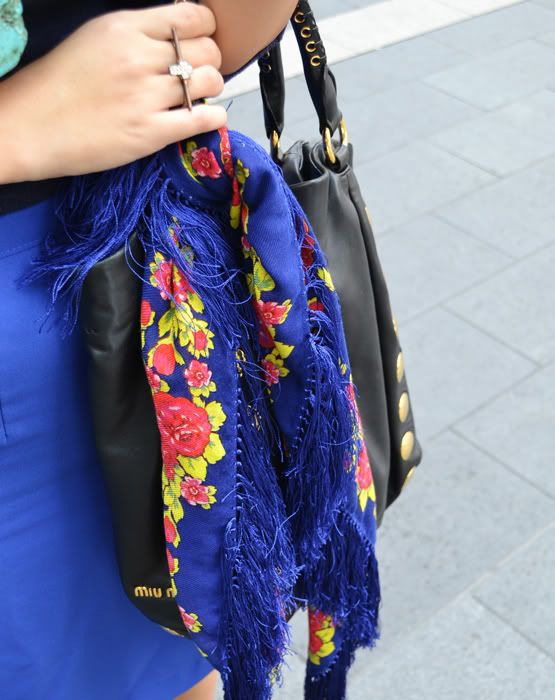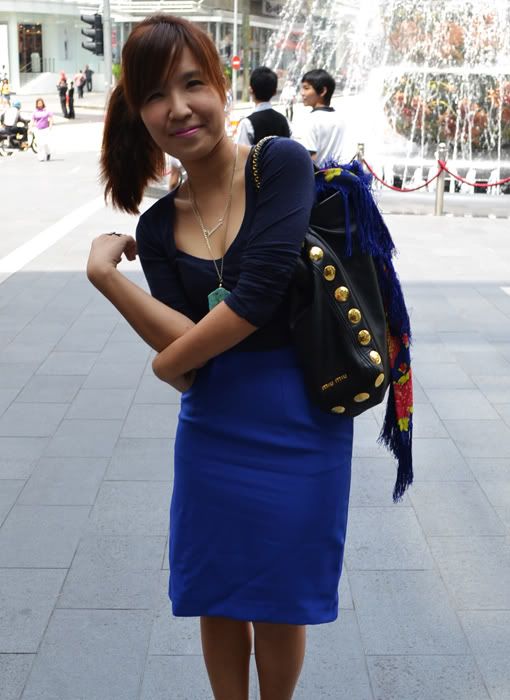 Navy ribbed long-sleeved cropped tee: Topshop
Electric blue skirt: Holiday in Korea
Silver 'huiwen' necklace: Minz (Birthday gift)
Turquoise stone chain: F21
Gold cross knuckle ring: F21
Electric blue floral fringed scarf: Topshop
Black suede platforms: Topshop
Bag: Miu Miu