That's the song that starts playing in my head when I look at this yellow floral romper of mine. :P
I had 3 outfits on for my birthday, going for 3 quite different looks: a silk floral belted trench dress for lunch, happy floral romper for tea, and a classic black dress for the night.
In this post, I am wearing a bright colorful floral romper that my mom got for me from her Macau/Zhuhai trip along with
this
and
this
. Without fail, every birthday I will wear something bright to put me in the mood!
Outfit details: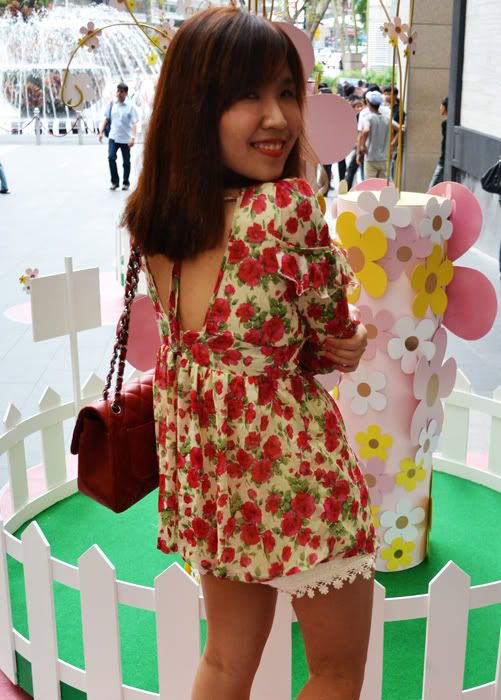 I love the hole at the back of the romper! Unfortunately, the romper is really short and has a flared hem (so it actually looks like a dress), so it's butt-cheek alert. -_- I wore a pair of cute crotchet lace shorts underneath to prevent any wardrobe malfunctions though.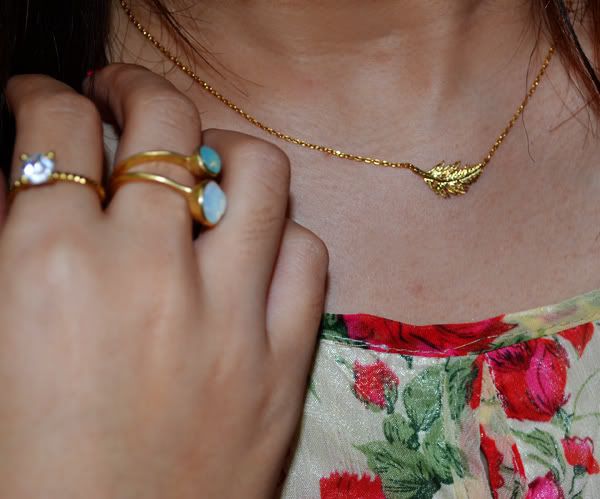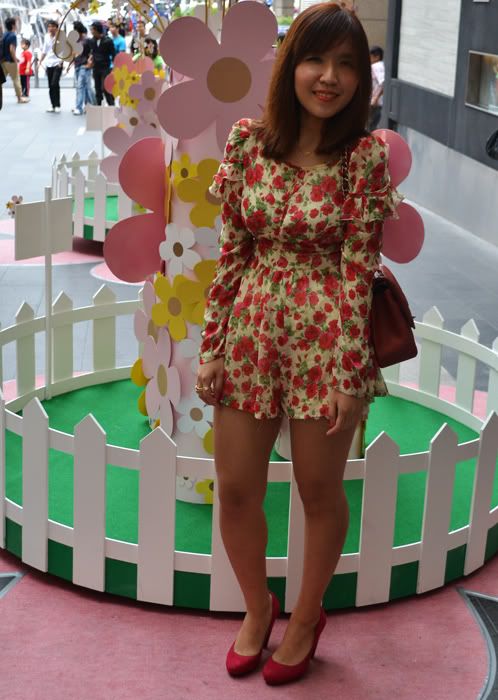 Pale yellow floral chiffon backless romper with ruffled bell sleeves: Gift from mom
Gold leaf necklace: Holiday in Korea
Stacked gem rings: Holiday in Korea
Red suede pumps: Zara
Bag: Chanel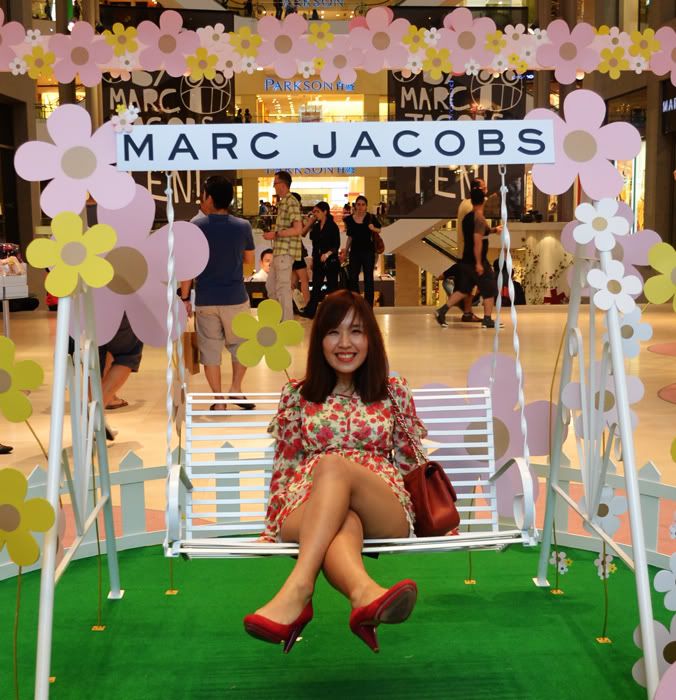 Took a picture with a Marc Jacobs set-up because... it's the only Marc Jacobs thing that came out of the day. T_T The
Marc by Marc Jacobs Bianca clutch
that I wanted is completely sold out everywhere! Malaysia.. Singapore.. and on the World Wide Web. T__________________T
Anyway, some of you were asking me on FB how many things did I actually received from my wishlist... I did cross off
some
! Not my Bianca though, obviously.
*sniff*
. I will blog about them soon! :)