Old-ish pictures from lunch at Lafite, Shangrila some time ago.
I am obviously on a roll in posting up pictures of outings with my sisters.
Feminine, lady-like poses...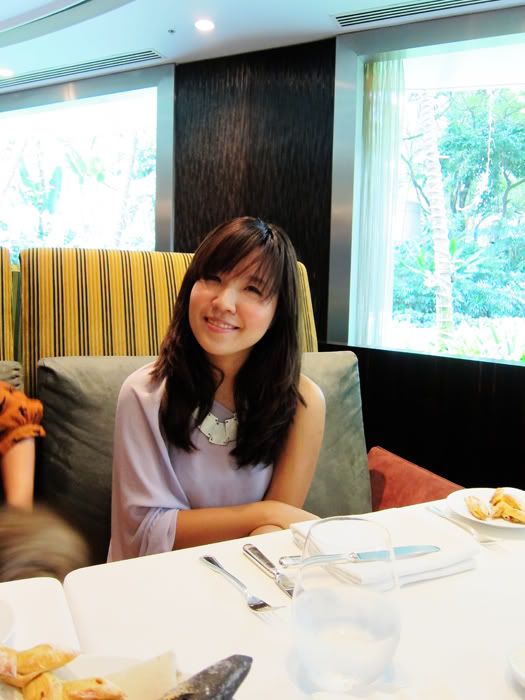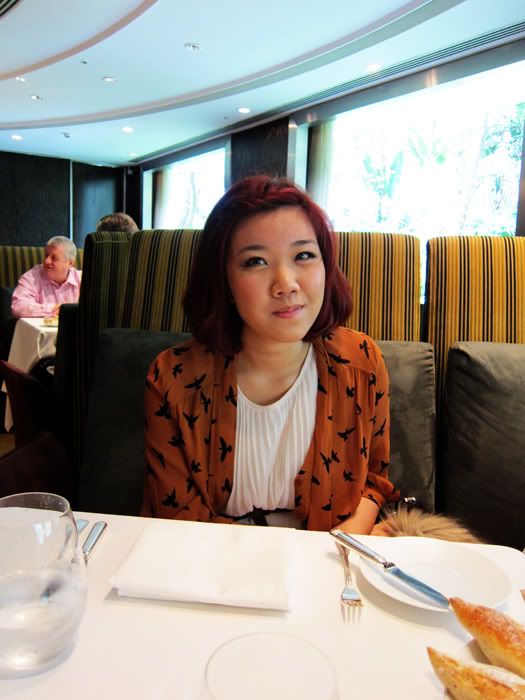 ...which are deceiving, of course.
Before long, our true selves came through, haha.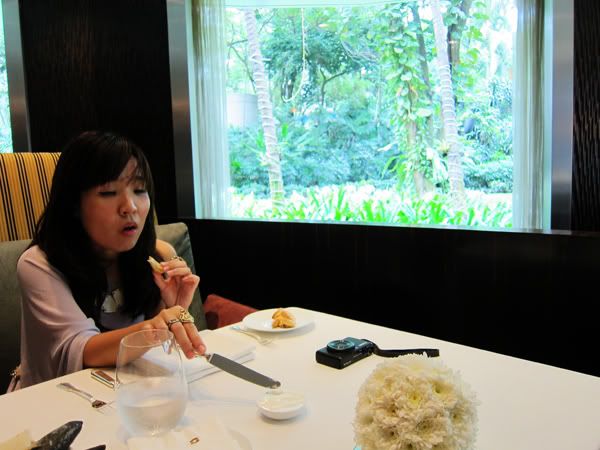 Super auntie face.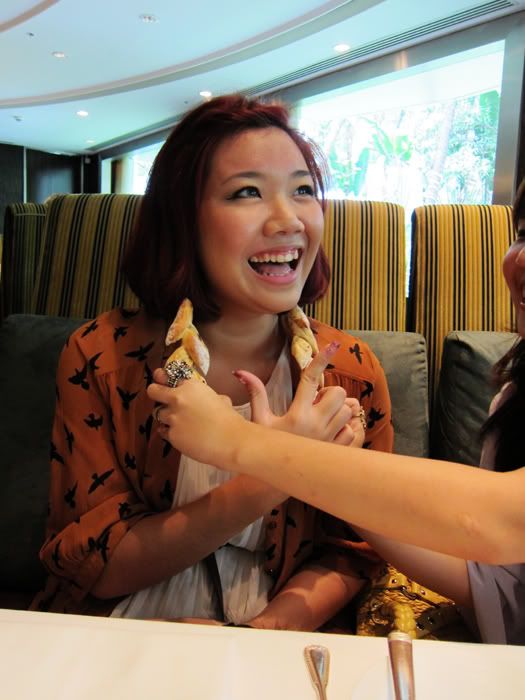 We decided Teeny looked good in her new Dutch Lady makeover with the restaurant's complimentary braid bread, hahaha.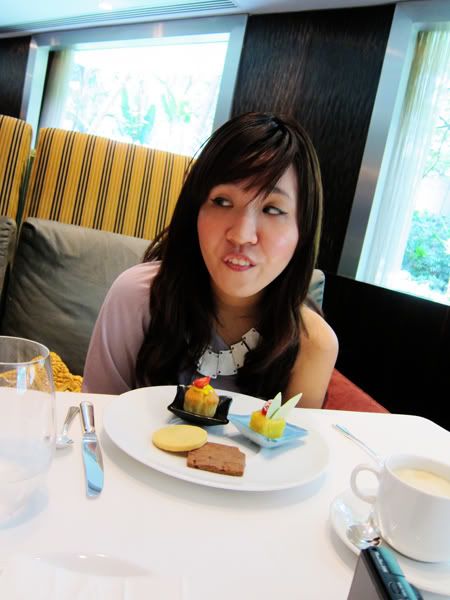 Too cute.
Interior of Lafite: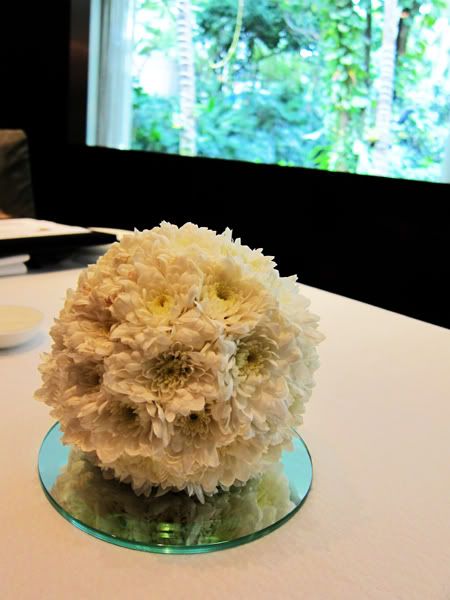 I've been dying to visit Lafite since..forever! But I was afraid of the huge bill that will follow. But the lunch sets are quite affordable (RM80-plus per pax), and especially so if you have an AMEX card! If two of you have the lunch sets with an AMEX card, the meal is at 50% off, which means it would only cost you RM40-plus per person!
Unfortunately I had a really bad flu on the day, but I had to make it anyway because it was Jing's fake birthday lunch. -_-
So I had zero taste buds that day, and hence there'll be no food pictures because I don't know how they taste like. -_-
But based on Jing's and Teeny's review-- the food was very very good wtf.
We camwhored in the posh restaurant: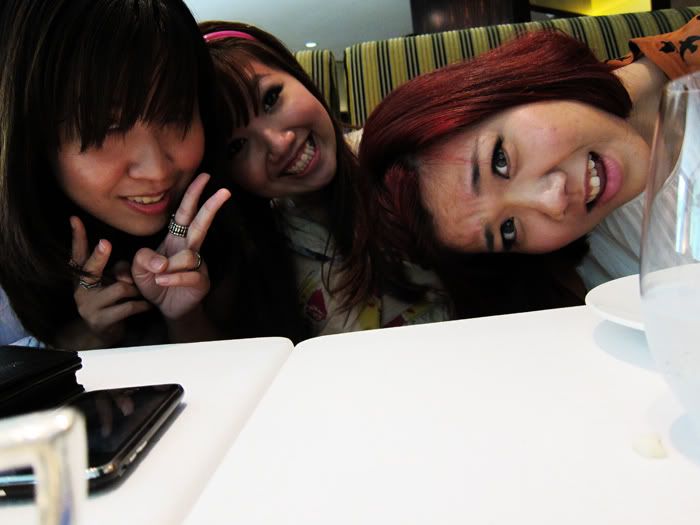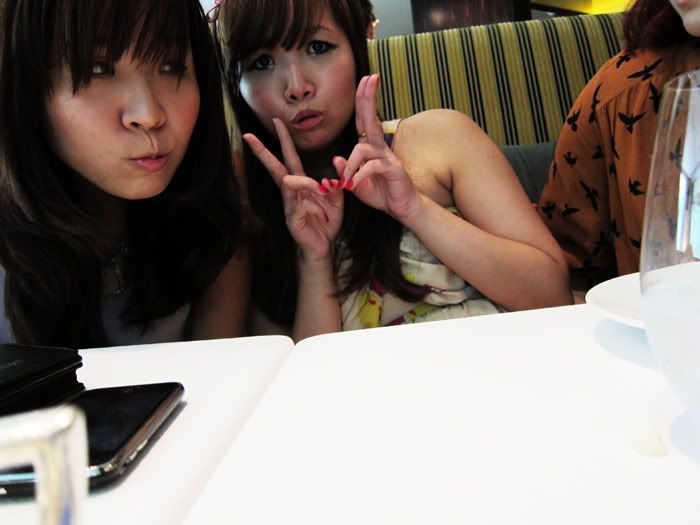 You can imagine what a scene we were making. :P
Intermission time: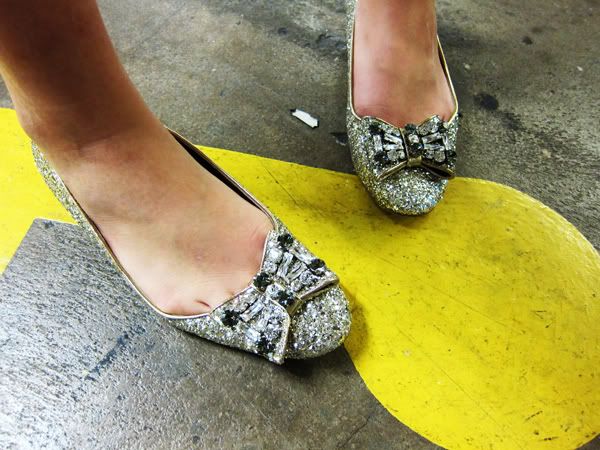 Love Teeny's Miu Miu flats that day!
Speaking of Teeny's accessories, we entertained ourselves greatly with one of her accessory... A fur thingamajig that is supposed-to-be-a-keychain-but-looks-like-a-tail WTF.
It can function as a: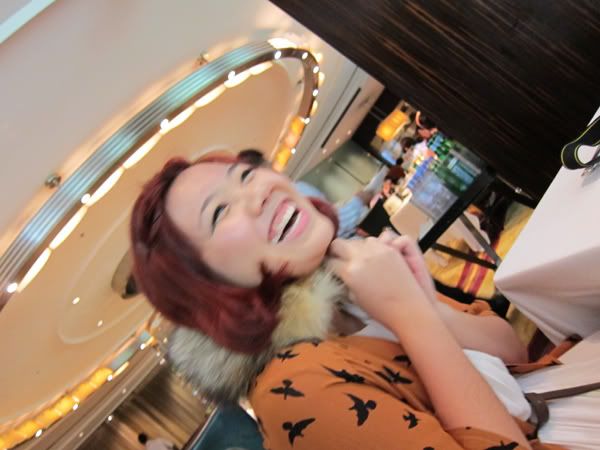 Fur collar.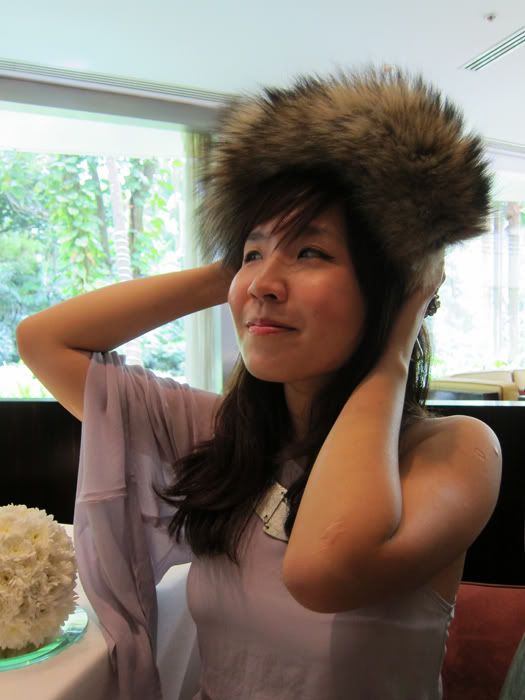 Hat.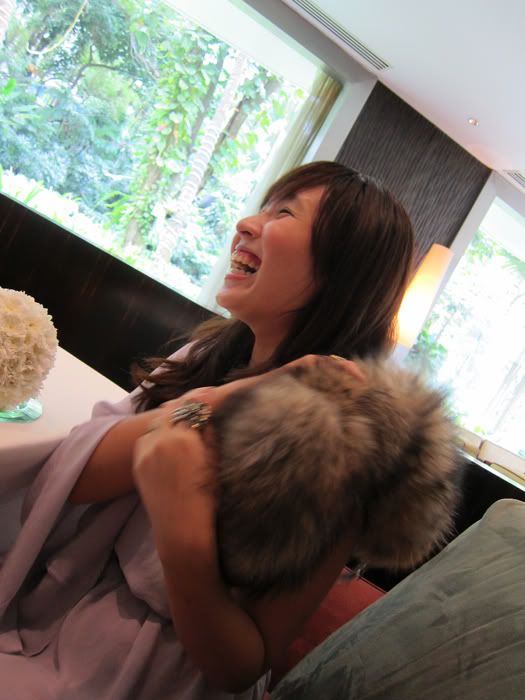 Cuddly pet wtf.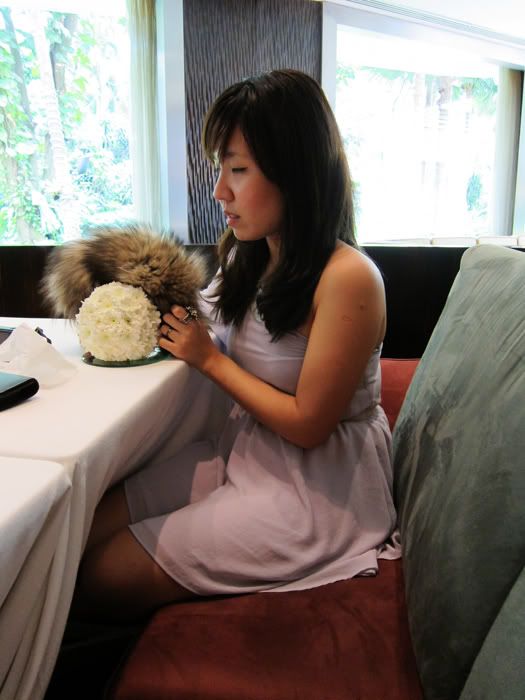 Wig for flowers??
Pillow.
Furry breasts WTF.
Teeny looks like a Vivi model here!

*heart*


Though I was about to say; but her bib spoils the picture a little, when I realised it's actually part of her dress, hahaha. FHL.
I told Jing she looks best when the fur thingamajig covers her face...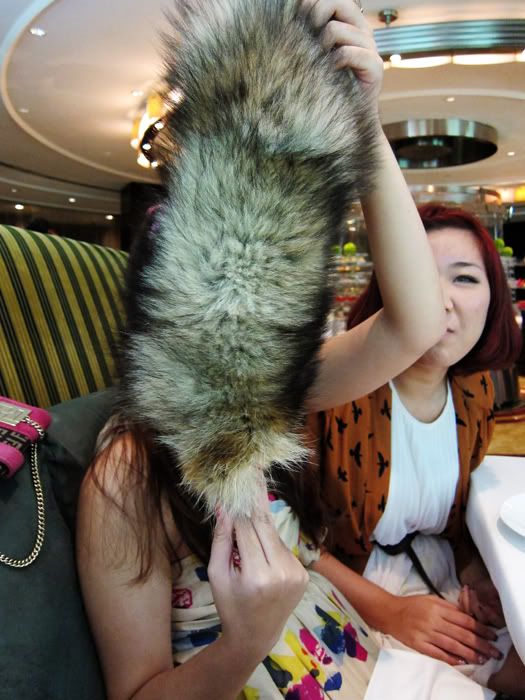 ... and she showed me a furry middle finger, HAHAHA.
One of my favorite parts of the meal! DESSERT TIME!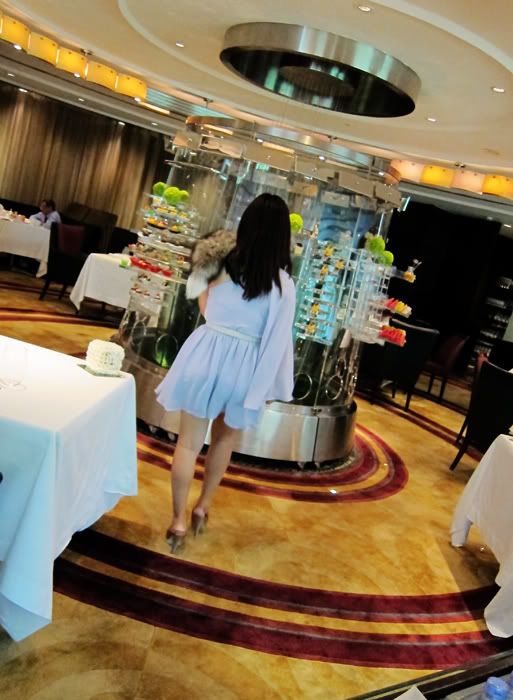 Marching purposefully to the dessert exhibition. Don't why was I so excited, it wasn't as if I could taste the food. -_-
But you'll understand why if you look at these pictures: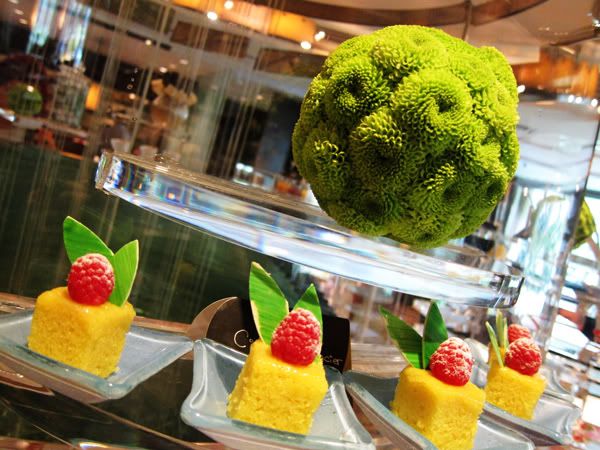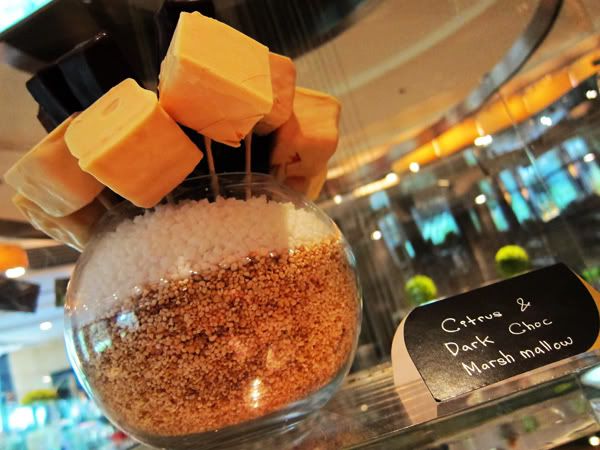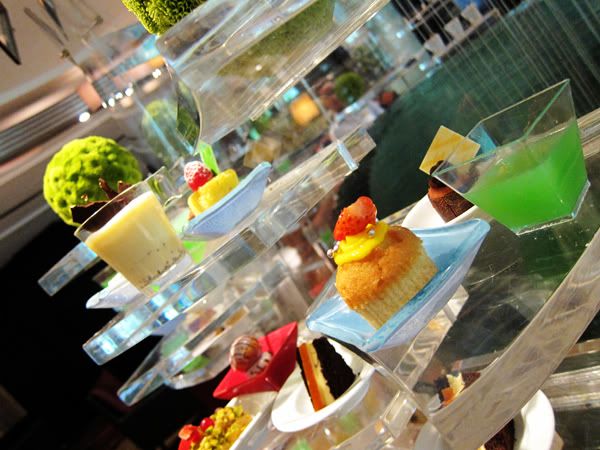 Everything looks so good! And this was just a fraction of it.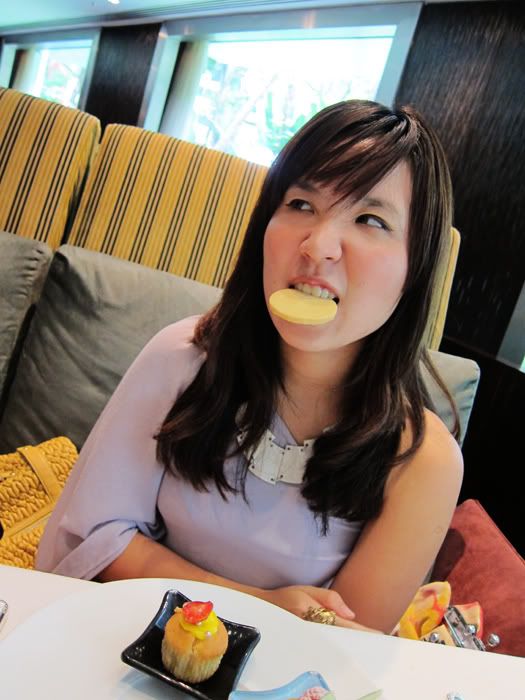 Cookie monster.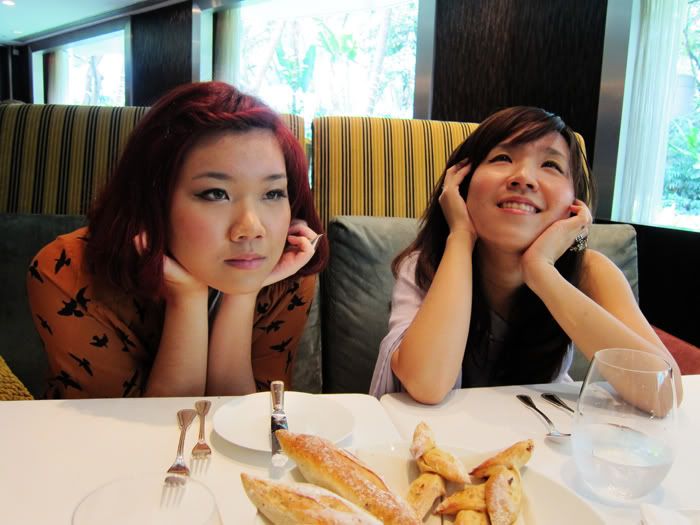 Teeny and I thinking about some Korean hunky actor....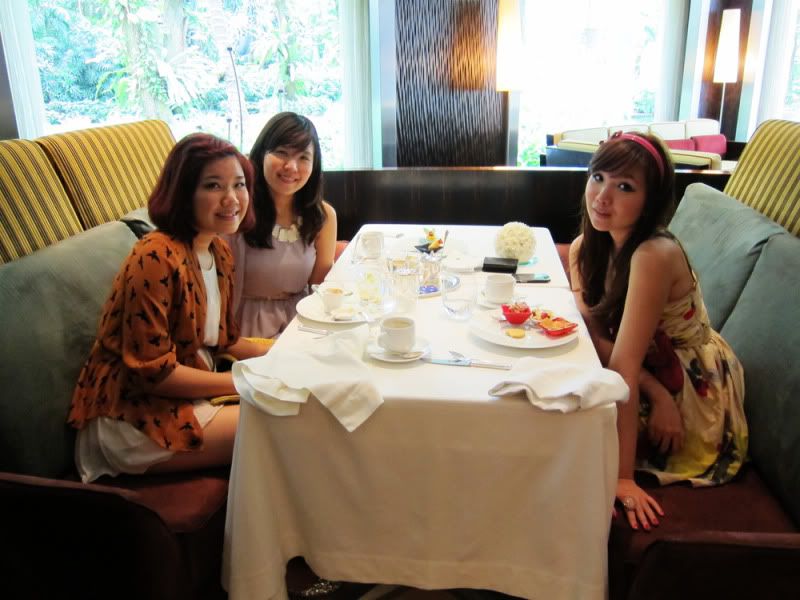 Proper group shot.
Doing my best mother-hen impersonation.
The contrast is so huge: one looks super enjoy, another one super reluctant. T_T
Outfit: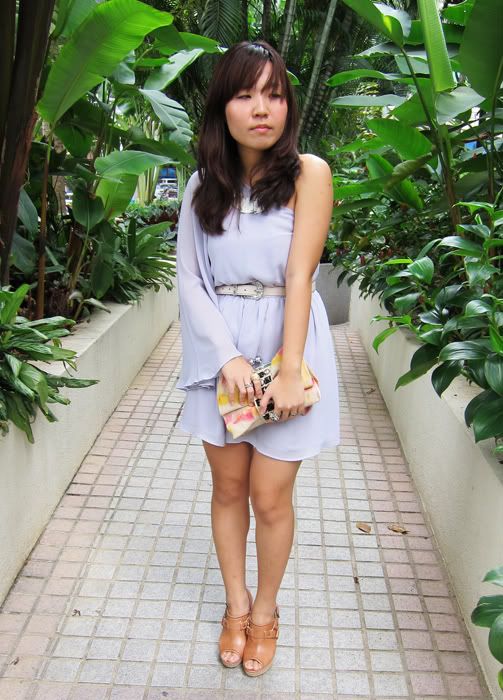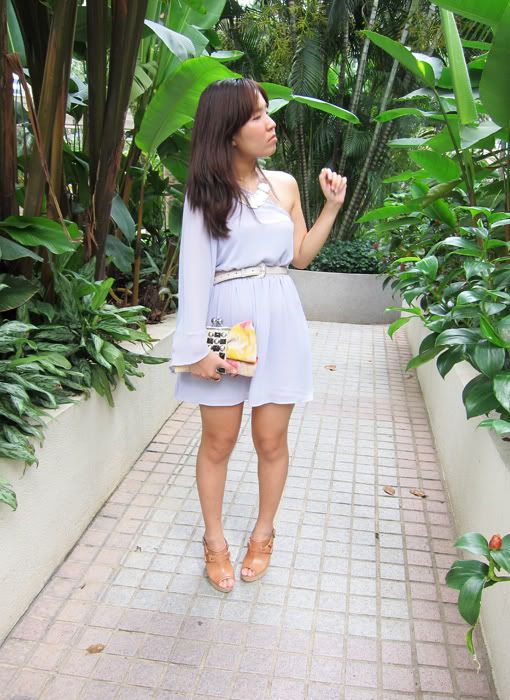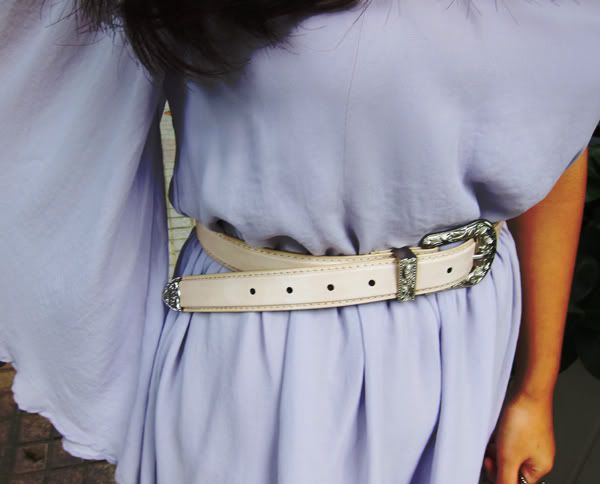 Loving this belt! I'm on a hunting spree for belts with metal (silver/gold) tips.
Got this bag a really long time ago, but have never gotten to using it! One of the things that I really appreciate being back home is that I get to be reunited with my wardrobe.
*heart*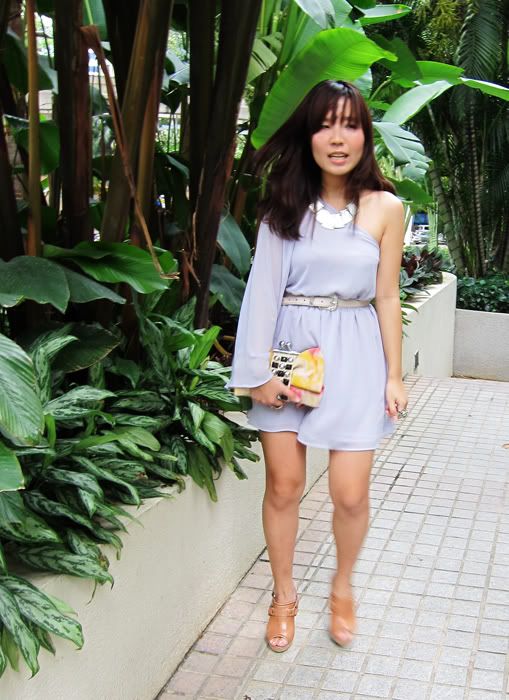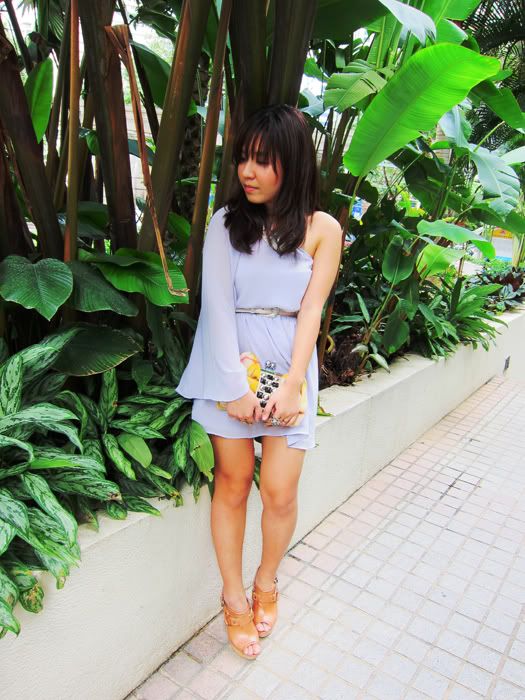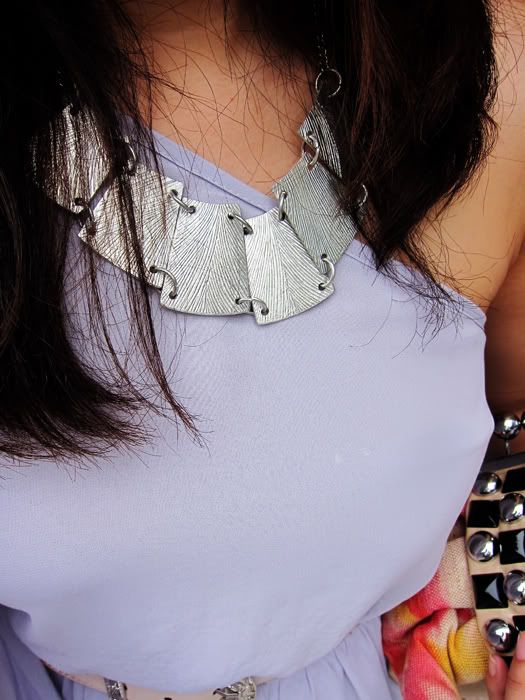 Lavender toga chiffon dress: Topshop
Pale pink silver-tipped belt with engraved buckle: Forever New
Silver chainlink ring/ Gold leaf ring: Holiday in Korea
Gold rose ring: Holiday in Bangkok
Brass floral ring: F21
Sand-colored leather heels: Wittner, Australia
Peach tie-dyed studded bow clutch: Holiday in Zhuhai