I am crazy over bright colors recently!
The brighter the better. ;)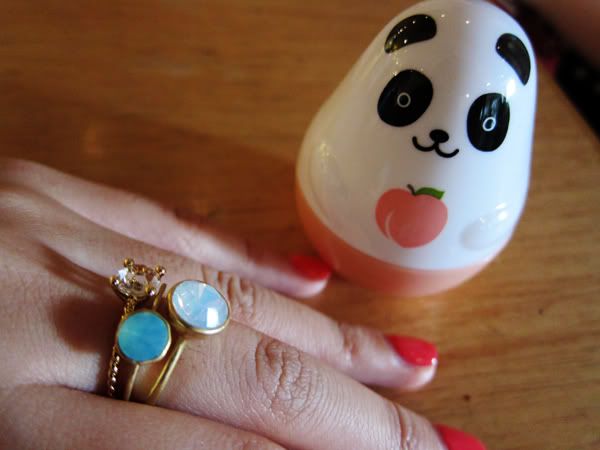 The most adorable gift I've received recently-- the panda bottle, which is a mini tub of handcream. Every time I look at it, my spirits lift!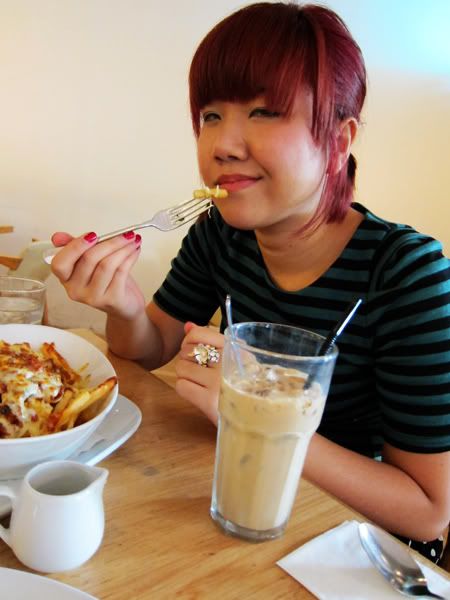 Teeny giving me the evil eye because she doesn't want to share her cheesy chili fries.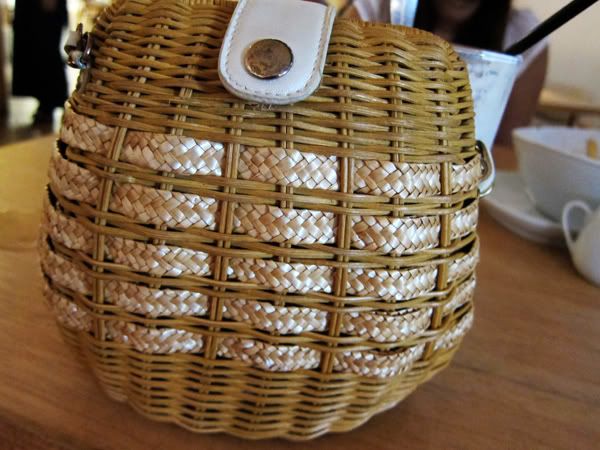 Bag for the day.It's actually a sling bag, but I tucked the straps inside.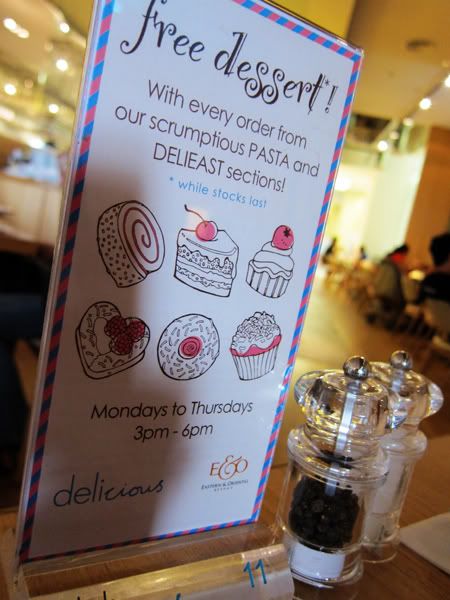 If you are free in the afternoon, go try out this promotion at Delicious! A free dessert for every mains that you order, quite worth it!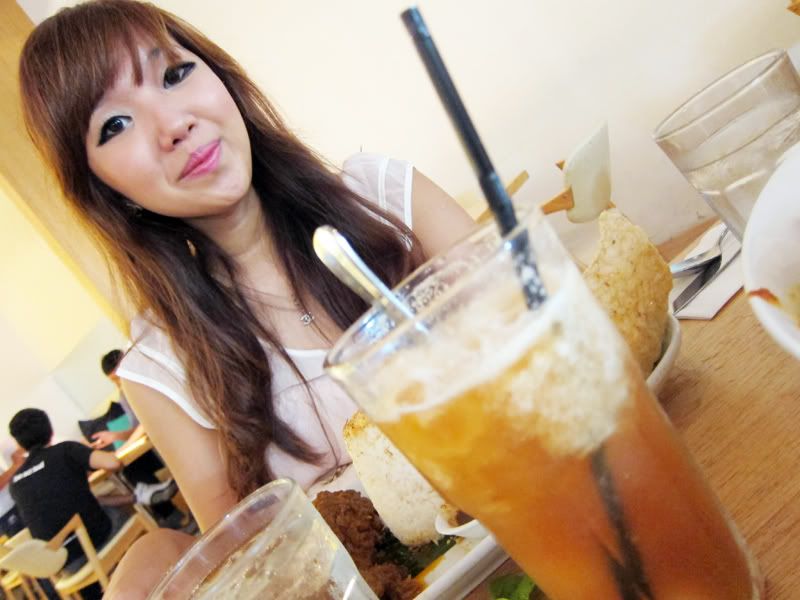 Jing who is back for 2 weeks, but going back in a day's time. T_T
Our entertainment during lunch, hahaha.
Outfit: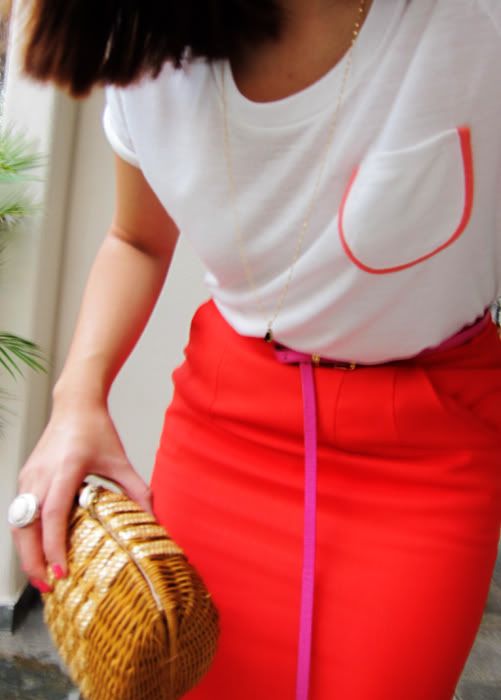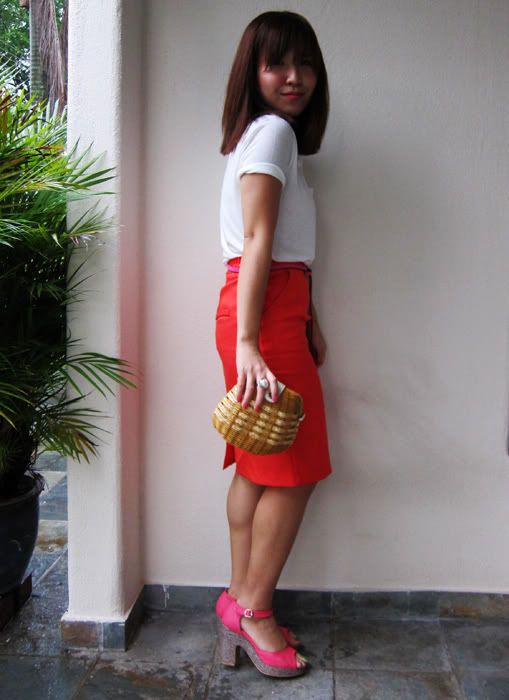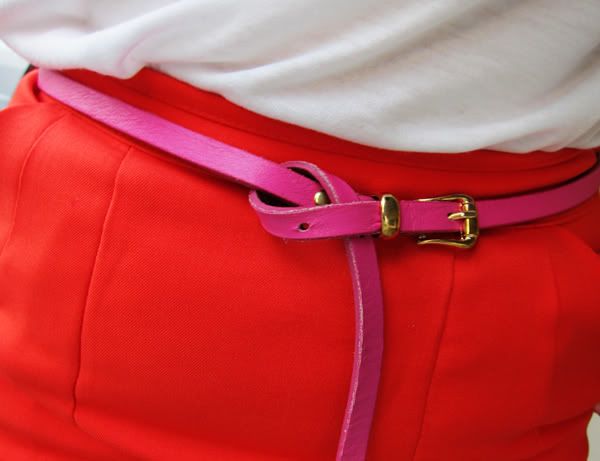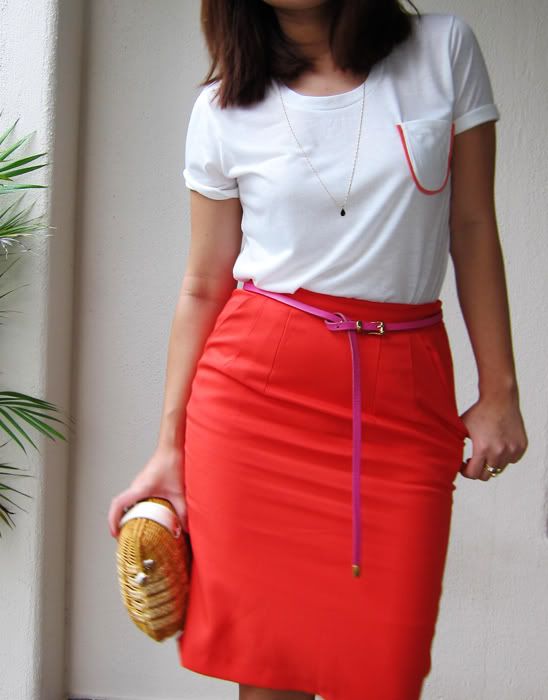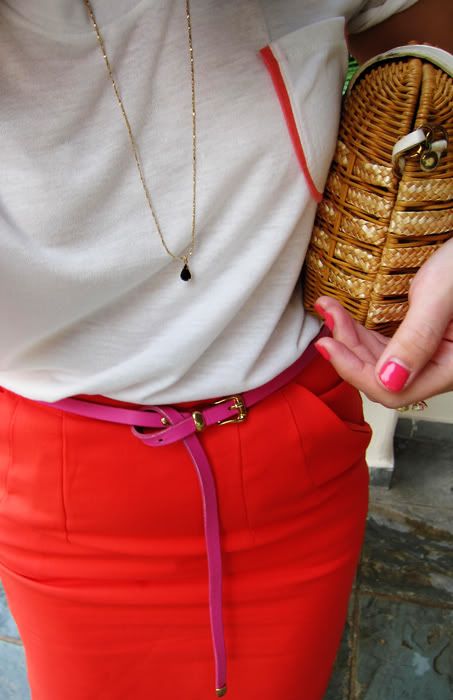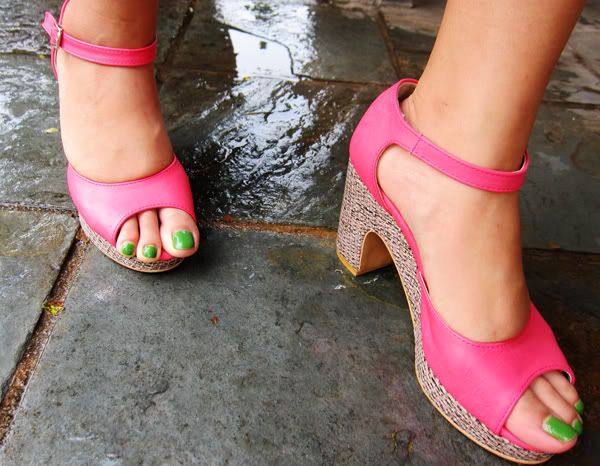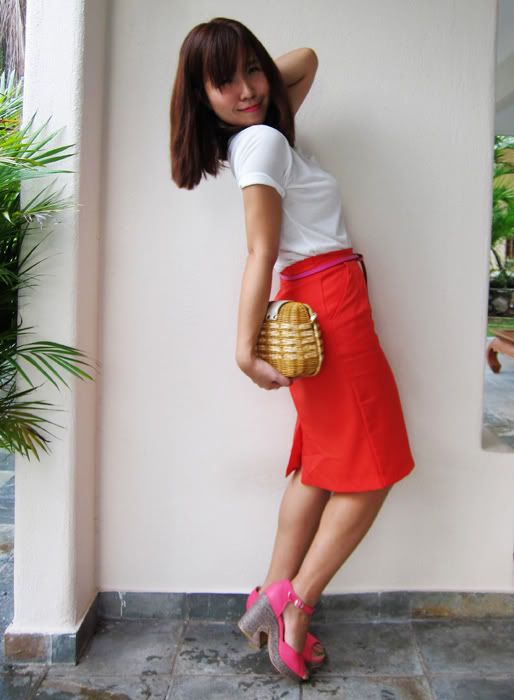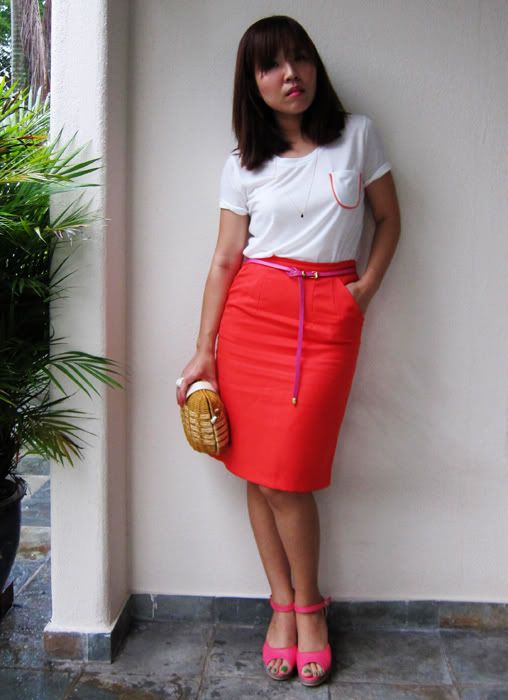 White tee with peach trimmings: Holiday in Korea
Orange knee length skirt: Holiday in Korea
Pink leather belt with gold tips: Holiday in Korea
Mini black pendant on gold chain: Teeny's
Stacked rings: Holiday in Korea
White stone ring: Bazaar
Peach colored shoes with woven straw block heels: Holiday in Korea
Straw bag: F21
Also debuting a bright pink lip for the first time! Like I mentioned, TOTALLY CRAZY OVER COLORS. :P