Well, not really, haha.
But I kind of feel like I'm on the verge of falling sick for the past few days.
Not a good timing, especially when I suddenly remembered I've got my CPA exam next Thursday. -_-
My last paper, woohoo! Also the hardest. Not that that would worry me. But that being said, I really should start studying. -_-
I even told my 2 best friends yesterday that they have to send me daily text messages
each
to remind me to study. -__-
An outfit from early this month, wearing the green shorts I wore
here
: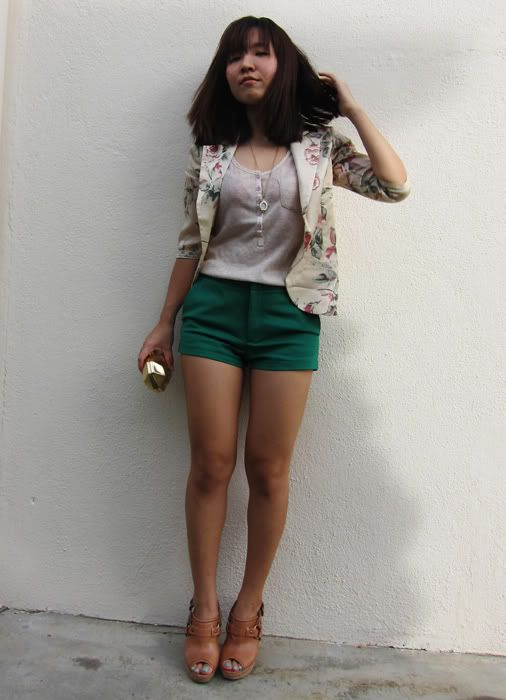 Wearing a silk blazer that I've been meaning to wear for sometime, but never got the chance to.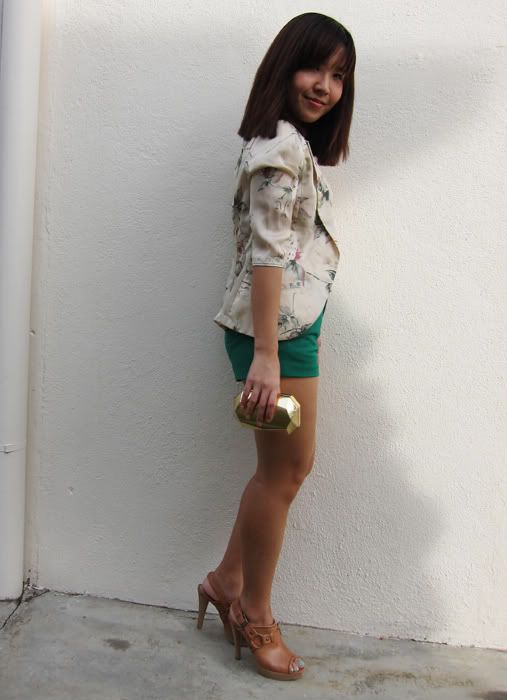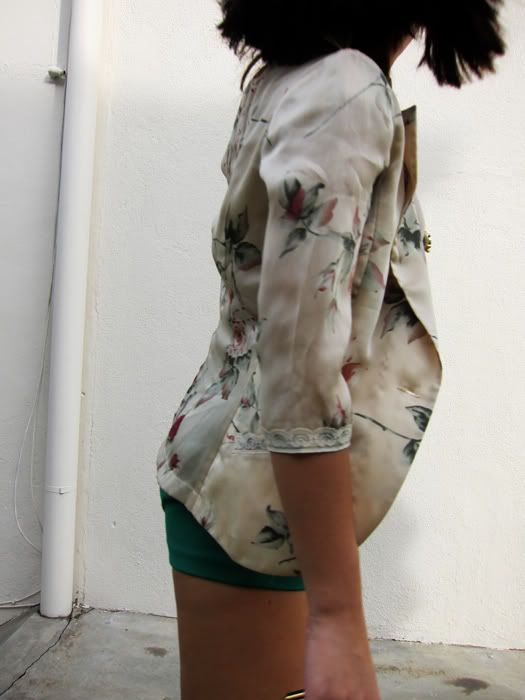 Silk floral blazer: Made in Korea
Ribbed henley shirt: Valleygirl, Australia
Green shorts: Zara
Gold watch necklace: Topshop
Sand-colored leather heels: Wittner, Australia
Gold jewel clutch: Miss Selfridge
I think an early night is in order today. Am really exhausted, especially after the Dior Easter party today. Had the most awesome truffle chocolates there! <3