What does a starving woman with not an ounce of energy left in her body wears?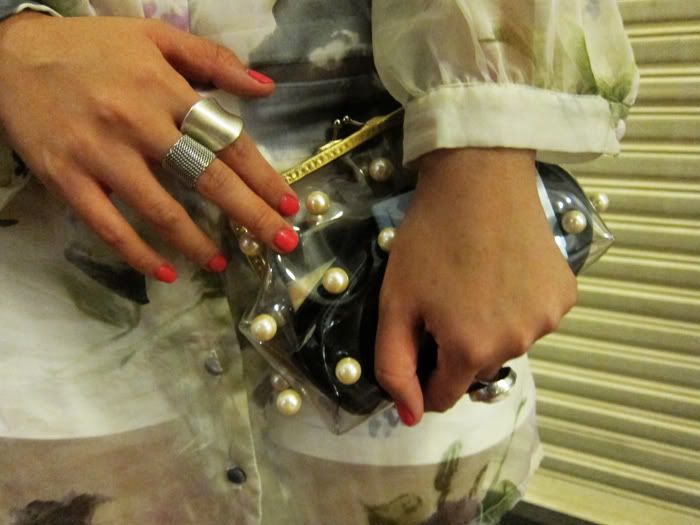 Chicpop 7
was over yesterday! Just like any other day of bazaar that we participated in-- we didn't eat anything throughout the day, excepting for furiously sucking on Starbucks and Coke (refillable from Wendy's!
Cheapskate, ahem

)
.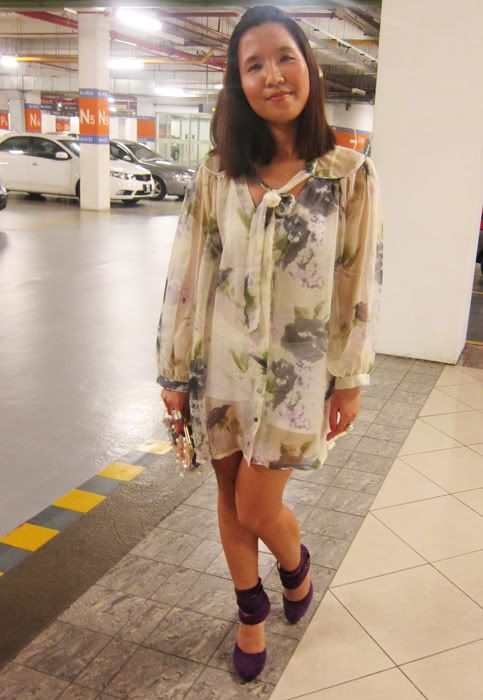 I was feeling really sticky and hot, so I changed out of my outfit for the bazaar and opted for something very airy. I felt that my hair was very gross too so I pinned up my hair-- something which I almost never do!
Also removed my red lipstick that I was wearing during the day...
Outfit: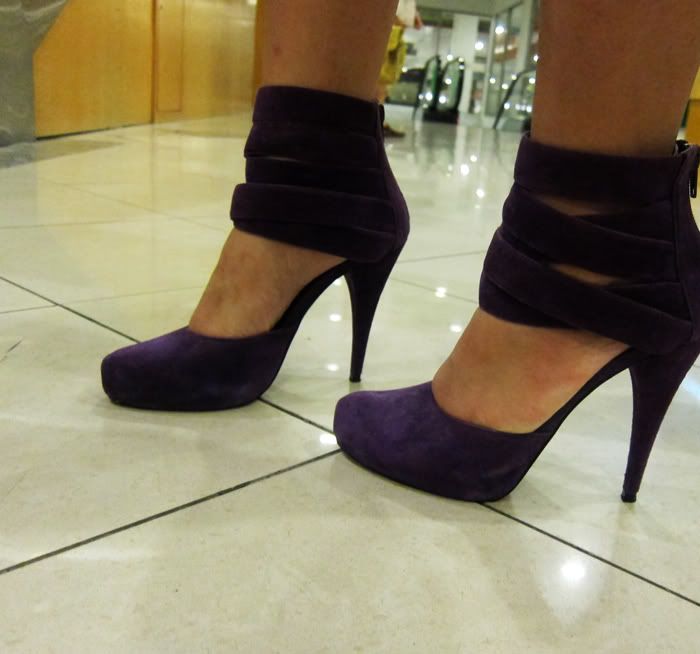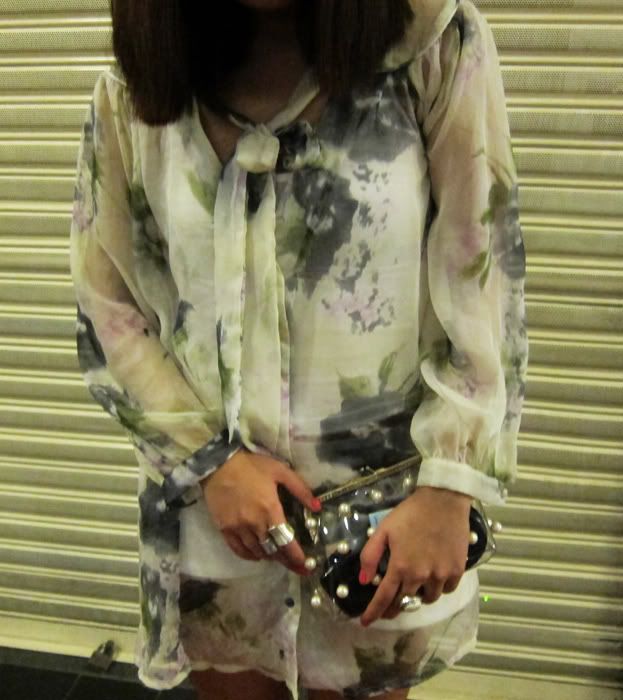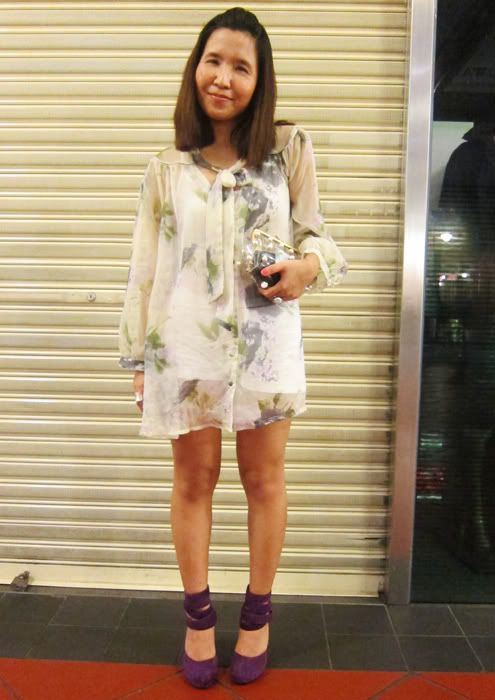 Sheer floral printed pussy bow chiffon blouse (worn as a dress): Teeny's
White camisole: Random
White shorts: Cotton On
White stone ring: Bazaar
Silver rings: Holiday in Korea
Purple velvet ankle-strapped pumps: Steve Madden
Plastic clutch encrusted with pearls: Bazaar in Singapore
************************************

Sponsored Post
Speaking of Chicpop, while we were heading to Jaya One (where the event was held), I saw the same symbol that I saw
here
on a signboard near the turn-off out of my neighborhood!!
I was smacking Teeny's shoulder and asking her "Did you see that! Did you see that!", fhl.
She saw it too! :O But neither does she know what it is it.
Later at night when we were going food-hunting after Chicpop, we saw the sign AGAIN: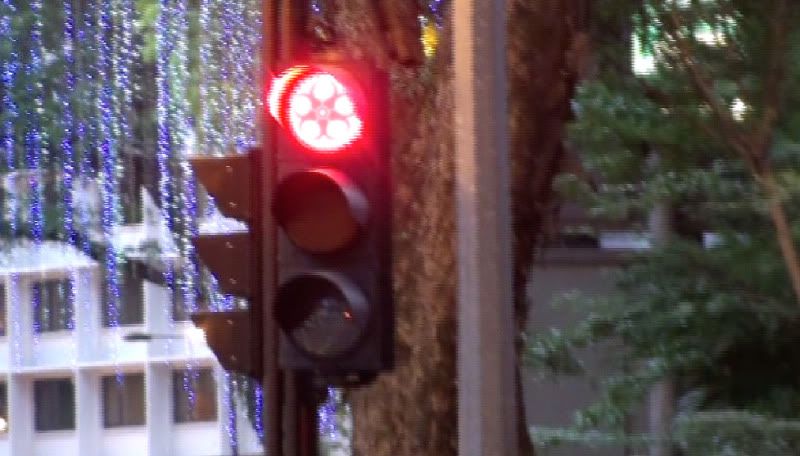 What is all of this about? The curiosity was killing me!!!
Thank god my curious streak was mildly pacified when I found a package waiting for me at home. After tearing it open, I found a document which consists of some confidential information... Some TOP SECRET information that was leaked out, it seems. But I am convinced that this is related to the weird symbol we have been seeing around.
In the document, there was a URL that was provided:
www.kolony.com.my
I frantically tried to click on the link, but it doesn't work. Hmm, my curiosity is invoked and my detective mind is going into overdrive...
However, the document does reveal that there will be something big happened coming up on 6th April. I am going to get to the bottom of this and reveal to you all what this is all about then, I swear!
I do have one more clue in the package though--a crumpled paper which only has this scribbled on it:
http://lambangmisteri.blogspot.com/
The writer of the blog is Kaki Misteri, and he seems to have been researching on this mysterious symbol and has collected a lot of news about other people who have also spotted the same symbol all around the country... So we are not the only ones, eh? Interesting...
Have you guys seen the same symbol? Do you all know what this is all about??
Now excuse me, I've to go stalk
Kaki Misteri's blog
to get more clues on what this is all about, the curiosity is
killing
me.