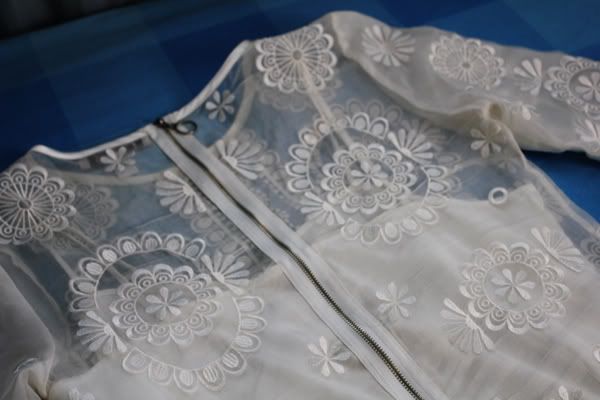 I mentioned
here
that I was really captivated by the Celine Nano Boston Tote from the picture below: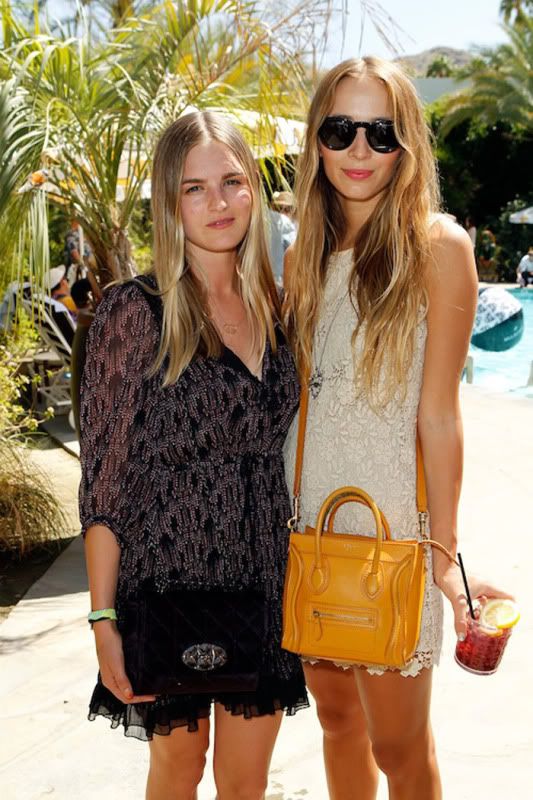 Being inspired by the look, I tried to recreate a similar outfit:
I.e. cute white dress + a pop of color via the Celine tote.
Love the sheer bell sleeves!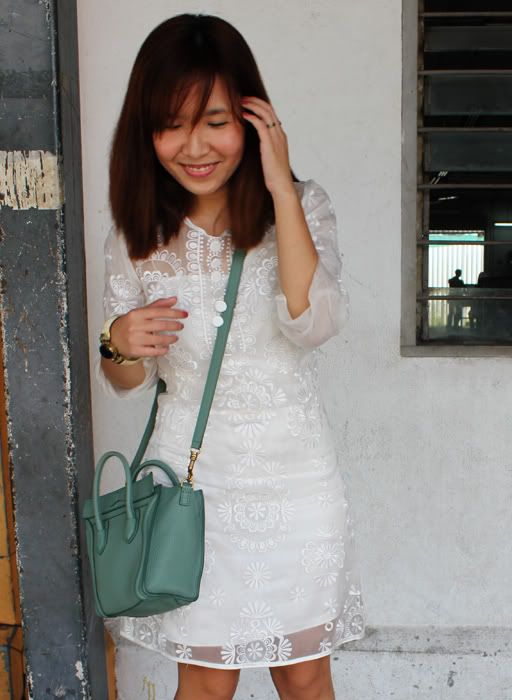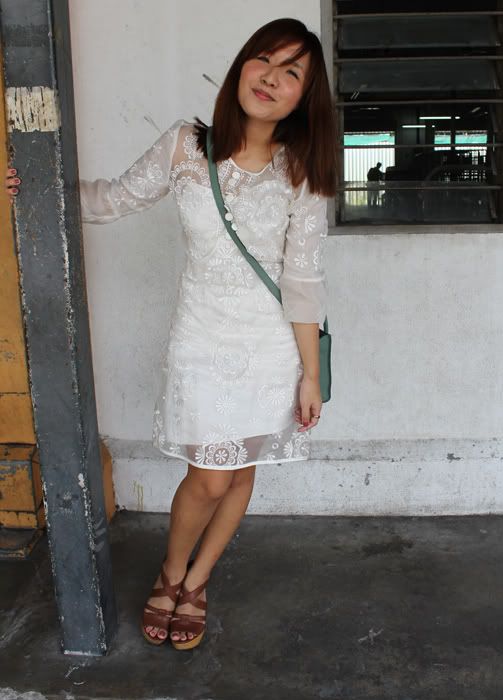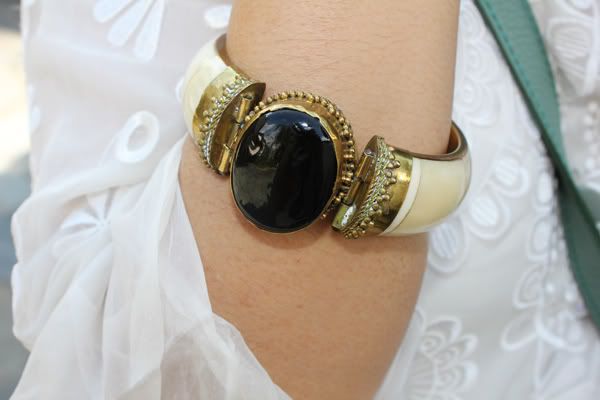 White embroidered silk dress: Mom's
Enamel bangle: Gift from Jing
Brass rings: Holiday in Korea
Tan leather clogs: Steve Madden
Bag: Celine
*******************************

I sobbed myself to sleep last night; it was just one of
those
nights. Y'know, those nights that you feel alone; more alone than anyone else in the world. Those nights where it's just you, under your covers,consumed by the thoughts in your head. Yes,
those
nights.
I woke up feeling like I want to stand on a cliff side, and just scream my lungs out. Let it all out. Anyway, my mood is much better now, all because of my excitement and happiness for my sister. :) Spent the day being
a good
the best sister by accompanying Teeny to the
MasterChef Malaysia
auditions-- waiting for 4 hours straight alone is no small feat k! True love conquers all wtf. I shan't divulge too much here, it's her story to tell after all. :)
But blame it on the hormones, I got all teary when I saw Teeny heating up her dish for the judges-- I felt a little choked-up, thinking
"Wow, look at my little sister, she's all grown up now"
. I am so proud of her courage to try her hand in pursuing her passion, and as a fiercely loyal sister, you bet I am going to be egging her on every step of the way! And I also found it quite amusing that she was snapped in one
AZORIAS
' dresses
here
. :P