My coolie outfit on Labor's Day: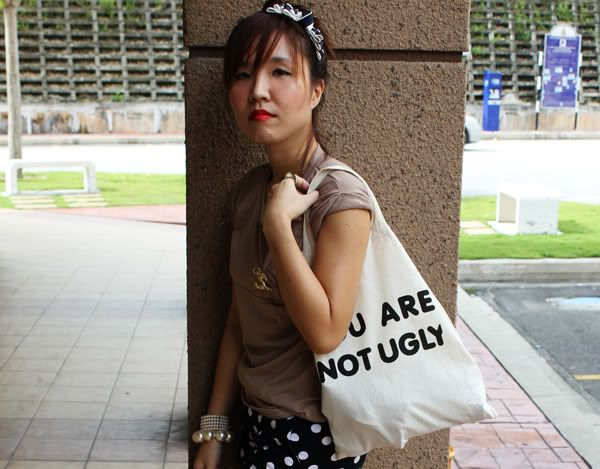 Had an unexpected task that I had to carry out due to a fuck-up by someone else. I wasn't too happy about it because my CPA exam is in a few days' time-- I've got no time to spare!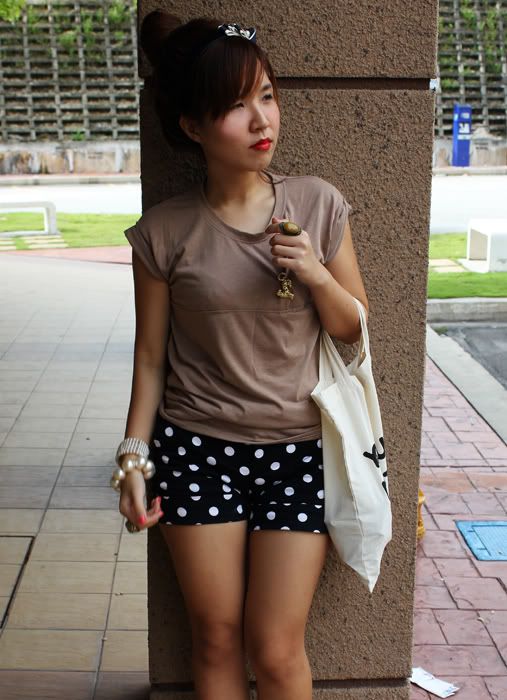 This is sort of my staple casual outfit-- tee and shorts. Peppered with accessories, of course. Accessories make thee outfit!
For yesterday's outfit, one of the star accessories was this Alannah Hill headband which I got from Jaclyn as part of my birthday present (the girl got me a whole Alannah Hill goodie pack :O):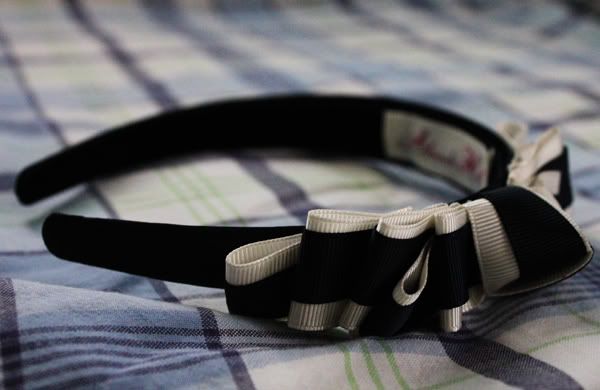 The headband is so girlie and cute! At first glance, it appears to not be something that I would wear, but that's what I like about fashion-- it's all about experimenting and having fun along the way! I love challenging myself by wearing something that doesn't seem 'me', and making it my own style. :)
And I think I found the perfect red lippie for Spring/Summer! Wearing
Lady Danger
by
Mac
. It has a
slight
tangerine tinge to it, which I loveeeee.
Going overboard with accessories because some days I just feel like being crazy. :)
And I am loving the
'You are not ugly'
bag I've on. Cheapest bag I've ever own, I think-- 3,500 won (about RM10!!). Teeny and Jing each got a YSL wallet and YSL clutch from Seoul, whereas all I got was this fabric bag. Whoever said I was high maintenance? Hahaha.
Outfit details: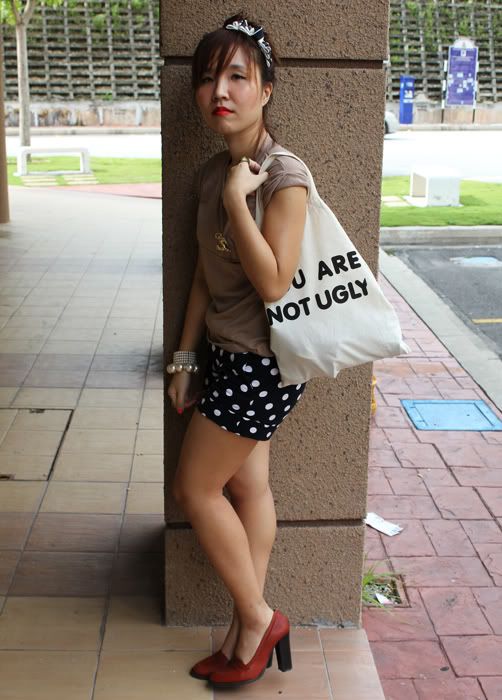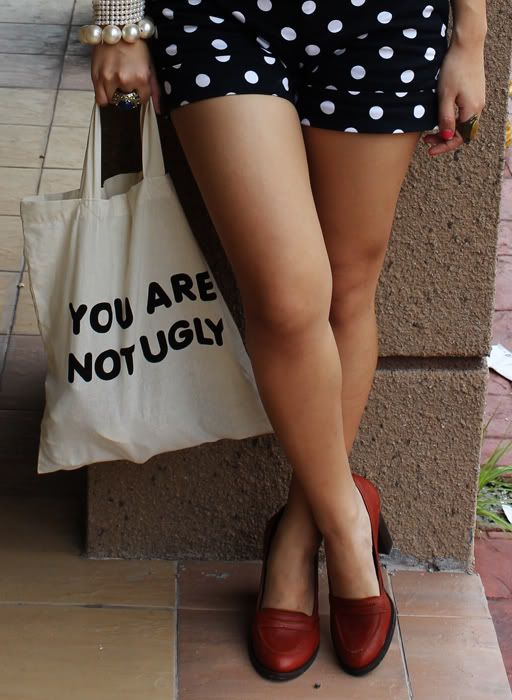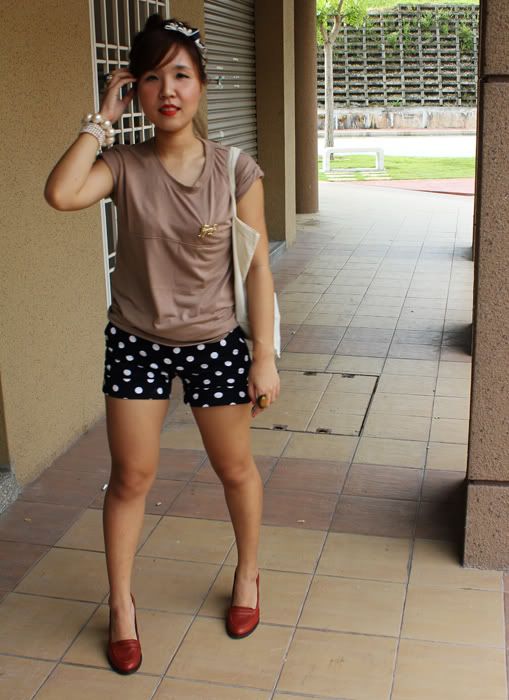 Beige tee: Holiday in Bangkok

Navy polka dot shorts: Zara

Navy grosgrain ribbon headband: Alannah Hill

Vintage gold embellished cheetah brooch: Thrifted

Pearl bracelets: Random/ Diva

Rings: F21/ H&M

Burnt orange leather loafers: Zu, Australia

'You are not ugly' bag: Korea