So I had a pretty shitty weekend, save for the '
tumpang
glamor
gembira
' Masterchef moment for Teeny, mentioned
here
. It was so bad that I found it very difficult to concentrate on my work, which is blasphemy, considering how close AZORIAS is to launch. But fret not, I
did
work
*hastily reassures*
(damn scared of you all 'cause everyday everyone is chasing me to launch T_________T and also 'cause my partners read my blog wtf)!
Anyway, don't worry guys, I am a happy bean again.
And since happiness is meant to be shared and spread, here are some fun-loving, happy, carefree pictures of a spontaneous froyo-at-the-park day. :)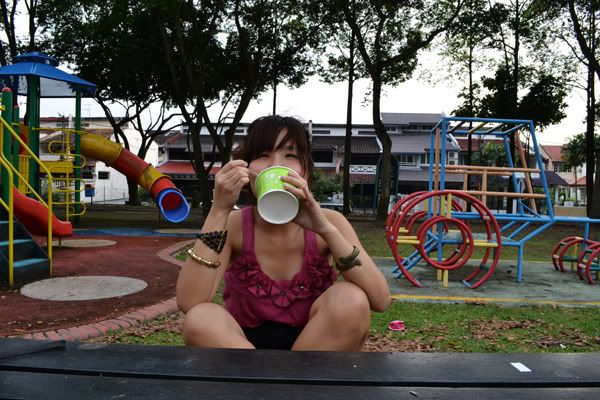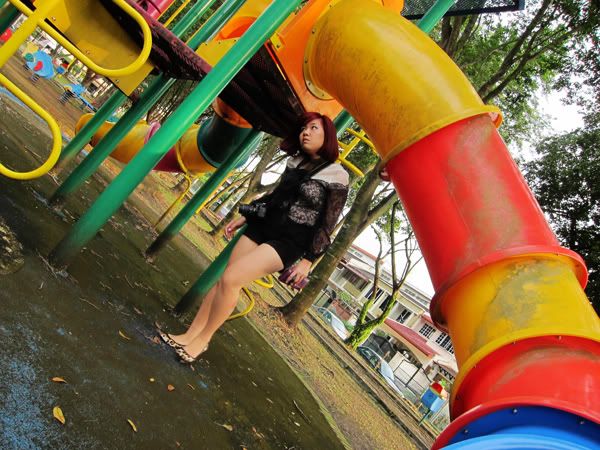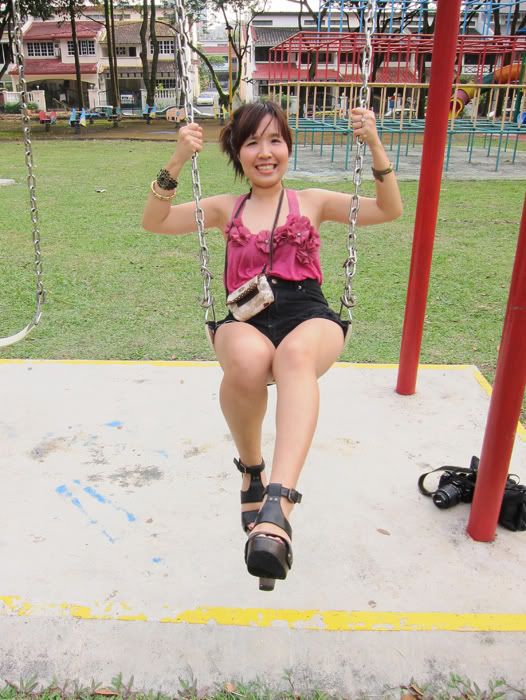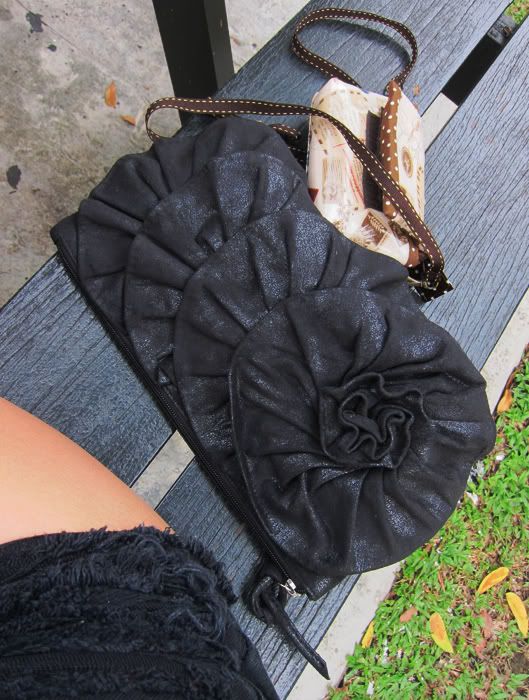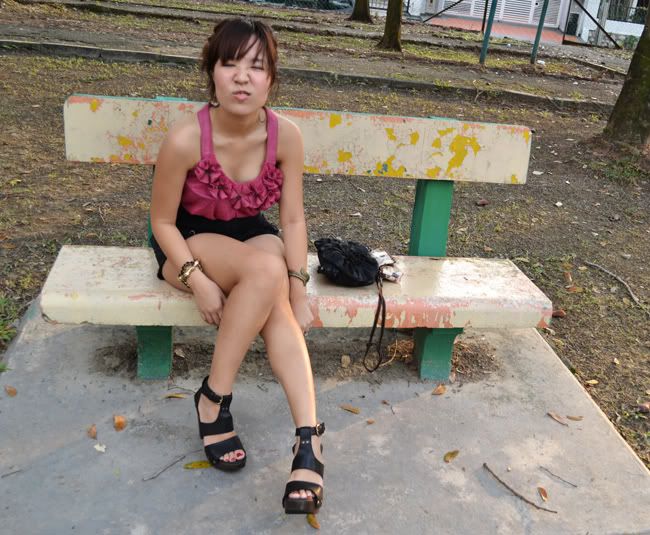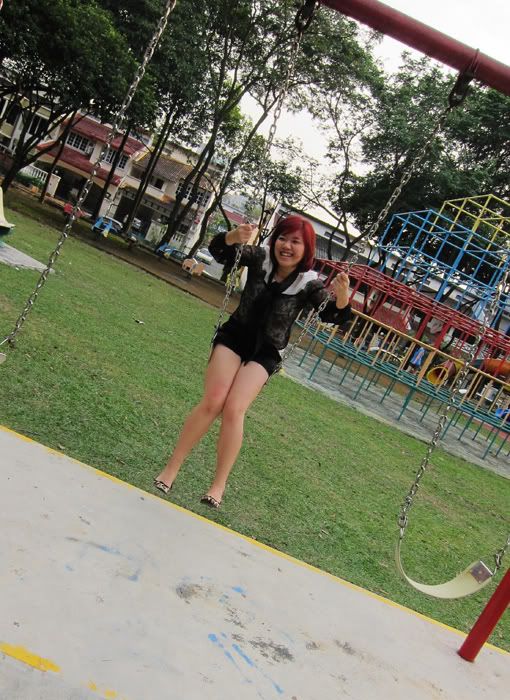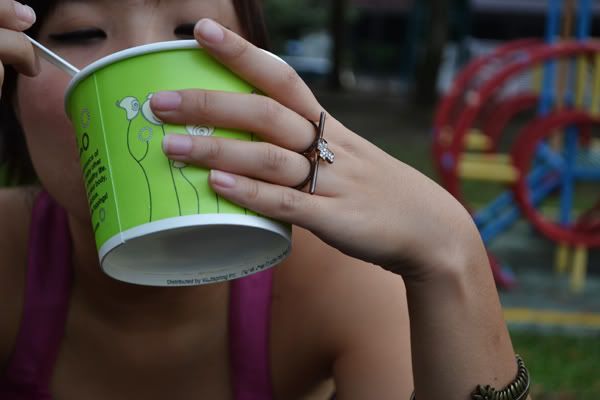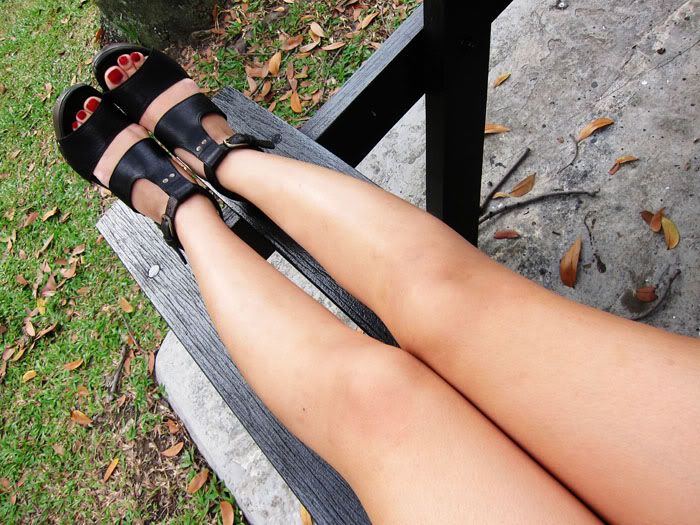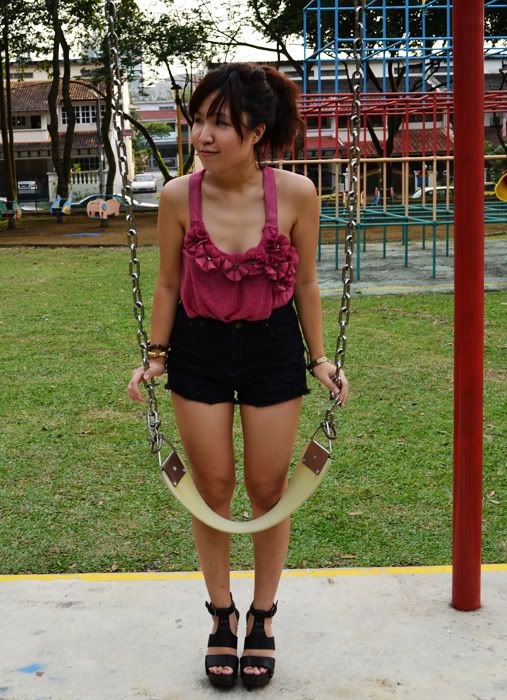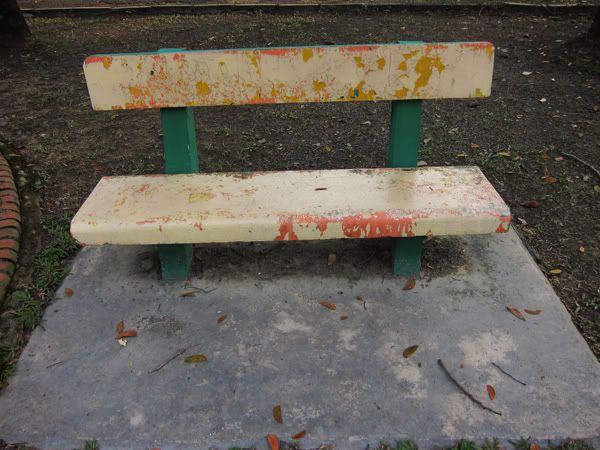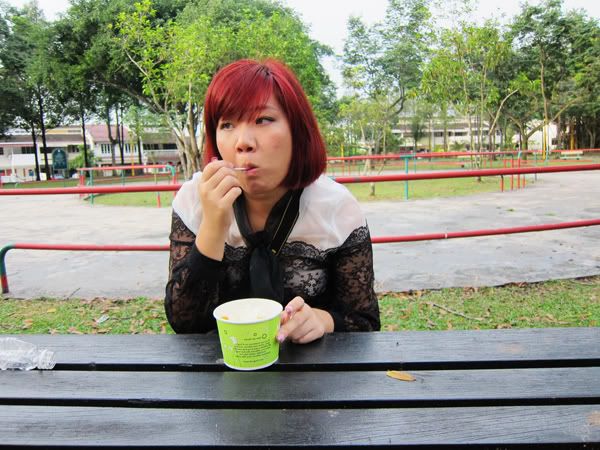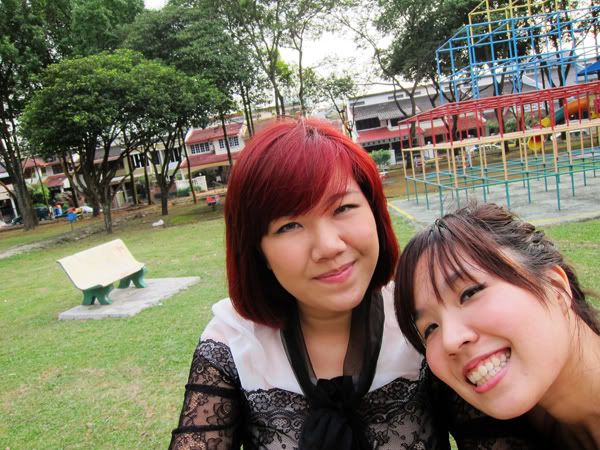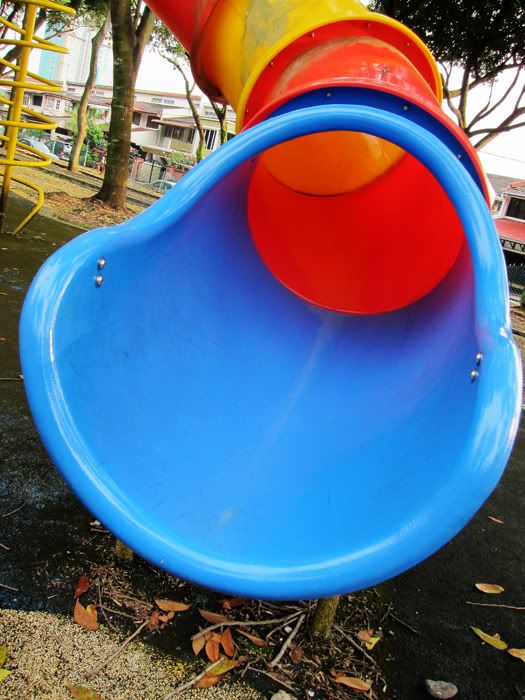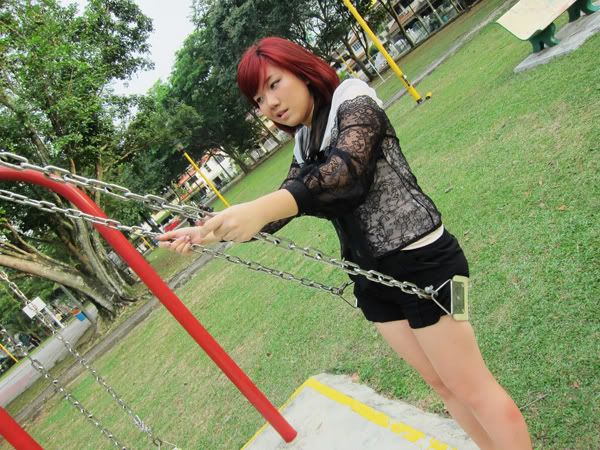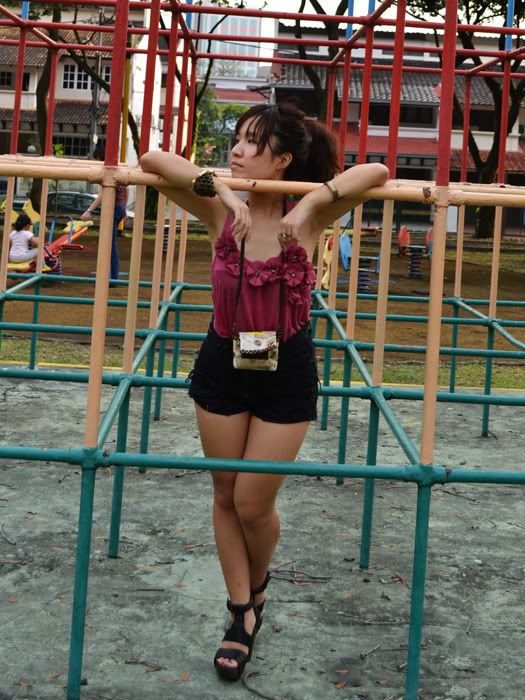 Pink top with chiffon petals: Holiday in Bangkok
Black ripped shorts: Holiday in Bangkok
Gold bamboo bangle: Topshop
Black bejeweled bracelet: Jing's
Brass leaf bangle: Diva
Ring: F21
Black leather studded heels: Stuart Weitzman
Rosette clutch: Forever New, Australia
Spontaneous days like that really put a smile on my face. When was the last time you did something spontaneous? :)
************************************************

Let me share a funny story with you all.
Someone asked my web developer:
what is

AZORIAS?
So he told her:
"Something like

Net-a-porter...

"
Then the person went:
"Huh, what is that.

Harry Potter

ar"
HAHAHAHAHAHAHAHAHAHA WTFFF!!

*Anyway, if you really don't know what

AZORIAS

is, click here to find out. ;)