Finally I can post up some pictures from our recent trip to Korea!
My one and only outfit picture set...'Cause most of the times I was looking like what the dog dragged in wtf. It was only work work work for me-- I even skipped all of Jing and Teeny's sightseeing tours. :( And felt like the most horrible sister in the world, 'cause I didn't accompany them much during the trip.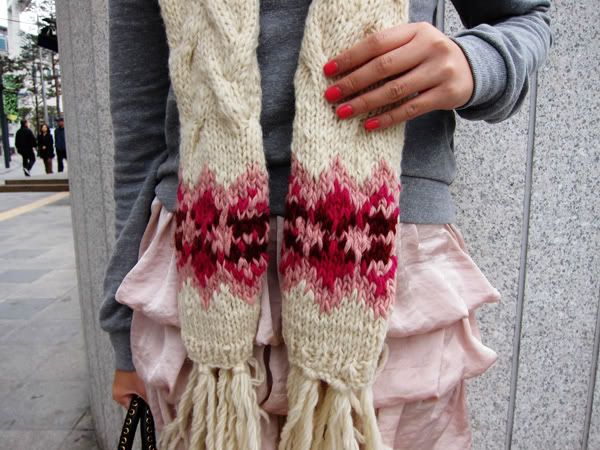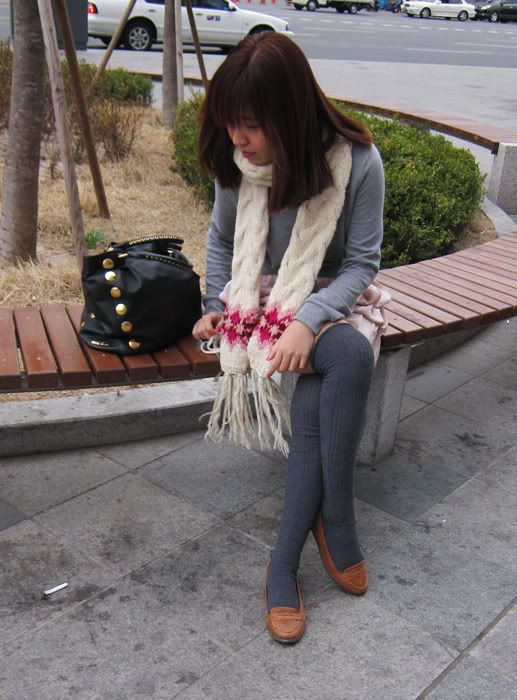 Love how the shades of pink on me matches (don't forget my candy nails)! :P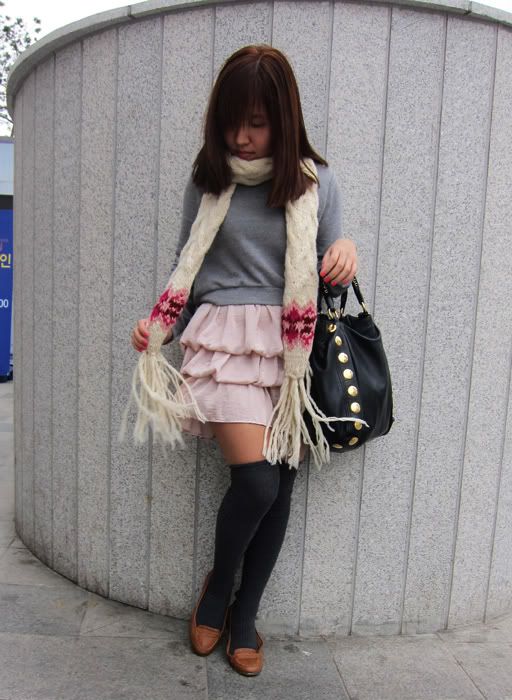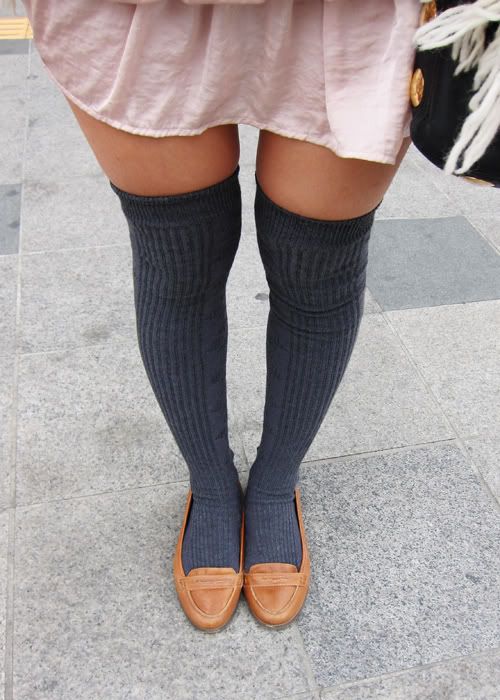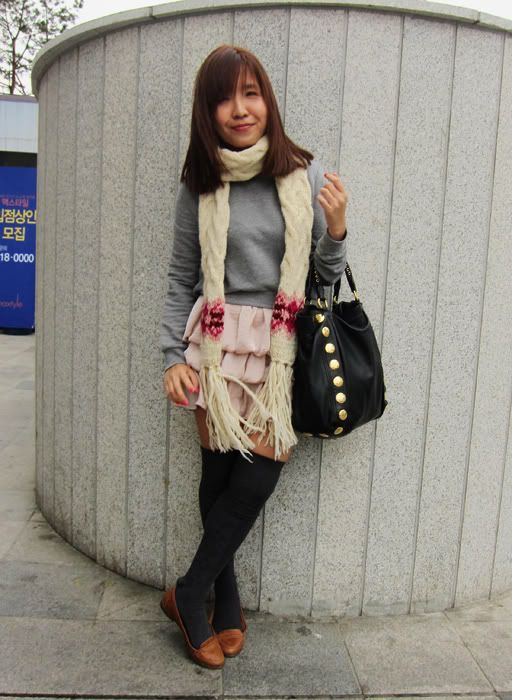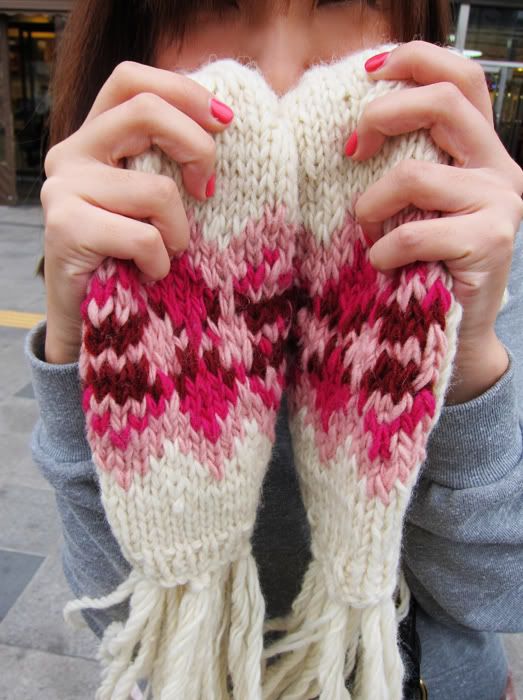 Got this wool scarf eons ago from one of those winter clothing shops, right before I went to Australia to study. I still remember, my mom forced me to bring over thick windbreakers, fur-trimmed down jackets, lots of gloves, thermal wear...- ___- All which I didn't use at all! Melbourne's weather might be erratic, but it's not the North Pole!
So I think that was the first time I ever used the scarf. :P
Gray cropped sweater: Topshop
Pale pink satin ruffled skirt with exposed zipper: Topshop
Wool scarf with bright knitted florals: Winter Time
Gray ribbed knee-highs: Taiwan
Tan loafers: Aldo
Bag: Miu Miu