Finally, a proper outfit post!
I think I've defied all the misconceptions that I am vain. Because apparently my vanity will vanish when I am busy!
*twiddles thumbs*
It's true though, I've been so busy for the past 2-3 weeks that I haven't really dressed up... Till Teeny also pointed out that I've been 'letting myself go'. -______-
Something simple for running some errands:
Something that I've come to terms with over the years is that I'll never be a T-shirt and jeans girl. I can wear a T-shirt with some funky accessories, or jeans/shorts with a pretty top, but don't ever force me into a baby tee and jeans!! It's just not me!
That is why I like basic/ casual items with a twist. Which is also why I really like this top from
AZORIAS
! The color (fuchsia is my favorite this season) and the caped silhouette adds the right 'POW' to an otherwise mundane basic top. You can pair it with a pair of clean slacks or a pencil skirt, and it will morph into a polish look; or dress it down like me, with my newest pair of thrifted denim shorts.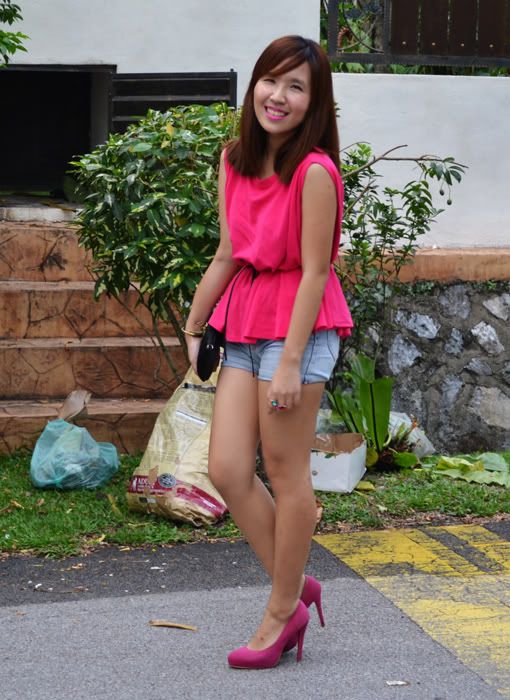 Please ignore the rubbish pile behind me. -__-
Outfit: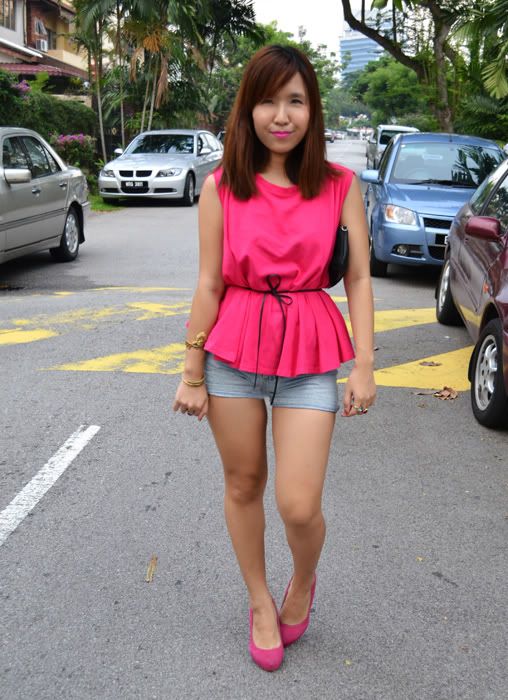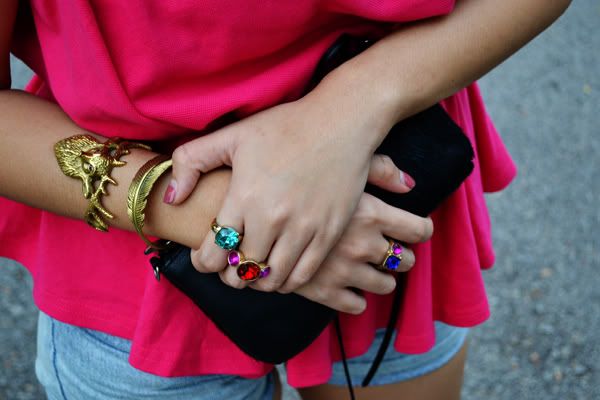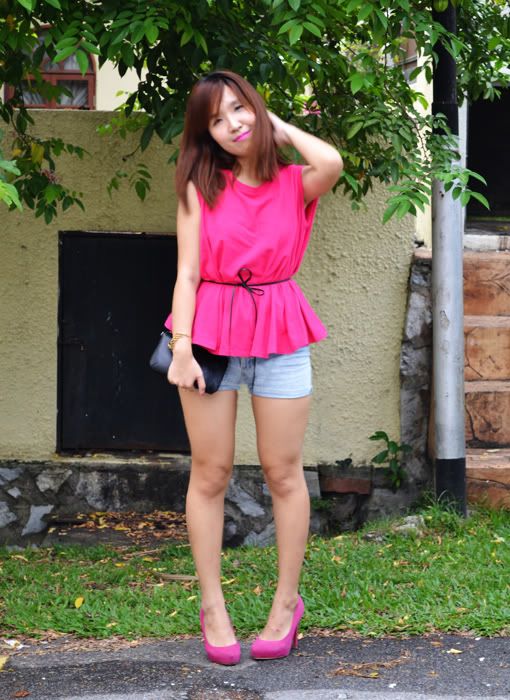 Fuchsia round-neck cape top:
AZORIAS
Faded denim cuffed shorts: Thrifted
Gemstone rings: H&M
Brass antler bangle: Holiday in Bangkok
Brass feather bangle: Holiday in Bangkok
Fuchsia velvet pumps:Holiday in Zhuhai
Black ponyhair/ leather zipper clutch: Furla
I am going to Singapore this Wednesday, by the way. Looking forward to a few days filled with laughter, teasing and booze; it has been too long! :D