**Update
**
Phew.
What a crazy week it has been!
As you all should already know,
AZORIAS
was launched last Thursday. Since then, life has just been a whirlwind of activities. And as if life wasn't hectic enough with the post-launch mania; due to promises made to my friends earlier, I participated in TWO bazaars over the weekend, which means I was up and about for at least 10 hours on both Saturday
and
Sunday. After I was done with the bazaars, I still had to rush home to man
AZORIAS
. I have been sleeping on average 5 hours a day for more than a week already, and for someone who gets really cranky when she doesn't get her 7-8 hours of rest, let's just say I am not the most fun person to be around. -_-
And on top of all the work that is piling up, my bestest retard friend is in town!
Co-emcees for our colleague's wedding.
Yes, we are
that
retarded.
Here's someone that I used to see almost everyday, and now I only get to see him once every 6 months since he moved to Melbourne. T___T But due to work commitments, I can't spend as much time with him as I would like to during his trip this time around. :( But it's ok, I will be going to Singapore next week to see him and get reunited with my ex-colleagues! Really looking forward to it; we are such a crazy loony bunch.
Anyway, I spent my day with Shenton yesterday, and my. car. got. TOWED. -___________- I parked my car outside of the
nasi lemak
shop (illegally, but of course) where we stuffed our faces, and when we came out, we were like, "Emmmm. Where's the car??"
(My ex-colleagues and I are always in a Whatsapp group chat-- whereby the chat name constantly changes according to the topic on hand... When I updated them that my car was towed, one of my colleagues changed the chat name to

'Dude, where's my car'

HAHAHAHAHA)
Trust me, the feeling when you walk to the space where your car was
supposedly
parked, and it has just vanished into the thin air... is priceless. -__-
Everything is resolved now; car is back at home, but it cost me RM270 and 2 hours of our 'chillax' time. But indeed, it makes a very endearing tale to share with our friends, haha!
Anyway, just sharing some things on
AZORIAS
that you all might recognise: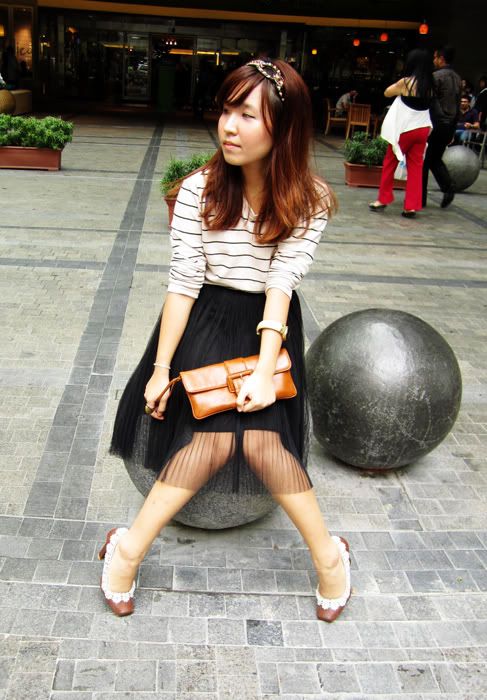 Do you remember the pretty pleated tulle skirt I wore
here
?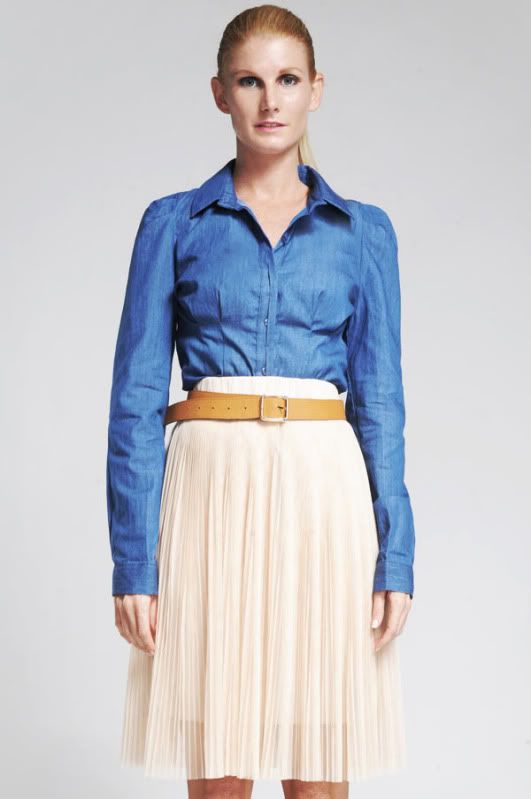 http://azorias.com/shop-all/bottoms-all/tulle-pleated-skirt.html
I was stoked to find the same skirt for AZORIAS! The pleats are really so gorgeous. :)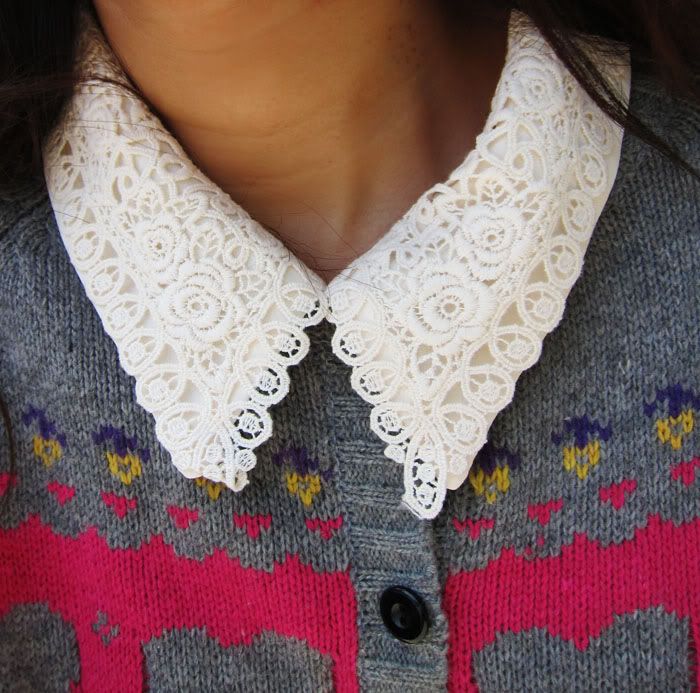 The crotchet lace collar shirt
I wore in HK
, that so many of you were raving over.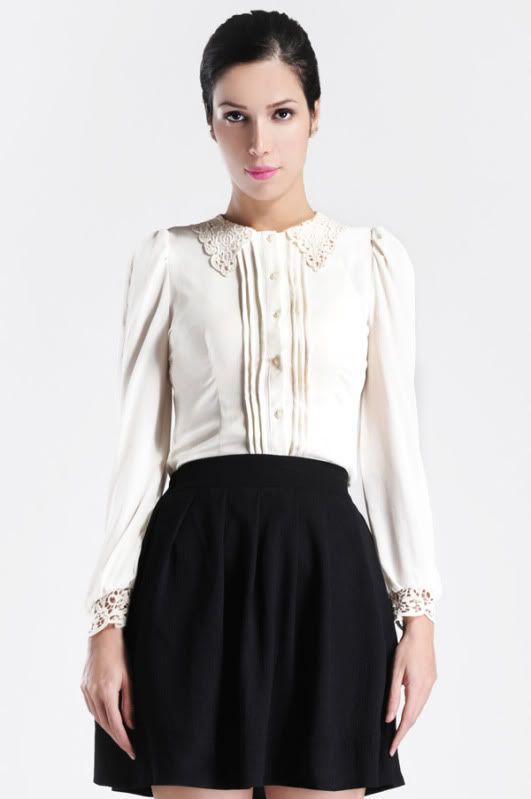 http://azorias.com/shop-all/tops-all/georgette-shirt-with-crotchet-lace-collar-and-cuffs.html
The one on AZORIAS is even prettier, because it has crotchet lace cuffs as well! No surprises then that it flew off the shelves in the first hour. ;)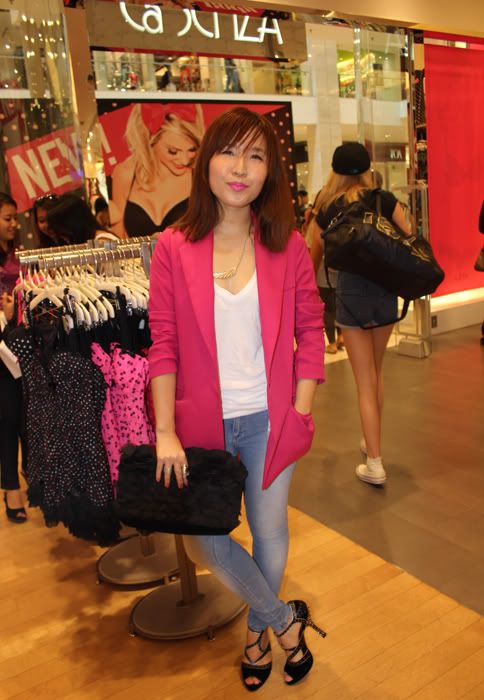 The fuchsia blazer that I received many emails on, worn during the
La Senza event
recently.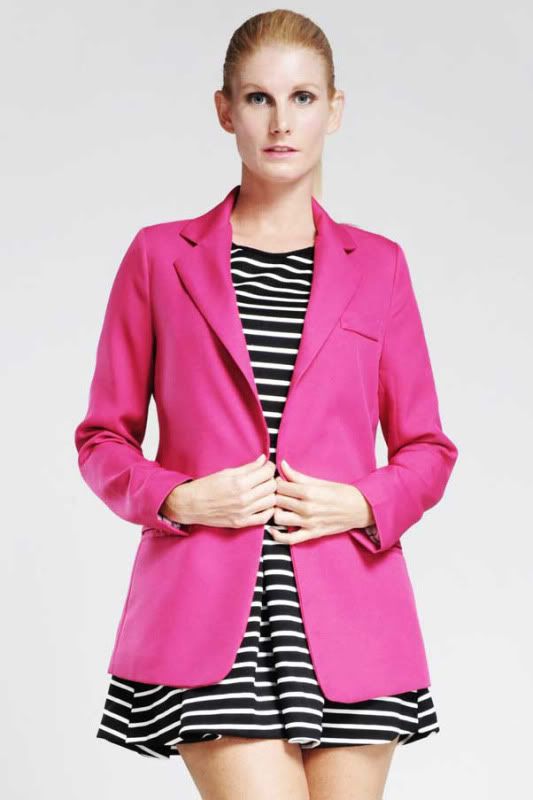 http://azorias.com/shop-all/outerwear-all/sherbet-blazer-fuchsia-green.html
Sold out within the first hour as well! :O But we still have the same blazer in a refreshing watermelon green shade. :)
Another one of my favorite dresses...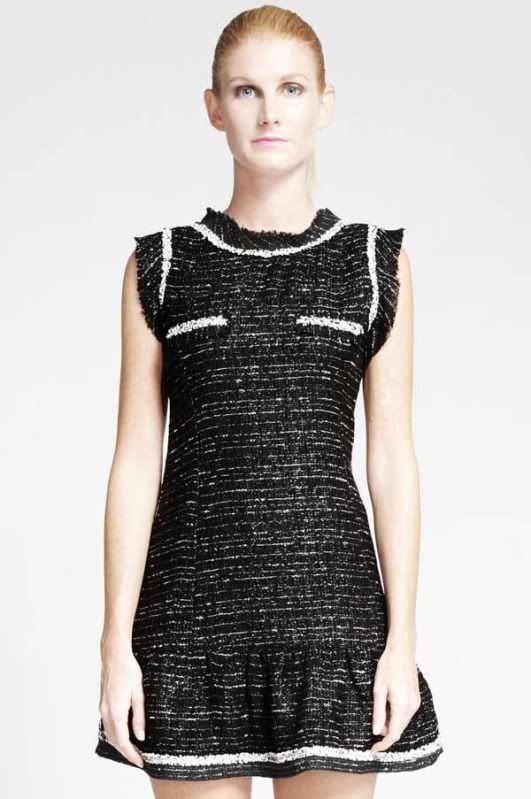 http://azorias.com/work/dresses/contrast-trimmed-tweed-dress-with-flared-hem.html
This is another hotseller! There's currently only one piece left. And I am so tempted to keep it for myself....
************************************************

*Update*
By the way, my friend Michelle has started an online boutique,
Berrybow
, and is throwing a charity fashion launch at Gardens Hotel tomorrow (starts at 1pm)! 40% of ticket sales will be donated to Women Aid Organization (WAO).

Check out more details on the
FB event page
!
I will be going as well, because I have a heart of gold WTF. Do you? :)