Back from Bangkok with some pictures and an inflamed throat to show. Oh,
tom yum goong
, you will be the bane of my existence.
Bangkok was SO FREAKING HOT.
The air was so thick and humid that I could slice it with a knife!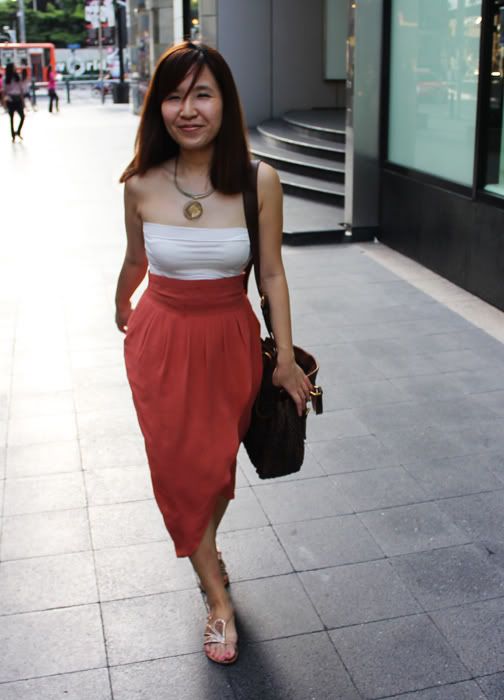 Fingers crossed that I will get better soon! I was put on stronger antibiotics since yesterday, and for the first time in days, I could actually see an improvement in my sore throat/ cough.
I thought I was really smart to wear a cropped tube and a light breezy skirt, and I WAS DEFEATED BY BANGKOK'S WEATHER! I wanted to knot the skirt around my waist ok!! But family stopped me in time to protect my modesty wtf.
Outfit: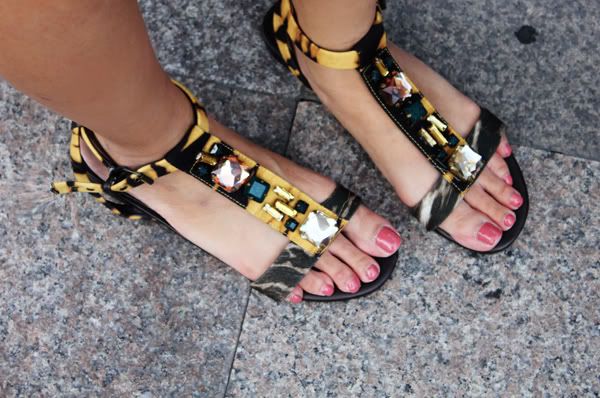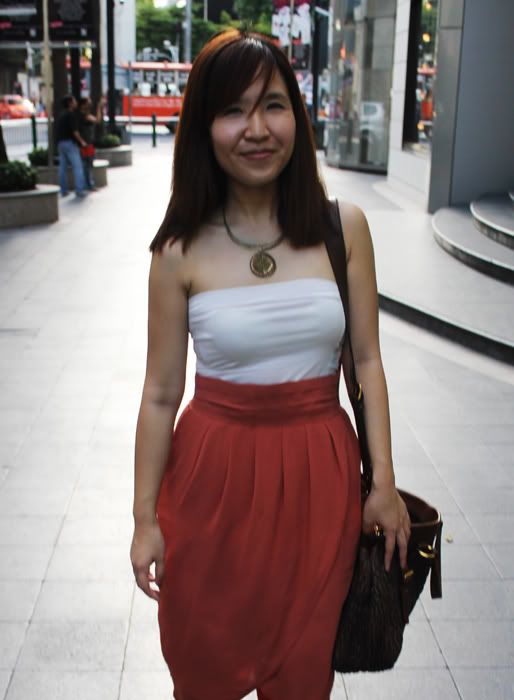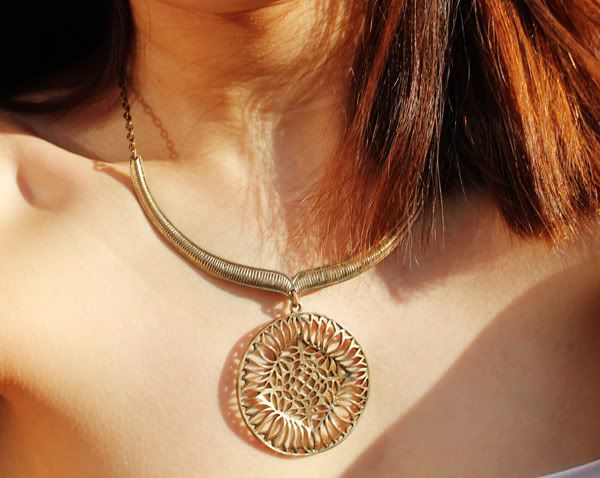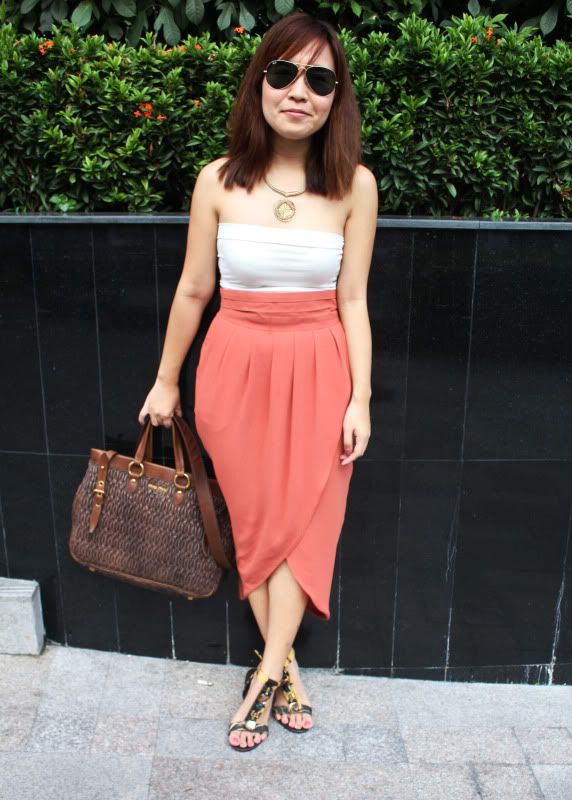 White cropped tube: Random
Rust georgette tulip overlay midi skirt: AZORIAS (coming soon)
Gold medallion necklace: Diva
Bejeweled leopard print sandals: H&M
Bag: Miu Miu
**********************************************
I've got two super exciting news to share today!
1. Guess who is Nuffnang's featured blogger this month? :P
Click here
to see a picture from my Dark Ages wtf.
2. Mark your calendars!

Like our Facebook page to catch the latest updates on new arrivals, promotions and offers!!!
Be there or Beware.