Possibly my last batch of pictures from my recent Bangkok trip (first installment
here
)! Because I was sick 75% of the time during my trip and hence looked like crap pretty much for the most of the trip.
Day of arrival!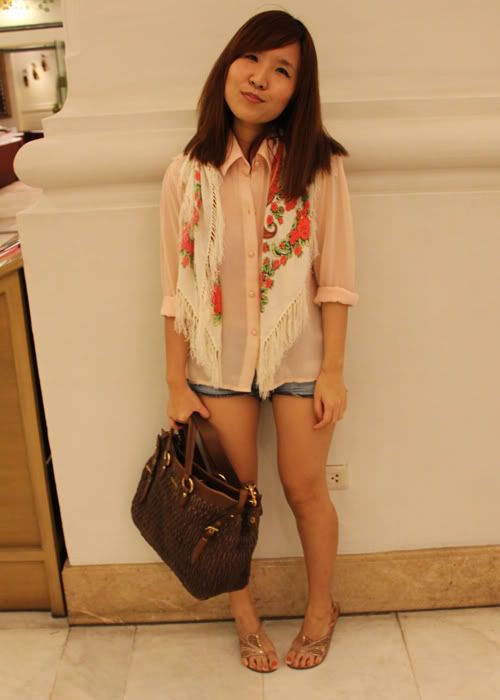 This was my airplane outfit. Was waiting for my parents while they were checking in here.
My envelope necklace actually opens up to a little brass note that says 'I love you'! I thought it was so cute, and kept on whipping the note out to anyone who has eyes wtf.
But it backfired on me. My mom started making fun of me to her friends,saying that I am so sad because I bought my own 'I love you' jewelry. -______________-
Outfit details: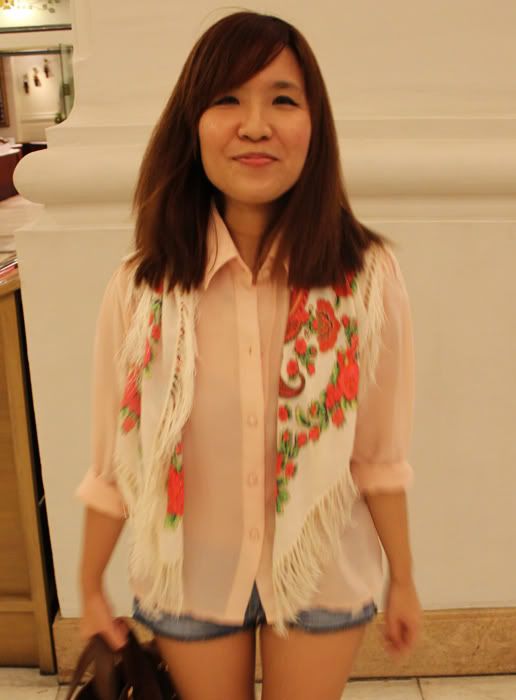 My scarf kept me warm during my ride in the place! I have the same scarf in 2 colors.
*sheepish*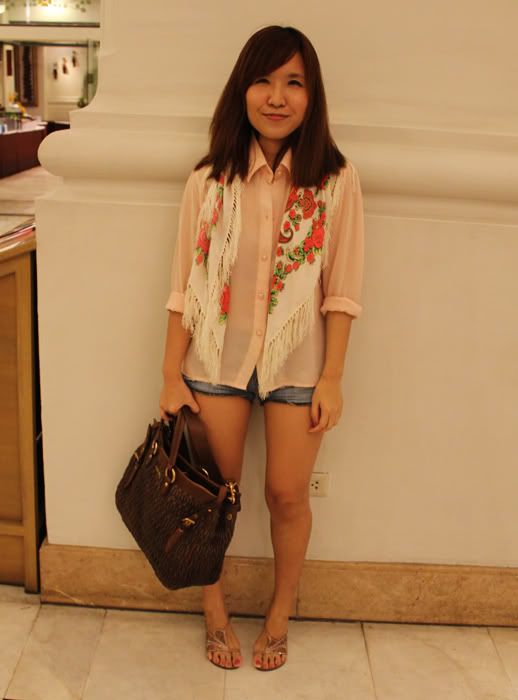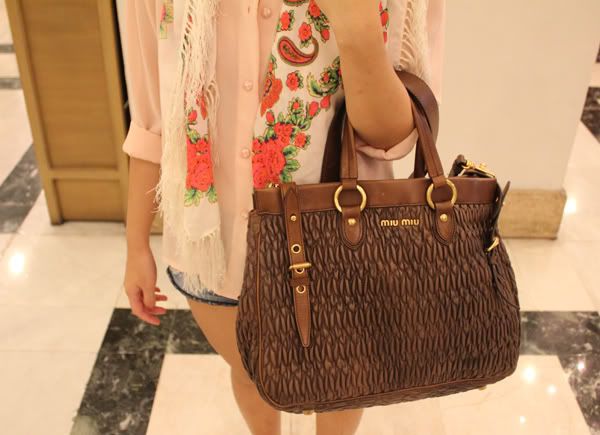 Pink chiffon top with tweed buttons: Tea & Sympathy
Frayed faded denim shorts: Holiday in Korea
White paisley fringed scarf: Topshop
Brass 'I love you' envelope necklace: Bazaar
Lilac leather sandals: Mom's
Bag: Miu Miu
Doing another round of 'Recognise this?' for
AZORIAS
, following my post
here
.
The contrast lapel blazer I was wearing
here
...
You can find a similar one at:
http://azorias.com/work/outerwear/double-breasted-blazer-with-contrast-lapels.html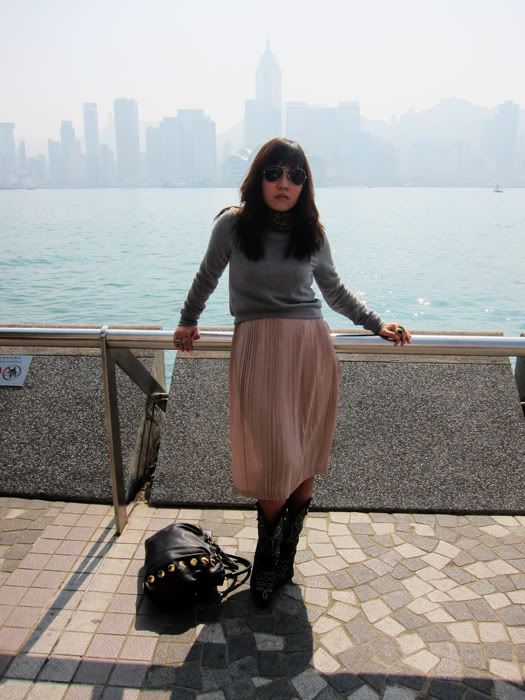 The chiffon pleated skirt I wore for my Hong Kong/ Taiwan trip
earlier this year
!
You can find it at:
http://azorias.com/play/bottoms/chiffon-pleated-maxi-skirt-nude-white.html
By the way, the skirt I wore during my Bangkok trip
here
...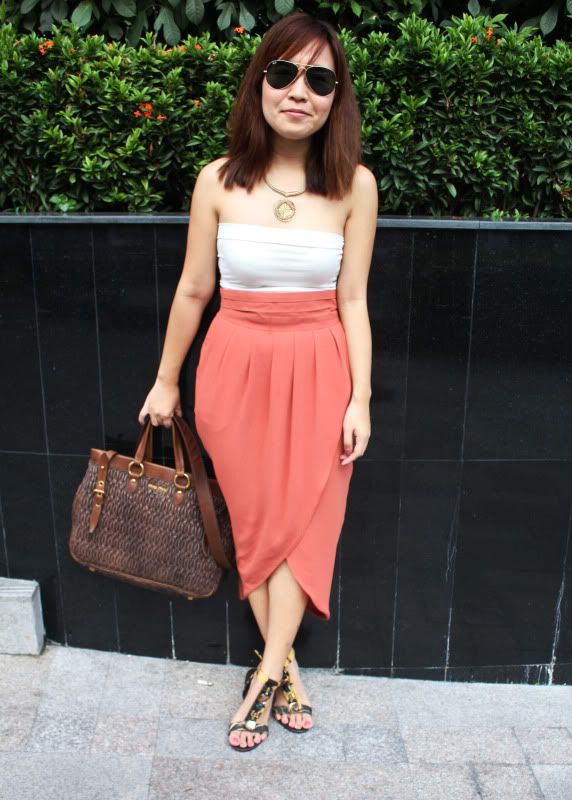 ...is all sold out now! :O
You guys are AWESOME!
PS: Our site will be under maintenance at 2am, 16 June (Thursday), so you might have difficulties accessing the site. Fret not k! We WILL be back. Thank you in advance for your patience! :)