I do love trench coats so much. I think they are incredible cover-ups, and has the ability to immediately smarten any outfit!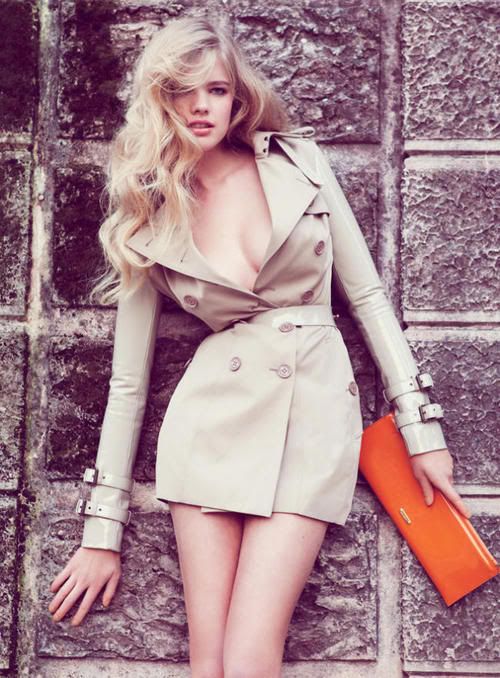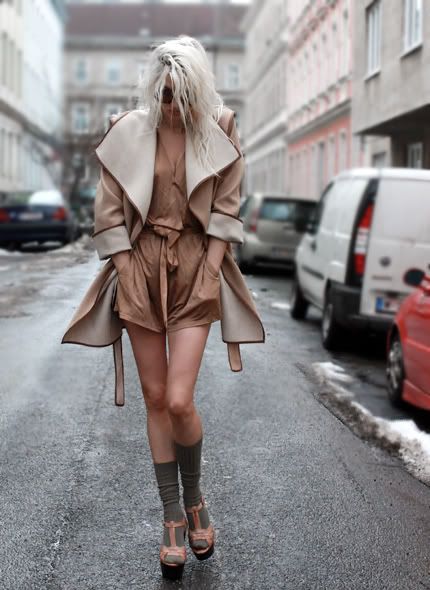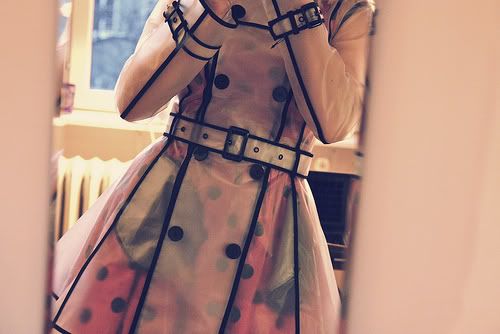 Source: weheartit
Unfortunately, M'sian weather is too warm for trench coats. T___T But that didn't stop me from going a tad too crazy with some trench coat hauls in Korea recently. Korea makes the nicest jackets, and their trench coats are just...
*makes motion of putting fingers to lips*
I got myself 4 trench coats from my trip.
*small voice*
However, whilst they are thin-ish, I still won't consider them appropriate for our climate-- save for this floral silk trench (which I have yet to post pics of!), and this
lightweight sheer chiffon trench
from
AZORIAS
.
I found out Teeny also has a piece of the same trench coat, so I was toying with the idea of releasing the piece I kept for myself back to
AZORIAS
. Because there's no point having two of the same coat in the family right?
Real conversation between Teeny and I:
Me:
I should do it right? Since it's unlikely we will both need to wear the trench coat at the same time... We can just share!
Teeny:
Ya. Unless we both want to be flashers at the same time.
HAHAHAHA
Me:
Cannot be flasher la, the coat is sheer, people can see everything anyway WTF
So I borrowed Teeny's trench coat for the day...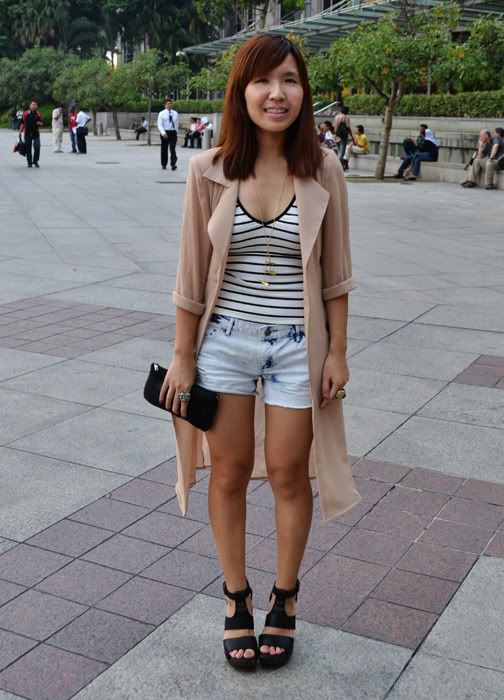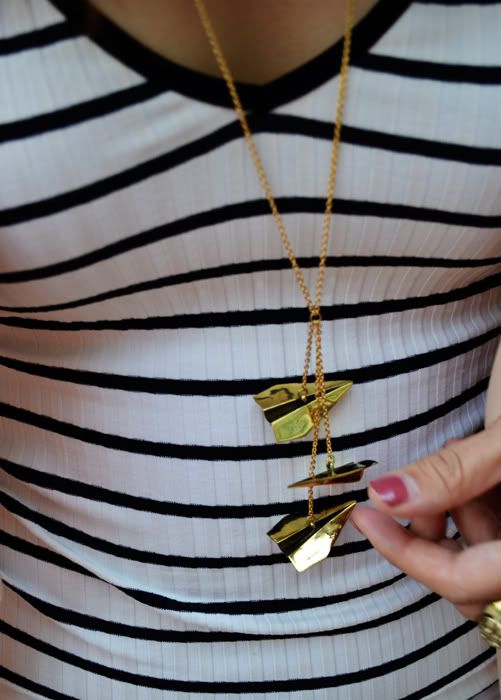 Paper planes!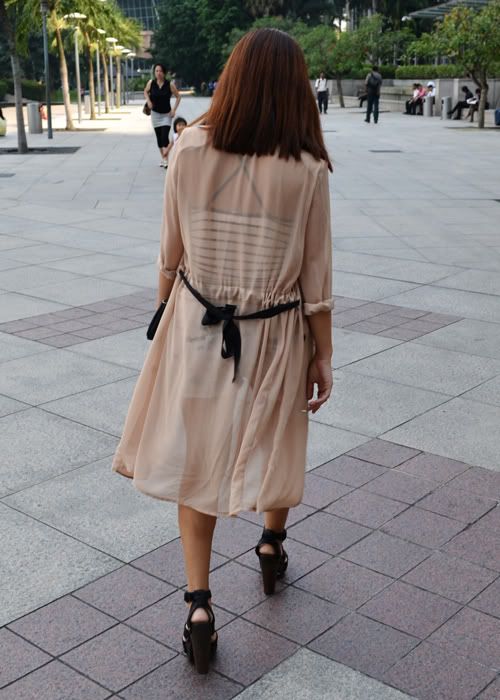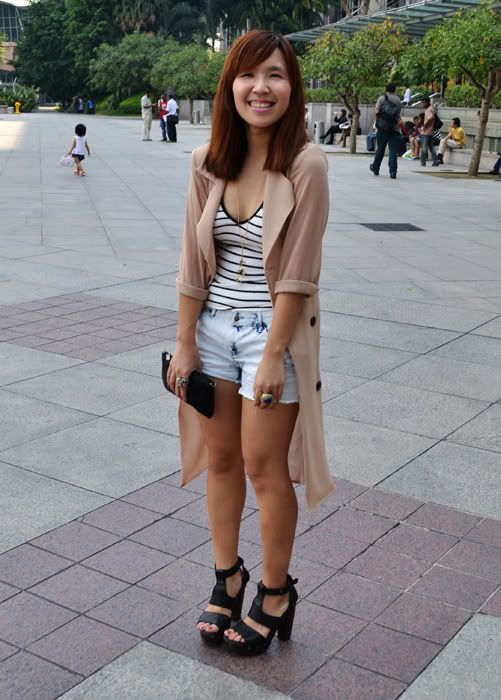 ... and I was utterly IN LOVE with it! So light, and soft... I felt so
smart
wearing it, and the lightweight-ness made me feel like a...fairy or something. Girls naturally have a soft spot for soft, pretty fabrics k!
Till the point I was being rather self-absorbed and kept on asking Teeny:
"I look so good today hor? Hor? Hor?"
Hahahaahhaha.
Yes she hates me now.
B/W ribbed striped crossback tank: MNG
Faded denim shorts: Cotton On
Sheer trench coat with contrast ribbon belt:
AZORIAS
Gold paper planes necklace: Holiday in Bangkok (Chatchuchak market)
Brass floral ring: F21
Oversized blue stone ring: H&M
Black leather clogs: Stuart Weitzman
Black ponyhair/ leather zipper clutch: Furla
The following picture came about when Teeny asked me halfway while snapping pictures:
Q: What does a gay horse eat?
A: "HEYYYYYYYY...."
(Hay)
Ehehehehhe!
By the way, yes, I decided to keep my own piece of the sheer trench coat for myself.
**************************************

Sponsored post
Remember to check out the Sony Ericsson Xperia™ PLAY!
Read more about the awesome features of the phone
here
. I have showed Brother Hoe, and I think since then he has been treating me much nicer. I suspect he wants me to buy the phone for him.
*suspicious*
Hope you did well in your semester exam, bro! Then you can bug mom to get the phone for you, which is going for as low as RM848 on Celcom Exec. package!
If you sign up now, you get to enjoy:
- FREE Multimedia Dock DK300
- FREE exclusive games
- Stand a chance to participate in Sony Ericsson Xperia Play gaming contest to win RM100,000!
For more details, visit
http://www.celcom.com.my/smartphones./android.php#android1