Sponsored post

Posted some unseen traveling pics!
I am just back from my short trip to Singapore!
Now, I have to admit, I travel quite a fair bit. So much so that friends poke fun of me and call me a 'jetsetter'. -_- Though, I guess it's sort of true; I have been traveling quite often! Almost every other month... :O
Case in point:


Oct'10: Korea
Nov'10: Singapore + Bangkok + Gold Coast Sepang
December'10: Australia
Jan'11: Hong Kong + Taiwan
April'11: Korea
June'11: Bangkok + Singapore
Some captured memories:
Korea '10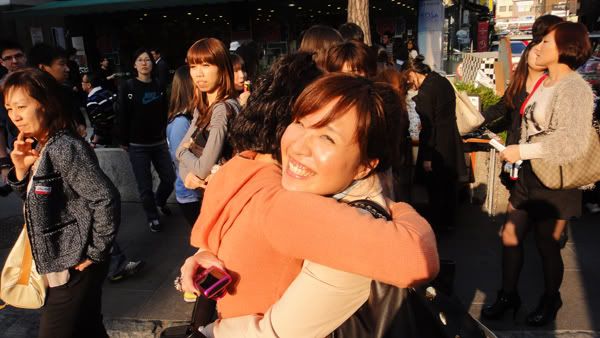 Free hugs in Insadong.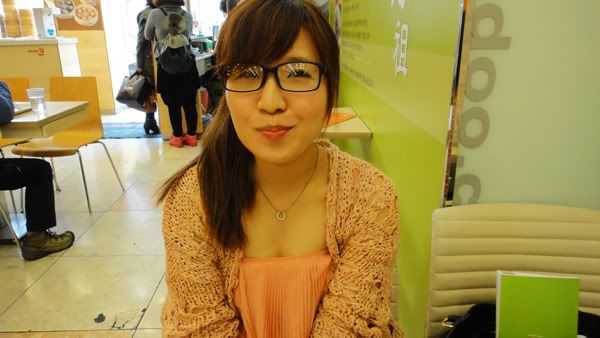 Wearing a pair of cosmetic frames that we bought randomly. Every Korean wears a pair of thick frames, so we were trying to fit in wtf.
Melbourne '10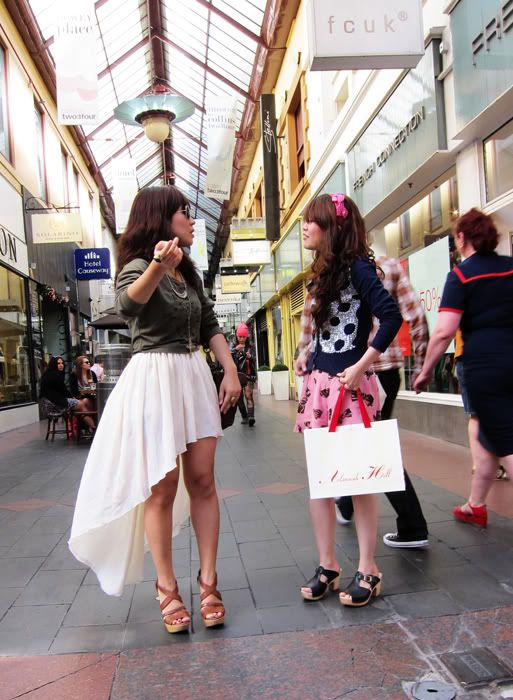 With my bestie, Jaclyn. Caught in the act of deciding the most efficient shopping route, most likely.
Sydney '10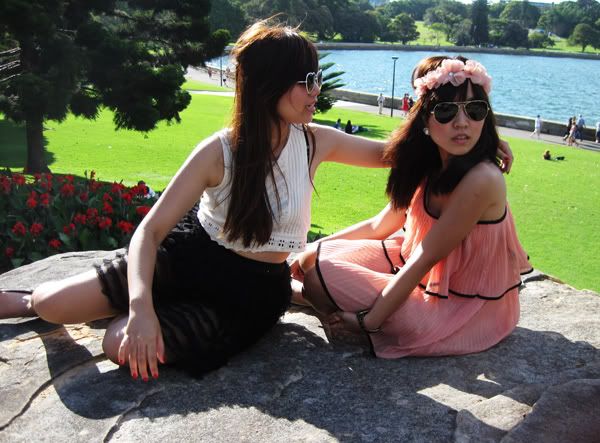 Picnic at the Botanical Gardens, overlooking Sydney Harbor Bridge. The most perfect setting you can imagine.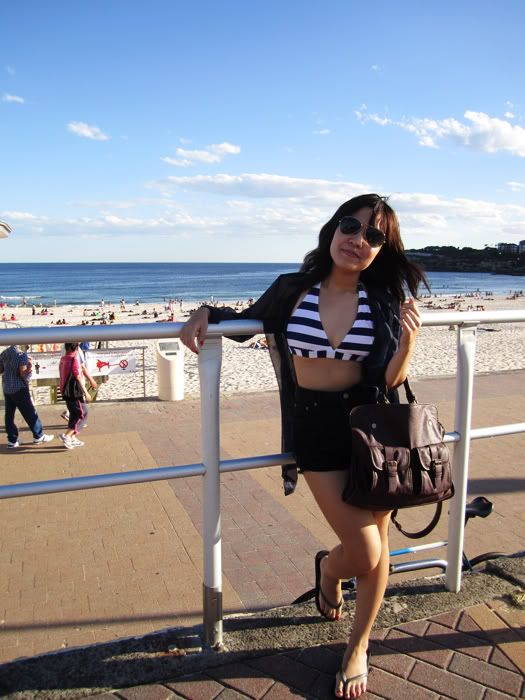 Bondi Beach-- where all the hottest people in Sydney congregate (myself excluded).
Hong Kong '11
Lan Kwai Fong where I saw a drunken dinosaur (a man was dressed in a dinosaur costume roaming around in drunken stupor. Don't ask).
Taiwan '11
Being '
chao ke ai
' ('super cute', as the Taiwanese call it wtf) at the Flora Expo.
Korea '11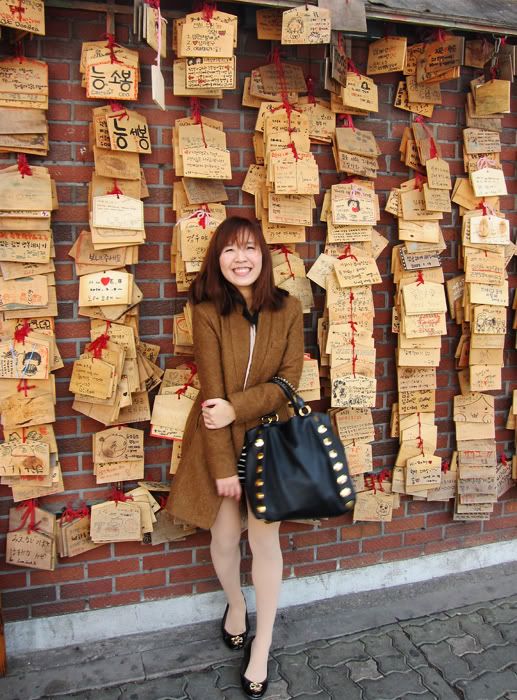 Outside a restaurant in Hyehwa being surrounded by writings that remind me that I am illiterate in Korea wtf.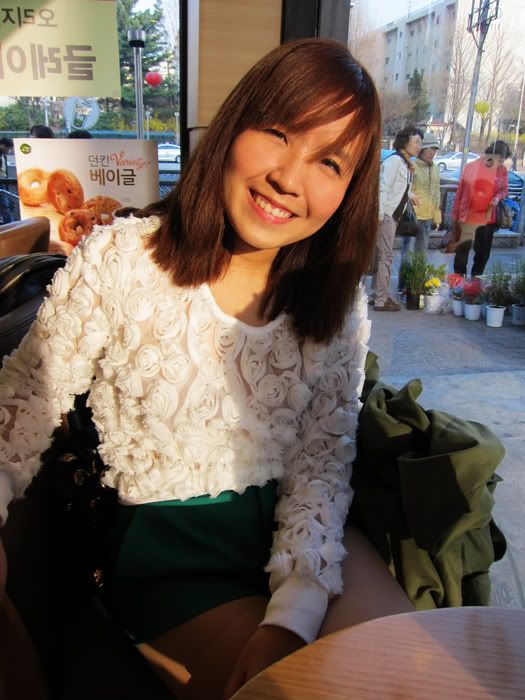 Coffee break while waiting for our friend in Korea. You will have coffee at least 3 times a day because the cafe culture in Korea will rock anyone's socks.
I do realize how lucky I am that I get to travel relatively extensively, and you bet I ain't gonna stop! However, one thing that really burdens me while I travel are roaming costs. Y'see, there's someone special in my life now, and everytime I am away, I spend a lot on calls and texts back home! Because good night calls are a must. :)
And this problem is going to escalate, because with
AZORIAS
, I find that I need to make calls quite frequently even when I am overseas; whether it is to coordinate the ongoing operations back home, to answer a query from my partner, communicating with various contact points on our supply chain... For example, the last time I was in Korea in April, my phone bill for Korea alone came up to RM300!! And that was with minimal usage (and zero data roaming). T__T
But I found an answer to my problem!
Celcom now offers a single low flat rate of 98sen whenever you travel in Asia to the following countries: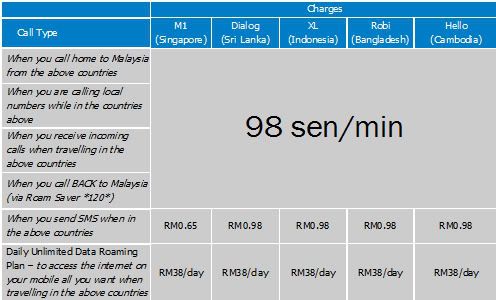 This is relevant to me because I do predict that I will travel to Singapore quite often, to visit my ex-colleagues, as well as handle some finance matters (since my finances are based in Singapore). This low, flat rate will mean that I can have a loooong crappy conversation instead of a hurried, short chat to let him know I-am-alive-ok-bye.
Check out the huge amount of savings you enjoy when you roam with Celcom as compared to other operators: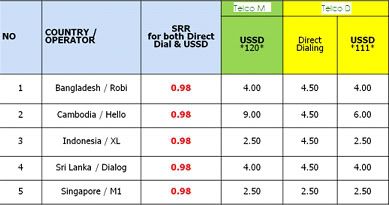 What I am more interested in, is of course the single flat rates for other countries, depending on the zone you're in!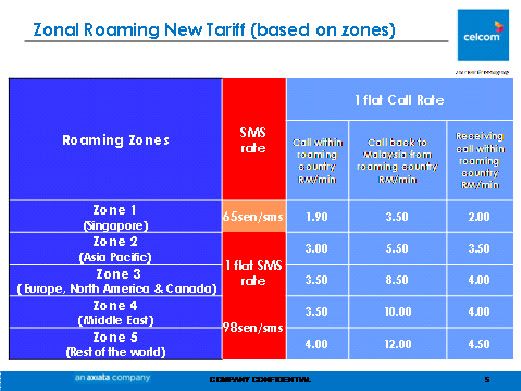 *Zone 1 (Singapore) – rates apply when you roam with any other Singapore operator other than M1.
This means I can travel with absolute peace of mind as I am being assured that I'm enjoying the best roaming rates for CALLS, SMS and DATA usage, and I no longer have to worry about fluctuating rates. No more need to memorise different rates, just 1 flat rate for each zone!
Visit the website for more information:
Celcom Exec:
http://www.celcom.com.my/celcomexec/roamingidd/idd_coverage.php
Celcom Biz:
http://www.celcom.com.my/biz/products.php?page=internationalroaming
As for me, I am crying inwardly now thinking of my phone bill this month due to my SG trip... We talked on the phone for about 20minutes each night? I don't dare to imagine how much it's going to cost me (conservative measure: about RM4 per minute FML). Why didn't I know about these new Celcom roaming rates earlier. T__________________________T