I was in a frightfully good mood over the weekend.
Guesses, anyone?
Nopes, it's not 'cause I was in weekend mode.
Nopes, it's not 'cause I spent a short getaway in Singapore.
It's actually the geek in me....
*drops head*
I got a HD for the last paper of my CPA Australia
(the professional paper that I am taking)
!!!
WOOOHOOOOOOOOOOOOOOOOOO!!!
This is quite satisfying for me because some of my smart friends took 2 tries before they passed the paper. It didn't help that I was having a casual chat with this newly met guy right before I stepped into the exam hall, and he told me it was his third time taking the paper. -_-
It's actually especially fulfilling for me because... I almost wanted to defer this paper! Ok,
almost
isn't the right word, I
really
wanted to defer it because the paper clashed at a time where work for AZORIAS was at its most crucial phase, and we were rushing to launch. All those horror stories about the paper didn't help either. And of course, in true Hui Wen fashion, I generally don't pick up books till about 3-4 days before the exam. -__- So I thought it'd be a wiser move to just defer the paper to the next semester when AZORIAS is not only up and running, but is at a more stable stage-- this would even be worth the deferral fee of AUD200++.
Imagine the shock I was in when I called up CPA Australia and they told me that I've missed the closing date for deferral applications!! Major FML. I went into this major panic attack then, and started frantically searching for any loopholes that I can skip the exam yet not affect my overall progress for CPA. It seemed that my only hope was using a medical reason-- but I needed to prove that I was in such a severe medical condition that I couldn't take the exam. Between the option of deliberately breaking my right arm and studying, I obediently walked to my study table (after much internal struggle,I might add).
And I would say it's one of my best decisions! The final paper for CPA is a business strategy- related one; and by going through the modules, I kept on critically applying
AZORIAS
to it, and suddenly the subject seemed so doable and...logical to me, if you get what I mean. I started seeing my business in a new light as well. So I guess it was a win-win situation for me, that I could understand the subject way better by applying a real life example that is close to my heart;
and
also assess my business from many different angles.
And no more exams from now onwards!
The inner geek in me is not sure what to feel about this yet. I do love the thrill of working really hard, and that instant glorification when you receive your results.
GeekGeekGeekGeekGeekGeekGeekGeekGeek
GeekGeekGeekGeekGeekGeekGeekGeekGeek
GeekGeekGeekGeekGeekGeekGeekGeekGeek
GeekGeekGeekGeekGeekGeekGeekGeekGeek
GeekGeekGeekGeekGeekGeekGeekGeekGeek
GeekGeekGeekGeekGeekGeekGeekGeekGeek
GeekGeekGeekGeekGeekGeekGeekGeekGeek
GeekGeekGeekGeekGeekGeekGeekGeekGeek
GeekGeekGeekGeekGeekGeekGeekGeekGeek
****************************************************

A casual outfit for an impromptu tea session with the best friend!
I...photoshopped my nails in this picture, HAHA.
My nails are HORRIBLE now! But I've no time to go get them done. :(
And they are gel nail polish, so I can't remove them myself--I actually need to visit the nail parlor to get them removed. :(
Wearing a super easy and breezy dress
(I am resisting with all my willpower now to not crack a 'Easy, Breezy, Cover Girl' pun)
-- I need more dresses like this, so that instead of a top and shorts, I can just pull on a simple dress that can be easily accessorised!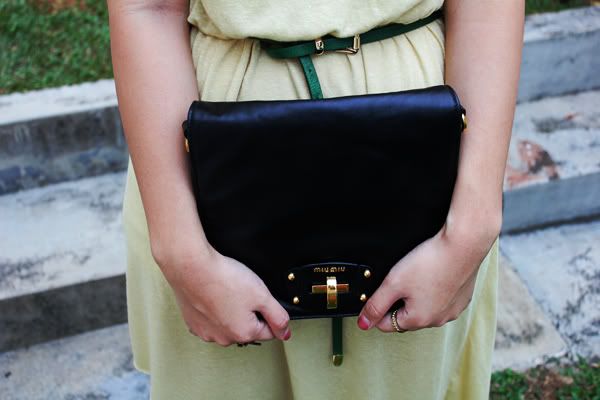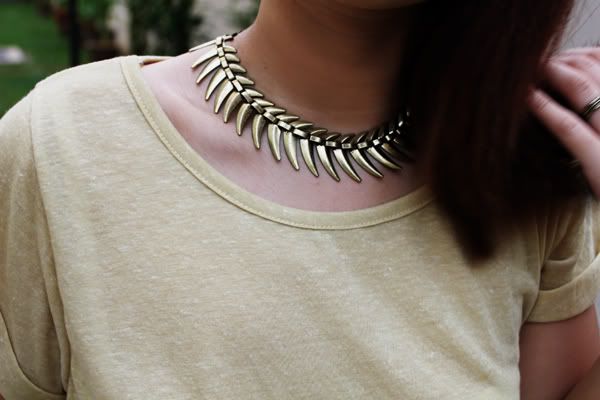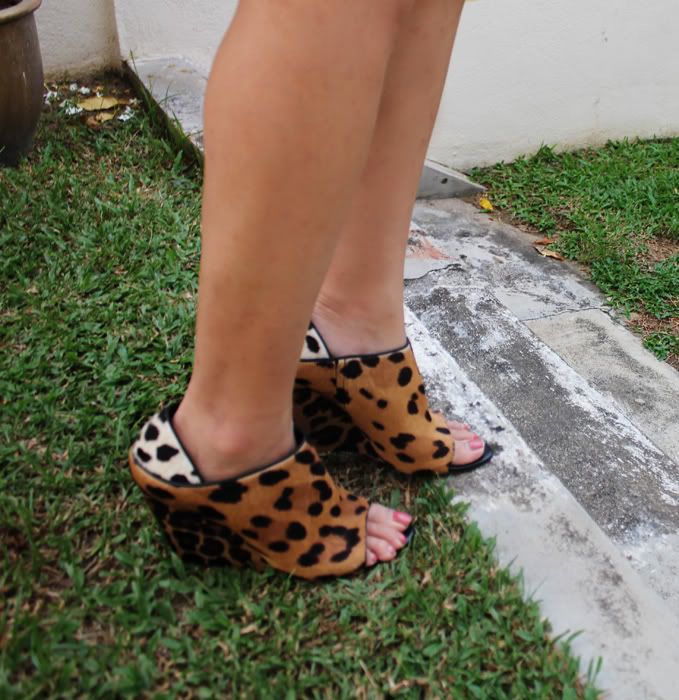 Yellow tee dress with asymmetrical hem:
AZORIAS
Green leather belt with gold tip: Holiday in Korea
Gold choker: CK Tang, Singapore
Gold cross knuckle duster: F21
Leaf ring/ Dotted ring: Holiday in Korea/ H&M
Leopard print pony hair wedges: Alexander Wang
Black leather bag (used as clutch): Miu Miu
By the way, I'm not sure whether you recognise this dress, which is very similar to
the Topshop one I wore to Seoul last year
: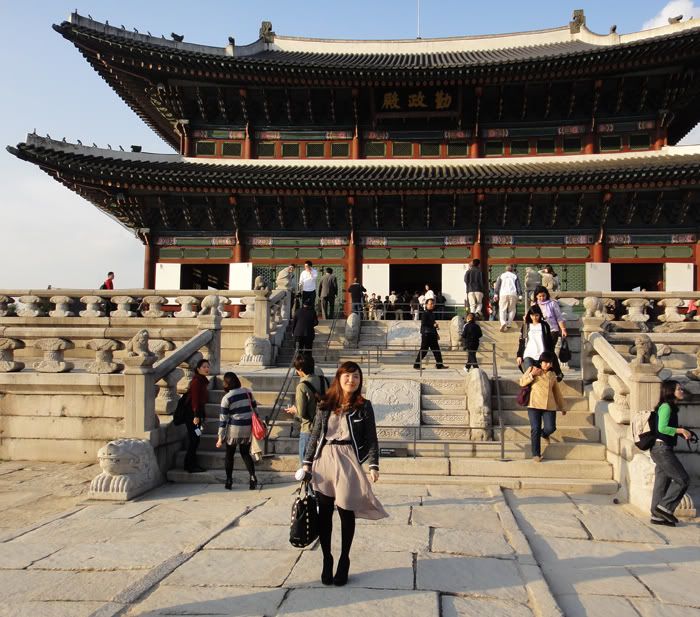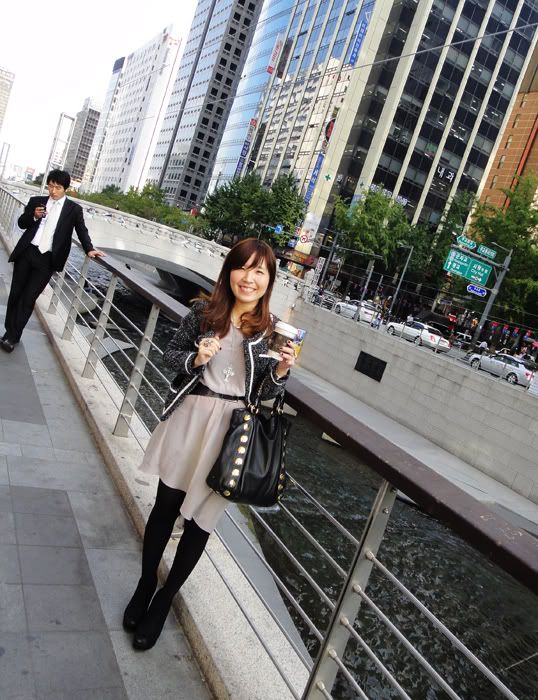 I bought the Topshop dress above for
SGD169
(from the Topshop Unique collection)!! I don't know why now; I think I was momentarily possessed. Although the Topshop one
is
made of silk.
But
, I don't regret it though! It's such a deceptively simple dress that I can foresee myself wearing for a long, long time... And like I said earlier on, I actually like really simple clothing, because then they can take on different styles with the different accessories that you adorn! :)
So yea, that's the reason why I chose the yellow piece from
AZORIAS
-- 'cause I already have a similar gray one from Topshop. -___-
************************************************

Advertorial
Check out the new prices for the LG Optimus 7!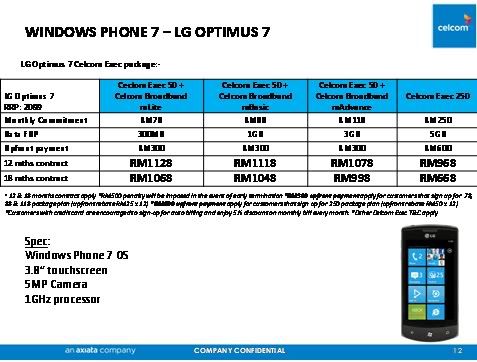 Prices start as low as RM668. For more details, head over to the
Celcom
homepage!