I AM BACK from Korea!
And just slept 15 hours straight.
*shifty eyes*
I needed to catch up on lost sleep!
I am feeling all warm and charitable today, so I am going to share with you one of my favorite feel-good songs. I don't usually post up lyrics, but this one, I GOTTA!
At the risk of appearing like an old buffoon.... here it is: 'These are a few of my favorite things" from Sound of Music, haha.
Raindrops on roses and whiskers on kittens
Bright copper kettles and warm woolen mittens
Brown paper packages tied up with strings
These are a few of my favorite things
Cream colored ponies and crisp apple streudels
Doorbells and sleigh bells and schnitzel with noodles
Wild geese that fly with the moon on their wings
These are a few of my favorite things
Girls in white dresses with blue satin sashes
Snowflakes that stay on my nose and eyelashes
Silver white winters that melt into springs
These are a few of my favorite things
Don't you just feel like skipping and running into grassy green meadows!! Every line, every verse, puts a smile on my face. I know I sound like a big ol' cheesy sap, but it's true!
***************************************

Ok, actually the reason why the song has suddenly reinstated itself as one of my favorite songs is 'cause I went to catch the Sound of Musical musical lately! I still preferred the movie, but nonetheless, I left the musical with goosebumps tingling on my arms (in a good way
la
).
No one can beat Julie Andrews though, in my opinion!
Outfit worn for the play: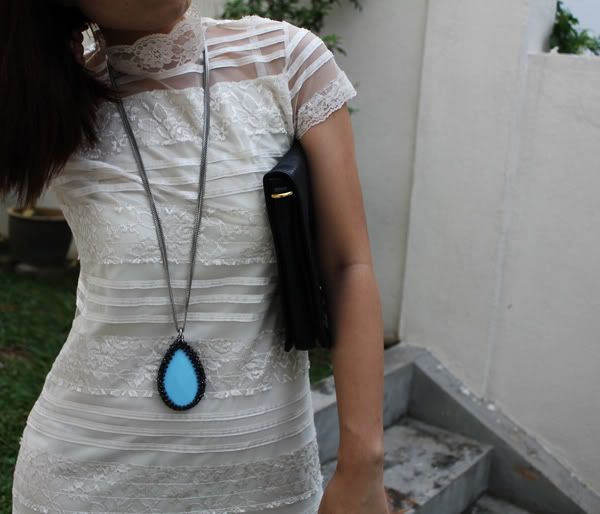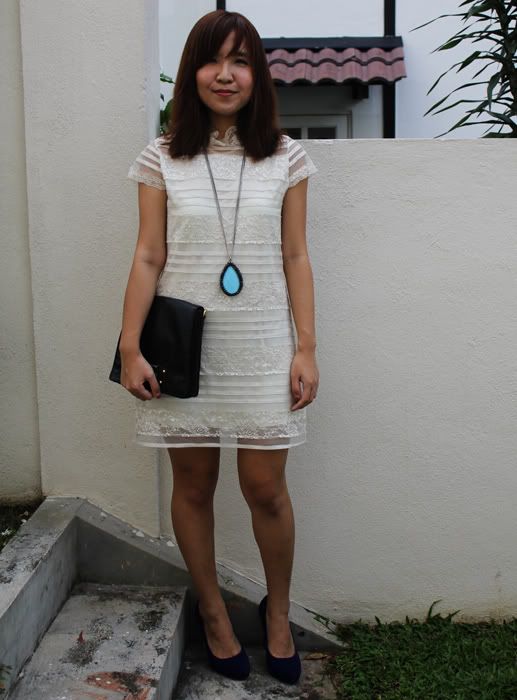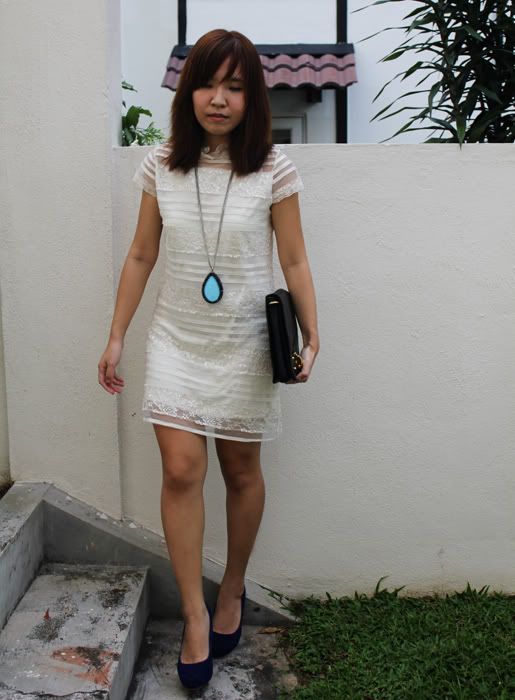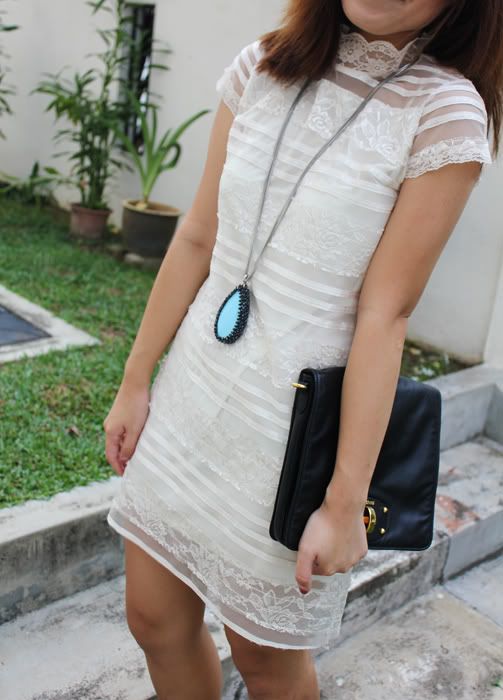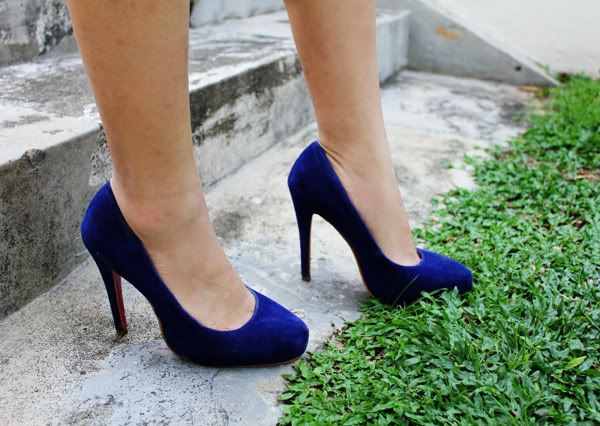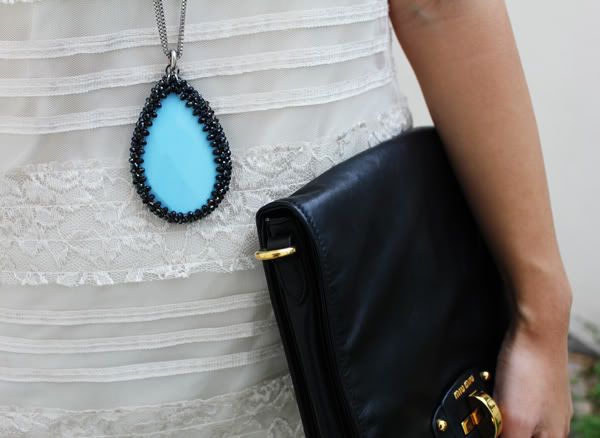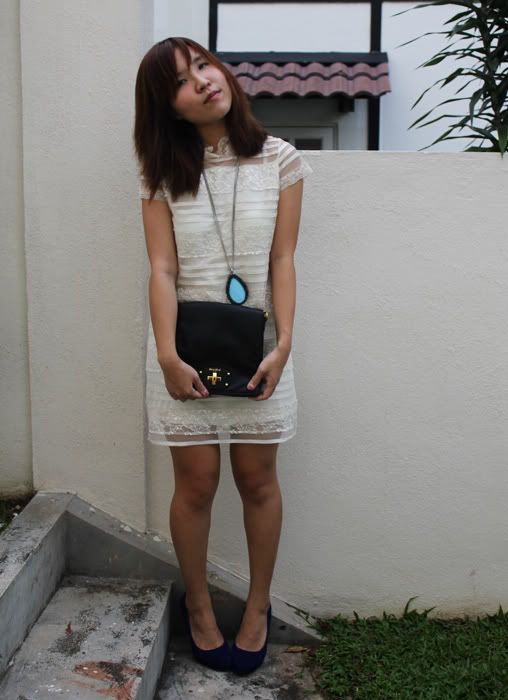 White intricate lace dress: AZORIAS
Turquoise stone necklace: Tilkah, Australia
Electric blue velvet pumps: Holiday in Zhuhai
Bag (used as clutch): Miu Miu
Now I am in the mood for some Mary Poppins, heh.