Sponsored post
Personally, I think that my bag collection is pretty complete… with the likes of Marc Jacob, Chanel, Miu Miu, Louis Vuitton, Celine, to name a few; and they range over a healthy spectrum of colors too: from classic black and (impossible-to-maintain) ivory, to more unique colors such as baby blue and red.
That's my
rational
self speaking. That side of me completely goes out the window once I catch a whiff of soft, buttery leather.
Let's face it, women can never have too many bags. Or shoes. Or clothes. You get my drift.
One of the brands of bags that I've been dying (I am only half-kidding) to get my hands on is Alexander Wang—I love the nonchalant, casual feel of his bags.
My heart did a funny leap when I saw the following A. Wang bags on
Reebonz
:
Alexander Wang Small Emile Tote Handbag – RM4,360
(save RM1,315)
Alexander Wang Marion Sling Leather Bag – RM3,148

(save RM1,029)
I am leaning more towards the clutch, but at the same time, a bigger bag seems more practical… Decisions, decisions. It's hard being a modern-day woman wtf.
Indeed these 2 bags are very tempting, because check out the savings that I would be making! More than RM1K for either bags! All thanks to the brilliance of
Reebonz
.
If you're a long-time reader of mine, then
Reebonz
will not be foreign to you, as I've talked about Reebonz
here
before. Heck, even if you're new to my blog, surely you would have heard of Reebonz, a member's only shopping site that offers luxury items and services at a discount of 30% - 70% off retail prices!
Reebonz holds exclusive private sales events, which lasts 2-3 days for members to purchase. At the moment, I am eying these babies of the current ongoing events:
Yves Saint Laurent Oversized Iconic Muse Tote – RM6,103

(save RM1,945)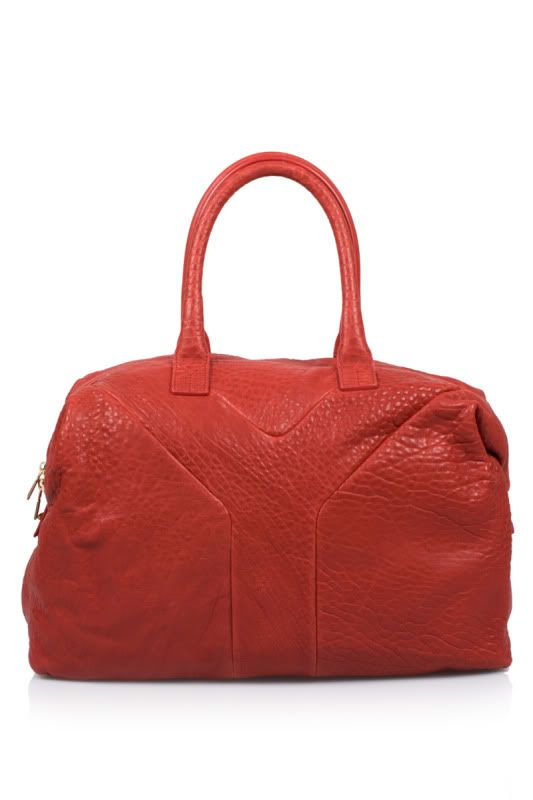 Yves Saint Laurent Easy Satchel – RM5,199

(save RM1,978)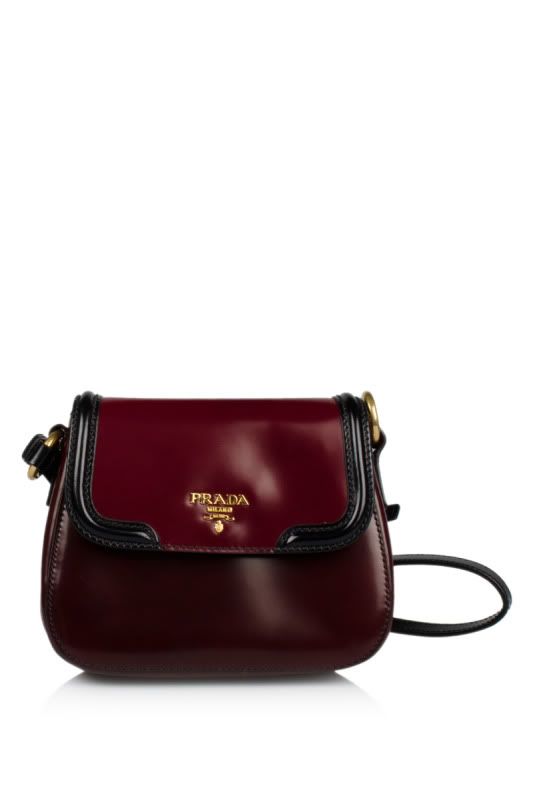 Prada Spazzolato Flap Bag – RM3,444

(save RM1,350)



Cannot…resist…such…discounts…
The scary thing is that Reebonz actually offers Malaysian 0% instalment payment schemes via credit card from 6 participating banks, including alliance Bank, EON, HSBC, Maybank, MBF, OCBC and Public Bank. Scary because these luxury goods suddenly become shockingly affordable!
Because…I only need to pay RM143 a month and the Prada Spazzolato flap bag is mine!! :O
Cannot…resist…such…affordable…luxury…
Besides that, Reebonz.com offers a 14 working day return policy and currently delivers to 16 countries free of charge (Malaysia is one of them!). Delivery takes between 3-5 days subject to customs clearance, and the best part is: we don't have to pay for custom duties and taxes-- which is a major relief, because taxes can be a real bitch. Case in point: Teeny paid a higher amount of taxes than the actual purchased item itself when she bought from Net-a-porter sometime ago. -_-
Check out
http://www.reebonz.com
for more details, and sign up to join the private sale events! Because you stand a chance to win some Marc Jacobs bags….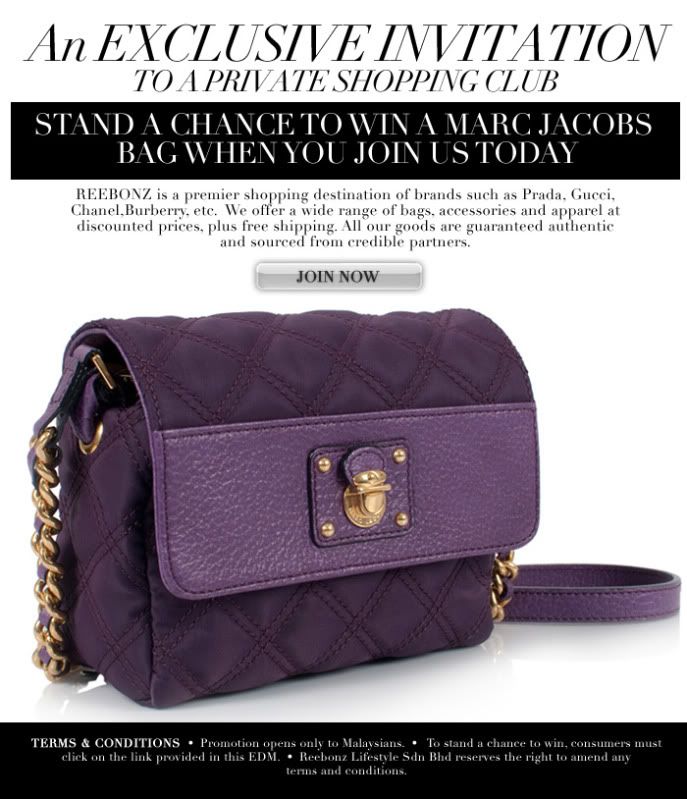 Invite code:
http://www.reebonz.com/invite_code/RIM
(or click at the image above to link in)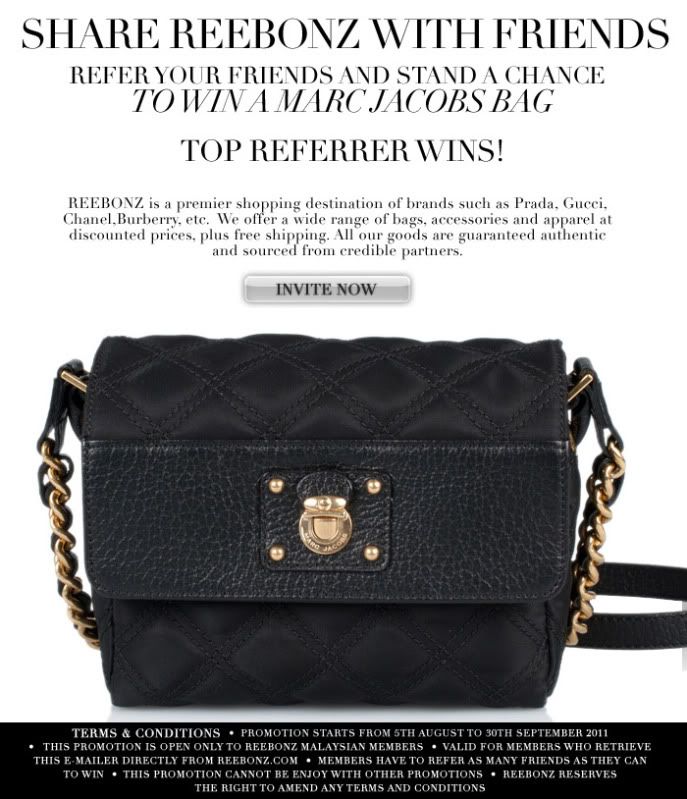 All the more reason to sign up!
At the meantime, I would really appreciate feedback on which Alexander Wang bag I should get…