So you guys have guessed correctly for my post
here
! :)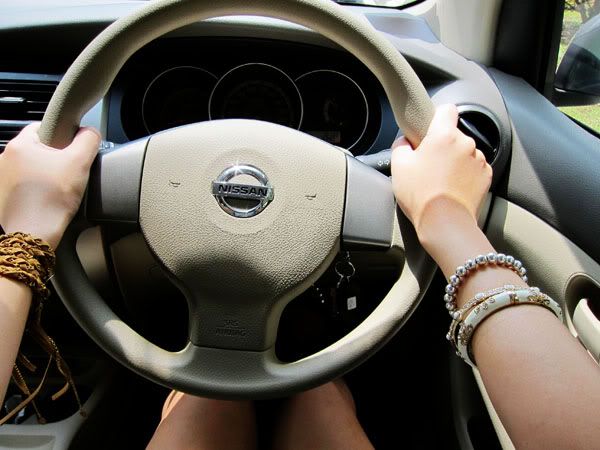 Arm candy for the day.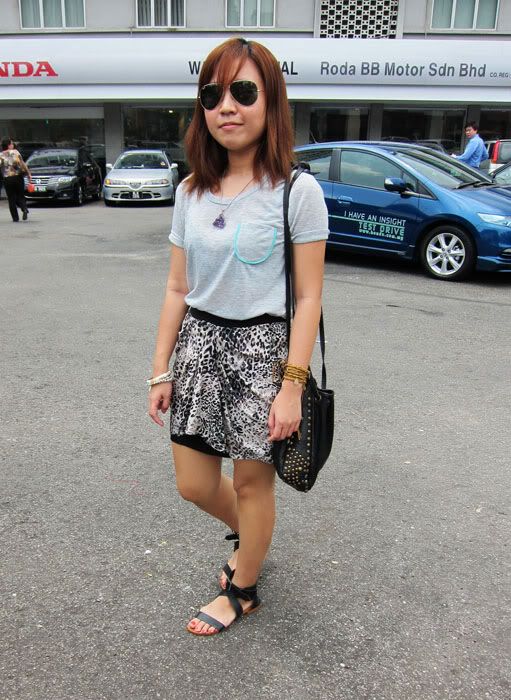 This is what I wore for my first day to the office! Looks like I will be wearing a lot of flats, 'cause there's always a lot of running/ moving around to do. Am thinking of putting a nice pair of flats in the office too, so that for days that I wear heels, I can still wear flats
in
the office.
Is it totally superficial that one of the things that I look forward to in having an office is that I get to dress up on a daily basis! T_T Oh, and that I get to decorate my workdesk.
*beams*

YES, I've never had my own workstation before! Being an auditor means that I was always out at clients' place, so we don't get designated workdesks in the office.
Wearing an amethyst necklace that Teeny got for me. This necklace makes you celibate because according to
here
, amethyst stones can protect its wearer against seduction WTFFF.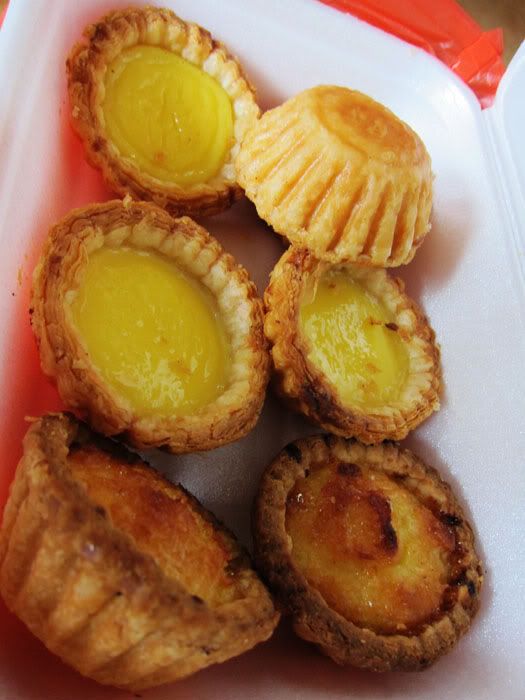 Hot eggtarts fresh from the oven.
Voting time: do you prefer flaky pastry eggtarts or biscuit base for eggtarts!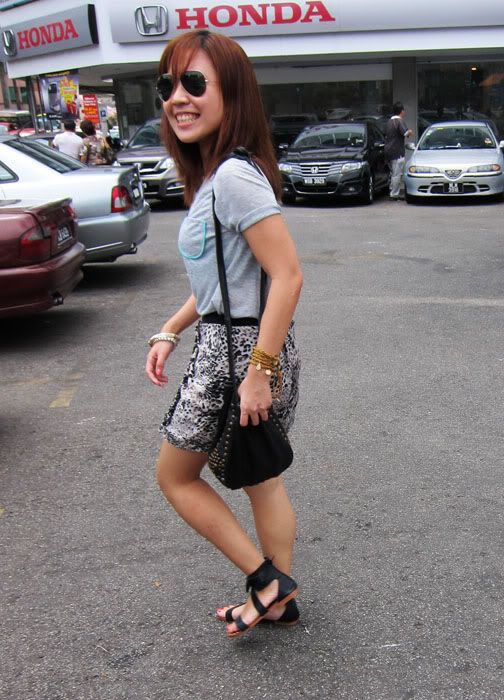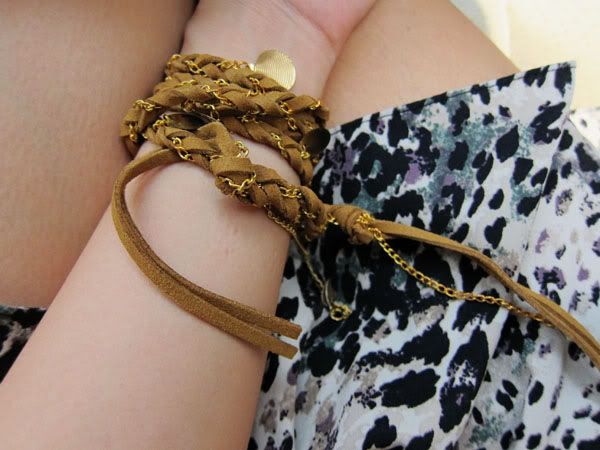 Gray tee with mint green trimmings: Holiday in Korea
Leopard print draped skirt: Holiday in Korea
Amethyst pendant: Gift from Teeny
Silver bead bracelet: Diva
Ivory enamel bangle/ bejeweled bangle: F21
Tan leather wrist bracelet with charms: Equip, Australia
Black buckled sandals: Korea
Studded bucket bag: Kate Moss for Topshop
I was feeling like I was going to fall sick for the past few days, y'know-- achy muscles, sorethroat, heat behind eyelids (am I the only one who gets this?), runny nose.. Was really worried about it because I'll be going to Korea next week, and I don't fancy being sick alone in another country. It'll be hella funny to see me try to ask the locals "where is the clinic" in Korean. -_-
But oddly enough, after having only 5 hours of sleep for 2 days consecutively, I feel better now! My body works in a funny way.