The highlight of my week is that there's a new printer in my household.
Yippee.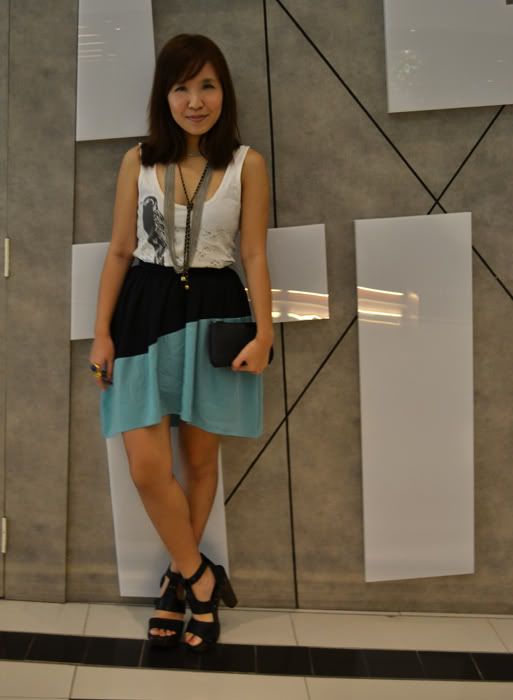 Lunch at the 'dancing fish' place (little did I know that it's really the name of the place) that my mom has been raving about for yonks.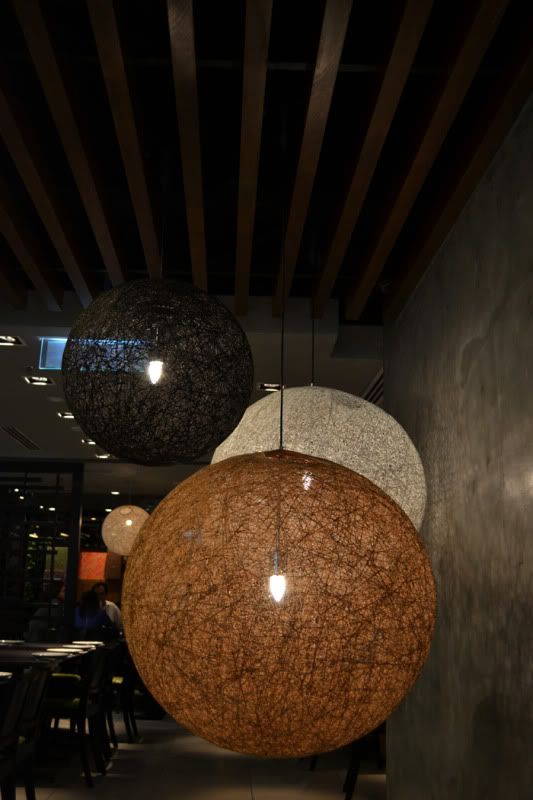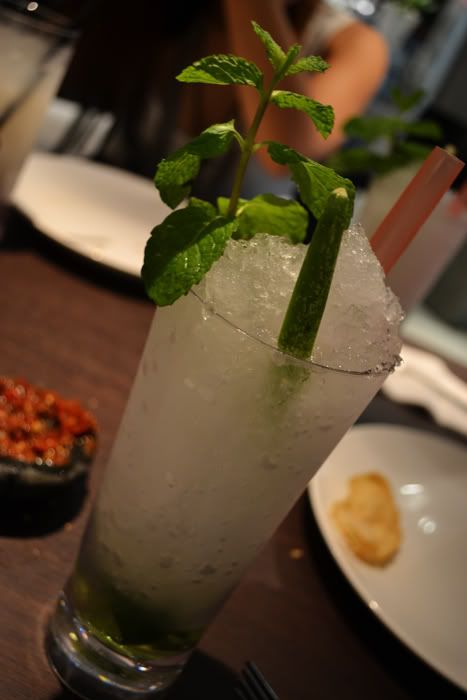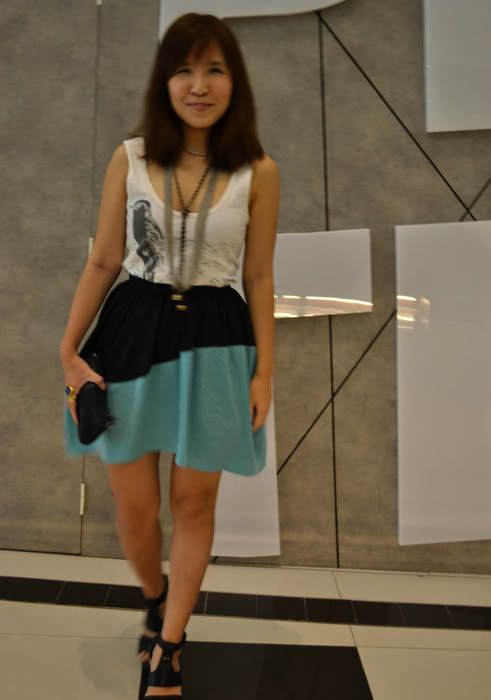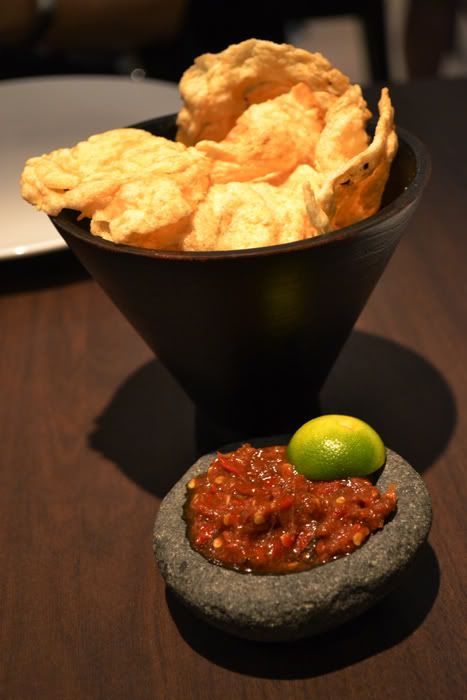 I was really pleased with the restaurant the moment I stepped in... Chic, simplistic interior, silent but efficient staff... Until my sister accidentally spilled the Indonesian snack (above), and the waiter used his hands to pick up all the pieces and put it back into the bowl for us to eat. -__- I mean, fine, you don't want to serve us a new bowl of chips, but do you have to use your
bare hands
to pick them up??
The sambal was awesome though.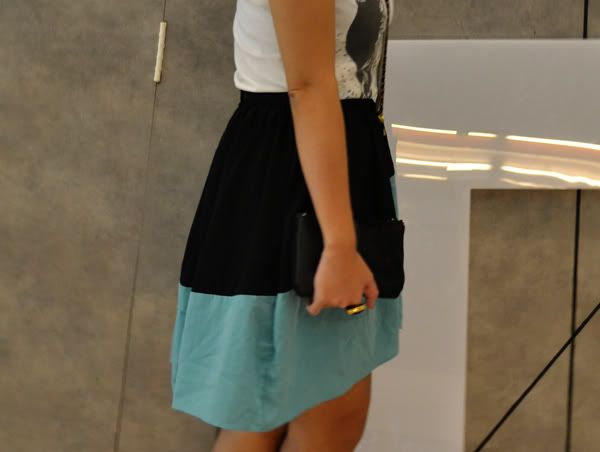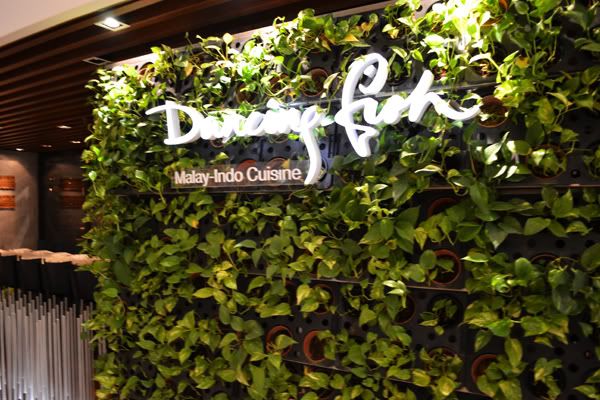 Nonetheless, nice place, great food. Wouldn't go there unless someone else is paying though, nyehehe.
Outfit: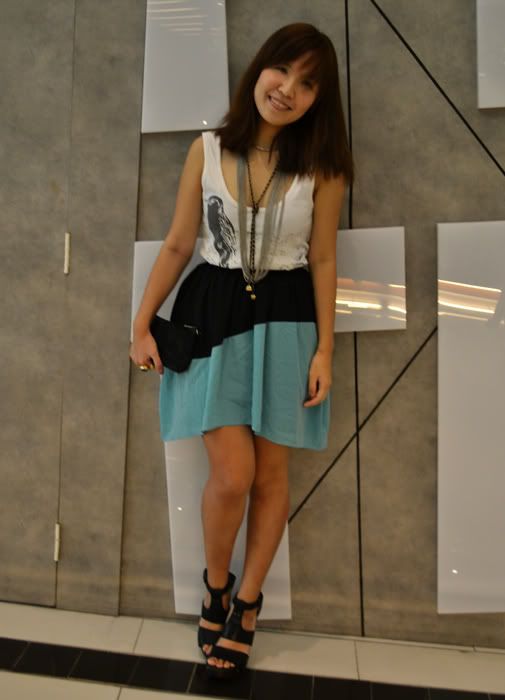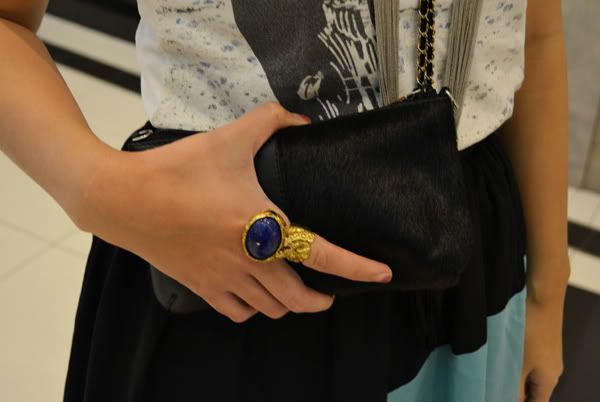 Bird print tank: Sass & Bide
Block bias hem skirt:
Azorias
Silver layered chains: Teeny's from Korea
Black chain link tassel necklace: Holiday in Korea
Ring: YSL
Black leather studded clogs: Stuart Weitzman
Black leather/ pony hair zipper clutch: Furla