Caution! Heaps of eye-piercing colors ahead, please proceed with care.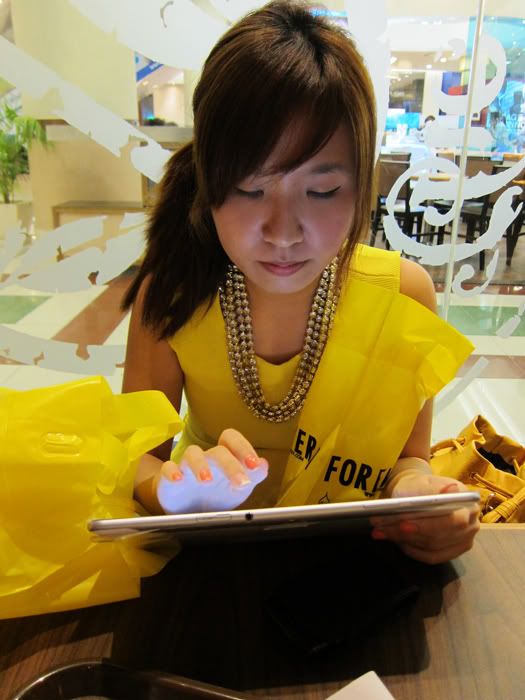 Me with my new toy! Well, technically, it's not mine, but oh boy, do I wish it is! It's a tablet that I am reviewing, and I DON'T WANT TO GIVE IT BACK.
And yes, I do realise that I looked like I was swallowed by a banana.
This post already came with a disclaimer on top; don't say I didn't warn you.
Teeny with her new fake glasses from F21. 10% off if you are a student!
I was testing the video mode of my new toy and shot a nonsensical video (whereby you get to admire my shapely legs wtf):
Did you notice Teeny never once stopped eating. -____-
To protect my new toy, I dropped by at Daiso to get a RM5 pouch! Which color did I get?
No points for guessing wtf.
Outfit: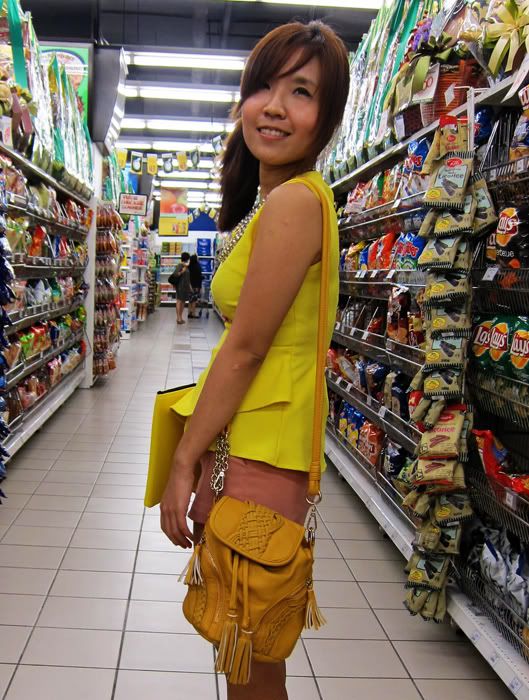 I've been wearing this top way way too often! I think at least 3 times since I got it in July? So much so that when I wore it again Teeny gave me the -_-||| face. I can't help it, it's really sharp (so I don't have to spend too much time thinking of how to accessorise it) and so easy to pull on.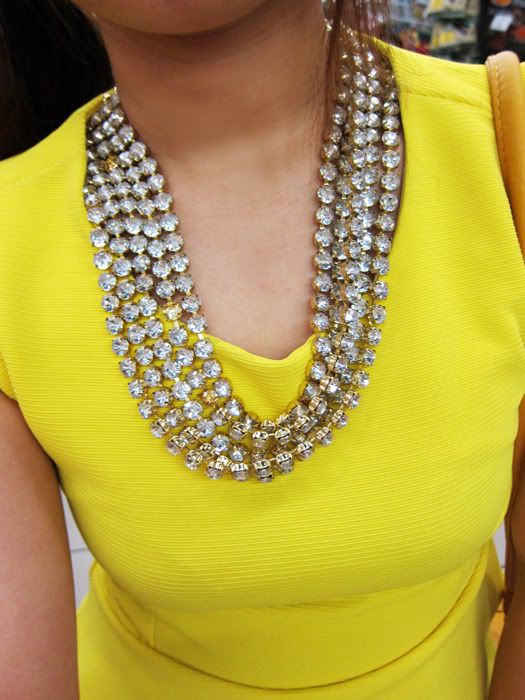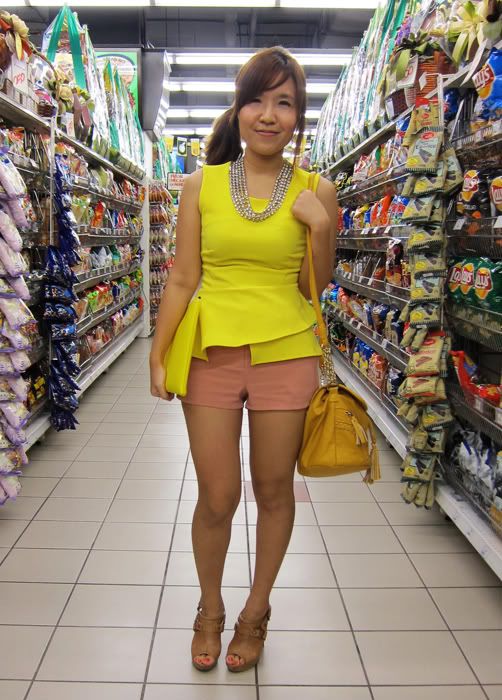 Neon yellow peplum top:
AZORIAS
Nude shorts: Holiday in Korea
Diamante layered necklace: Teeny's
Sand-colored leather peeptoe heels: Wittner, Australia
Neon laptop sleeve: Daiso
Yellow woven bucket bag: Far East Plaza, Singapore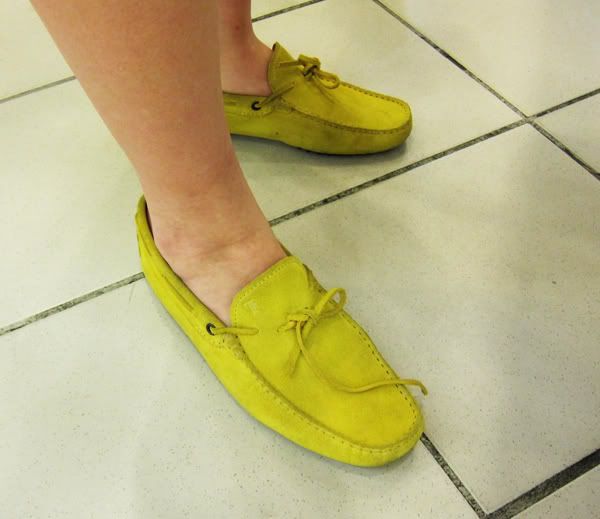 Teeny also matched her shoes to my outfit of the day, haha.