This is such a cliched line, but I feel like such a bad blogger! Blogging is seriously the last thing on my mind most of the time, and other than sponsored posts which come with a deadline, I find it really difficult to take time out to blog. It's just that there seems to be constantly an avalanche of work, and I'm trying to cope with it.
Actually, I not only feel like a bad blogger, I feel like a really bad friend too. :( My best friend messaged me that she needs drinks + advise, and I had to tell her,
"sorry babe, I've new arrivals at the store tomorrow, another day can ar?"
Another one of my best friends is seeing a new guy who is
finally
treating her right, and she wants someone to dissect with her every single line he muttered during their dates-- and I'm like
"dear, I am busy now, call me later, okay?"
Gosh, typing this out is already making me feel worse.
Anyway, I am having some people to help me out soon at
AZORIAS
! Really excited, but more on that another time. ;)
For now, I am going to blog about one of those simple evenings that made me smile...
.... because it involves food wtf.
Purposeful at a Ramadhan bazaar!
All

ketiaks

will be censored wtf.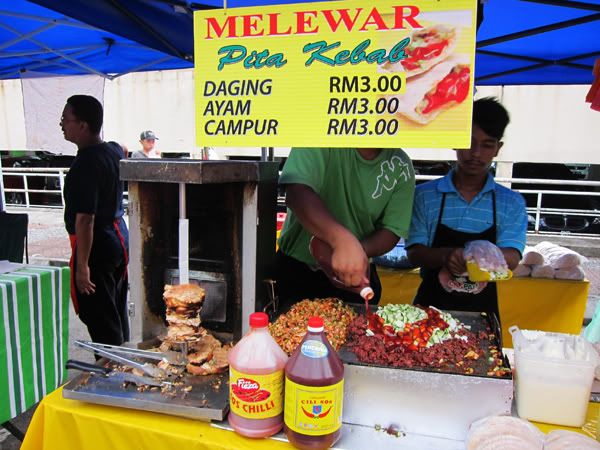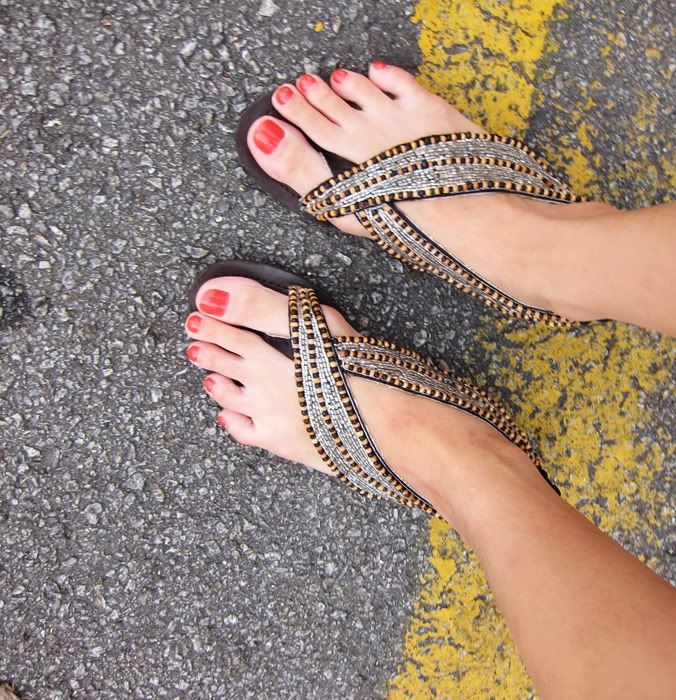 New flats! Nice or not!
I've bought tonnes of them recently-- due to this paranoia that my knees are giving away wtf. I am planning to do a shopping post on them soon! :P
Supposedly artistic shot, but actually I just wanted to show you how much I can eat.
The boy: Why are your pants so
furry
!
Me: -___-
Frayed, baby, FRAYED.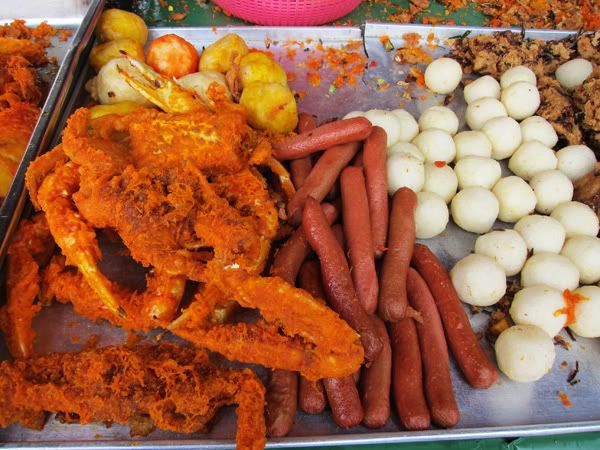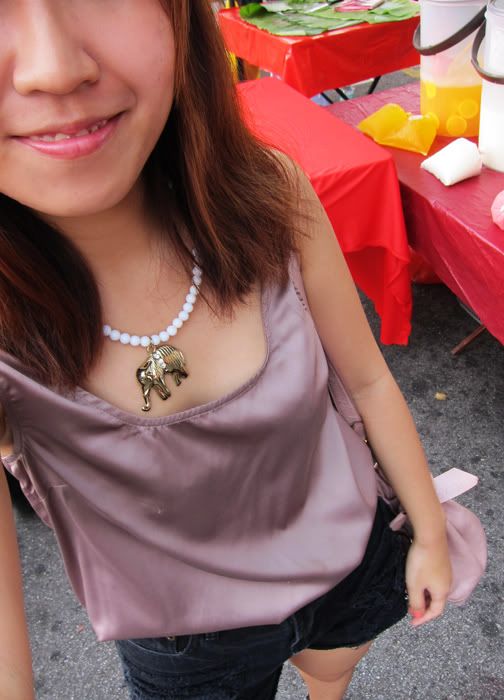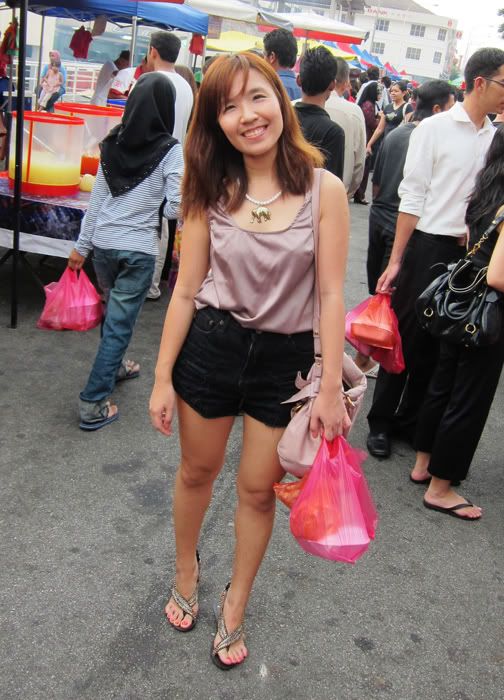 The title of this post is as such because this is like the most 'whatever' outfit that I threw on in less than a minute!
Dusk pink silk tank: Bysi, Singapore
Black ripped shorts: Holiday in Bangkok
Gold elephant beaded necklace: F21
Beaded flats: Topshop
Bag: Miu Miu
Anyway, I have been feeling really unfit lately because I haven't been to the gym since a month before
AZORIAS
launched. Which has been.. at least 3 months. -__- And I have been eating a lot! But I was checking myself out in the mirror after dinner, and I realised that despite my self-indulgent lifestyle, I was actually... okay-looking! At least I am not a lump of blubber wtf.
So I squeezed my biceps and asked the boyfriend,
"For someone who eats as much as I do, I am pretty thin right!"
He didn't even look up (he was shopping online for dress shirts -________-) and answered absent-mindedly,
"mmffff, yea"
. FML.
But anyway, that's no excuse for not exercising! Time to get fit.
Also, I am supposed to go to Port Dickson this weekend. Get bikini-ready in 5 days? Hah! I will let you know how
that
goes.
*******************************************************

Remember to check out the
AZORIAS
x
Tongue in Chic
giveaway!
More details over
here
.
All the entries are really fun and creative, it's really a pleasure to read through! :P