It's kind of weird how my week started on such a high, and ended on such a low today (Saturday = end of week).
Nothing turned out the way it was supposed to today, but we made the best we could.
And sometimes that's the most important right?
********************************************

Was feeling really uninspired last night, when my mom suddenly presented me with my ASOS package. Finally it has arrived! After more than 3 weeks, I might add.
What did I buy?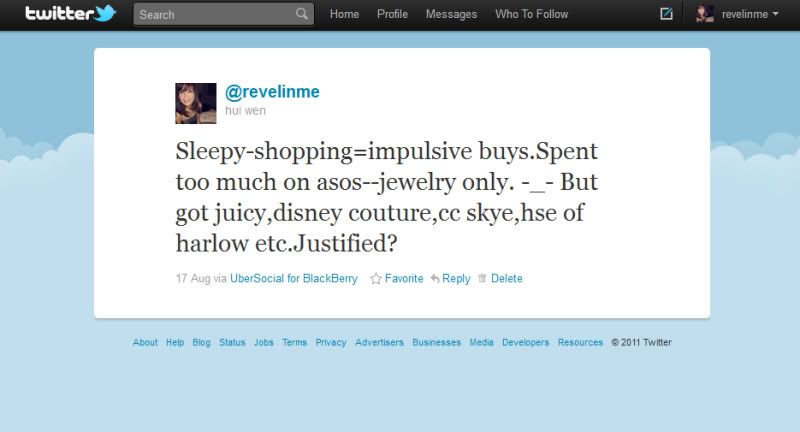 Follow me on Twitter here.
Yes, a full box of accessories, that's what I got . Strangely enough, after I opened each and every bag of accessory, I felt galvanised with inspiration. Guess accessories and jewelry will always be one of my biggest loves.
**********************************

My biggest challenge for next week (and the weeks after that)-- sleep early.
**********************************


An outfit from last week, gallivanting looking for food.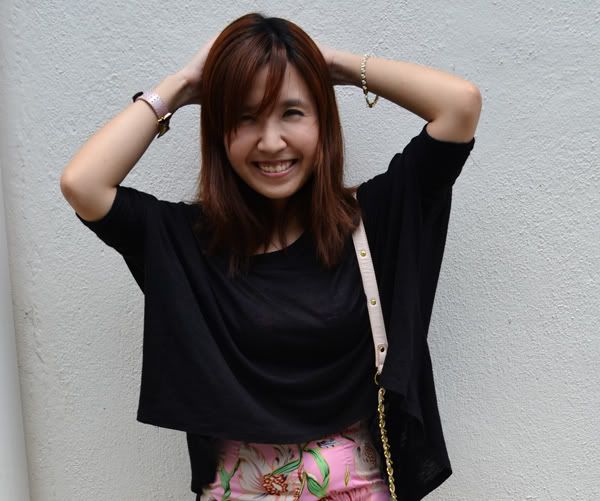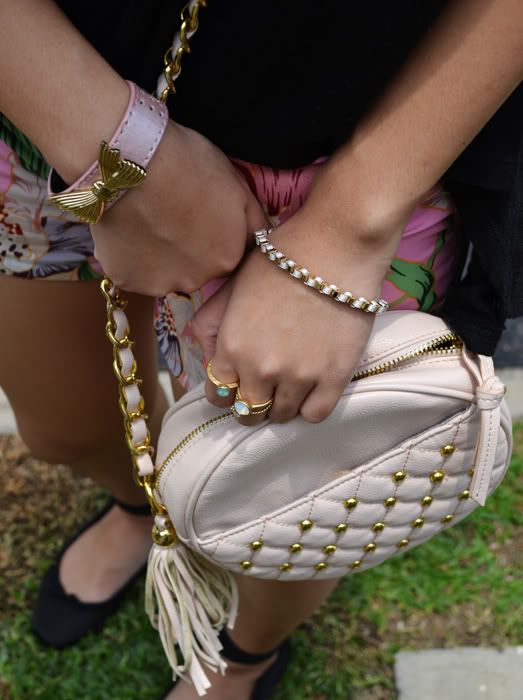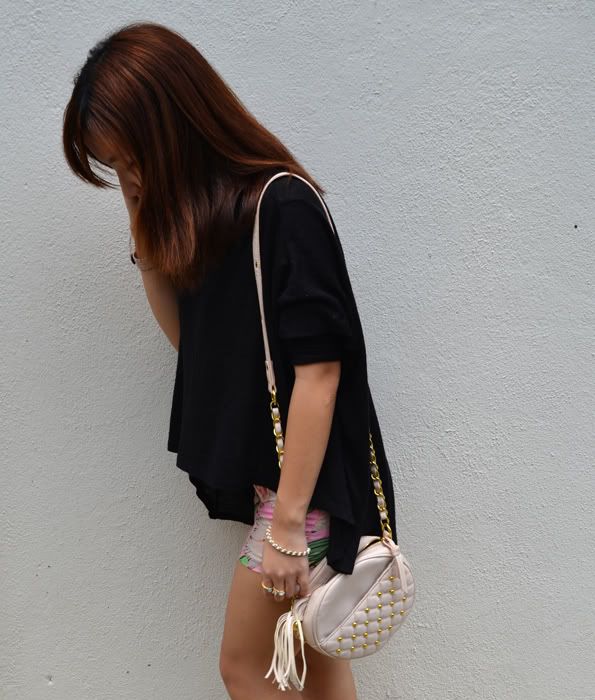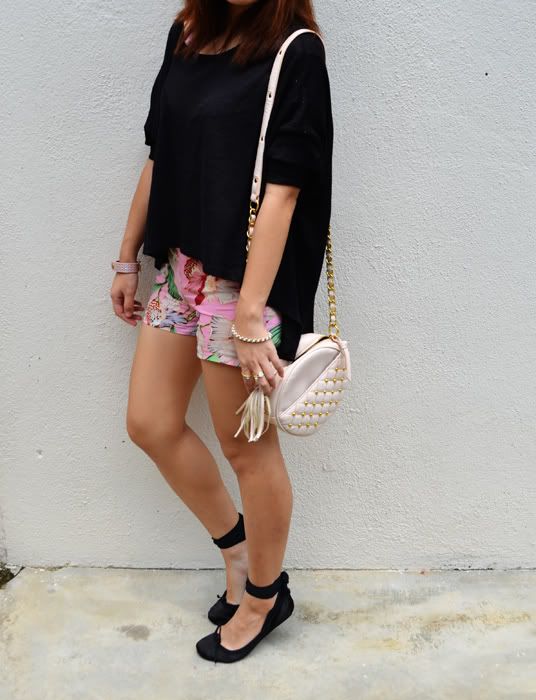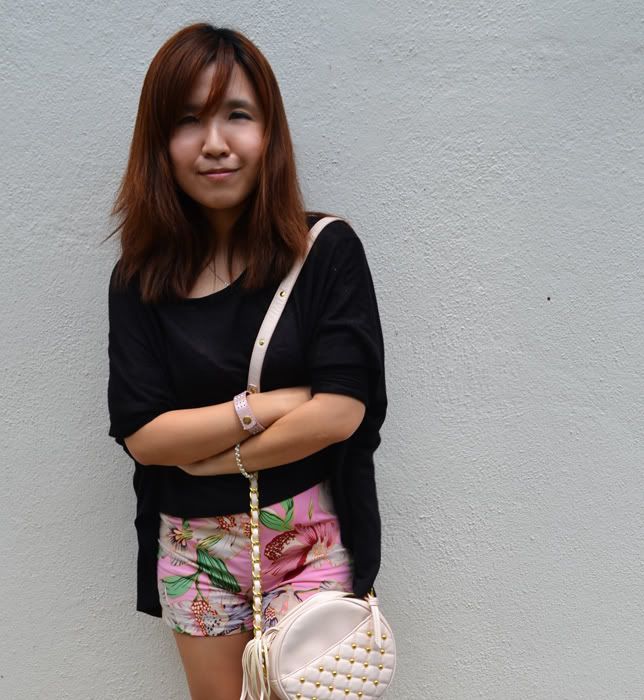 Black bias hem sweater top: Korea
Chiffon floral highwaist shorts: Korea
'huiwen' name pendant necklace: Gifted
Lilac bow bracelet: Gifted
Ribbon chain link bracelet: Korea
Stone rings: Korea
Black ballet flats with ribbon-ties: Topshop
Pale pink studded sling bag: Sportsgirl, Australia
Wearing the same 'ballet' shoes as
here
, but decided to go for a different look by tying the straps differently-- I was feeling ankle straps that day.
PS: I wish I am at New York Fashion Week now.