I've seriously been wearing flats a lot nowadays. In fact, nowadays, I choose to buy flats over heels!
which is why I bought 7 pair of flats from my recent trip to Korea
Tory Burch jelly flats, which I bought with the intention of them being travel-shoes. Waterproof shoes are a blessing for rainy seasons.
Since my dog was such a hit in the
previous post
, it shall make a cameo appearance today as well wtf.
Bag for the day. Actually, I use this bag almost everyday for work-- it's huge-ass so I can dump everything in (tablet, wallet, organizer, somedays even clothes) and goes with almost all outfits.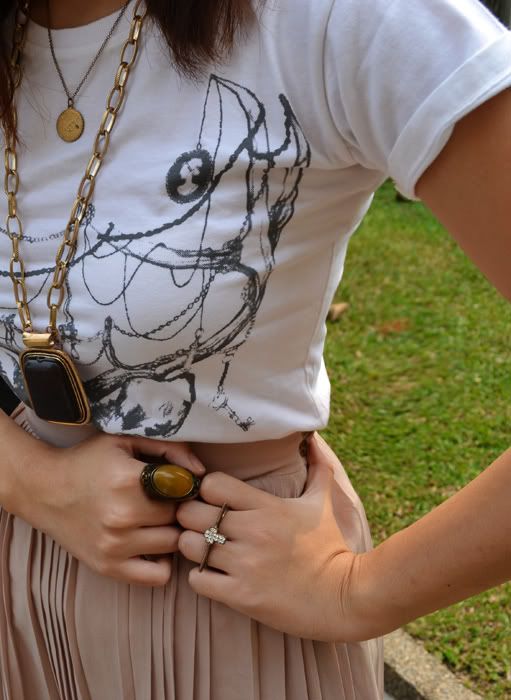 Coincidentally, all my accessories for the day are from F21.
Moosehead graphic tee: Chathchuchak market, Bangkok
Nude midi pleated skirt: Korea
All accessories: F21
Leopard print jelly flats: Tory Burch
Bag: Miu Miu
********************************************************

Sponsored post
Make an additional 3 calls a day above your average number of calls with TALK-A-THON to stand a chance to win RM5,000 shopping vouchers! Talk and shop, women's favorite activities, easy peasy! :P Read about it
here
.
More details at
www.xpax.com.my/talkathon
.