...I wasn't.
But now, I may be!
Previously, you might not even see two pants-outfit posts in a year, but now you see two consecutive ones wtf.
*click*

for last pants/jeans outfit!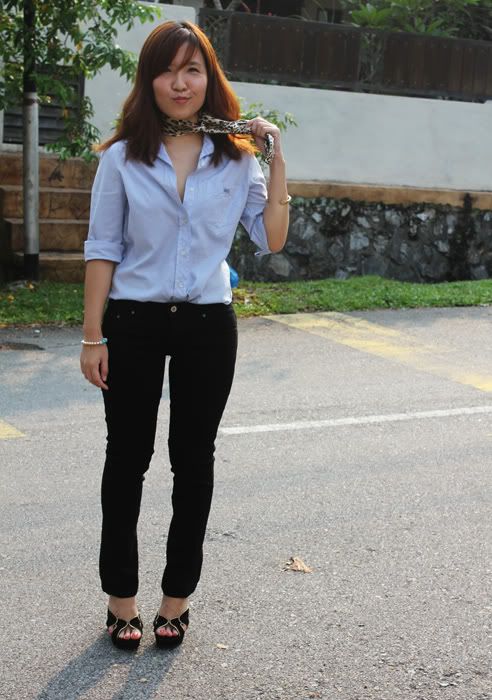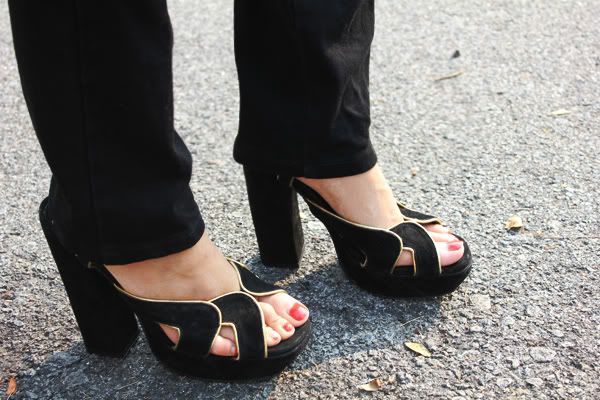 Blue shirt: Padini Authentics
Black jeans: some brand under Just Jeans, Australia
Leopard print silk scarf: Korea
Silver bead bracelet with turquoise stones: ASOS
Gold tassel bangle: House of Harlow
Suede peeptoe block heels with gold trimmings: Topshop
I think the shirt is more than 10 years old.
Busy week jam-packed with events, interviews and meetings! Already yearning for the weekend.