I was really caught up with my work today when I received a call from a Singaporean number. Preoccupied, and also slightly suspicious, I answered the phone standoffishly.
Turns out the call is from a super chirpy lady from CPA Australia, telling me that I have won some sort of Excellence award! And that they are inviting me to the award in Singapore next week.
Unfortunately I can't make it to Singapore as I will be out of country
again
next week. But my ears perked up when the lady on the other end of the line mentioned something about "... cheque payable to you".
Woohoo, prize money! In SGD, no less. :P
Okay, that's all for my feel-good moment for the day.
*************************************

Yesterday's outfit:
I've been lusting over a pleated leather skirt from ZARA last season, but I couldn't justify paying RM200++ for it. Hallelujah then that I found a similar one in Korea for less than half of the price!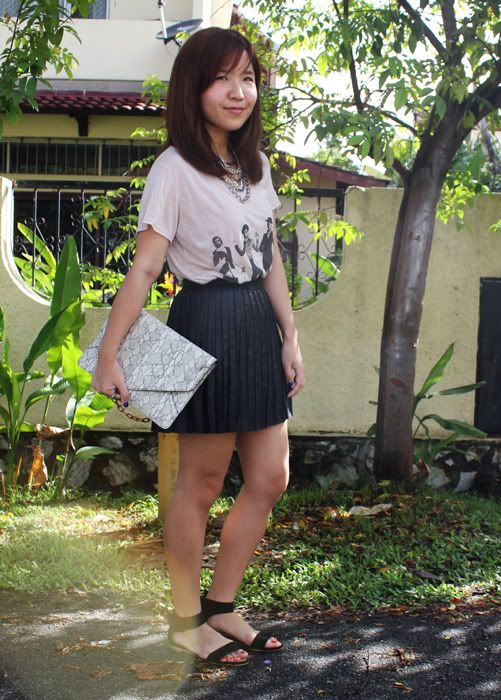 Loving these minimalistic sandals I have on too! Been looking for something painfully simple like this.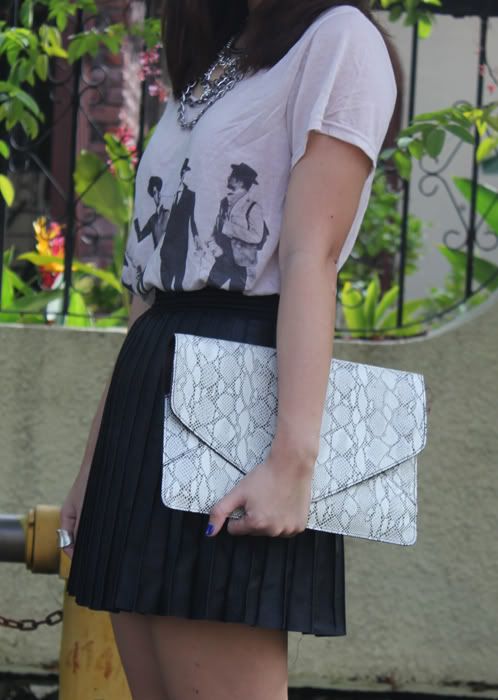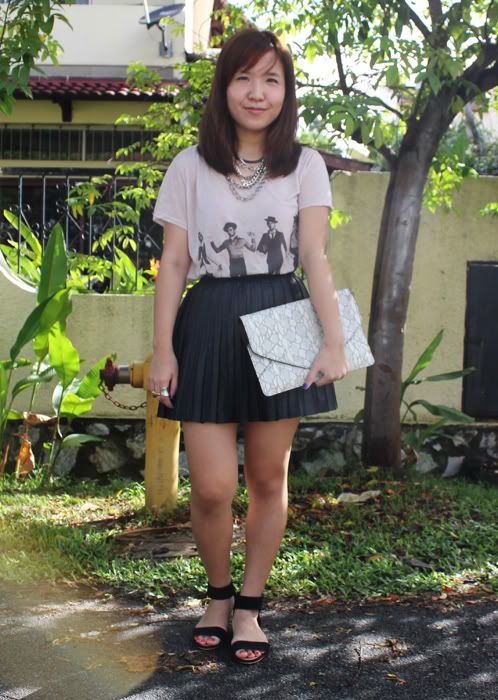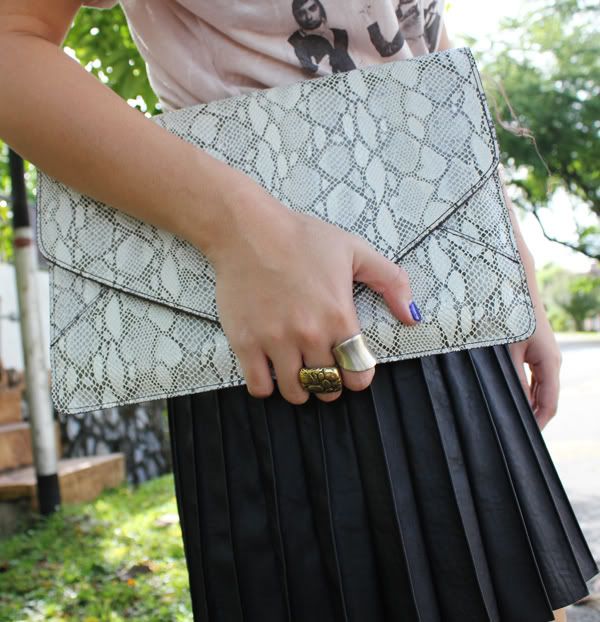 Graphic tee/ Pleated leather skirt/ Silver ring/ Black velvet sandals/ Snake print leather clutch: Korea
Silver multilayer chain necklace: Teeny's
Gold ring: Bazaar
Yes, almost everything on me is from Korea. What is new.
When I was wearing this outfit, by some twist of fate, I met my boyfriend's mom and uncle. I was smacking my forehead inwardly because it is awkward to explain to your boyfriend's mom why you are wearing leather. If anyone asks, it is a highly shiny skirt, okay?
*******************************************

Sponsored post
Don't miss out the XPLAY in Kota Kinabalu on 8 October! More details
here
.
Besides that, XPLAY also brings to you-- XPLAY Future Sound System! Featuring one of the biggest name in the DJ-ing world – Paul Van Dyk, it's definitely not to be missed:
Date: 22 Oct 2011
Time: 7pm – till late
Venue: Helipad, Sepang International Circuit.
To get free tickets:
1. If you're an Xpax or U.O.X. member, just reload!
a. Register by sending XPLAYPVD to 28881
b. Reload RM50
c. You'll receive a mobile voucher redeemable for 1 FREE ticket
2. Subscribe to Instanet Monthly @ RM50/month & stand to win 2 tickets! (while stocks last) – check
www.instanet.com.my
3. If you're a Celcom Broadband customer, activate Musicube & stand to win 2 tickets (while stocks last) – check
www.celcom.com.my/broadband
4. Download special XPLAY packages from THE CUBE (
www.thecube.my
or visit the WAP site at
http://m.thecube.my
) & stand to win 2 VIP passes.
Click
here
for more details, don't miss out on the event of the year!