This week was the most welcomed break for me (as I am sure it is for everyone)-- catching up on lost sleep and spending time with loved ones. I even managed to squeeze in a walk in the park!
This is my lazy, 'dressed-down' outfit. I love my heels collection to death, but sometimes a girl needs to stride through life in her trustworthy flats. :P
By the way, apologies for the lousy picture quality recently, I've temporarily reverted back to my digital camera because I couldn't find the charger for my DSLR. -___-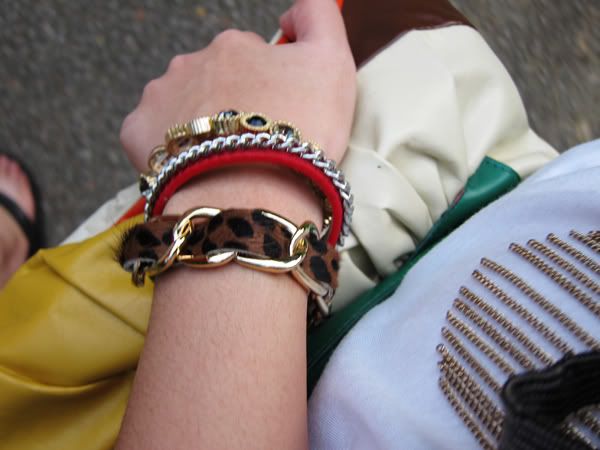 I am obsessed with arm accessories... Got a really pretty stash from my Korea trip recently!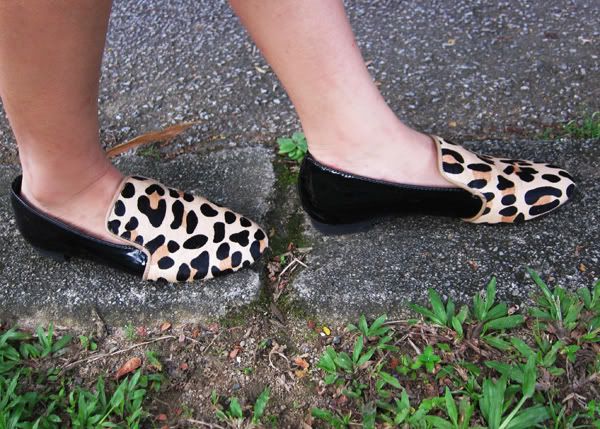 New loafers from Korea as well. I love them! Then again, I love anything leopard print.
The boyfriend calls them the
'shoes with a funny print'
, and he considers them
'not very suitable for the park right'
. Pffft, what do boys know! No heels means it's appropriate even for hiking okay! :P


Yes, I have chipped nails! Bowed my head in shame when I read a recent article on AZORIAS titled "7 Habits of Highly Stylish People"-- one of the big no-nos are chipped nails.

*shifty eyes*



Go have a read, it's a brilliant article!








Multicolor zipper clutch: F21




Everything else: Korea




How was your holiday this week? Any park strolls like me? :P