I never thought I would say this, but one of my fundamental wardrobe staples is a white tee! (this is coming from someone who use to dress up in frills and ruffles, and hates the idea of a T-shirt).
My current favorite is one with cut-out shoulders-- it adds a bit of a twist to the simple ol' white tee. Been wearing a lot, too much in fact: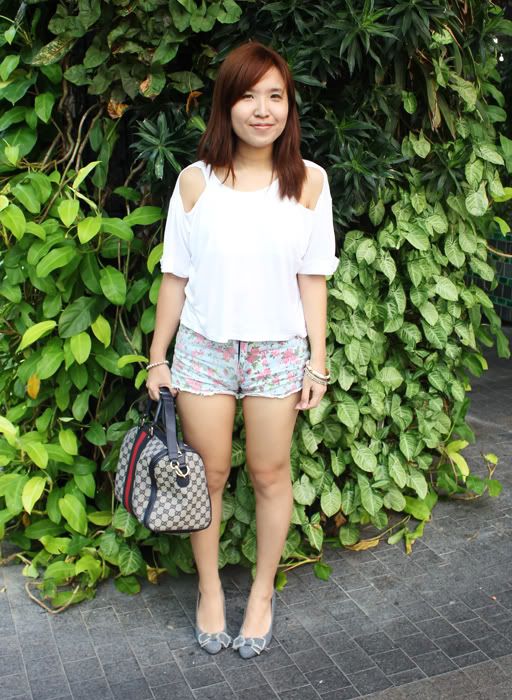 This is an example of an 'errand outfit' for me-- shorts, big bag and low-medium heels (if not flats).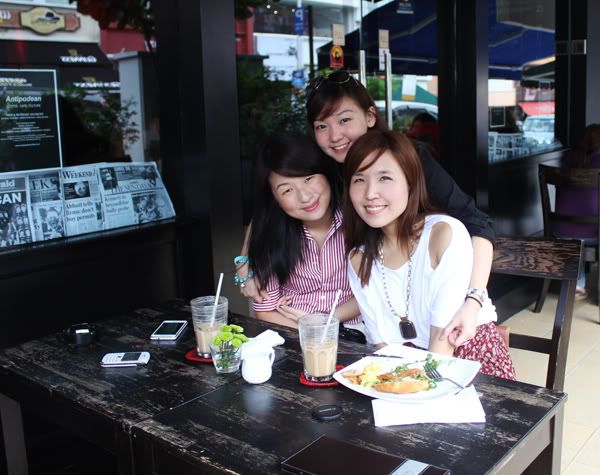 Much needed girlie time. Wearing
leopard print tulip overlay skirt from AZORIAS
.
Back to some random pictures of a late lunch: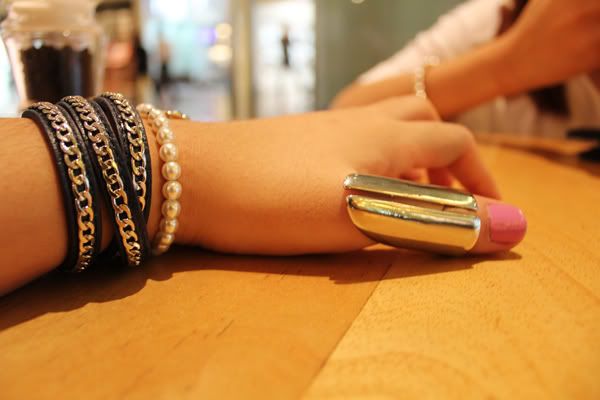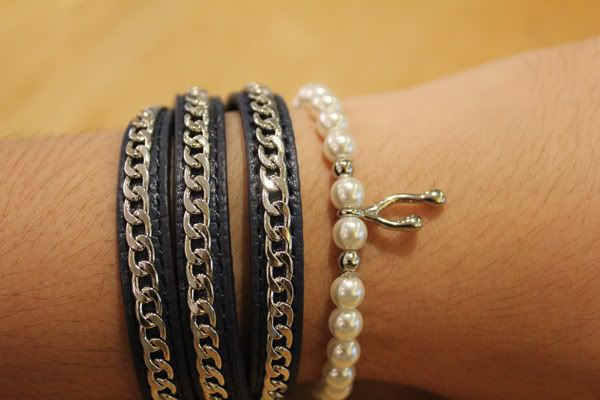 Teeny's kick-ass accessories. Spot the wishbone!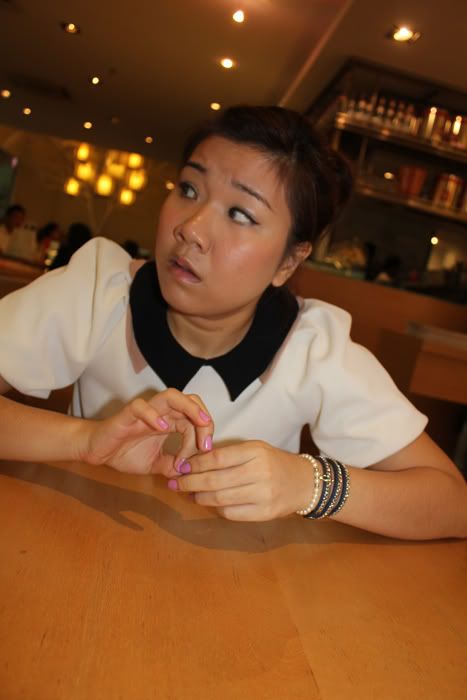 Her looking like a Korean, and I mean that as a really high compliment, as they usually look polished and immaculate and glowy. :)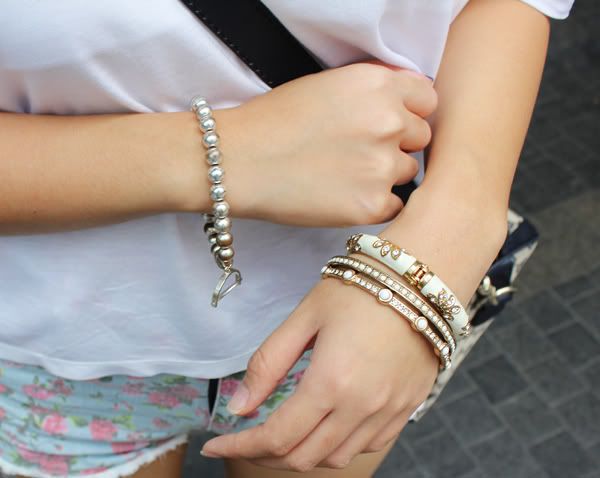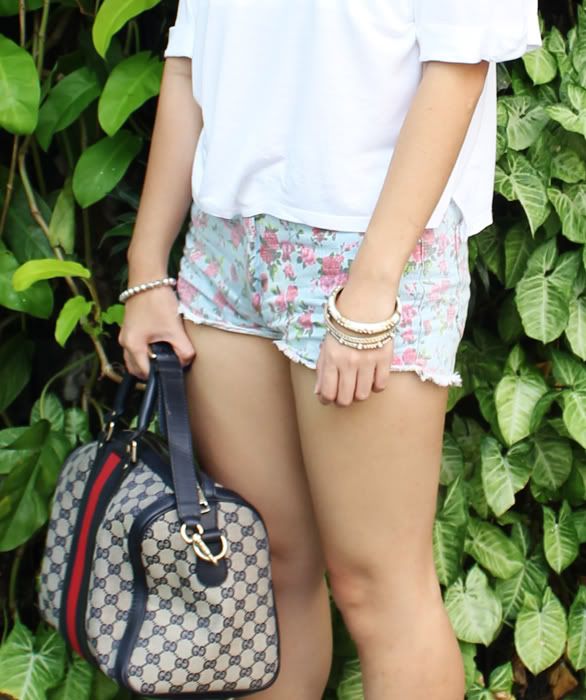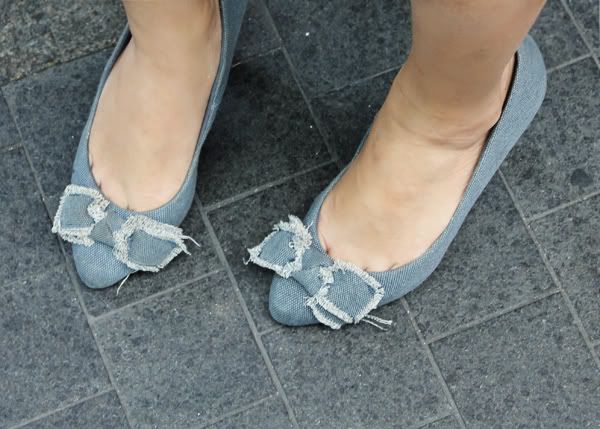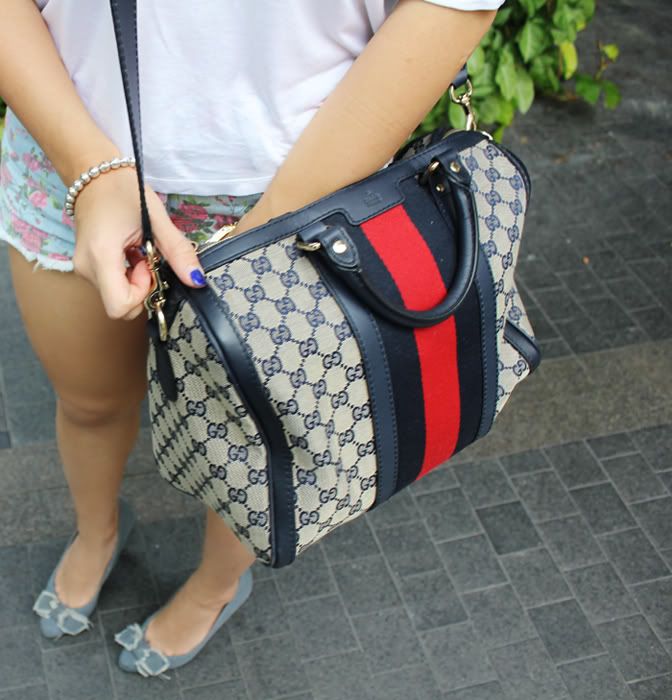 White tee with cut-out shoulders: Korea
Floral print denim shorts: Holiday in Bangkok
Silver bead bracelet: Diva
White enamel bangles: F21
Denim bow pumps: Zara
Bag: Gucci
What is
your
wardrobe staple? :)
*************************************************

Sponsored mention
Don't miss the next XPLAY party in Kuching on 19th November 2011! The event will feature DJ MALIKA, the smokin' hot DJ from Russia, plus top as well as up-and-coming local DJs, DJ Jee Hoe, and Twilight Actiongirls a.ka. TAG (DJ Xu & DJ Bunga)-- familiar names, I am sure to you avid clubbers! ;)
To get FREE passes-- all you have to do is go to
http://on.fb.me/XPLAY11
& register.
Remember to follow the Xpax (
http://facebook.com/xpaxfb
) and U.O.X. (
http://facebook.com/uoxfb
) Facebook pages for more information on how to register and get your FREE passes!