Hope you guys are enjoying the Seoul pictures! I am trying to show you all bits and pieces of Korea through my eyes. Not that many pictures of me or outfits because every time I pass the camera to the boyfriend to take pictures of me, he pretends that it's a gun and starts 'shooting' me-- resulting in pictures like this: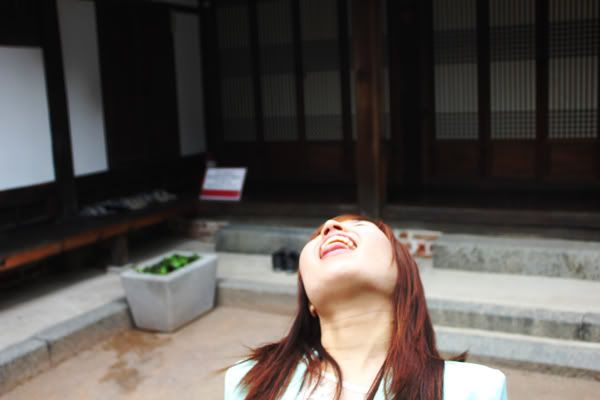 Me pretending to die after he shot me wtf.
Random shots from various days: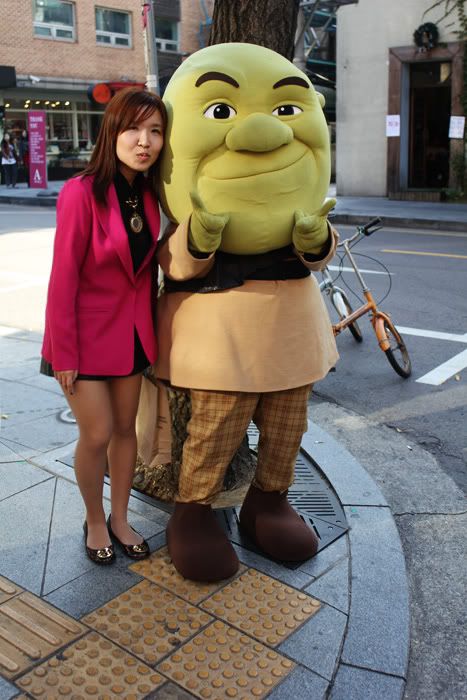 Black sheer buttoned-up shirt: Holiday in Korea
Fuchsia blazer:
AZORIAS
Black leather shorts:
AZORIAS
(coming soon)
Gold vintage-esque pendant necklace: Topshop
Leopard print jelly flats: Tory Burch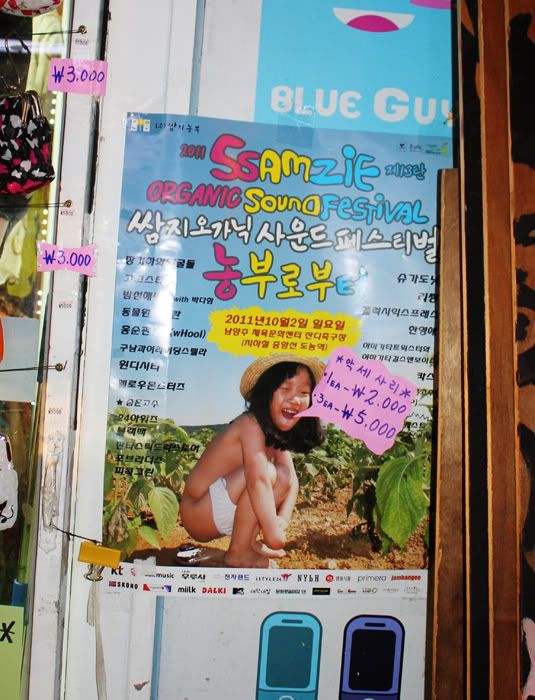 A poster that we saw for an organic festival-- see the girl shitting? HAHAHAHAHA. Kind of makes me think twice before ordering organic food now wtf.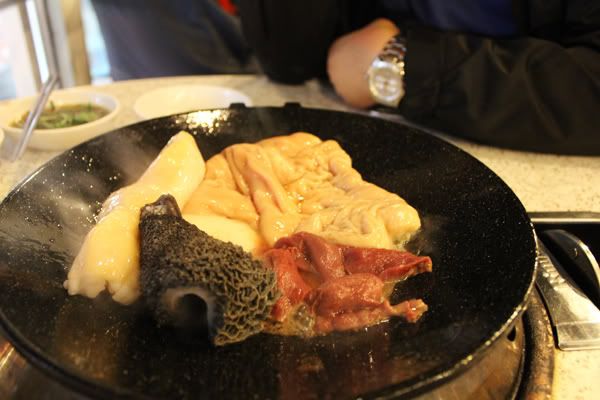 A disgusting dinner consisting purely of innards, UGHHHH!! Because we randomly chose a restaurant with the most people, and found out that they only serve beef
after
we got a table (the boyfriend doesn't take beef). After some gesturing and broken Korean, we ordered 'pork'-- but it was actually a dish of pork innards!! Very traumatized (I don't think any form of innards), and needless to say, we went for a second round of dinner after that!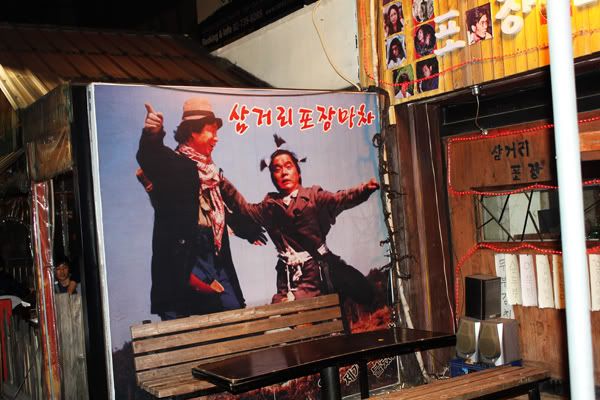 Random picture because I like the hairstyle WTF.
Tribute to Steve Jobs in an Apple store: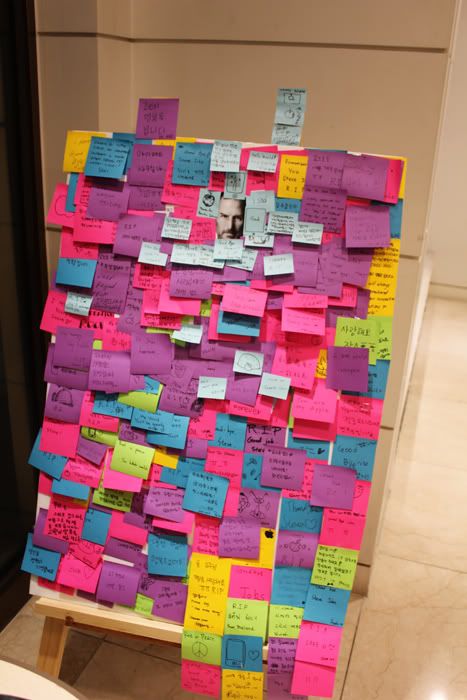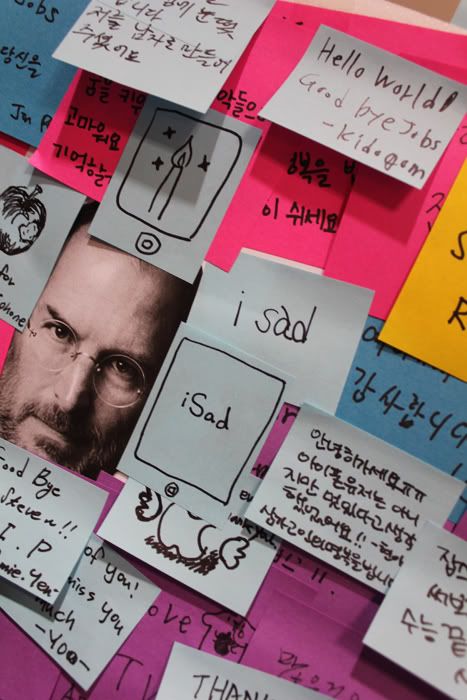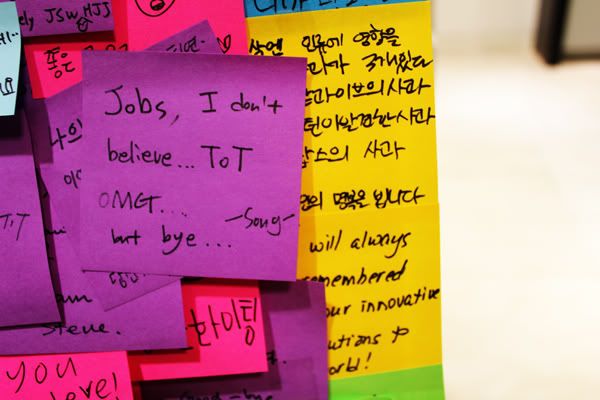 My new boyfriend wtf.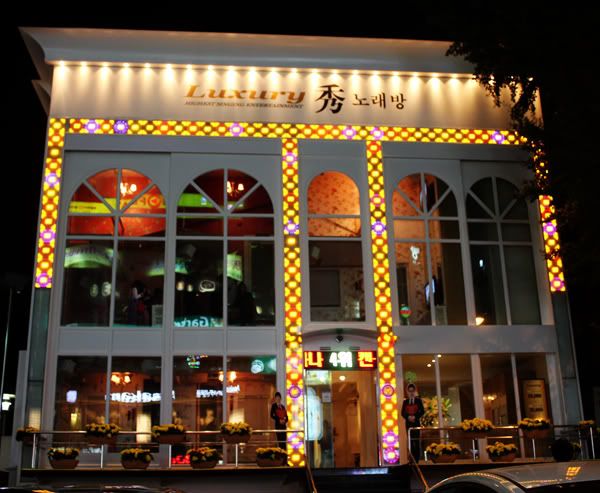 The most amazing karaoke EVER. It's designed like a open-front dollhouse, and it appears to be catered to only girls! Due to the open concept, we could see the girls singing and wringing in their respective rooms, and wow, are they a wild bunch. So wild that I have to cover the boyfriend's eyes and hurriedly lead him away HAHAHA.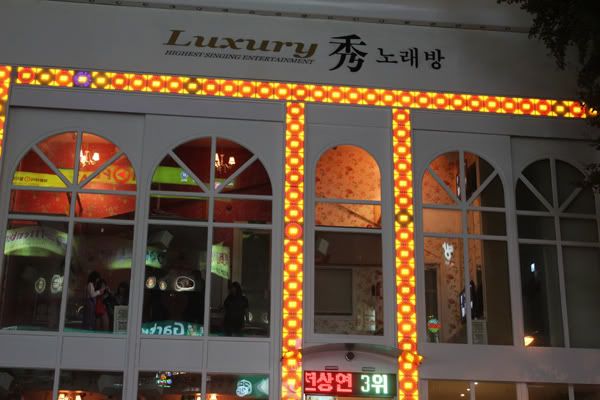 Close-up of the karaoke place. I WANT TO OPEN A PLACE LIKE THAT IN KL!
Wanted to snap a picture of our awesome seat in the cafe-- a whole balcony to ourself looking down to the quaint street of Garosugil! But instead I got this failed shot which the boyfriend commented that it looks like a CEO profile picture in an annual report FML.
Korea serves the best waffles, hands-down.
**************************************************************

By the way, come join us at Old Blossom Box for a prelove sale this Sunday (30th Oct)! Please come buy my things, because I recently got the new Blackberry (my old BB was on the verge of dying on me), and I am suffering from near-depression at how broke I am.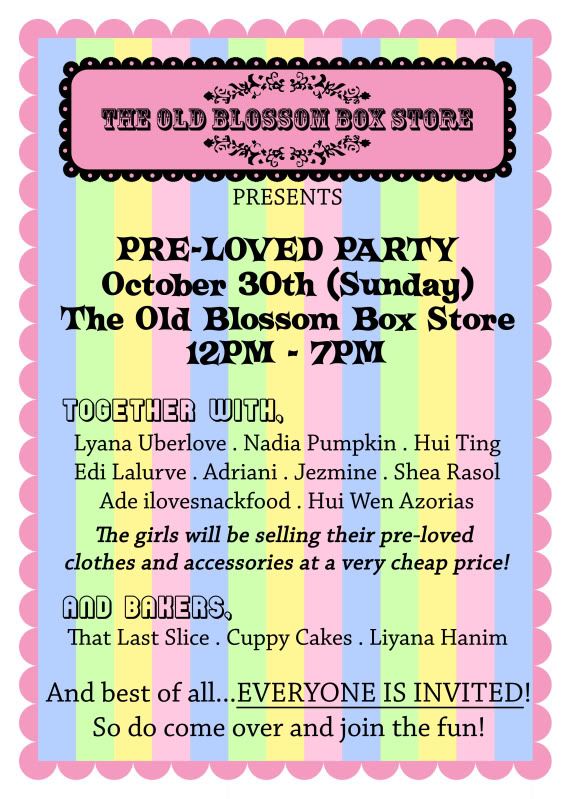 See you there!