Taking time out from work to do a short post.
Argghhhh accounts how much I hate thee.
Working on a Saturday (and Friday) night is not doing much good to my sanity.
It rhymes!
Hence the point about my sanity. -_-
Sucky outfit pictures from a time where I was using my compact camera because I couldn't find the charger for my DSLR. -_-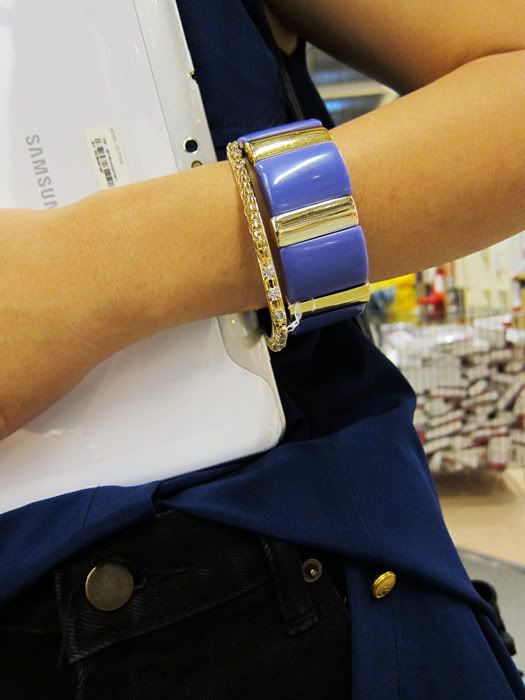 I LOVEEE the diamante bangle I have on! You can't see it from this picture, but the bangle is actually not round in shape-- it's in a teardrop-shape! Very very unique. :)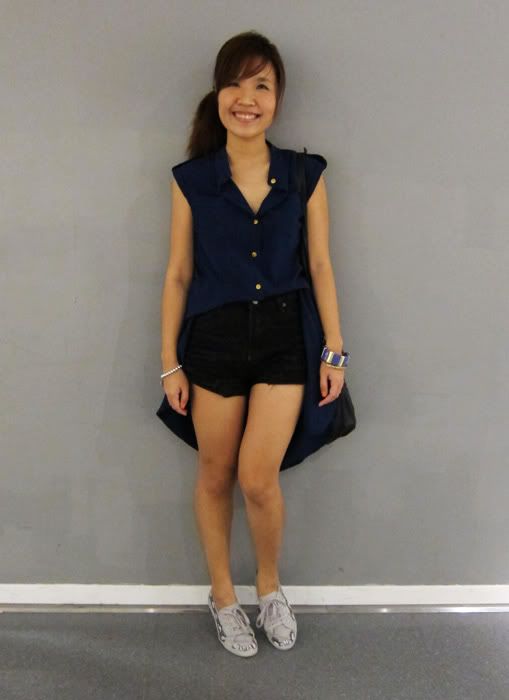 Am actually wearing a dress... I wanted to create a mermaid hem effect to the back.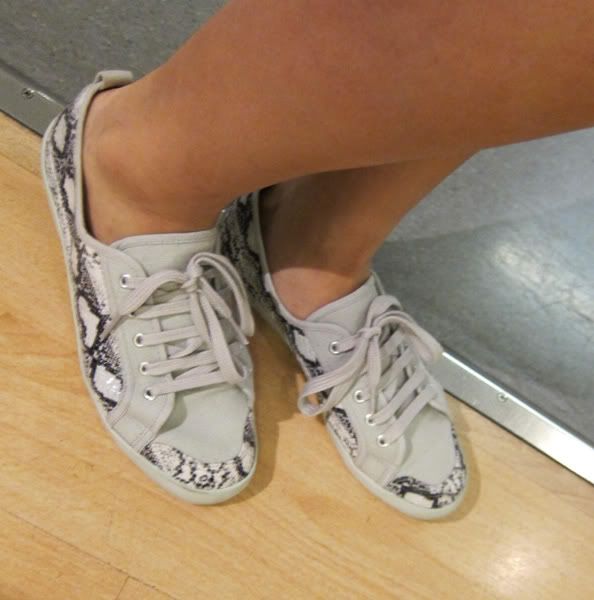 Sneakers! Snake print, no less. Teeny hates them, but I am rather fond of them!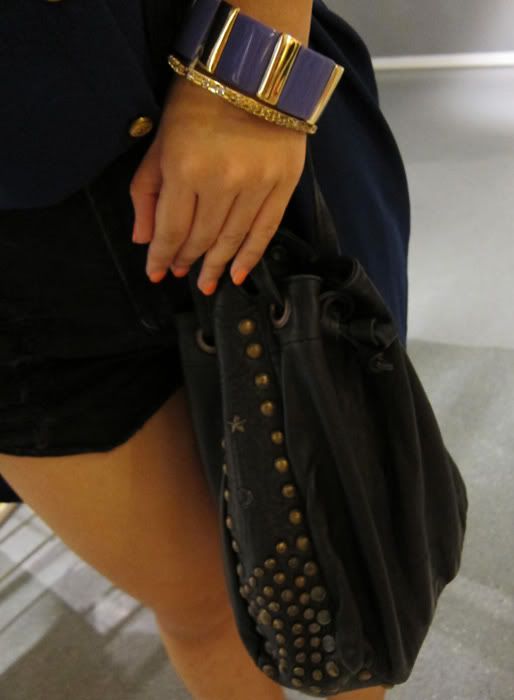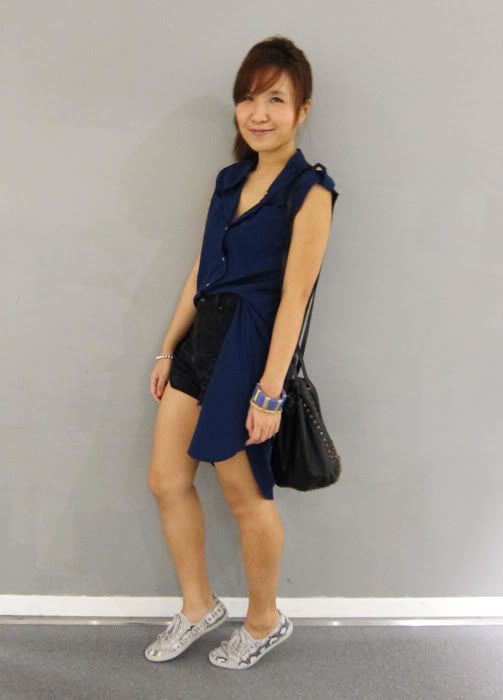 Navy buttoned-up dress (worn as top): Bangkok
Black ripped shorts: Bangkok
Silver bead bracelet: Teeny's
Diamante teardrop-shaped bangle: Bangkok
Purple/ silver bangle: Topshop
Faux snake print leather sneakers: Topshop
Black studded bucket bag: Kate Moss for Topshop
*******************************************************

I am really excited that
AZORIAS
kickstarted Pink October today! We are working together with
Breast Cancer Welfare Association
(BCWA) for the whole of this month, and there'll be a lot of interesting things coming up...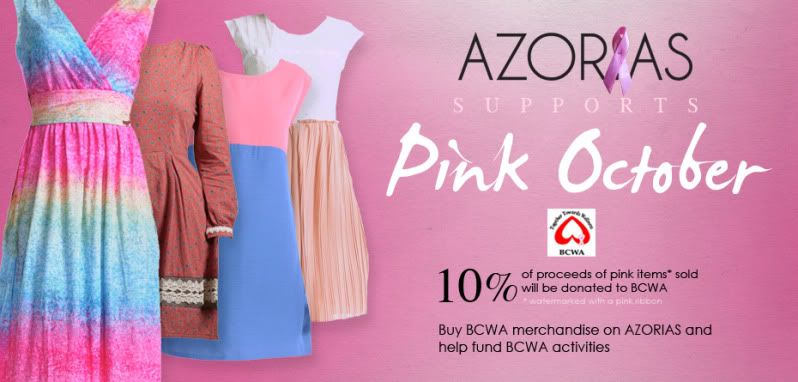 For starters, buy anything pink from the
store
, and 10% of proceeds will go to fund BCWA. Pink products are indicated with a pink ribbon watermark like the image below:
Am very excited with the things lined up! Which reminds me, a lot of work to be done. Bye!