Guess what I had for lunch in Seoul?
Hint:
Hahaha, it's actually pork and beansprouts. Geddit Geddit?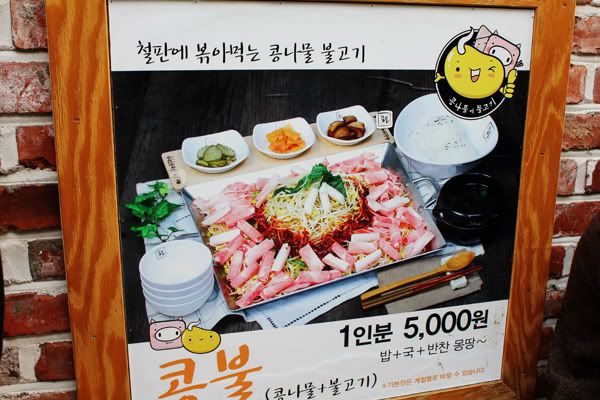 But the illustration is so cute, isn't it! Just keep your eyes peeled open in Korea, there're always amazingly cute details that will make you cluck your tongue appreciatively, and go "Those Korean ar..."
And this yummy meal only cost 5,000 won per pax (less than RM15), WIN!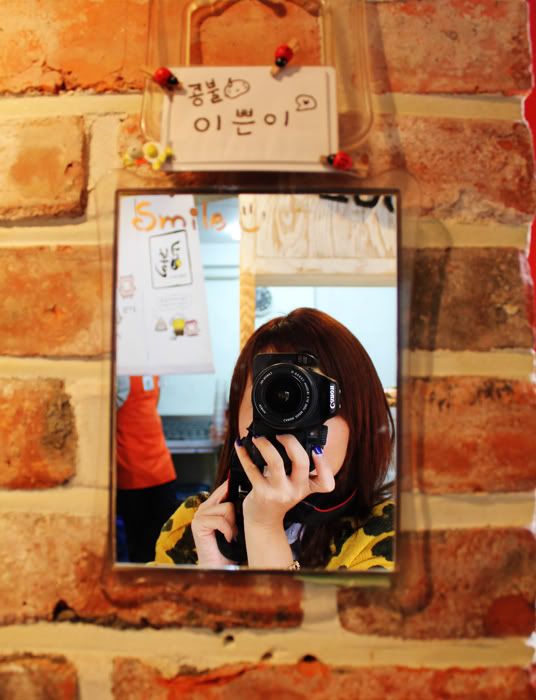 Little mirror at the entrance/exit, for you to freshen up before you leave the restaurant. See the 'Smile' with a little smiley face at the corner of the mirror? That's what I meant by all the adorable details in Korea!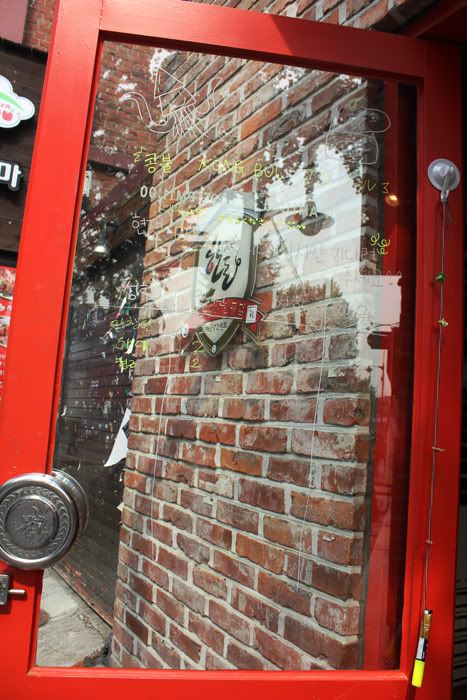 You actually write your details (name and number of people) on the glass door here, and the waiter will call for you once your table is ready. For you people who have been asking about my boyfriend, his name is on the glass door! But in Korean. Don't say I am keeping things from you guys WTF.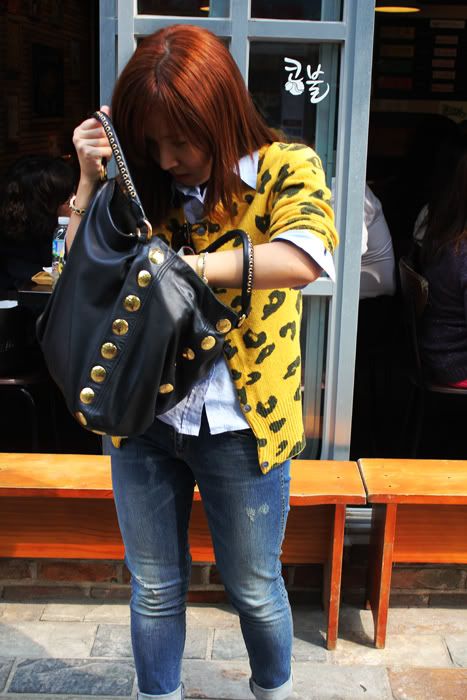 Waiting outside for our table.
The menu! Which is basically the aforementioned illustrations stuck on the air ventilator, too cute.
Outfit:
Chambray shirt: Padini Authentic
Frayed jeans: c/o Wrangler
Yellow leopard print cardie: Holiday in Taiwan
Bracelets: ASOS/ Korea
Wayfarers: Rayban
Brogues with pleated details: Korea
Bag: Miu Miu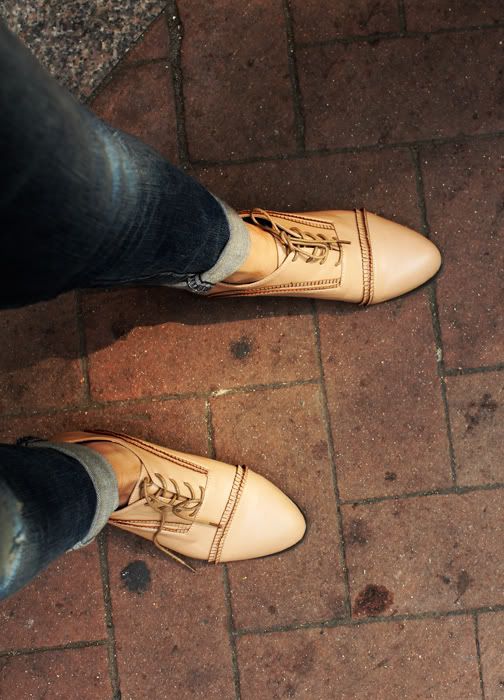 I love the ruffled pleat details on these brogues! Got them in an emergency during my trip in Korea because I walked too much and the shoes I was wearing were really getting too uncomfortable. But no regrets!
Our dish cooked right in front of us. So delicious, and the best part is-- so healthy as well! Korean food really tickles my fancy because they are almost 95% of the time spicy-- and I love spicy food. :D
Munching on red bean street snacks that the boyfriend bought for me (I love anything with red bean paste!) while he sits in front with the cab driver to navigate the way to our hotel.