Suffering from immense Korea withdrawal symptoms now. The crazy hot weather isn't helping!
Some pictures from one of those days where I allowed myself a few hours of relaxation...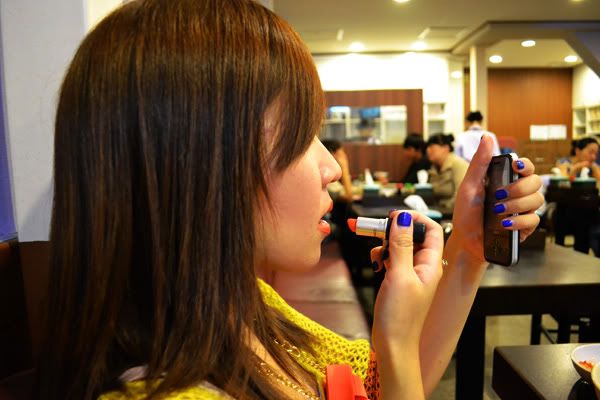 Wearing Morange from MAC.
Wanted to reapply my lipstick after meal, but realised I didn't bring a compact mirror. No fear, as Korea mobile phones' screens are reflective and more than suffice as a mirror!
Loved Teeny's outfit that day: Crisp white blazer, V-neck tee and palazzo pants.
When I expressed my love for her outfit, she told me coldly:
"Too bad you can't wear the same outfit."
"'Cause you are too short."
She added.
FML why is my sister like that!
Sister who has no love for me.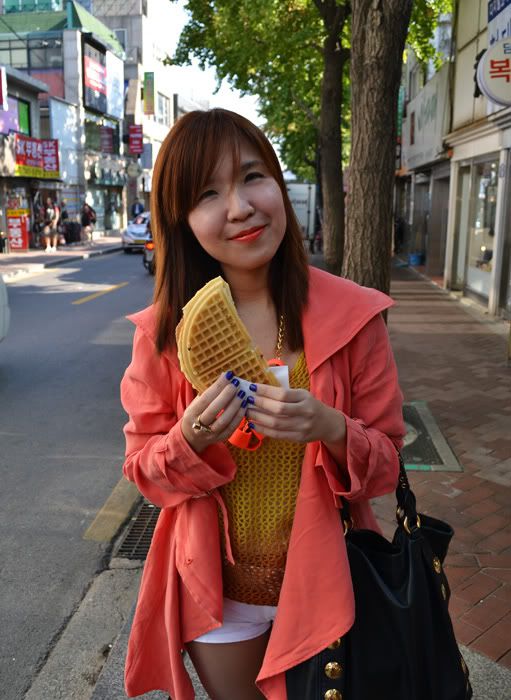 I developed a HUGE love for waffles during my recent trip. -_-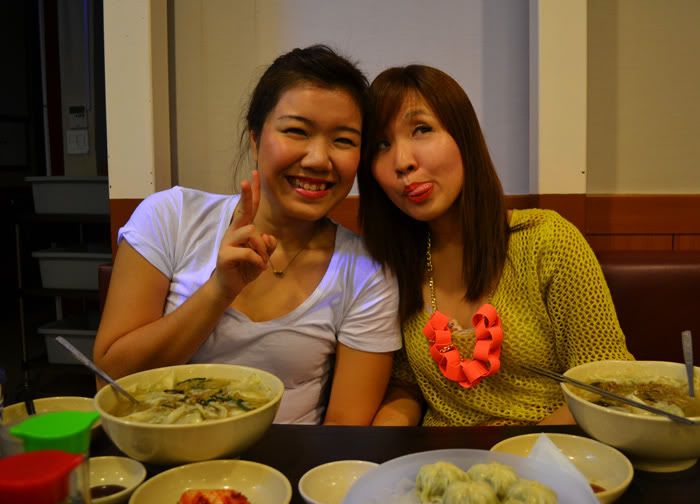 Super garlicky meal that induced flatulence, but you didn't need to know that.
Outfit: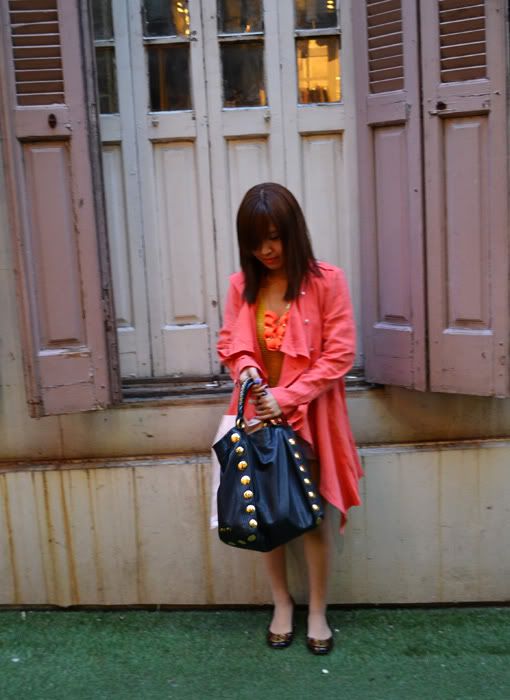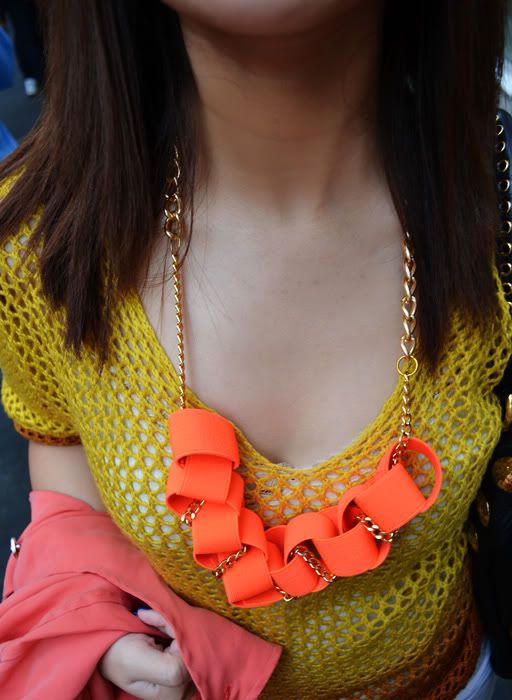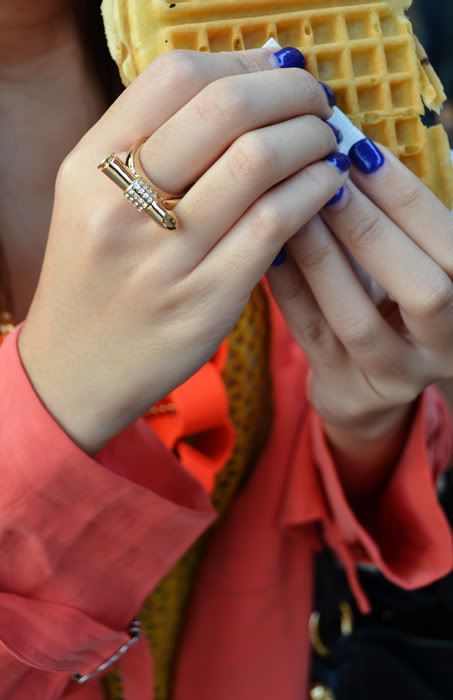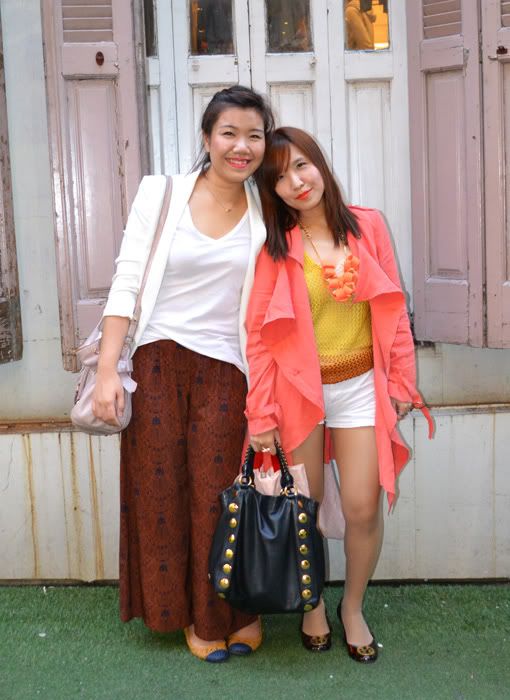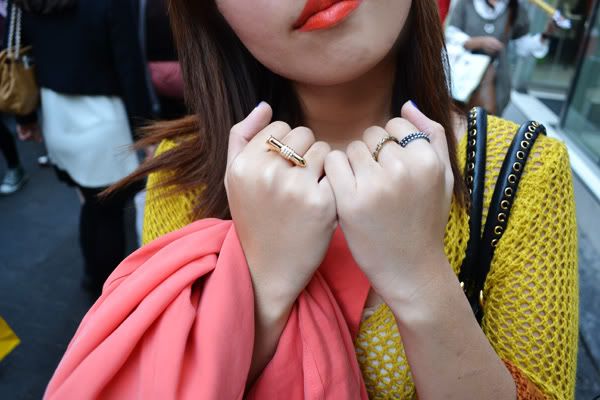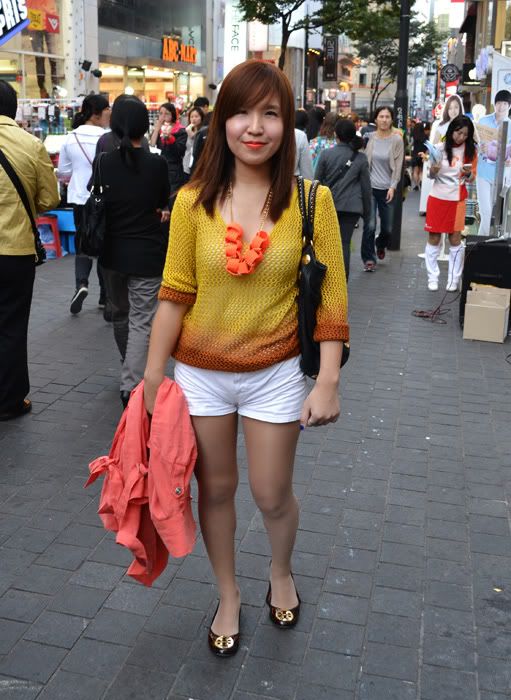 Ombre waffle knit sweater: Holiday in Bangkok
White shorts: Cotton On
Orange trench coat with ruffled sides: Korea
Neon orange fabric link necklace: Holiday in Bangkok
Gold bullet ring: CC Skye
Stacked rings: Gift from Teeny (from Korea)
Leopard print jelly flats: Tory Burch
Bag: Miu Miu
Even my knit is a waffle design... My waffle obsession is getting insane! That's it, I am heading to A & W tomorrow.