I feel really, really guilty because I really haven't been blogging properly! Work has been crazy, and the only blog posts that I can squeeze a bit of time to do are those that I have committed to earlier on... Heck, I haven't had time/mood to take outfit pictures, so I don't even have anything to blog about. T_T
That being said, I feel extremely blessed this week because I get to do some really new things that I never ever thought I would have the chance to. Fine, I've thought about it, but to actually have the opportunity.. Words fail to describe how privileged I feel. :) Can't wait to show/ tell you guys more about them!
Another one of the reasons for the mad schedule this week is because... I am flying off to Korea again this weekend. This time for 2 weeks, and frankly speaking, I am scared shit because of 2 reasons: 1. 2 weeks is an awfully long time for a business trip; 2. it's friggin' winter in Korea now. Word has it that on the day I arrive, the temperature is -7 degrees. -_______________-
WHAT AM I GOING TO DO!! My wardrobe is not made for anything below zero degrees! Heck, my
body
isn't made for such harsh cold weather. -__-
Anyway, to make up to all of you, here's a proper outfit post-- everyone loves outfit pictures right. :P Especially travel outfit pictures! (the ones below are taken in Seoul)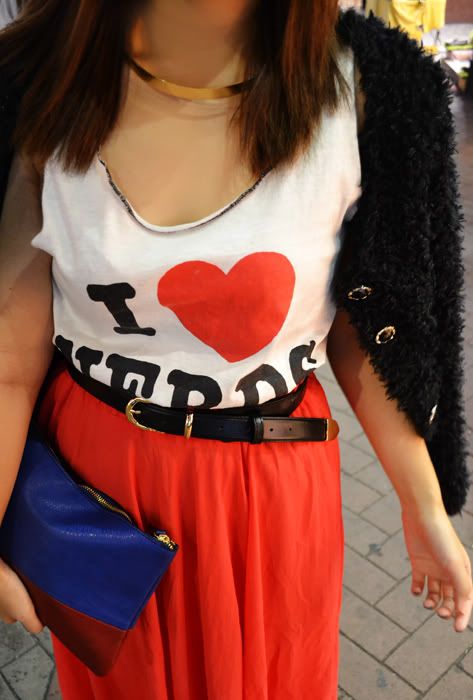 My tank says "I love nerds". It's a no-brainer really, 'cause I used to be one wtf.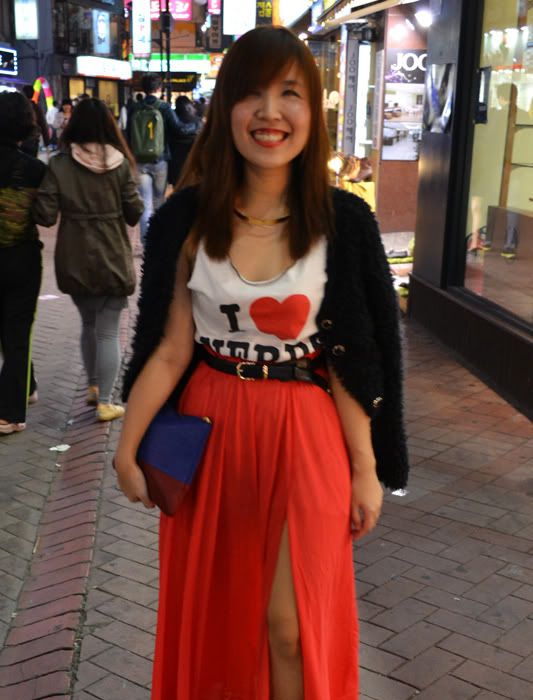 Freshly out of the Hello Kitty cafe! That deserves a whole post by itself. ;)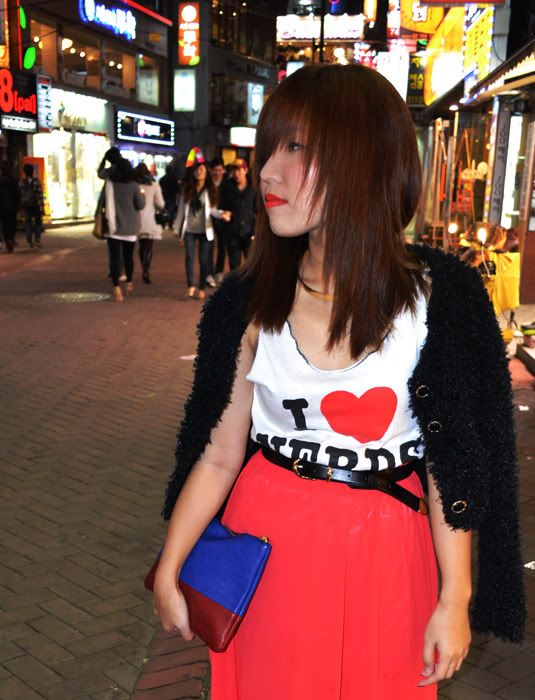 How amazing does my hair looks after my
Brazillian keratin treatment
!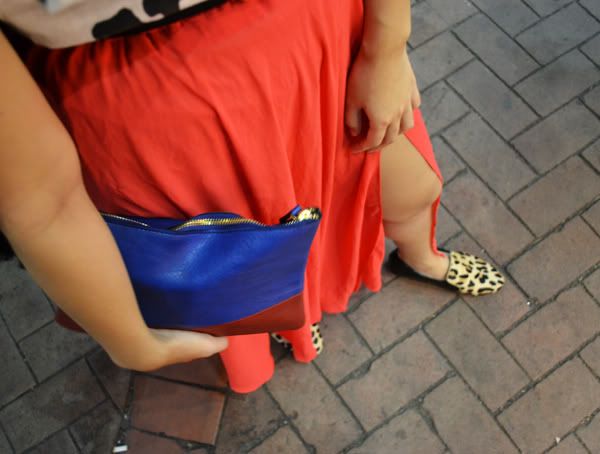 I absolutely adore the high slit of my maxi skirt, which is from
AZORIAS
.
You can find it at Fashion Valet, which carries the AZORIAS label.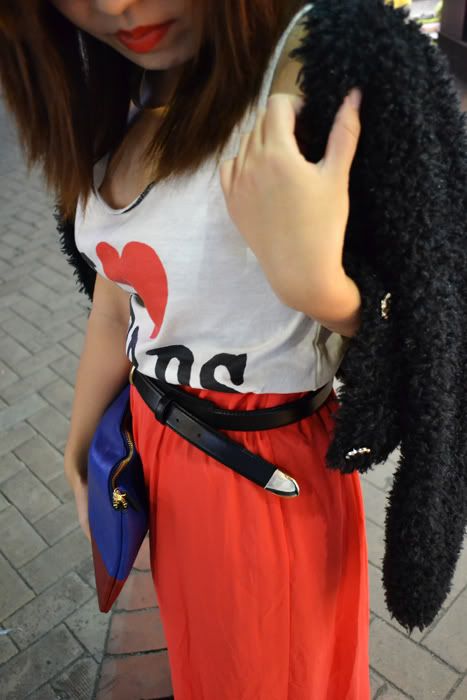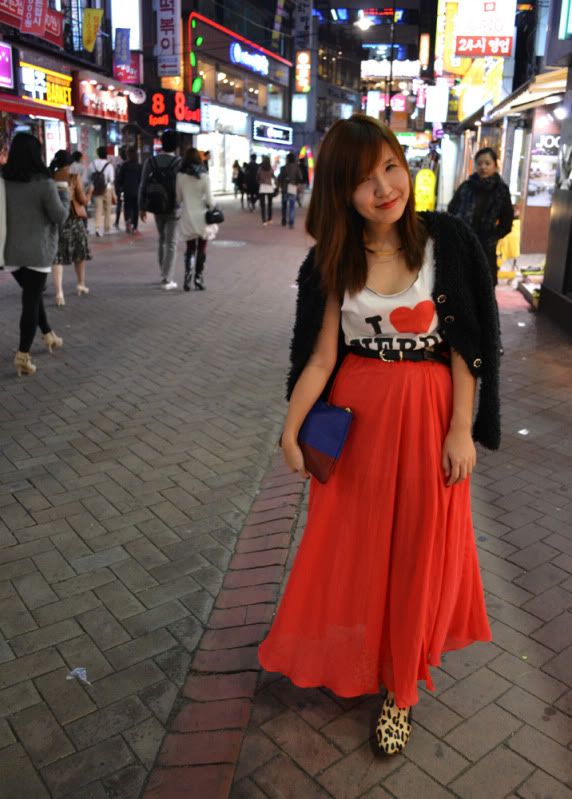 "I love Nerds" tank: Holiday in Bangkok
Red maxi skirt with high slit:
AZORIAS
Black furry cardigan with diamante buttons: Holiday in Zhuhai
Gold choker: H&M
Black leather belt with silver tip: Korea
Leopard print faux ponyhair loafers: Korea
Red/ blue block color zipper clutch: Korea
Hopefully I will get to blog again before I fly off, else, the next update will be from Korea! :)