I can't remember when my Nuffnang story started... Because it seems that as long as I've been blogging, I've been with Nuffnang.
I first heard of Nuffnang when Teeny was the only one in the Hoe family who blogs. I found the idea of getting paid when people click on a banner in your blog both absurd and enticing at the same time. I didn't pay much attention to Nuffnang then, simply because I didn't blog.
Nonetheless, when I subsequently did started blogging in Australia, it was a very natural process then to sign up for Nuffnang. My involvement with Nuffnang when I was studying in Melbourne was minimal, in a way. The banner clicks do work though, and you can see the money payable to yourself growing slowly. It was kind of fun, because it's like a receiving a bonus doing something that you already enjoy doing anyway.
After I graduated, I came back to Malaysia. And I found myself attending one of the biggest Nuffnang events then! The Nuffnang Pajama Party: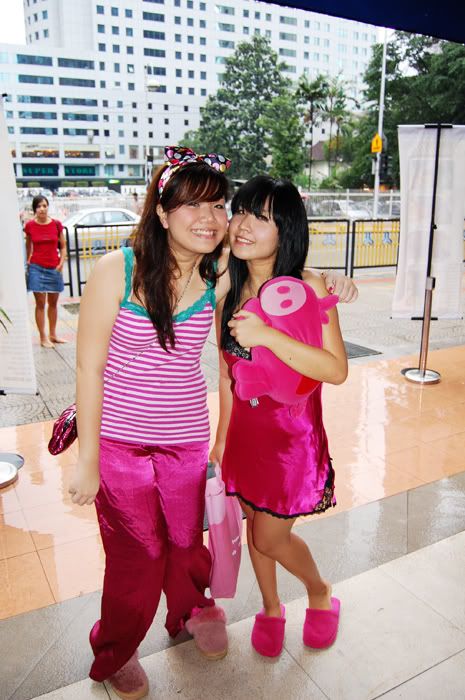 Everyone was dressed to the T according to the theme, and we didn't feel the least bit out of place! :P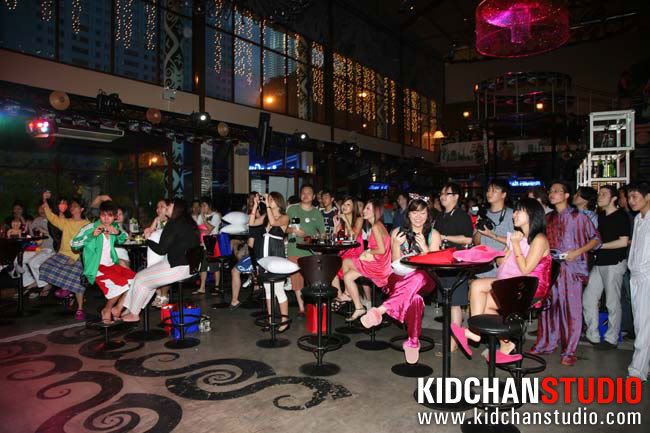 Spot me!
Read more
*here*
.
Despite starting work in Singapore after that, I would still make time and come back to KL for another one of Nuffnang's big bash, this time with an animal theme.
With
Audrey
and
Suet Lee
, both good friends whom I met through blogging. And because for me, blogging is intertwined with Nuffnang, you can say that we met through Nuffnang.
Read more
*here*
.



When I was in Singapore, I was also assigned my first advertorial! You can read about it
here
.
The downside of working away from home is that I had to miss out on a lot of subsequent Nuffnang events. Needless to say when I quit my job in Singapore last year, I found myself making up for lost time by turning up at some Nuffnang events: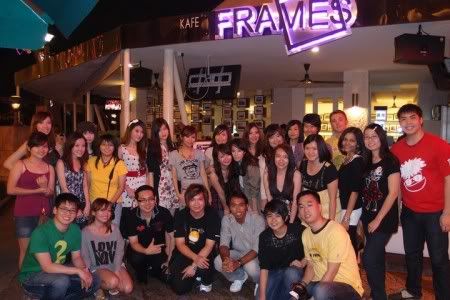 At Frames in Sunway Pyramid a few months back.
The highlight of my Nuffnang story would be when I was chosen as Nuffnang's featured blogger for June 2011!
*click*
I also got to do a lot of cool reviews/ advertorials, for example
reviewing beauty product
s
,
trying out the Samsung Galaxy tab and subsequently loved it so much that I bought it
(and 'cause we were invited to the launch I got it for the media price, woohoo!), and doing shopping-related advertorials where we are basically...
instructed to shop
wtf. Nuffnang also arranged for me to to share a bit of my life story, my style and how
AZORIAS
came about
here
, to share and and inspire young people. :')
I remember discussing with Audrey before-- if you are a blogger, by default you are a Nuffnang blogger. That's how big Nuffnang's influence is. I cannot imagine blogging without Nuffnang, because I am sure my blogging process/ story would be a lot lackluster. I don't know what is in store for me in terms of blogging/ Nuffnang, but one thing is for sure, I am looking forward to growing with you, Nuffnang.
Come 16 December 2011, 500 bloggers from around the Asia-Pacific region will flock to Kuala Lumpur, Malaysia for the Nuffnang Asia-Pacific Blog Awards 2011 in Putrajaya Marriott. The Awards aims to not only honour the region's best bloggers, but also to bring together blogger communities from across Asia-Pacific. The Nuffnang Asia-Pacific Blog Awards is brought to you by Volkswagen Malaysia and Putrajaya Marriott.