How was your Christmas?
Mine was spent catching up with Jing (back from Aussie!)-- we yakked for more than 7 hours. Also met my best friend halfway through our lunch and we ended up joining tables and then we
all
yakked together, hehe.
I read this Christmas tweet on X'mas day and it went something like this:
"This Xmas may you be in company of people you call family, whether the one you were born with or the one you made"
.
Halfway through the day the quote came into my head, and I smiled, 'cause I had both with me. :)
Outfit from my Singapore weekend: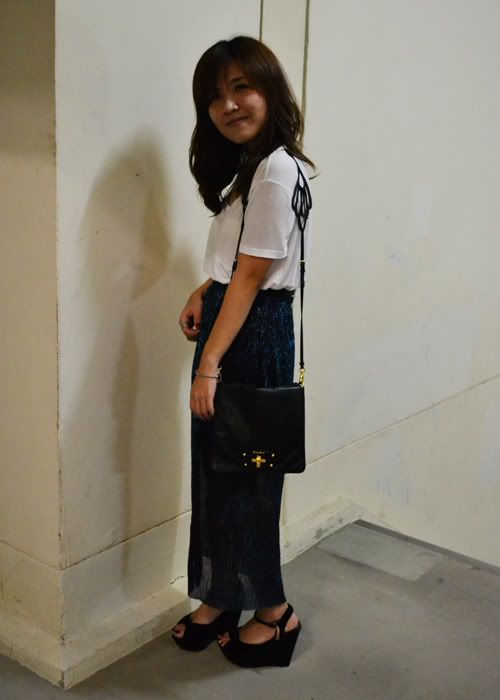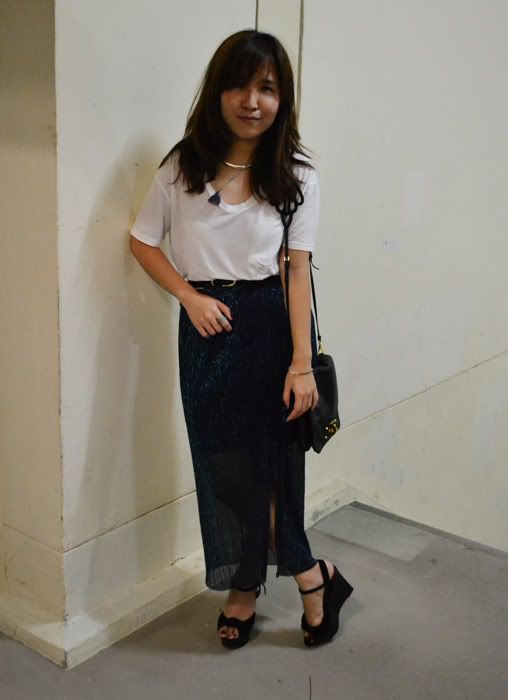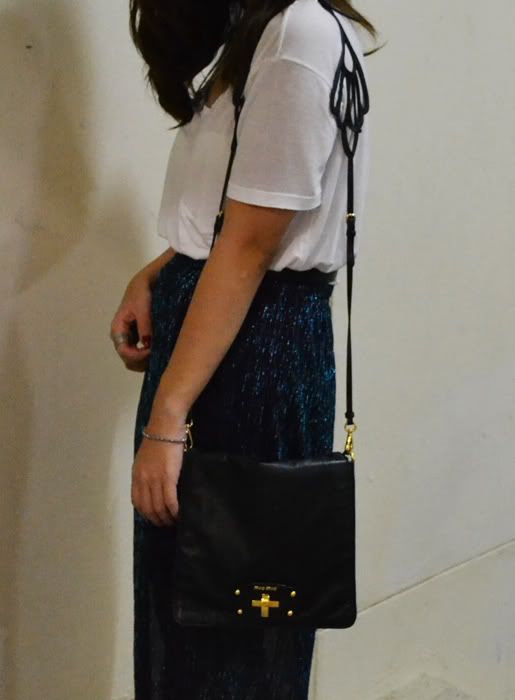 White tee: Korea
Mermaid glitter skirt with deep slit:
AZORIAS
Black leather belt with metal tip: Korea
Amethyst prism pendant: Gift from Teeny
Silver choker: Korea
Silver mesh ring: Gift from Teeny
Hematite beaded bracelet with matte gold pendant: ASOS
Black suede platforms: Topshop
Bag: Miu Miu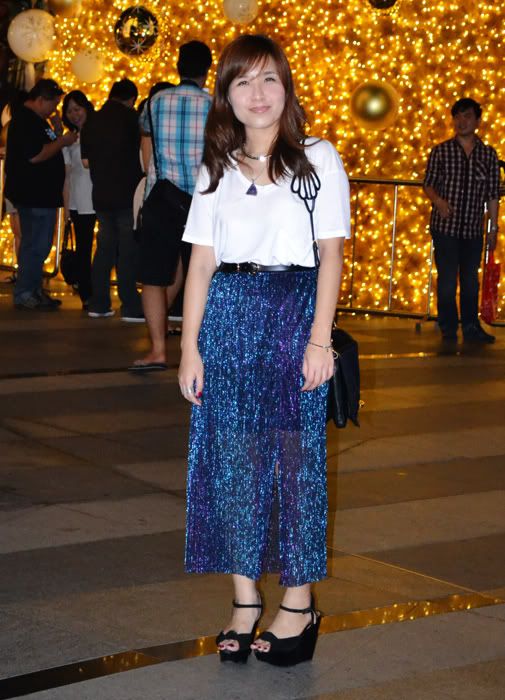 Posting one last festive picture! I love the way this skirt glitters and catches light... It reminds me of those colored glitter that I used to play with as a kid... Remember how you used it for school projects, and somehow more glitter always end up on you than on your project? :)