What are you wearing for Chinese New Year? :)
I dug through my old archives to find out what out my CNY outfits for the past few years:
2008
*Click*
This was an era before I started posting outfit pictures!
2009
*Click*
2010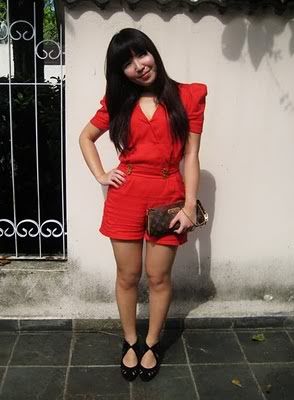 First day of CNY.
*Click*
2nd day of CNY.
*Click*
2011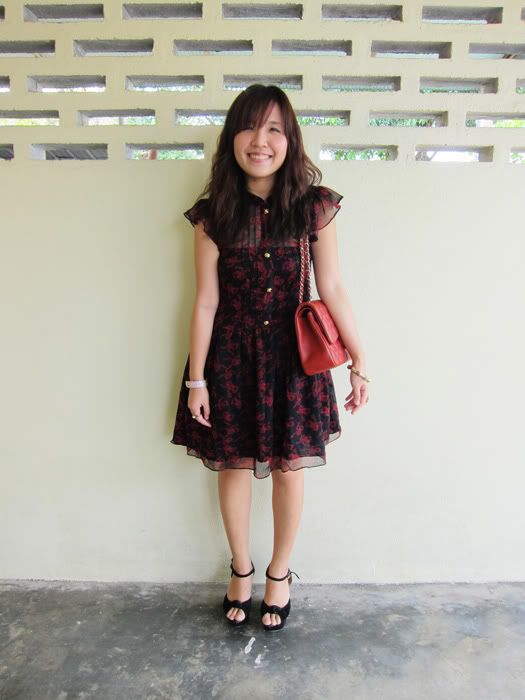 First day of CNY.
*Click*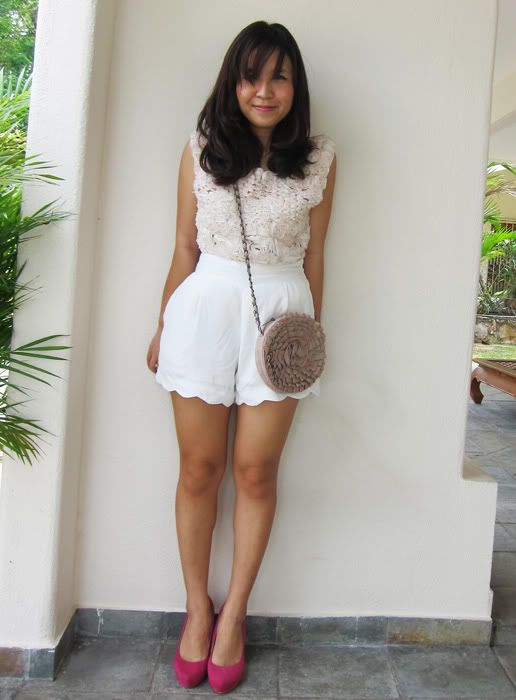 2nd day of CNY.
*Click*
As you can see, I always opt for red for CNY! Except for year 2009, whereby I decided to go for yellow since I thought it's considered as a prosperous color too... Guess what, that turned out to be one of the worst years of my life. -__- Call me superstitious, but after that, it's red and only red for me!
So the question is, what will I be wearing this year? ;)
Sneak peek of my main CNY outfits this year (i.e. first and second day of CNY):
Most likely will be wearing this one for the first day!
It's a Valentino-copy, as seen on Alexa Chung: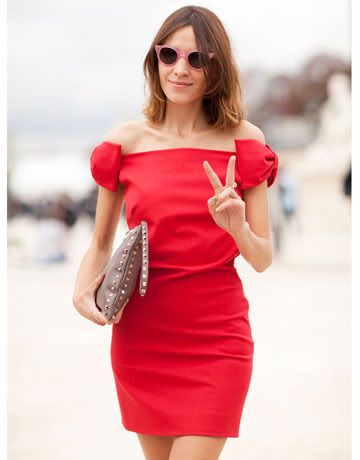 Can't wait to style the dress to make it my own, just like how Alexa did! ('cause the dress is really girlie, and I am not really a girlie girl)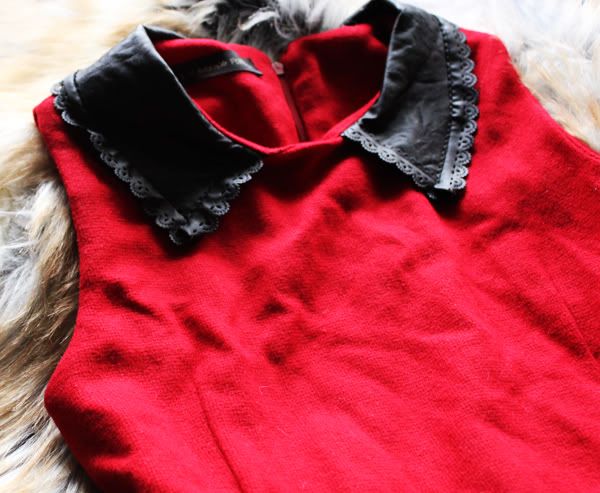 Very yummy leather collar with scalloped edges and laser cut-outs.
What other ways are there to get into the CNY mood? Hmm, what about sending Chinese New Year cards? (I can't remember when was the last time I received a physical CNY card T_T). Lion dance? Fortune cookies? Reading up on CNY trivia and history? Finding out the destiny for your new year under your Chinese zodiac sign?
What if I tell you there is ONE avenue whereby you can achieve all of the above?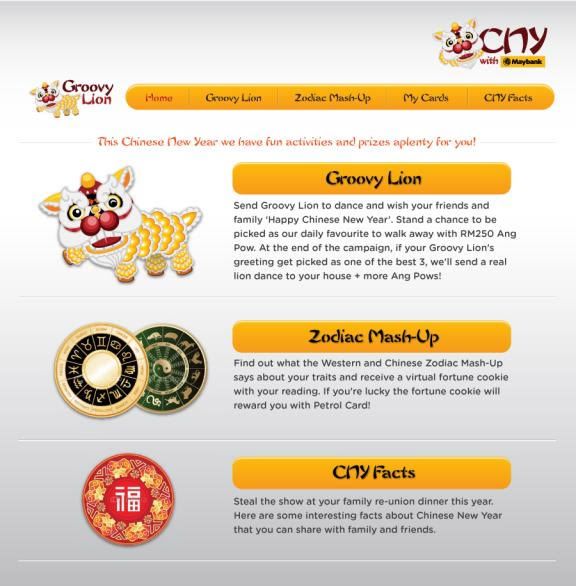 Maybank has implemented a special
Chinese New Year application
on Facebook!
You can custom make a lion dance greeting card and send it to any of your Facebook friends: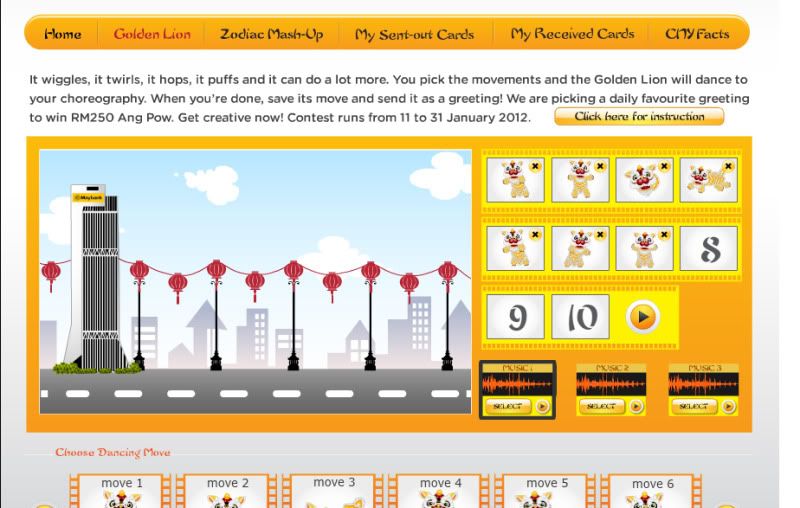 Here I am customizing the movements of the lion, as well as choosing the right
dong-chiang-dong-chiang
music for my card, ehehe.
After you are done, just click 'Send', and voila, your intended recipient will receive a CNY card like no other!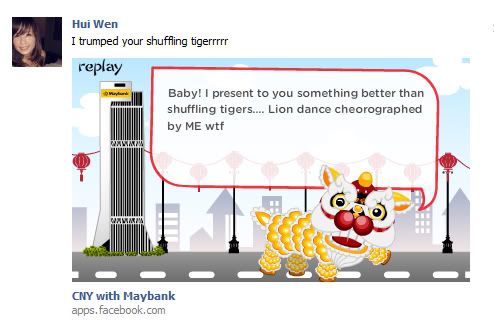 Timeout: Shuffling tigers refer to the video below which impressed the boyfriend immensely -_- :
You can also find out what is in store for you for the new year-- the application takes into account the Western and Chinese zodiacs.
If you ever had any doubts about how stubborn I am... Guys, I am an OX + Taurus = ULTRA BULL-ISH.
You can also read up on some interesting facts about Chinese New Year...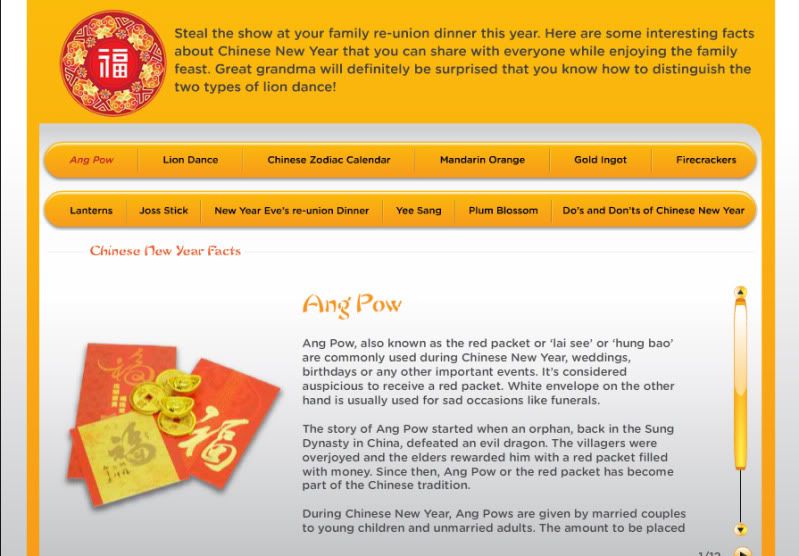 And I was right! Wearing red is the best!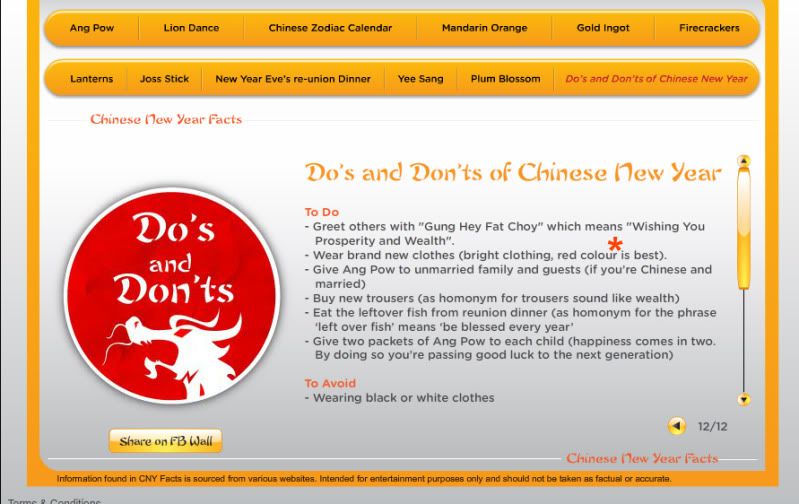 Mental note: need to let my parents know about the giving two
Ang Paos
bit.
My fortune cookie:

Is this thing psychic or what?? Couldn't agree more. :)
Lik
e
Maybank on Facebook now, and check out this special
Chinese New Year application
-- you stand a chance to win a RM250 ang pao (awarded daily), and have a real lion dance in your home!
Now, just let me check with Maybank whether it's possible to arrange for a tiger shuffle instead of a lion dance....
***********************************************

PS: I was having a conversation with my staff today... New clothes is a must for CNY, but do you guys buy new lingerie? Very intrigued to find out! :P
(I don't! T_T)