I have to admit, I was really uninspired to blog about Tokyo... simply because there are so many pictures! Everytime I open my photo folder, I let out a 'phewwwwww' and close the window. :/ But you guys left some really sweet comments in my
previous post
, and that motivates me to just get down and dirty wtf.
So here you go, our Day 1 in Tokyo! Part 2 will be of random pictures that don't really fit anywhere.
First stop was Ueno! Which is kind of like the Petaling Street of Tokyo (to me). A lot of markets and stalls/ hawkers, and is arguably the cheapest place in Tokyo. Imagine my shock when I saw like really ugly shoes at a stall going for RM200++. That gives you an inkling of how expensive things are in Japan. :/
#1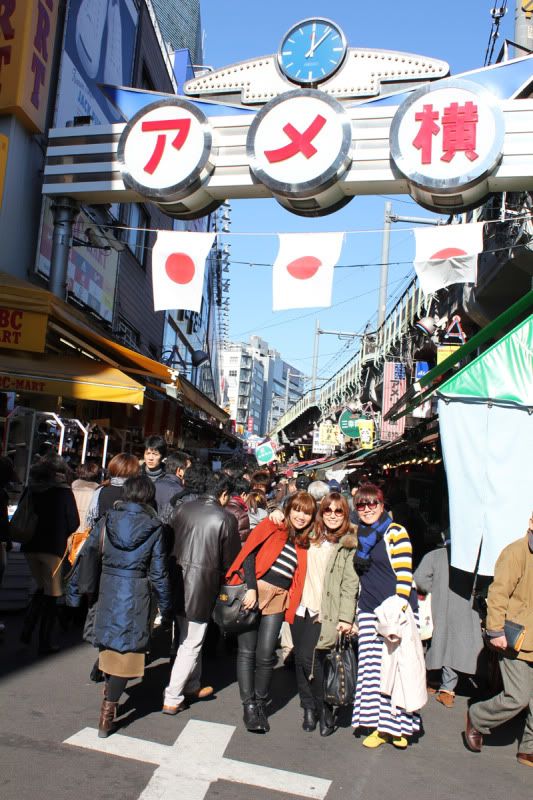 *Right-click to view larger image*
We actually took a night flight and reached Tokyo at like 5am in the morning. T___T Hotel check-in was at 3pm, so we left our luggage at the hotel concierge and started on our trip straightaway. Not before running into the lobby restroom to freshen up, of course. And I use that term loosely. 'Freshening-up' included brushing our teeth, our usual 3-step cleanse-tone-moisturize regime, make-up, frantic salvation of our hair (plane-hair, not so attractive), complete change of clothes.... The Japanese women who went to the restroom were
not
amused, heh.
#2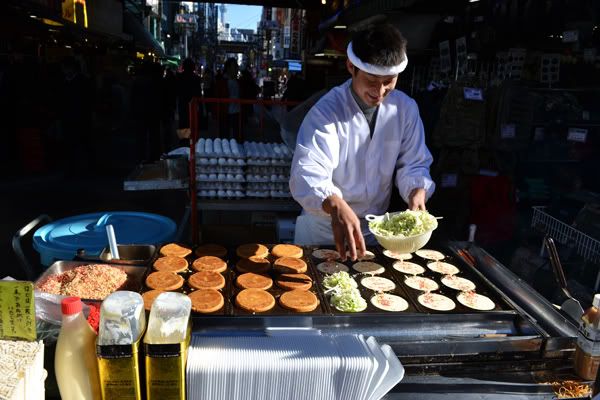 One of the most popular food stall! This guy has showmanship, he made really dramatic motions with everything he did, even if it's something as simple as scattering carrot bits. -_-
But it worked! Because we became his customer too, haha.
#3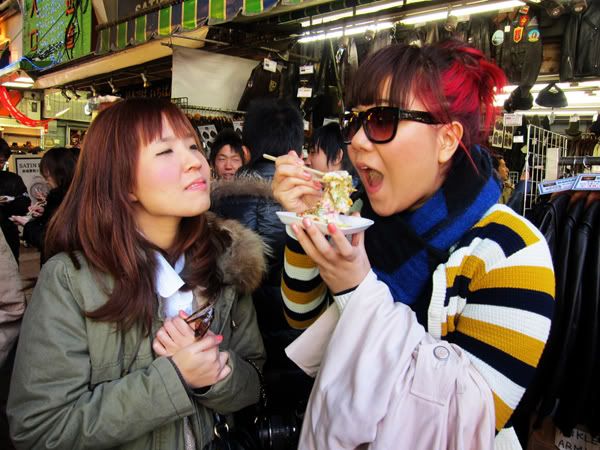 Super greedy face waiting for my turn (the entire family shared a piece because we wanted to save our appetite to try
more
stuff!).
#4
You can't blame my greedy face! Look at how yummy it looked, especially with the runny yolk...
Since I've started watching Masterchef, I get really turned on by perfectly cooked eggs wtf.
#5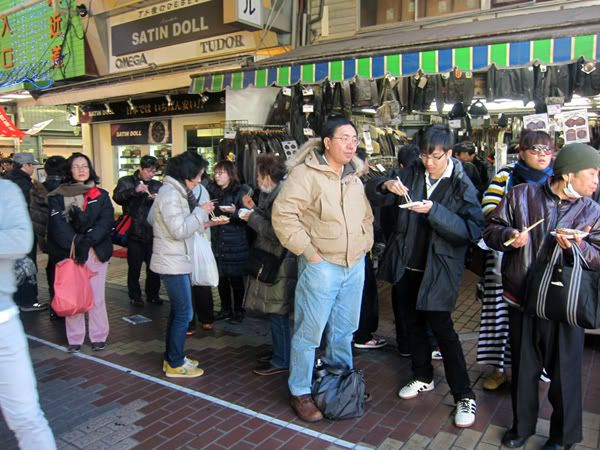 Just how cultured and disiplined are the Japanese? Well, shortly after we were served with our thingamajig (I don't know the name 'cause I couldn't read the Japanese words T_T), we were hastily shoo-ed to eat behind this white line!! Imagine, hawker!? This level of discipline!?
#6
Random picture on the streets, it was FRIGGING COLD! In fact, when we touched down, the pilot announced that it was -5 degrees. -___-
#7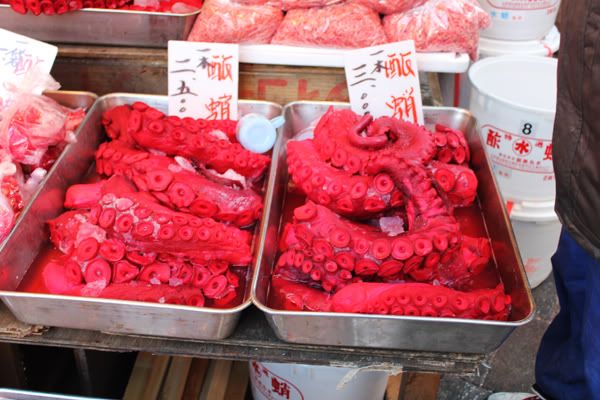 Market at Ueno.
#8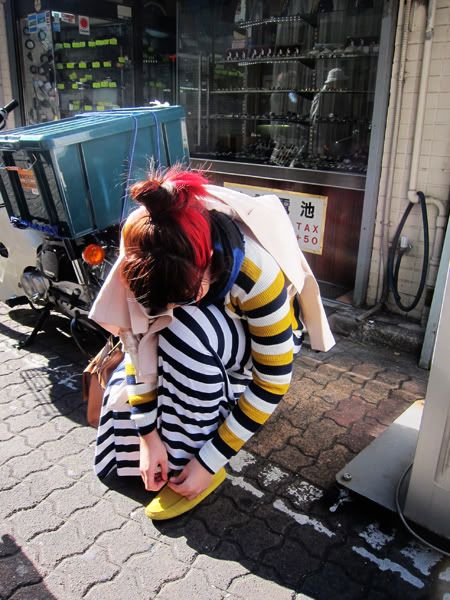 Hahaha, there is a funny story attached to this photo. Jing was randomly snapping pictures of anything and everything, and then at the corner of my eye I saw Jing taking a photo of a poor beggar squatting by the side of the road. I started telling her off (
"it's rude to take pictures of a beggar..."
) when the "beggar" stood up and it's none other than my flesh and blood sister HAHAHAHAHA.
#9
More street food! Long queue for
takoyaki
. The funny thing is, we ate the exact same thing at the exact same place on the first day of our Tokyo trip in 2006.
Ahh, my father, a creature of habit wtf.
#10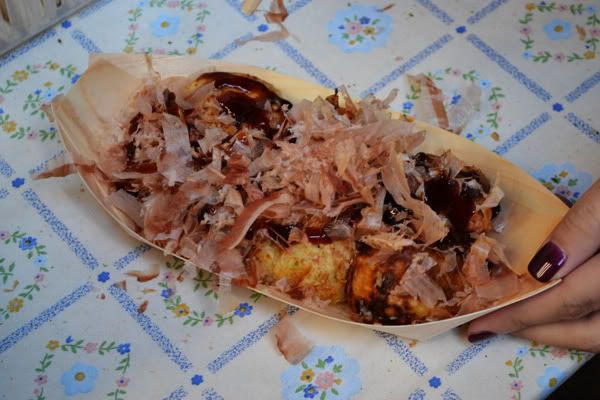 No complains, 'cause it was super yummy! In fact, I was scolding my mom for over-ordering, 'cause I was haughtily exclaiming that I don't really like
takoyaki
, but after my first bite I was like omgwtfbbq!! So delicious, unlike the ones in KL. :/
#11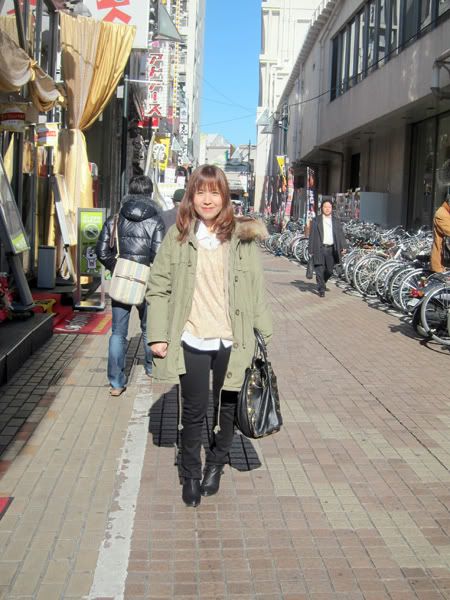 Random picture of me being a sun-catcher. Because when I was exposed to the sun, it didn't feel as cold, brrr.
#12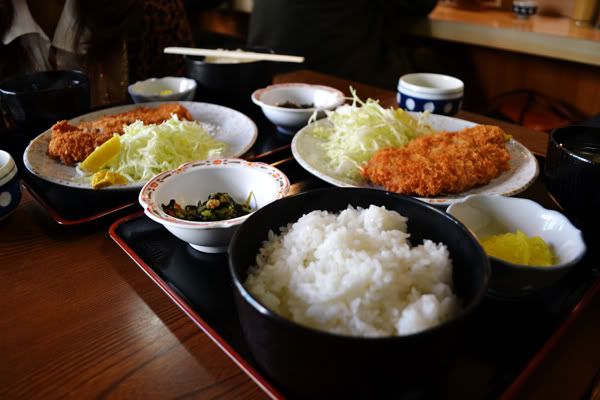 My first official meal in Tokyo! A simple meal of
katsu-don
. I didn't even like
katsu-don
in the past; till a friend in Korea brought me to this AWESOME
katsu-don
restaurant in Seoul (yea, of all places)... Since then, I've been hooked!
#13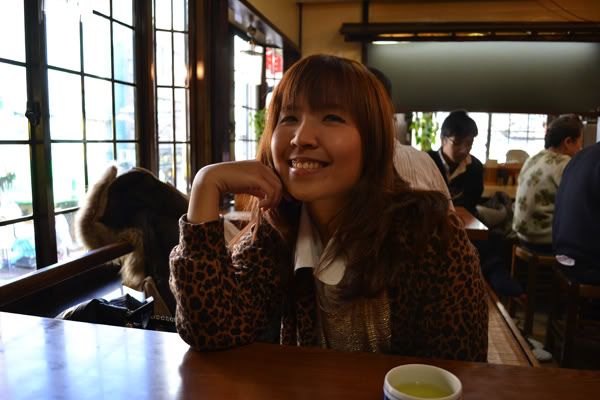 Sitting at separate tables (you can spot Brother Hoe behind) because most restaurants in Tokyo are not capable of seating such a large party. :(
#14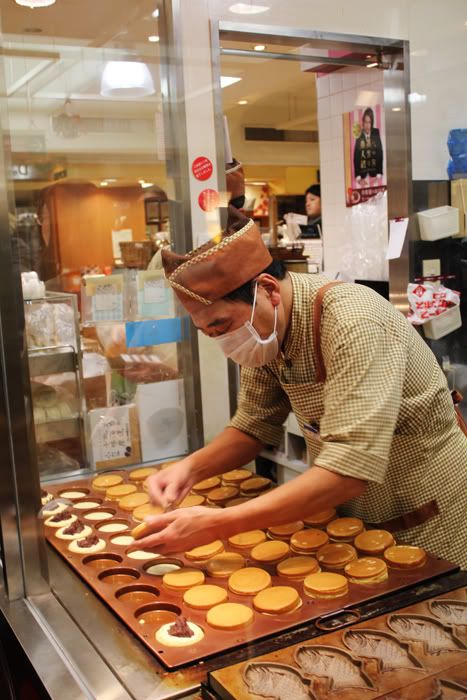 The making of
dorayaki
! Basically Japanese
kuih
filled with red bean paste (I apologize for the unsophisticated description T_T).
All I could think of was that it cost RM12 for one piece of this! :O
I am sorry, throughout all my Tokyo blog posts, I am going to reiterate how expensive stuff are in Tokyo.
But I threw all caution to the wind when I bit into the dorayaki and found out that it was filled to the brim with red bean paste. To the BRIM! BURSTING!
Yum.
#15
My dad was really ambitious to ensure we hit Ginza as well before going back to the hotel to check in.
Tip: If you are planning to make a visit to Ginza, make sure to go on a weekend as Ginza Street is closed off to traffic, and is instead open to pedestrians/ shoppers/ visitors. On weekdays it's just a busy road filled with cars!
#16
Pretty woman, walking down the street~~
*shameless*
#17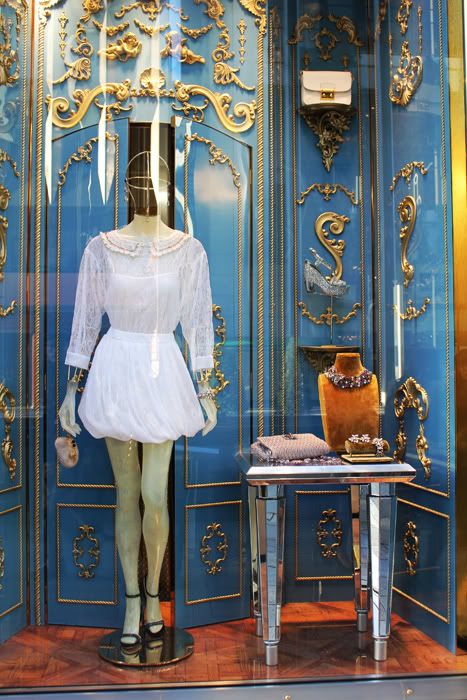 Ginza is basically filled with
atas
designer boutiques... So atas that it was a little boring and sterile for my tastes, to be honest. I don't know about you guys, but when I travel, I don't really like to waste my time at places that are available in KL. I want to breath and absorb the culture of the place!!
#18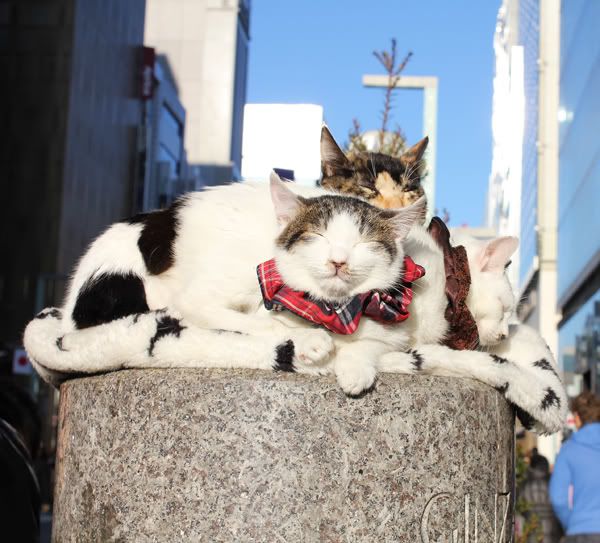 There was an attraction at Ginza-- a few fat cats sleeping on a pole! :O They were just squashed on top of each other, and sleeping peacefully... Is that even possible? I had 2 theories: (1) they were sedated; (2) they are fake cats wtf.
But hypothesis (2) was rejected shortly because I later saw the cats leaving with the owner. HOW COME AR??? Are they trained to do it...
#19
Oh delicious ramen with char siu, I love you so.
#20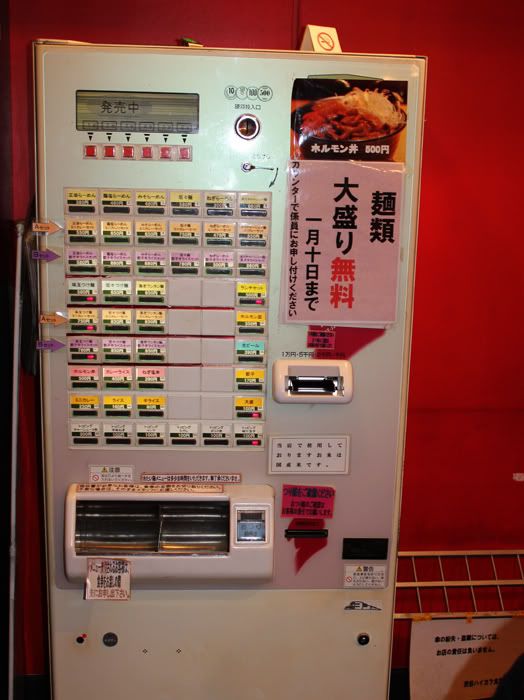 You have to order from a vending machines in most (small) Japanese eateries. Quite a challenge considering we can't read Japanese. -_- So it's like a jackpot-- will you get what you want? wtf
#21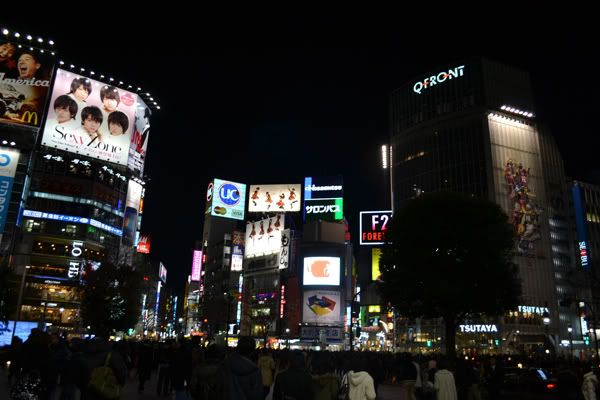 Shinjuku at night.
#22
It was an average of 4 degrees in Tokyo (lower at night), so let's do this-- guess how many layers of clothing I had on? :P
All will be revealed in my next outfit post, haha.