I was hopeless in love with the sheer polka dot trend that was brilliantly executed in Stella McCartney's Fall 2011 collection:
One of my favorites would be the last dress to the right. And rightly so! It was seen in almost every single editorial and fashion cover. I would wear it, but I will have to worry about the excess fats hanging out from the side.
*gloom*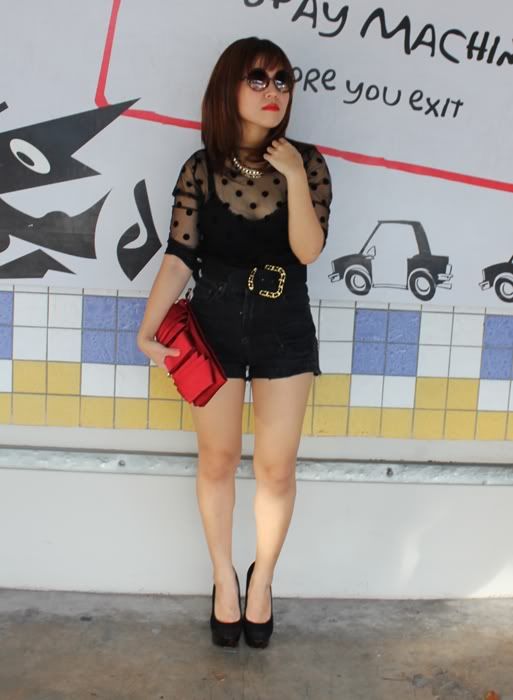 Very happy with this sheer polka dot slip from
AZORIAS
! For a change, I decided to go towards a more non-demure and casual direction, and instead I ended part vampire with my all-black outfit and red lips WTF.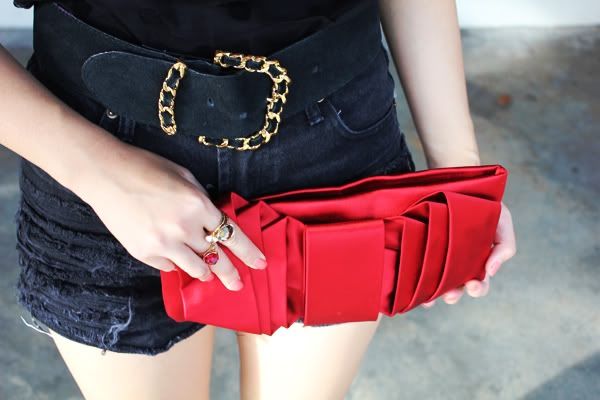 Softened the look with this Valentino clutch that we scored in Tokyo. Well, my mom scored it, but I was the one who pointed her to it. I attract bargains! :P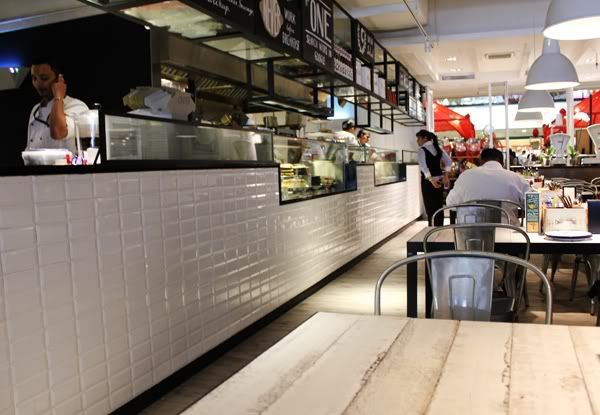 At Ben's General Food Store. To be honest, KL doesn't really need another restaurant named Ben. So confusing! -_-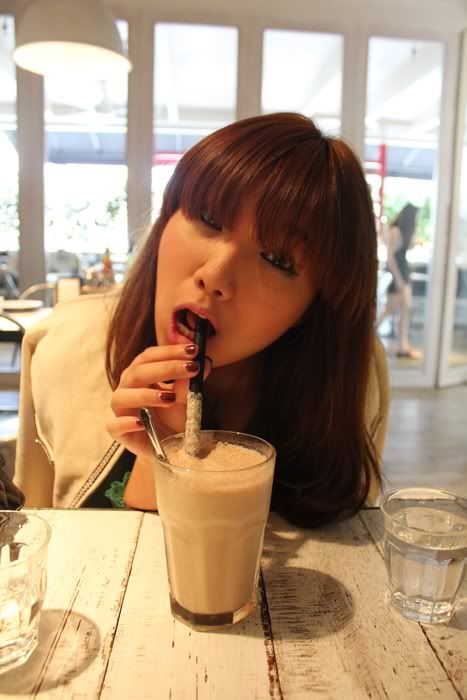 Lunch partner for the day.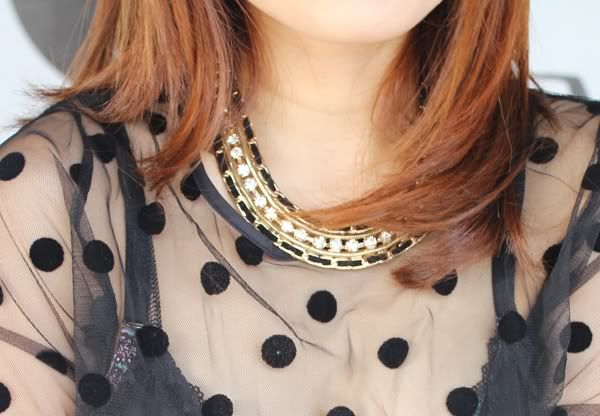 My favorite necklace for the moment.
I like how I looked slightly pin-up girl. :P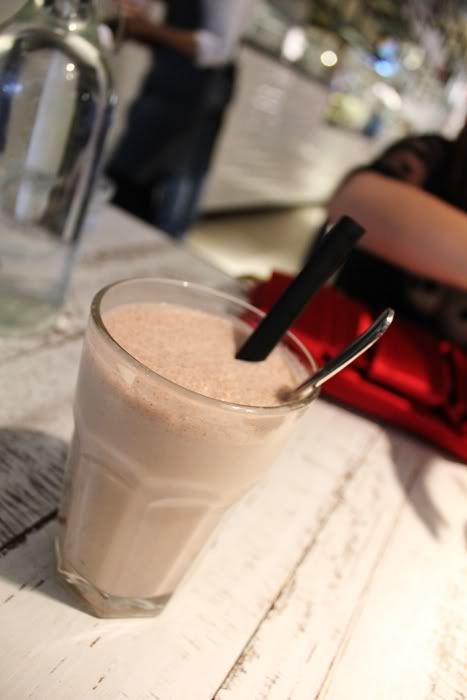 The most sinful yummy thing in the world-- nutella shake. You've got to try it!
Finally a good picture of my new pumps.
In love with the creative specials menu!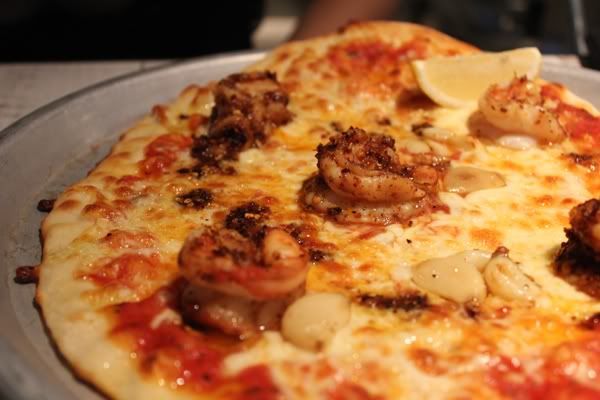 We finished 2 whole pizzas! :O
Outfit details: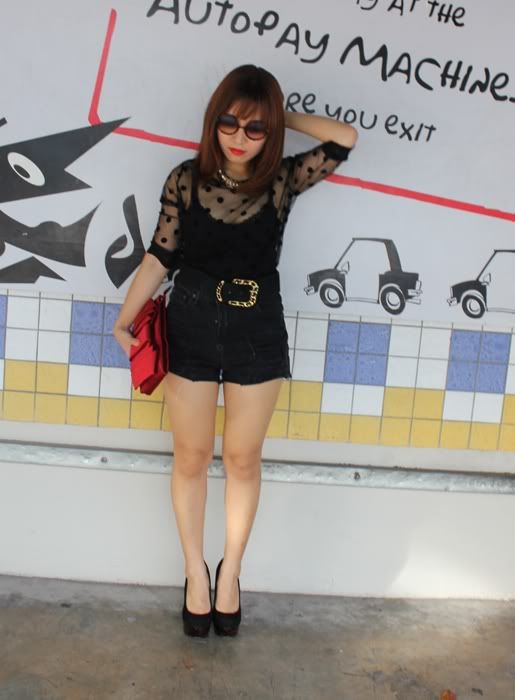 Black sheer polka dot blouse:
AZORIAS
Black slip: Morgan de Toi
Black ripped shorts: Bangkok
Black velvet belt with gold buckle: Topshop
Black and gold chain choker: Korea
Crystal rings: Swarovski
Tortoiseshell round sunnies: Korea
Velvet pumps with tortoiseshell heels: Topshop
Satin bow clutch: Valentino