Guys, I've got something to confess... Somewhere deep in my big cavernous heart (although it's nothing compared to my bottomless stomach wtf), I've a squishy soft spot for parkas!
So much so that I declared it openly.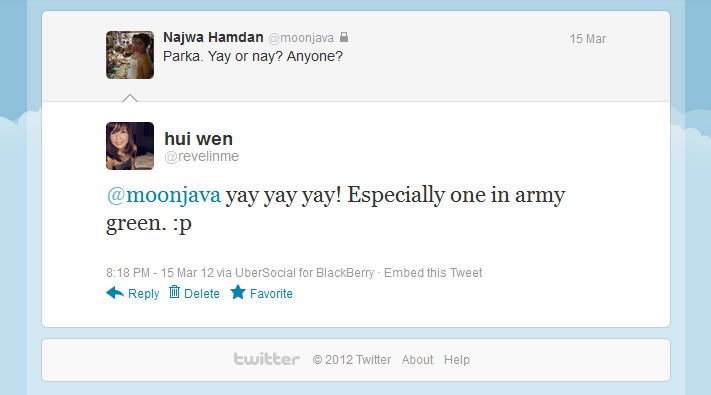 I suspect it's partly due to Alexa Chung who carries it off so effortlessly... And it seems to have become her signature style somewhat?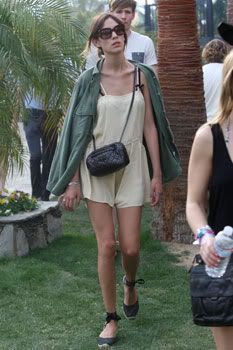 There's this chilled-out, I-didn't-put-much-thought-into-this-but-I-naturally-look-stylish vibe when you throw on a parka, which I love!
Wearing an army green parka in Tokyo.
However, wearing a parka in our type of weather is not really practical. Which is why I was so happy when I found a lightweight army green jacket that gives out the same relaxed vibe, but is oh-so-airy and easy to wear!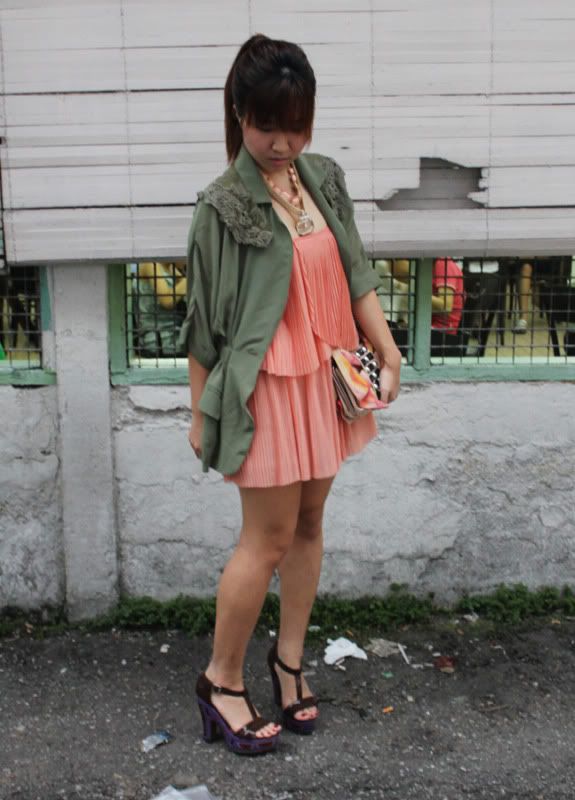 Wore this outfit during my grandmother's birthday dinner over the weekend-- I wanted to go for a dressy yet not overdone look, so my solution was to throw my army green jacket over my super girlie coral pleated dress!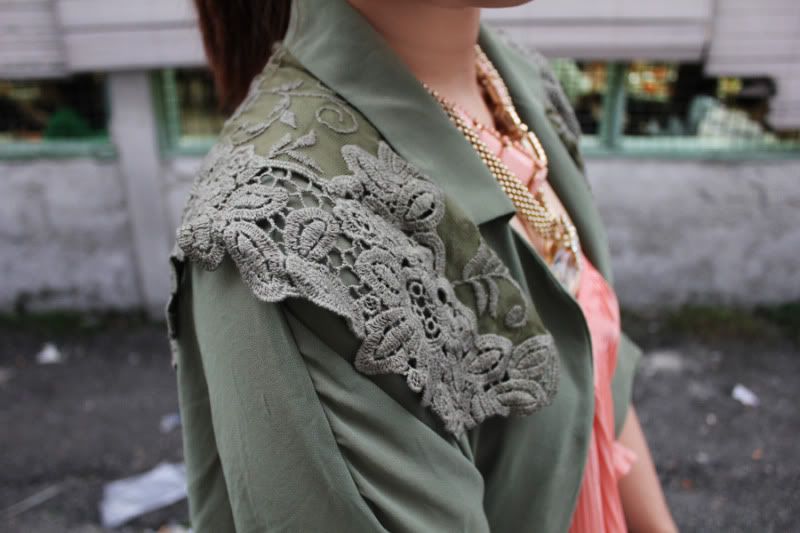 It's also slightly unconventional because it's trimmed with some yummy crochet lace details. Usually I am quite weary of crochet lace details myself because it's a little too girlie for me, but it's the perfect touch for this jacket because it softens the look, and the jacket doesn't look so utilitarian!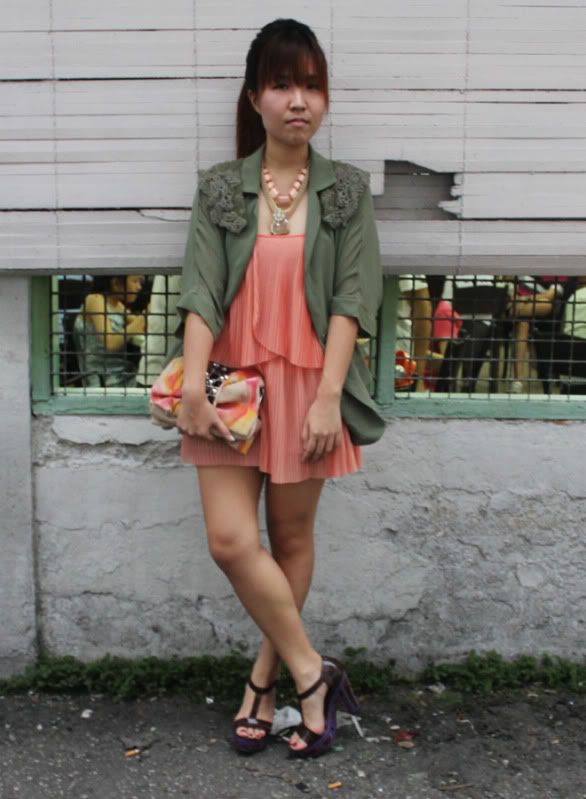 Have my hair up in a messy ponytail because I wanted to show off the details of the jacket on the shoulders and back. :)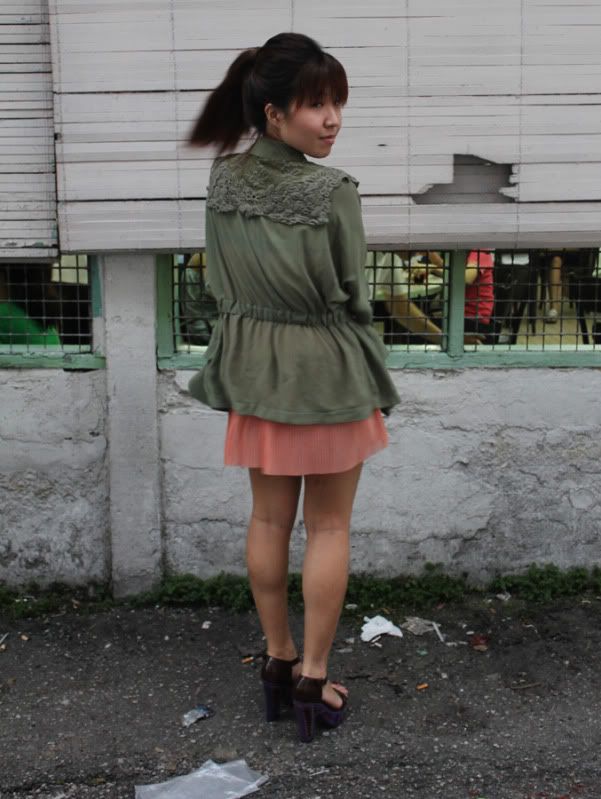 Tada!
I am seriously obsessed with this jacket man. I bought it last year, but this is the first time I was wearing it. I didn't think it would be any help in keeping me warm (it's made of Georgette, which is similar to lightweight sturdy chiffon), but surprisingly it kept the chills away in the car and the air-conditioned restaurant. Conversely, when I was outdoors in our type of climate (read: HOT), it felt light and doesn't stick to my skin like some other fabrics when you start to perspire lightly.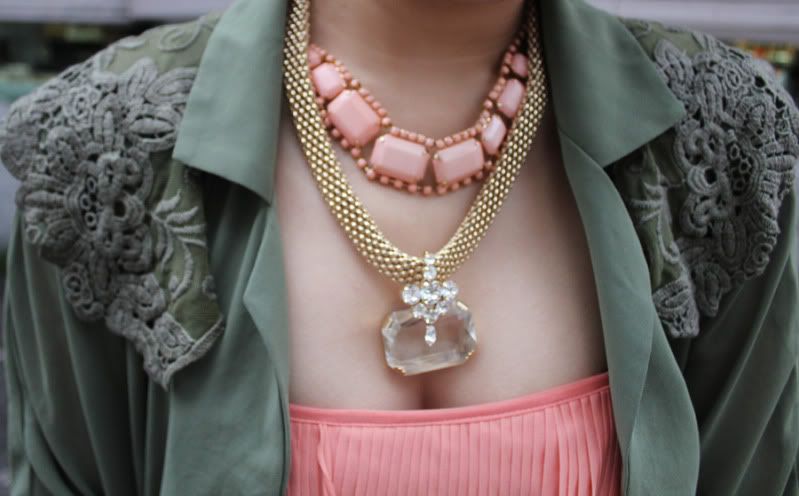 New jewels that I bought in Korea recently. LOVE!
Outfit details: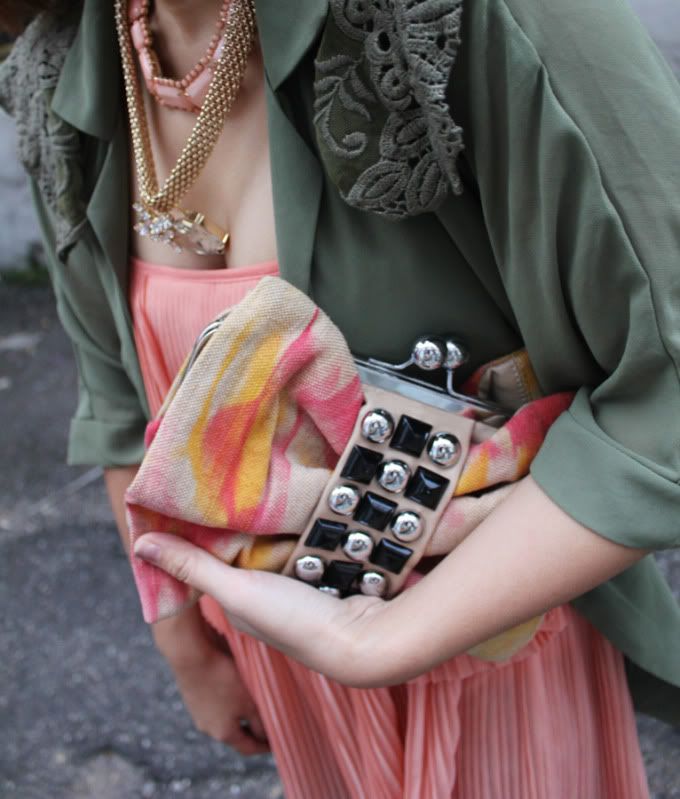 Coral pleated
minidress: Topshop
Army green Georgette jacket: AZORIAS
Necklaces: Korea
Patent woven heels: Marni
Tie-dyed studded bow clutch: Holiday in Zhuhai
The boyfriend and I were reading some articles on entrepreneurship just now, and one of the articles mentioned that you need to listen to your gut feeling. The boyfriend straightaway exclaimed,
"Bee, that's you!"
I was confused.
"Huh?"
"You always listen to your gut feeling, that's why you always eat so much"
.
-_________________________________-